We are reader supported and may earn a commission when you buy through links on our site.
Learn more
How to Watch US Netflix on NVIDIA Shield TV
NVIDIA's Shield TV is a capable device, but it won't let you access the American Netflix outside the US by default. However, you can beat this geographical restriction by using a VPN to spoof your IP and pretend to be in the United States. The process is simple, and we show you how to do it with the best VPNs below.

In popular opinion, the NVIDIA Shield TV is the single best Android TV multimedia center available for sale today. It supports resolutions of up to 4k and is compatible with most popular streaming services, from Google Play to YouTube and even Facebook video. Unfortunately, many people are disappointed to find that, outside the US, the Netflix library available when using NVIDIA Shield TV is very limited.
Unlock the power of your NVIDIA Shield TV as a Netflix-streaming machine with these compatible VPNs:
NordVPN – Best for Shield TV – NordVPN installs easily onto NVIDIA Shield TV, adding unbreakable encryption and smart DNS functionality which easily beats Netflix's geoblocks and proxy ban.
Surfshark – A lightweight VPN that works out of the box to unblock Netflix without tweaking advanced settings.
ExpressVPN – Relied upon by users around the world for access to Netflix. Super-fast connections, buffer-free streaming.
CyberGhost – Trivializes the process of connecting to a Netflix friendly server with the "unblock streaming" option.
PureVPN – Connects to more countries than any other VPN, unblocking a literal world of content.
In this article, we'll explain how you can use a VPN to unlock the American Netflix library even if you're outside the USA. Specifically, we'll cover how a VPN can help you watch anything you want on Netflix, which features you should look for in a VPN, and which specific services we recommend you go with.
30-days money back guarantee
Important features for a streaming VPN
Not all VPNs are created equal. Each service provider brings their own set of advantages to the table, and understanding them is important. Here are some of the main ones you want for watching NetFlix, Hulu and other streaming services – especially when abroad.
Top VPNs for beating Netflix blocks on NVIDIA Shield TV
If you've decided to take the plunge on a VPN, you might not know where to start. We've done a ton of market research, and have determined the following VPNs to be the best for NVIDIA's Shield TV in terms of ease of installation, spoofing reach, and encryption levels: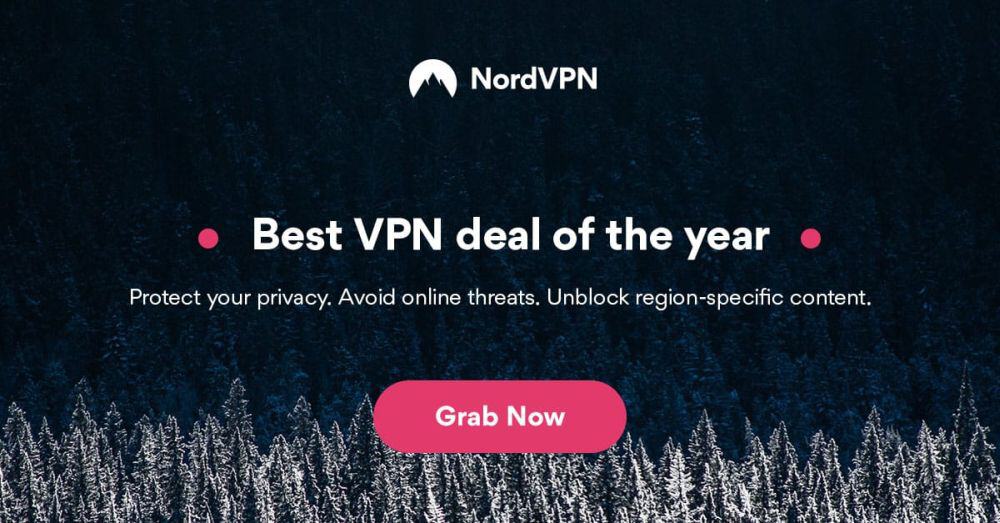 NordVPN is a service known for 2 things: server network size and next-gen security features. With over 5,500 servers in 58 countries – one of the biggest networks in the business – you can choose an IP from any country you want, including the US. Moreover, you can choose to get an IP from the American East Coast, West Coast or anywhere in between for faster connectios. As an added bonus, NordVPN also has the ability to give you dedicated IP addresses that help you overcome shared-IP blacklists put up by services like Netflix. All of this makes the service excellent for both Netflix and NVIDIA Shield.
In addition to the above features, NordVPN is notoriously safe to use. Even if you like in a country with strict censorship laws, like China or Saudi Arabia, your ISP and the government will have a very difficult time finding out what you're doing for three reasons. First, NordVPN uses state-of-the-art encryption technologies, including military-grade OpenVPN protocols: UDP and TCP. Second, the service has one of the best and toughest no-logging policies in the business, with no data that can be traced to you ever getting stored. Finally, NordVPN has a wide array of specialty security servers, including Obfuscated Nodes that hide the fact you're using a VPN, as well as Double VPN connections that route you through two remote servers (and thus two layers of encryption).
Read our full NordVPN review.
Pros
Unblocks American Netflix
Most VPN servers with different IP addresses
Zero leaks: IP/DNS/WebRTC
No logs and encrypted connections for total privacy
24/7 Chat Support.
Cons
Apps can sometime be slow to connect.

Surfshark is a thoroughly modern VPN with dedicated apps for Android TV, making it a smart choice for NVIDIA Shield TV on its own. However, we rate this relatively young provider so highly because it is easily one of the most consistent tools for unblocking Netflix on the market.
Its secret weapon is Camouflage obfuscation, an automatic function which can be applied to any of Surfshark's 3200+ servers (strewn across 65 countries) to disguise your VPN traffic. This fools Netflix's proxy blocker into accepting it as ordinary, unencrypted traffic.
Of course, all Surfshark's VPN fundamentals in are in place as well, including 256-AES-GCM encryption, a kill switch, IP/DNS/WebRTC leak protection, zero logging, unlimited bandwidth, and never any throttling.
Pros
Unblock VoIP in oppressive regimes like WhatsApp, Skype, Discord, and more
Unblock Netflix on any server, no more picking and choosing
Wide app availability on desktop, mobile, consoles, smart TVs and more
Zero logging policy ensures your activity can't be used against you
Responsive customer support available 24/7.
Cons
Speeds occasionally suffer a noticeable drop
Apps don't allow for much manual fiddling for power users.
Read our full Surfshark review.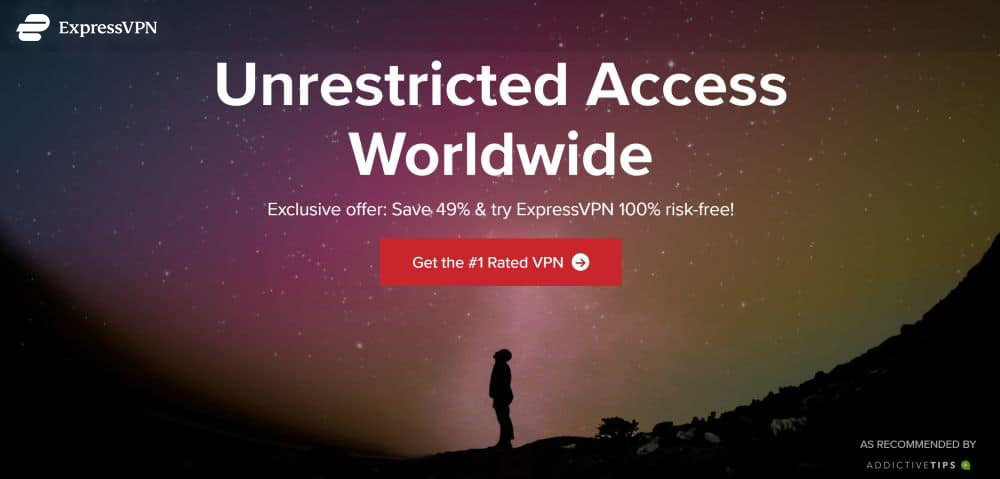 ExpressVPN is found in virtually every top VPN roundup on the web, and this time is no exception. With 3,000+ proxy servers in 94 countries, finding a US IP that helps you stream Netflix is easy. The lightweight software is available for a variety of platforms, including Android TV – which means that installing on NVIDIA Shield is a proverbial piece of cake. Speed tests place the service as one of the fastest in the market, with buffer-free streaming and fast video downloads no matter where in the world you're connecting from. Security is strong too, with a variety of encryption protocols – including fast, light L2TP which is excellent for streaming 4K.
In other good news for streamers, there are absolutely no caps on speed or bandwidth when using ExpressVPN. No matter how much or how little video you watch, your speeds will always be the same. Given that ExpressVPN lets you have up to 3 simultaneous connections, this means you can connect 2 extra devices – like a computer and smartphone – to a US IP to watch Netflix there, too. Last but not least, ExpressVPN uses powerful technologies to help you stay safe and overcome censorship. The built-in DNS leak test helps make sure your ISP isn't secretly monitoring you and the robust encryption protocols can pierce even the great Firewall of China.
Read our full ExpressVPN review.
Pros
Unblocks US Netflix
3,000+ super fast servers
No DNS/IP leaks found
No personal information logs kept
24/7 Customer Service.
Cons
Limited configuration options
High cost for month-to-month users.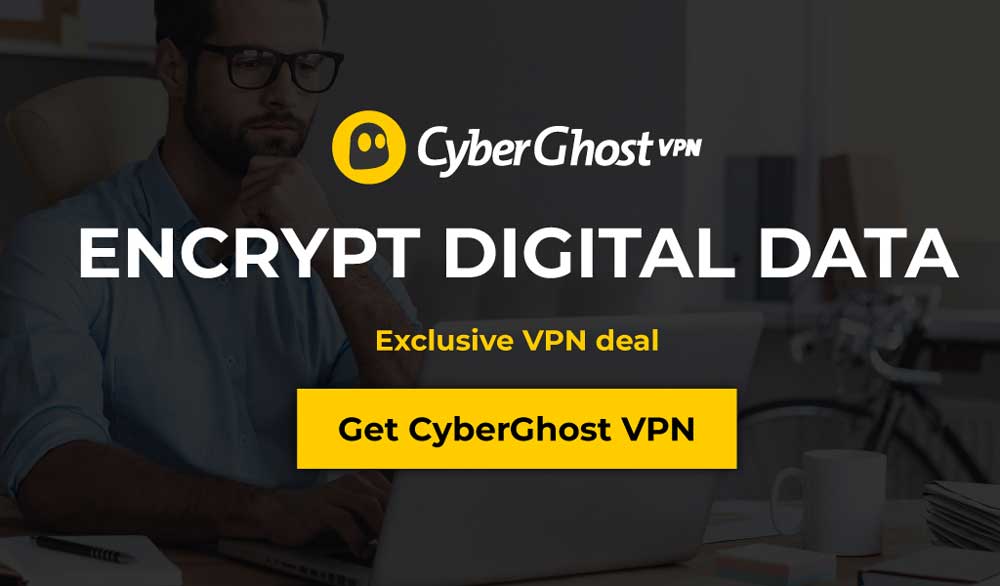 CyberGhost's unique advantage comes from its ease of use. Not only does the service come with a suite of apps, including Android TV ones compatible with NVIDIA Shield. Choosing a configuration that works for you is easy too. Unlike with other VPN services, there's no need to enter configurations and commands manually. You simply enter your login credentials, and start using one of 6 configuration profiles, from "unlock streaming" to "surf anonymously". Moreover, you can toggle these configuration profiles with easy-to-apply add-ons like "extra speed" or "block ads" if you want to customize your streaming interface. With all these features, CyberGhost is fun and easy for users of all levels.
Despite its user-friendliness, CyberGhost is also surprisingly powerful. It comes with a selection of encryption protocols that includes fast L2TP as well as industry-leading UDP and TCP (via OpenVPN). The logging policy is immaculate to the point that not even your e-mail address is stored. Bandwidth, speed and server switches are all unlimited – but that's not all. You can connect up to 5 devices simultaneously, meaning you can connect your desktop, mobile device, video game console, and WiFi Router once you've seen how easy CyberGhost is to install on NVIDIA Shield TV.
Read our full CyberGhost review.
Pros
LOW PRICE: 6 EXTRA free months (79% off - link below)
Fast, constant speeds
Versatile and user-friendly
Strict no-logging policy
45-days money back guarantee.
Cons
Sometimes experiencing average speeds.
With over 2,000 servers in 140+ countries, PureVPN can let you access Netflix libraries from all over the world – including the US. Moreover, the large network means that connections are fast and latencies are low, no matter where you are. Bandwidth and speed are both unlimited, earning the service a reputation for being highly streaming-friendly. In fact, you are welcome to call on their 24-hour Live Chat support if you have any questions at any point or find that a streaming website is unavailable.
PureVPN is available on all modern devices, including the NVIDIA Shield TV. Even better, every server node is equipped with powerful 1Gbit connections, meaning that you get outstanding download and streaming speeds no matter how you choose to connect. This applies even if your ISP caps your download speed artificially; PureVPN's built-in anti-throttling technology removes those blocks.
Military grade 256-bit encryption protects your data while it's en route to Netflix, making sure nobody can figure out what you're doing. The proprietary Ozone technology protects your device, data and identity around the clock, no matter where you are. A kill switch shuts down connections when there's a risk of you being unmasked – and a Dedicated IP helps you overcome shared-IP blacklists.
Read our full PureVPN review.
Why do you need a VPN in the first place?
Netflix is the world's #1 streaming service, and it's available in most countries. Given this, you may be surprised to find out that, when outside the US – and a few other countries like Canada – Netflix content can be very limited. That's because most of the copyright agreements that let Netflix show films and TV series only apply to North America. Users outside the region thus run into geoblocking: a practice in which only users in certain geographic regions can access an app, website or service.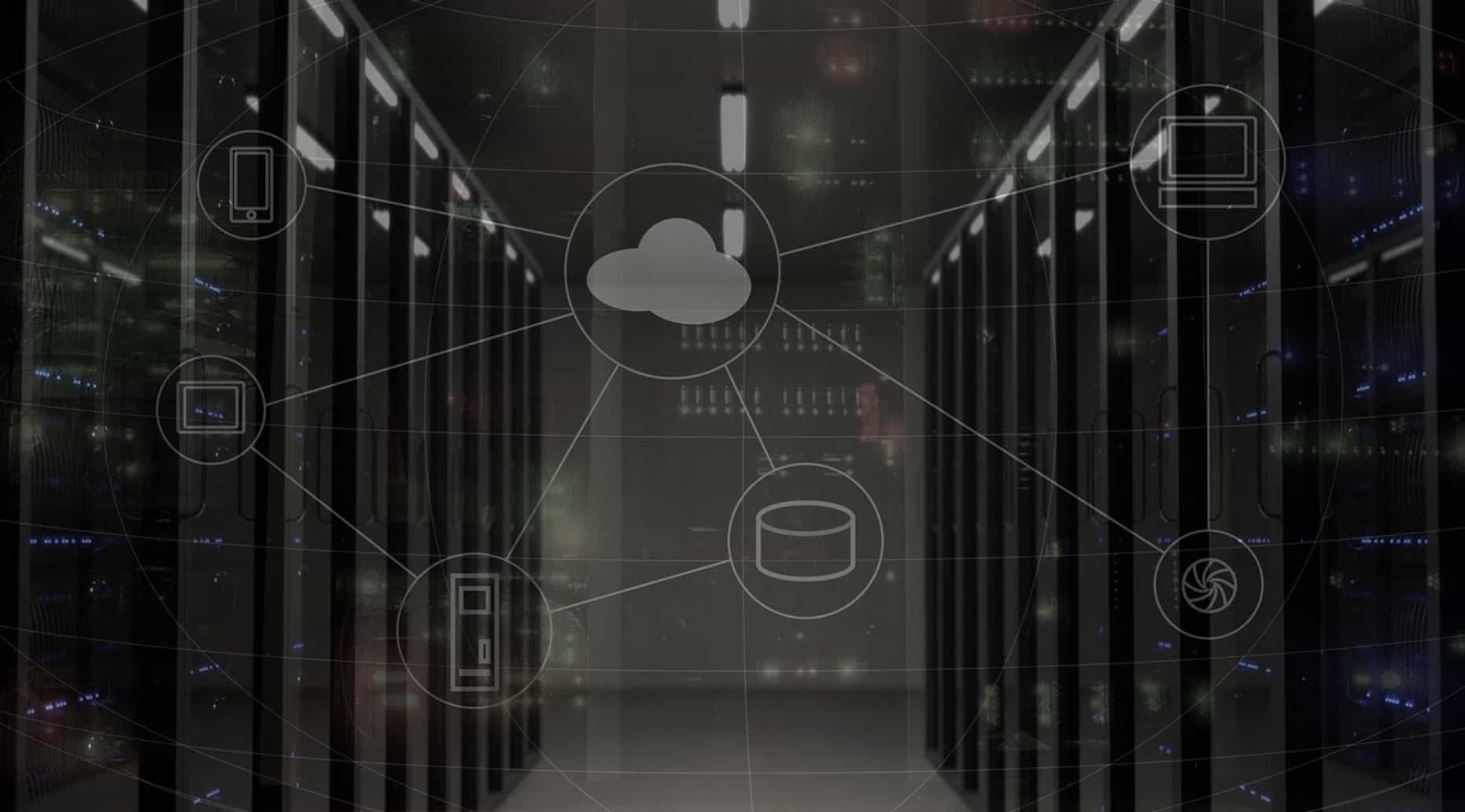 This is where a VPN comes in, with its ability to give you a US IP. In fact, the services we list on this page go above and beyond that, letting you choose the specific US servers from which you want to get an IP. This lets you get Netflix on your NVIDIA Shield – and otherwise use the multimedia box as if you were in the US. In addition to unblocking Netflix, you can also use a VPN to get Hulu, Amazon Prime Video and other stateside services. The most important thing is that apps for your chosen devices are available. In NVIDIA Shield's case, this means the app for any service you choose has to be in the Android TV store.
In addition to helping you get any IP you want, a VPN does one other important thing. It protects your data with encryption, which prevents people and organizations from finding out what you do online – and no-logging policies, which keep no records of what you do from the VPN's side. This is important because of how many countries – like China with its Great Firewall – don't want you to watch Netflix unrestricted. With a quality VPN, you won't run in trouble with the law no matter where you are, which is the other reason to get them.
And how about free VPNs?
When you're looking for VPN options to use with your NVIDIA Shield TV, you're going to run into a large number of free services. At face value, many of these look excellent. They use some of the same technologies built into the technologies we cover in this article – and come with quality encryption, convenient apps and servers in various countries. Despite all this, there are several key problems with most free VPNs. The first problem is security. Every VPN service needs to make money – and many do it by showing you ads and prompting you to install apps or services. Unfortunately, many VPNs end up putting malware and viruses on your computer. Other free VPNs sell your data off after harvesting it – or turn your computer into a botnet device by selling its processing power to hackers. Obviously, this is the opposite of what you want, and the first reason to avoid free services.
The second problem with free VPNs is that they don't have the same features that paid providers have. For example, a free service will rarely come with apps or instructions that are compatible with the NVIDIA Shield TV, as well as other multimedia boxes, like AppleTV, WiFi routers, and gaming devices. In another example, most free VPNs simply don't have the money to pay for premium, international servers – meaning that you may not be able to get the US IP or defeat the VPN blocks you need to watch Netflix easily. In short, if you want quality, uninterrupted service, then a free VPN should be the last thing you consider downloading and using.
What else can a VPN help you with?
All the services listed above come with multiple connections. As such, you may be wondering what else you can use a VPN for. Here are some ideas and examples:
Other streaming services. A VPN isn't just good for Netflix. You can use it to unlock NBA, NFL, NHL games, and more. You can also use it for Hulu, Amazon Premium Video, and so on and so forth. Moreover, you can use non-US streaming services by connecting to other servers. For example, a Canadian IP will give you access to CBC, a UK IP will give you BBC iPlayer, and so on and so forth.
Gaming. A foreign IP can help you choose the servers you want to play from, and give you access to international game versions. It can also help you buy game releases earlier by logging in from IPs in different regions and time zones.
Security. By enabling a VPN on your WiFi router, home devices or work computer, you can protect your online activities from prying eyes. This is especially relevant if you're in a country with strong censorship laws and government snooping.
Conclusion
A quality VPN service makes it easy to watch NetFlix. Now that you've read this article, you know how to pick one that's compatible with your NVIDIA Smart Shield TV. You also know why free VPNs can be a bad choice, and what to look for in a service provider.
If you have any tips, questions or comments, please let us know using the form below.