100 Best iPhone & iPad Apps Of 2012

Google Play Store drew level with the iOS App Store in terms of quantity this year, but iOS still holds a slight edge over its most fierce rival when it comes to app quality. At the end of each year, one feels all good app ideas have already been used up, but there's always something new and innovative on offer in the App Store. Some very long-awaited apps and unique concepts came to the iPhone, iPad and iPod touch during 2012, a lot of which were or have recently been optimized for the larger display of the iPhone 5. Here is our list of free iOS apps that stood out from the lot we covered during 2012.
1. Google Maps (Just like YouTube, Google Maps disappeared in iOS 6. It was a huge relief to many when the official Google Maps app was released towards the end of the year. The app has Street View, turn-by-turn voice-guided directions, route planning and various other features)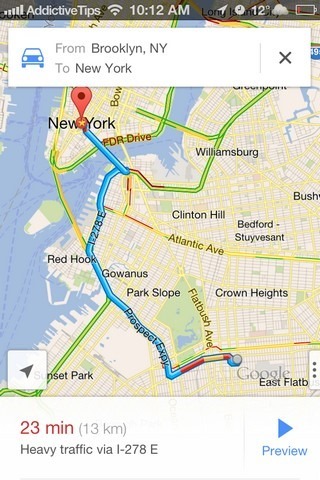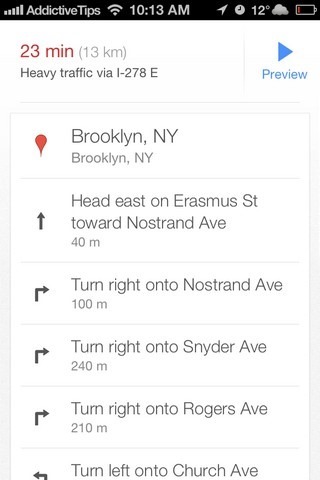 2. Chrome (The famous web browser from Google arrived for the iPhone and iPad this year, making its mark as one of the best third-party browsers on the platform.)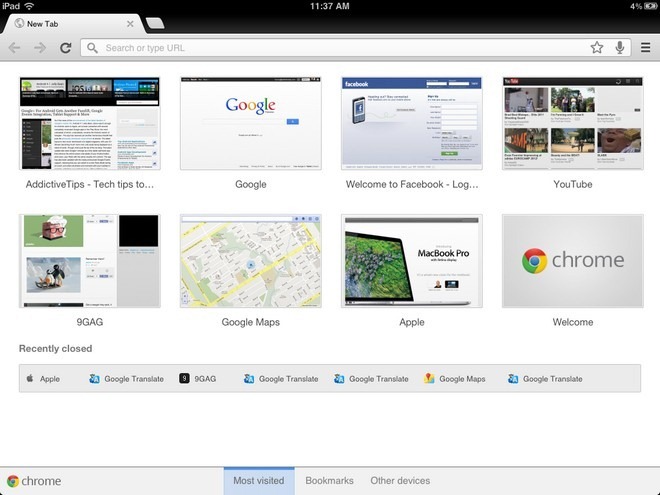 3. YouTube (Unless you have been living under a rock for a year, you must know that Apple removed all pre-installed Google apps from iOS this year. YouTube was the first app to make its way back to iOS in the form of a third-party app.)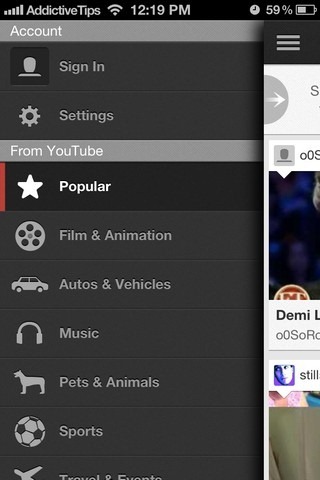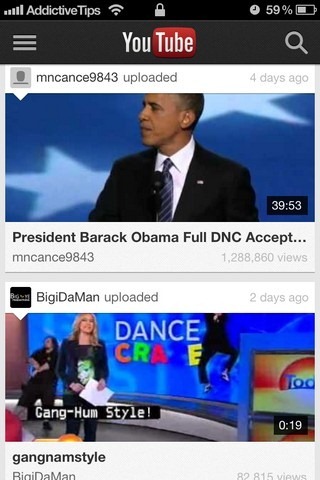 4. iTunes U (Provides free books, course outlines and support material for almost all subjects taught in colleges all around the world)
5. Smartr Contacts (Integrates social networks with your address book; users are also offered the complete history of their interactions with all contacts)
6. CloudMagic (Search for anything in several online accounts with a single query; supports Gmail, Facebook, Twitter, GDocs, Dropbox and many other popular services)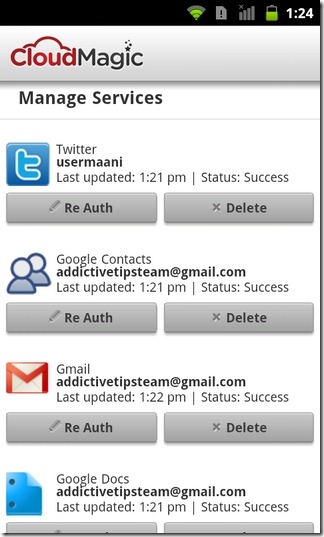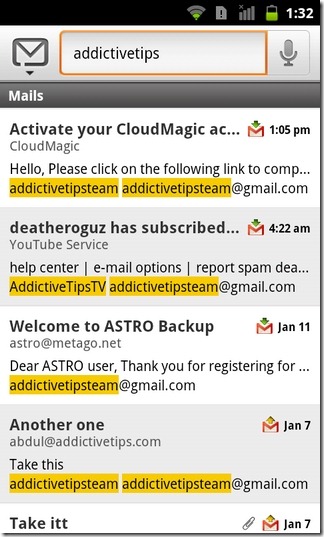 7. Google Drive (Official app to create and manage documents in your Drive account; comes with detailed options for collaborative file viewing)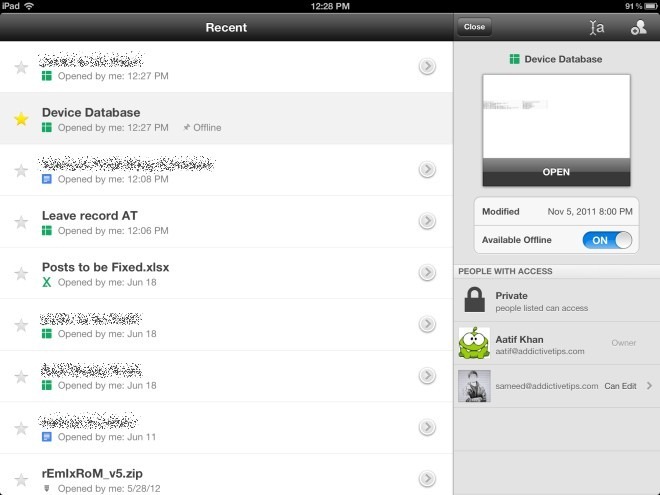 8. Speaktoit Assistant (This customizable virtual assistant answers all your questions about the weather, sports, general knowledge and almost any other field you can think of)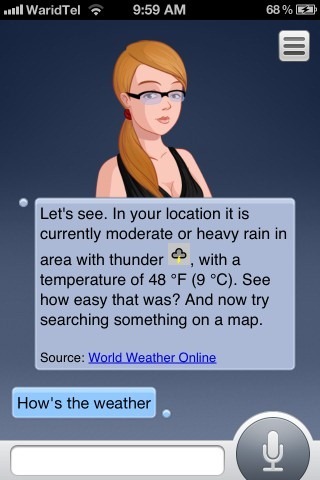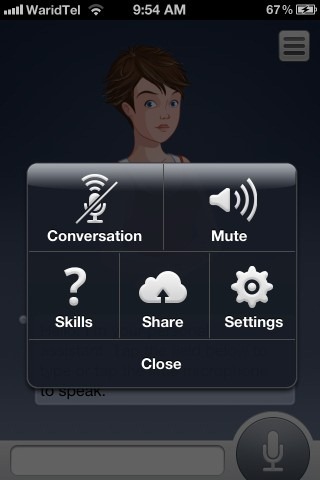 9. Steam (Manage your Steam account, purchase games, interact with gamer friends and discover deals)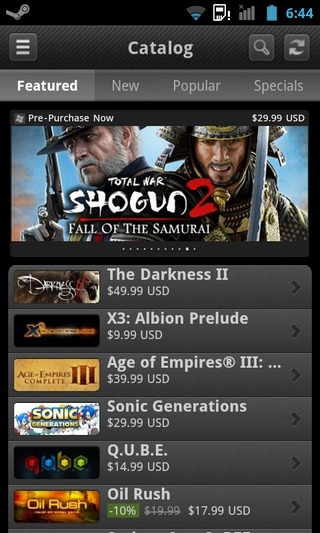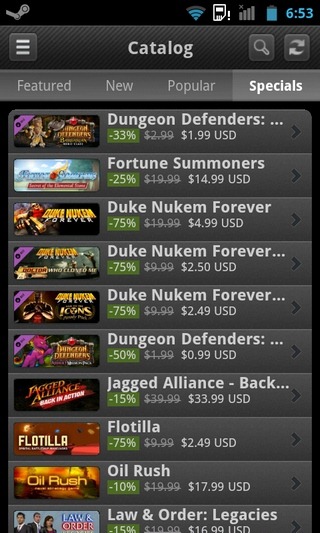 10. Podcasts (After the announcement of iOS 6, Apple separated podcasts from the Music app by giving them an app of their own. The Podcasts app has several playback options and makes it really easy to discover interesting shows)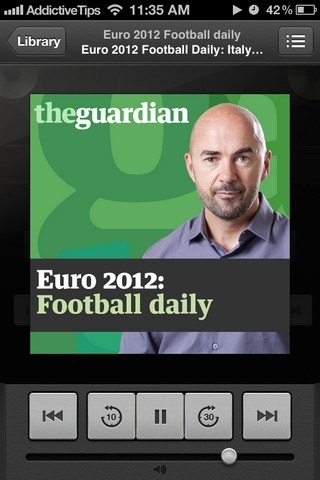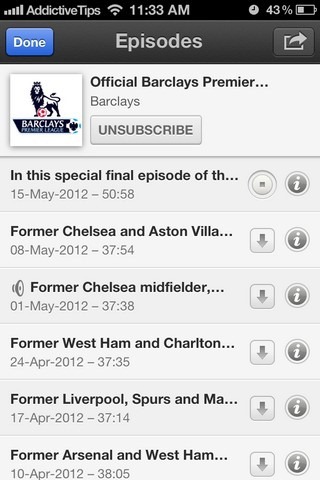 11. Jasmine (iOS 6-exclusive YouTube client with a gorgeous interface and loads of features)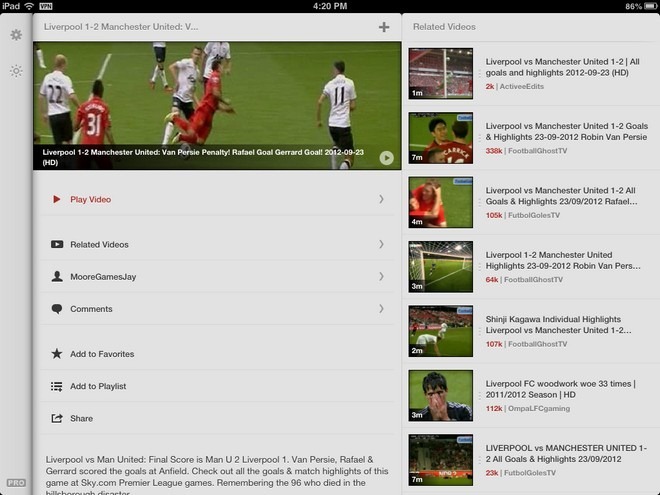 12. ChatOn (Samsung's very own cross-platform messenger that can be used for group texting, media sharing and leaving offline messages)
13. Madefire (An innovative take on comic book reading; combines animations and sound effects with comic books that are specially made for the app)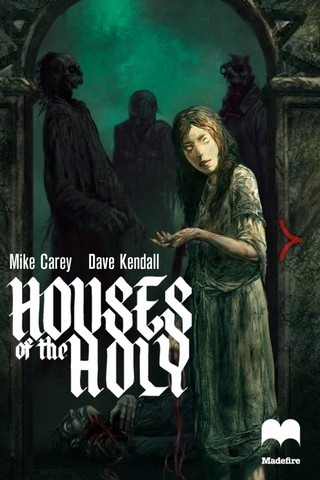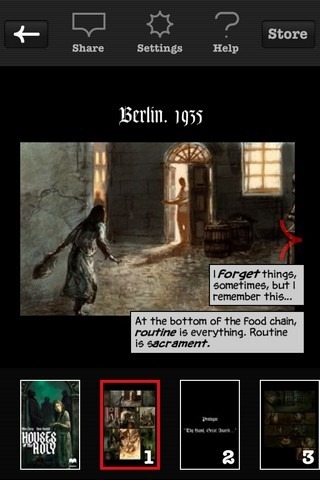 14. WinZip (Official iPhone client of the popular archiving tool)
15. Streamified (Merge feeds from social networks, RSS clients and popular websites to create your one-stop shop for all the latest news items and updates that matter)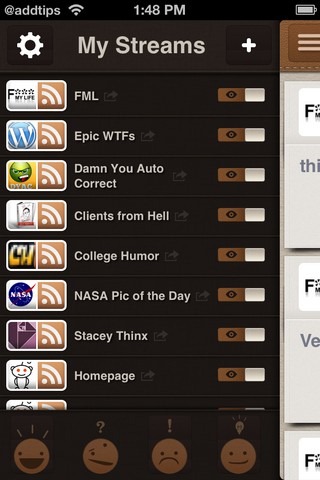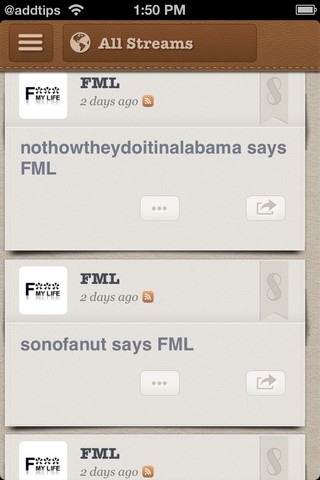 16. TuneWiki Lyrics (A music player from TuneWiki that lets you translate the lyrics of any song to more than 40 languages; also has scrobbling and album art enhancement options)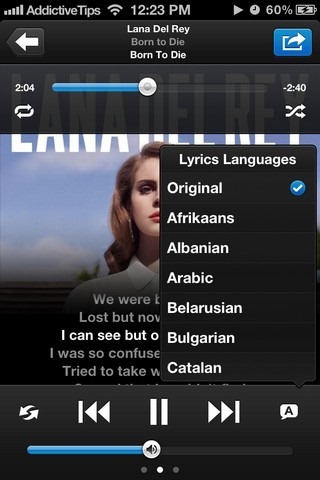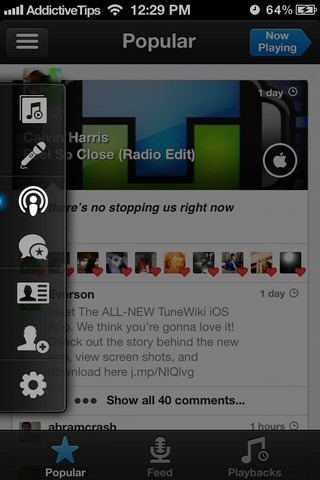 17. Scribd (The official Scribd client for browsing through its online repository of books and articles and downloading content, complete with a comprehensive reader)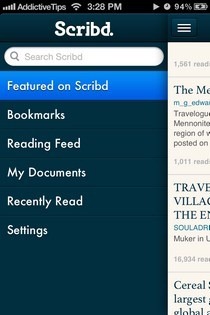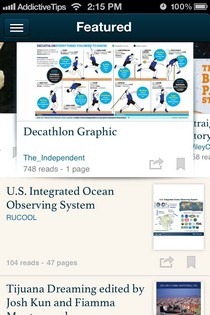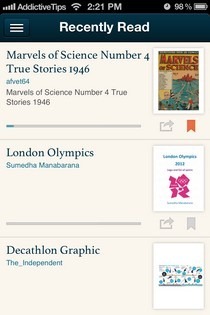 18. Camera Awesome (Camera replacement with multiple effects, grid overlays, independent exposure and focus selection and a ton of other options)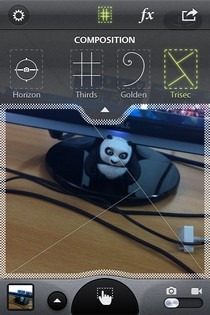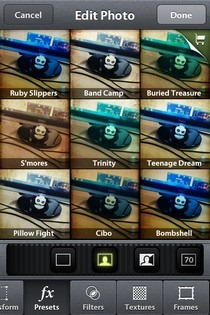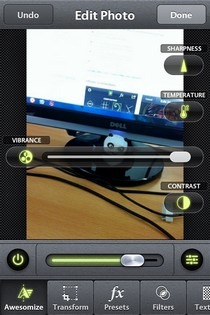 19. Readability (Save a stripped-down, clutter-free view of webpages for offline reading and change their text size, font or background)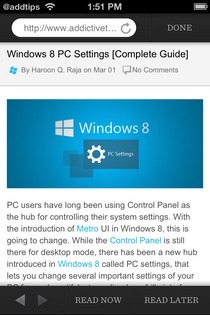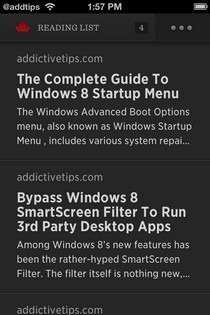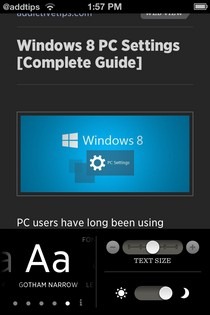 20. about.me (Create an online résumé for yourself by writing about your personality and linking social networks with the written description)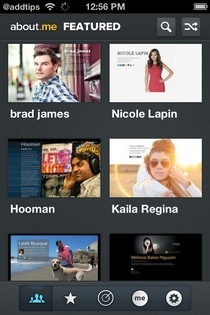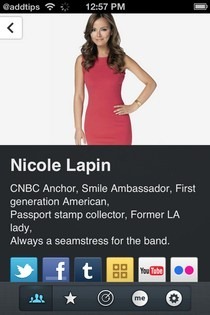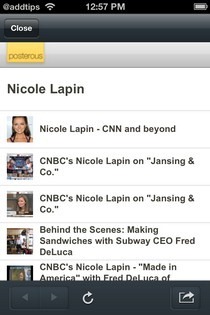 21. Autodesk 123D Catch (Create an interactive 3D rendition from a series of images)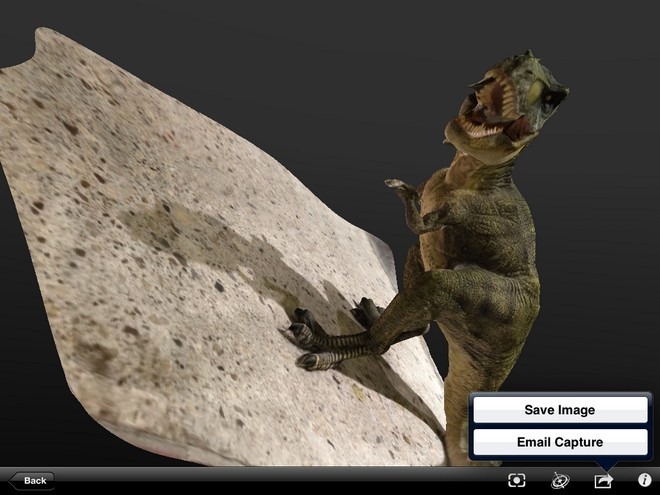 22. Linxy (Dictionary that incorporates augmented reality; point your device at a word written anywhere, and you will see its definition at once)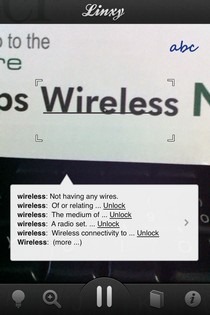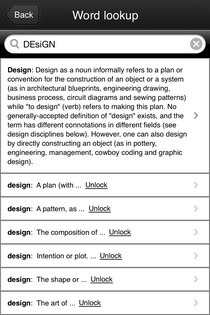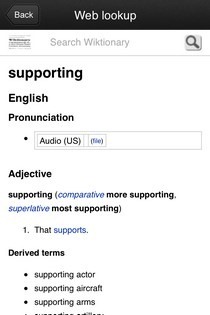 23. Get Tofu (Collaborate on projects, manage team members easily by assigning them different tasks and set reminders for them)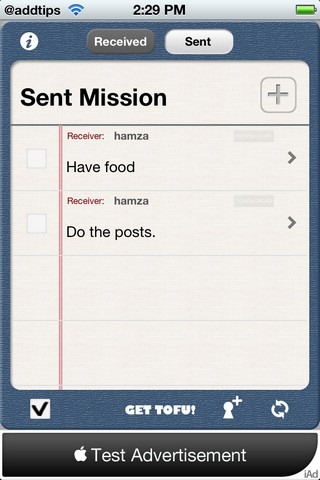 24. Lightt (Create and share short, looping animations with the world and view them in an endless timeline)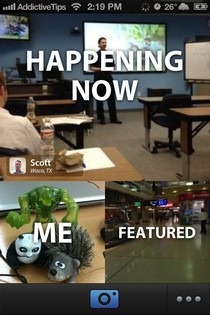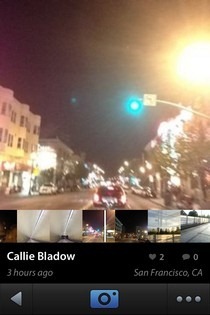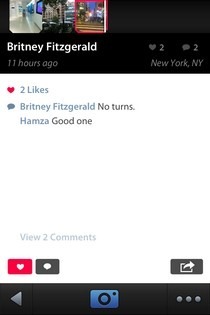 25. Cinemagram (Lets users create and share cinegraphs, which are still images with an animated portion)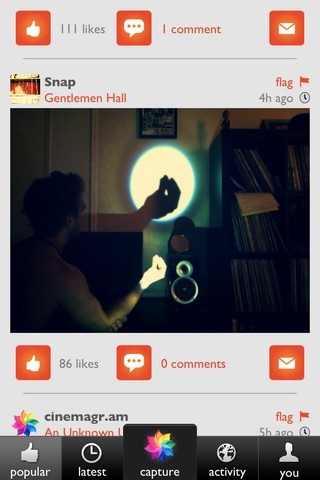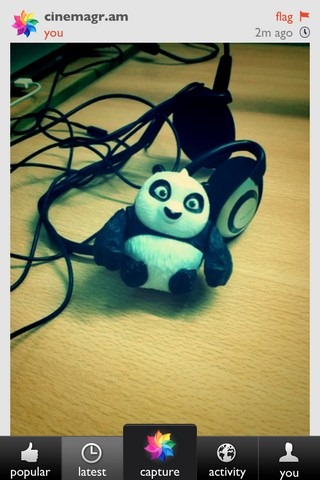 26. HomeSnap (Take a photo of any house to get price estimate and details regarding its surroundings)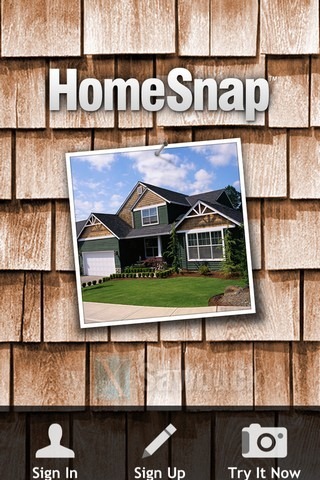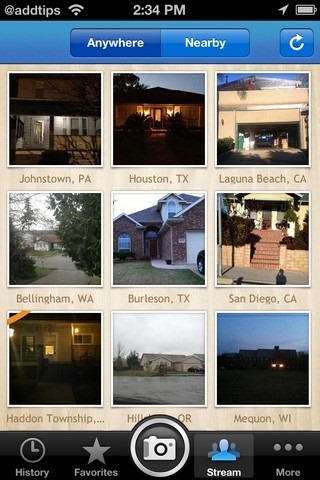 27. Flixel (Instagram for animations; lets you create GIFs, edit them and share with friends)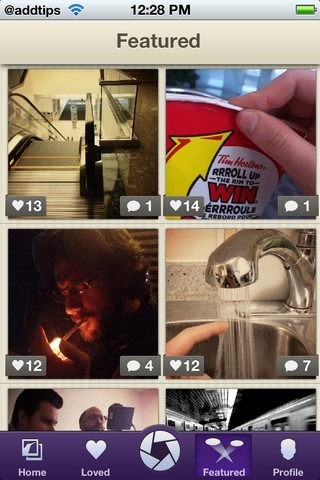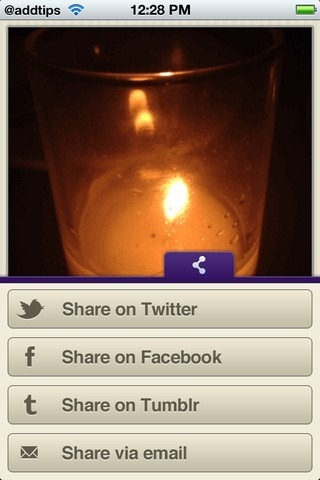 28. Snapguide (The ultimate source of step-by-step and image-supported tutorials regarding any subject)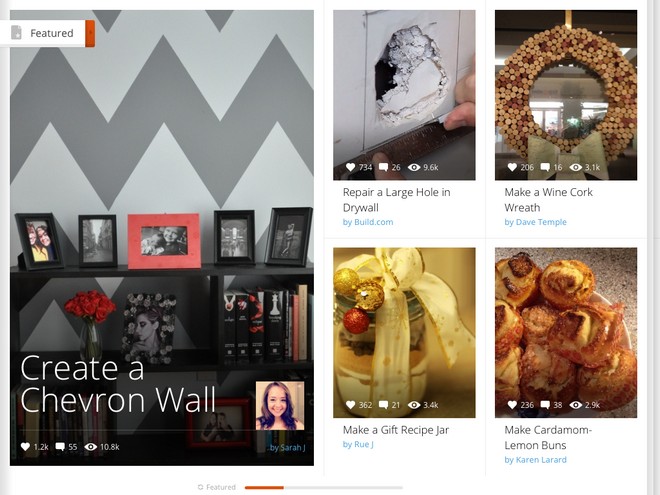 29. Book Wall (An app that helps book-lovers discover titles that are worth a read)
30. SongFreaks (View synchronized lyrics for songs from your library)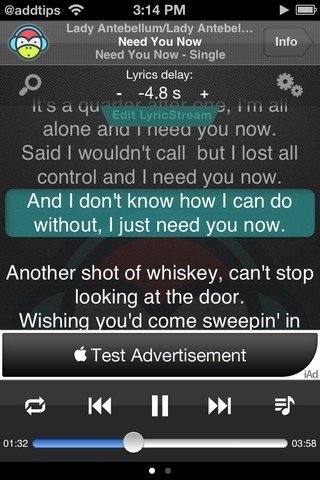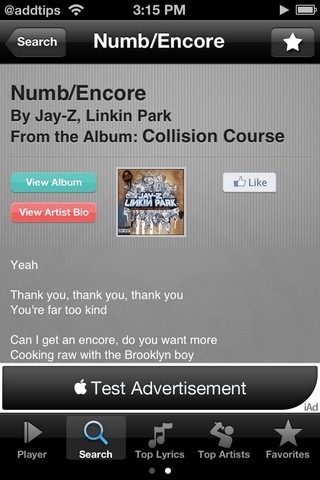 31. Photo Editor by Aviary (After lending its plugin to various iPhone apps, Aviary launched a standalone photo editor of its own this year. It has stickers, filters and other adjustment options for photos.)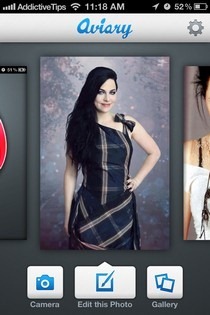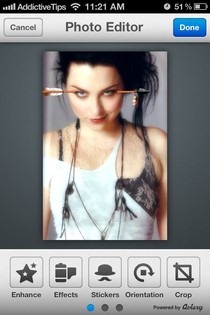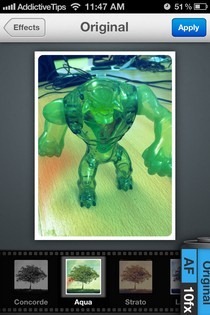 32. Strum (An iOS 6-exclusive app by Smule that lets you create short videos with Instagram-like effects and background music of choice, and share them over the app's own network)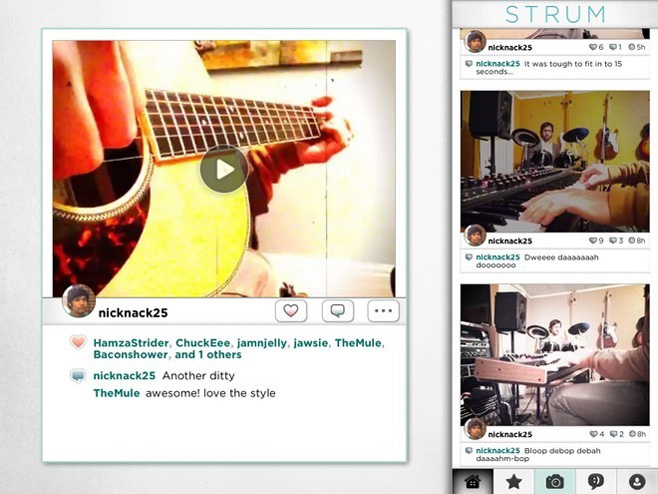 33. Maxthon Cloud Browser (The popular PC, Mac and iPad browser came to the iPhone this year. Offers a download manager, bookmark management and a minimalistic reader mode.)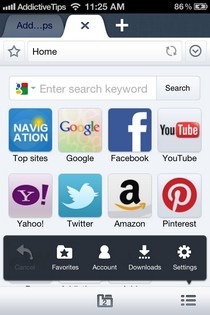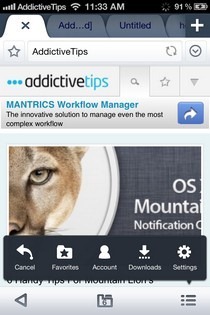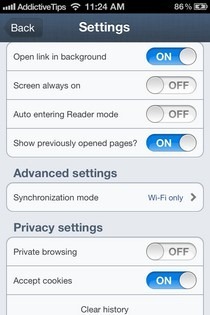 34. TouchPal Keyboard (The iOS variant of the popular Android keyboard replacement; supports Swype-like gesture input and smart next word prediction that gets more accurate with time)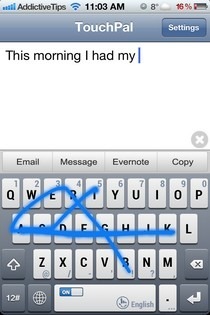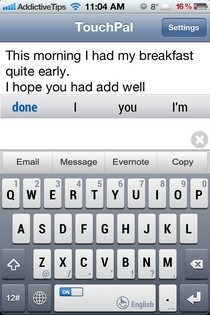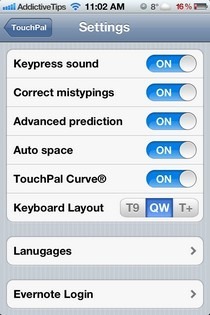 35. Seed Mail (Mail client with gestures and support for creating quick reminders right from within a message)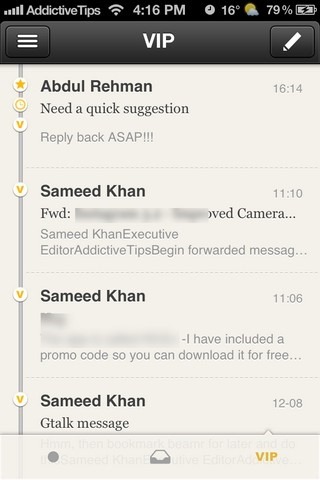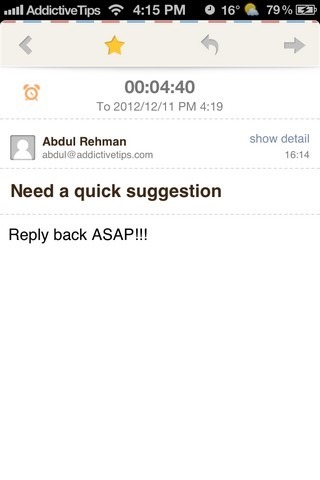 36. Sing! Karaoke (Another innovative music-related app by Smule that lets you choose from among thousands of songs and sing along with other users)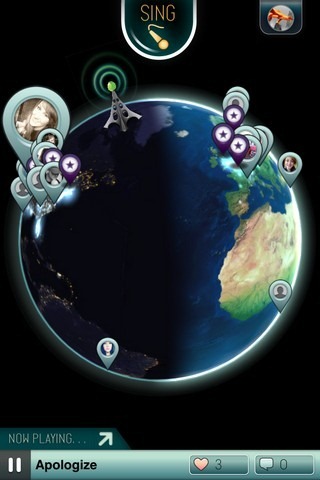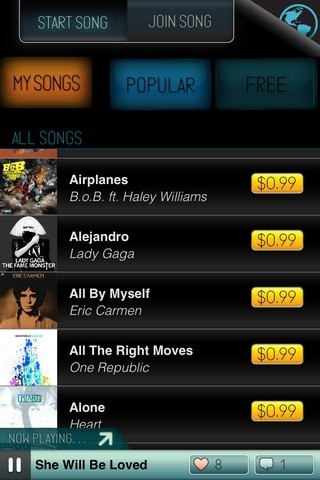 37. 365Scores (Comprehensive sports news app with video highlights and live video updates for all major games)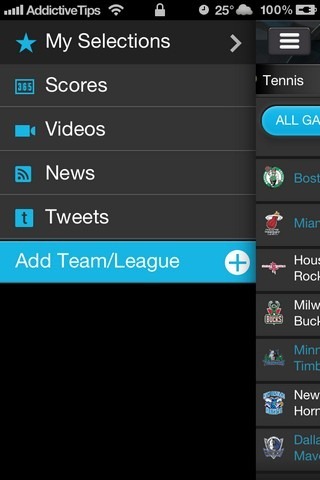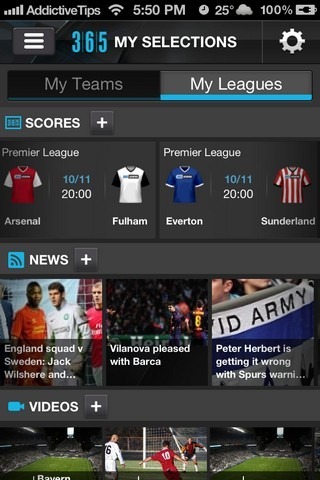 38. Duolingo (An excellent virtual foreign language tutor that helps you learn Spanish, French, German and Portuguese the fun way)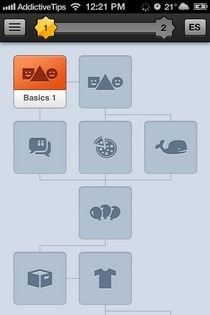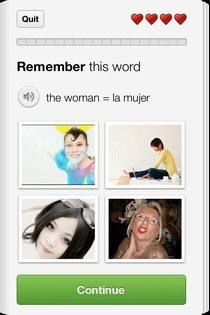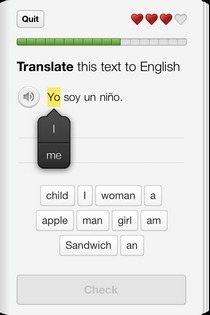 39. AR-MAPS (Overlays an augmented reality view with Google and Apple Maps to help users discover nearby places with ease)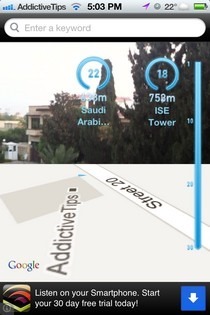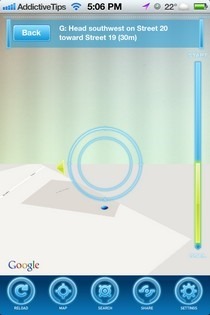 40. M.dot (The easiest way to create and maintain a detailed website for small businesses or personal use)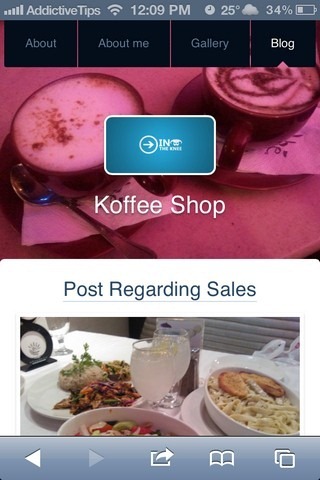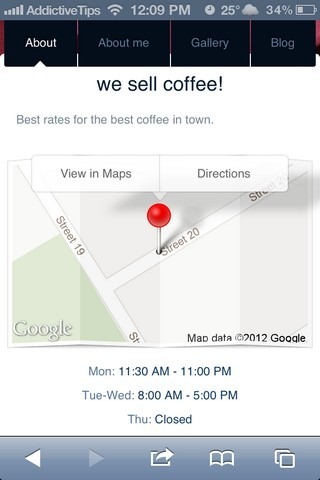 41. Fleksy (An intelligent and gesture-based keyboard that learns new words with the passage of time)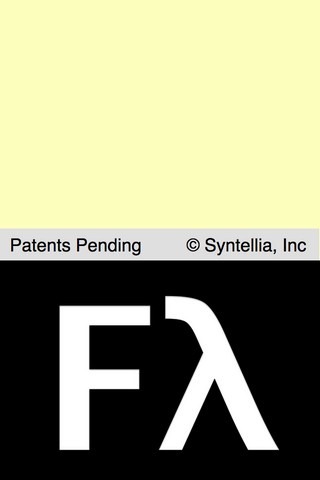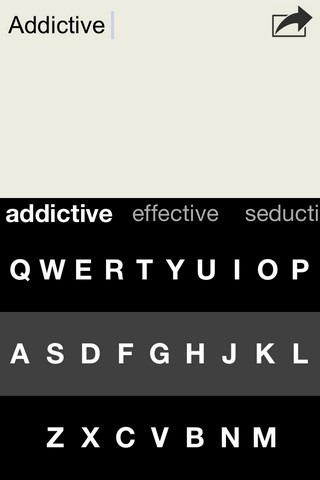 42. my facecard (Create business cards, complete with your photo and personal details, and share it with other iPhone users by bumping the two devices together. The card gets updated automatically if you make changes to your Facebook profile.)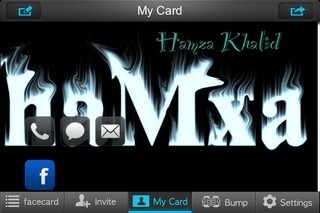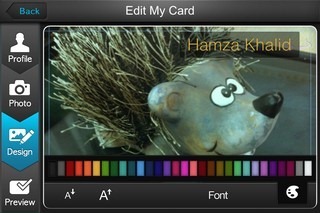 43. Last.fm Scrobbler (An app from Last.fm that automatically creates playlists, offers multiple album art options for all songs/artists, and displays lots of extra details about the music in your iPhone)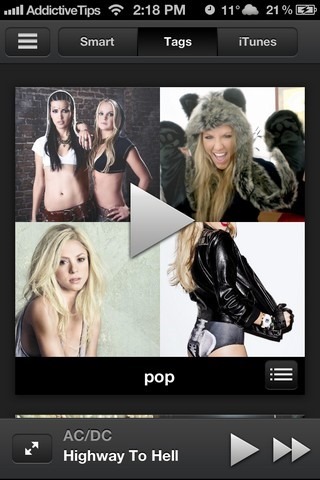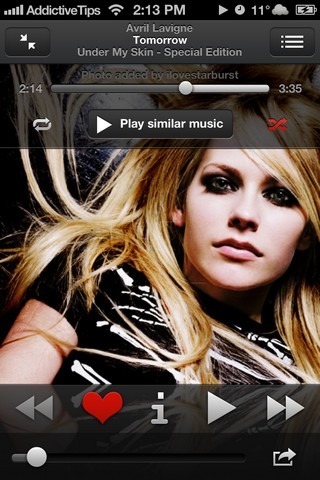 44. SloPro (A video capturing app for shooting high quality videos in slow motion)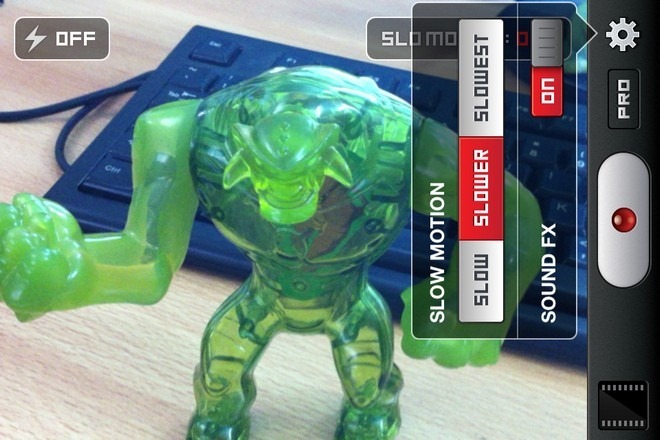 45. Consmr (Purchase the best products of any genre by reading their reviews from other purchasers)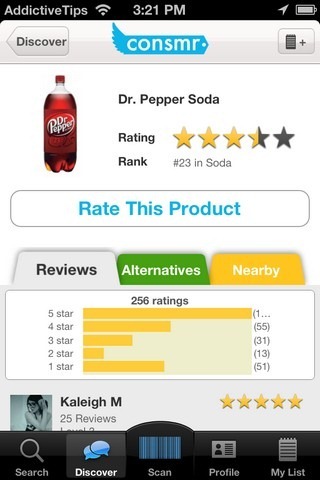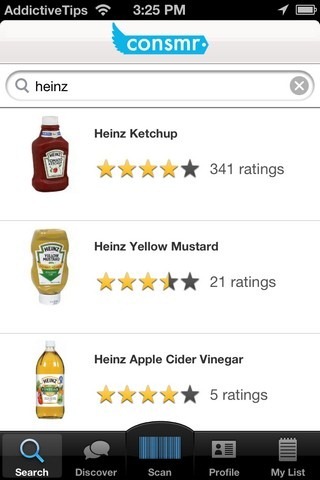 46. Weebly (Offers an extremely easy way to create your own website and track its traffic)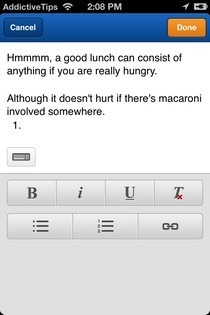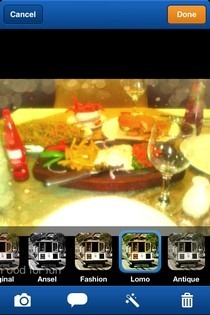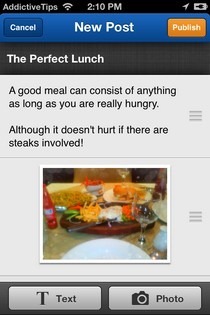 47. Inkflow (Create drawings or scribble notes and then edit them with ease by moving whole chunks to new positions)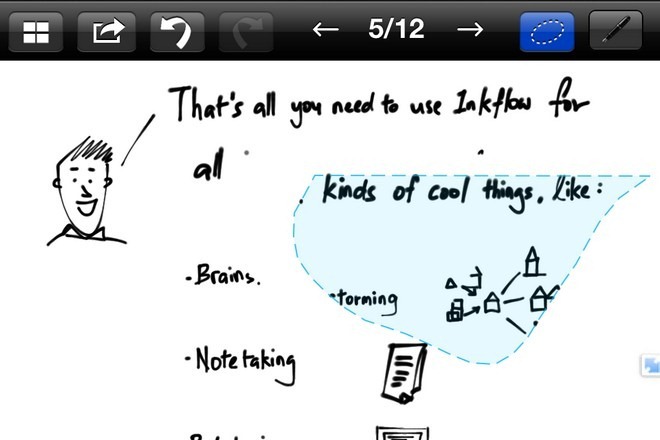 48. Masatu (Shoot geotagged photos that no one can view unless they point their device at the exact location where the picture was taken)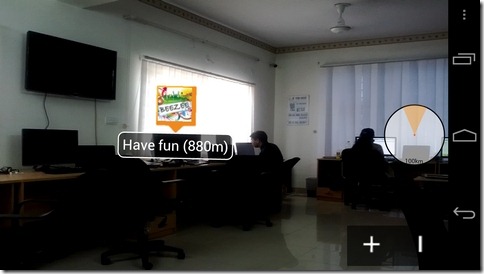 49. Hojoki (Combines updates and notifications from cloud services like Google Drive, Dropbox, Evernote, etc.)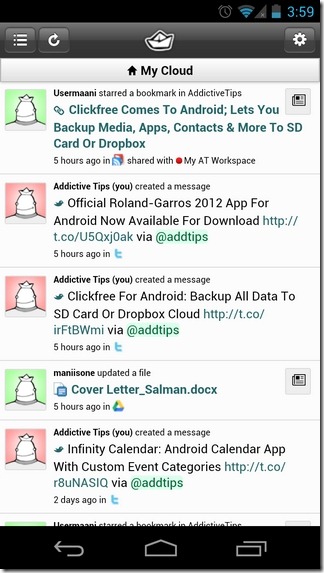 50. Yahoo! Axis (Web browser that lets you sync with the desktop browser and view search results without leaving the current webpage)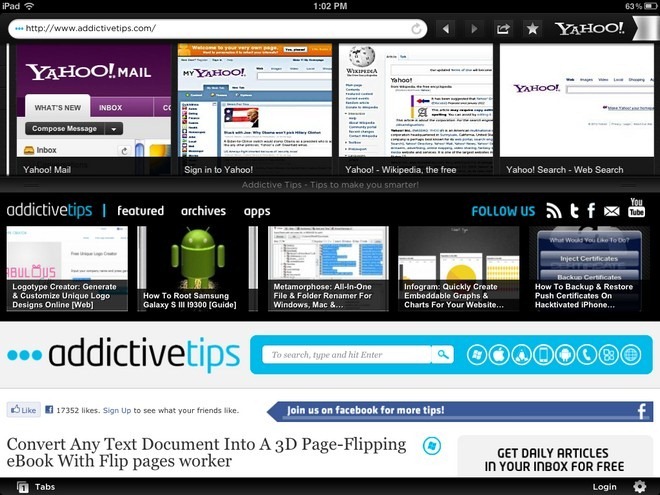 51. Facebook Camera (Facebook's own app for quickly editing and uploading photos to your account; sports Instagram-like effects)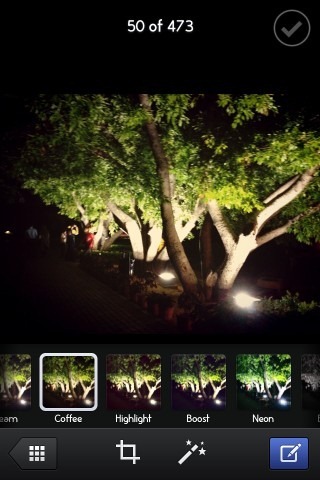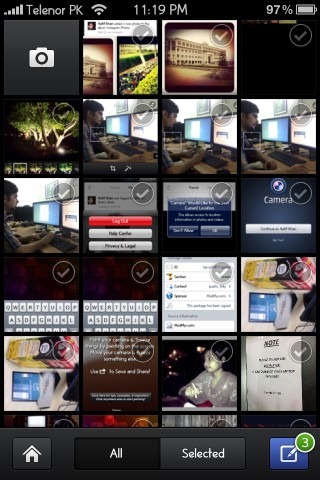 52. Sports Republic (A highly customizable, user-curated sports news reader with push notifications, reminders, moods and live updates)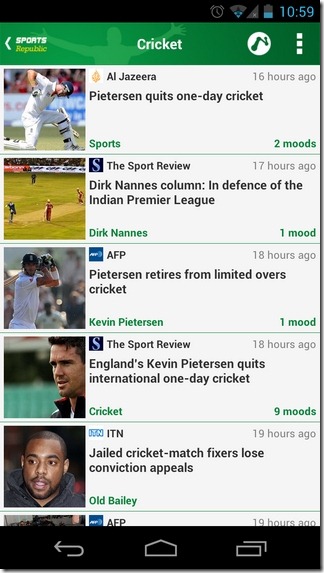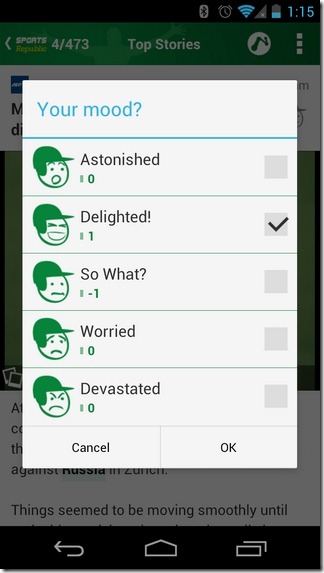 53. Symbaloo (Manage your desktop web browser bookmarks on your iPhone; can be linked with almost all popular browsers on PC and Mac)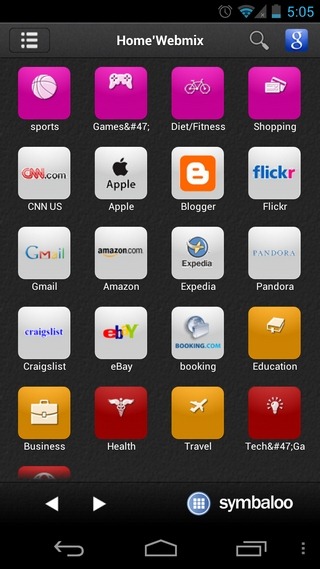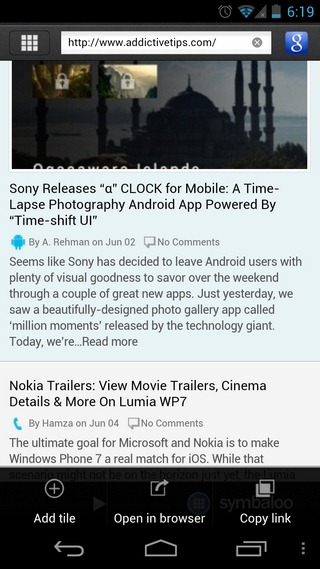 54. SpinCam (Easily create and share interactive 360-degree photos)
55. App in the Air (Benefit from the travel experiences of other users, and view flight information, airport details, etc.)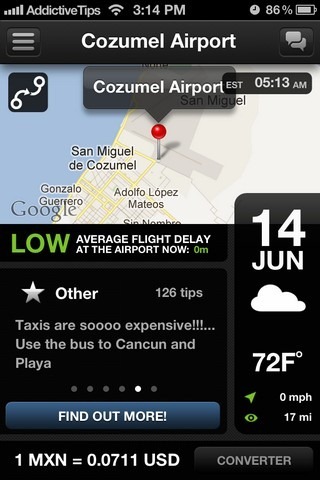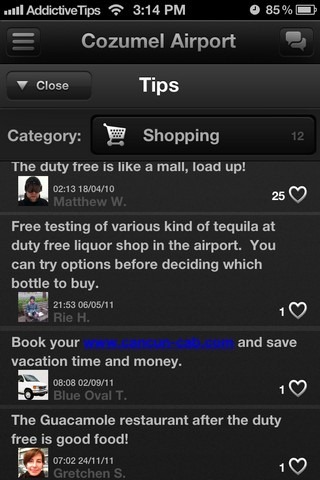 56. WNM Live (A very public social network that can help you make new friends living in your area of residence)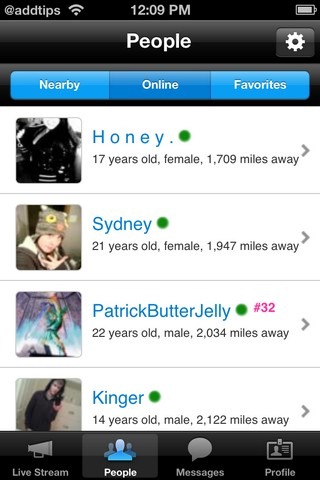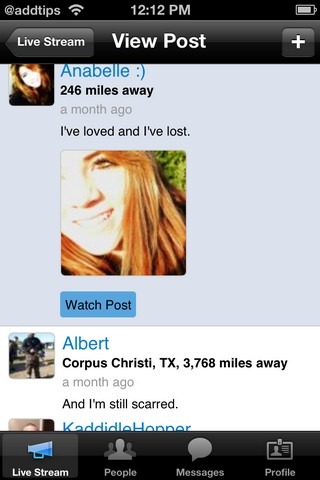 57. Magisto (Turn videos into movies, replace their original sound with music from your device's library or the app's own repository)
58. Viggle (A virtual TV guide that awards you with real prizes for watching shows)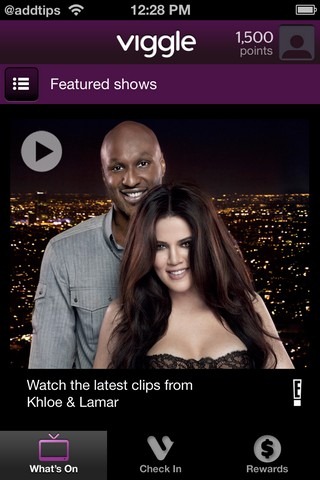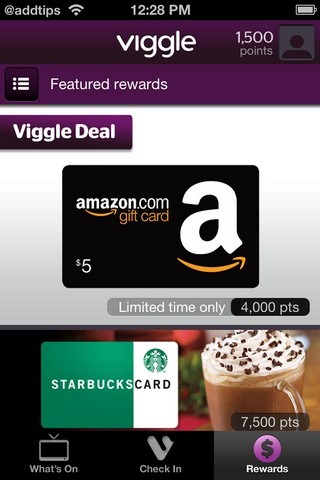 59. PlayMood (Gauges your mood via facial recognition and automatically plays appropriate music on your iPhone or Mac)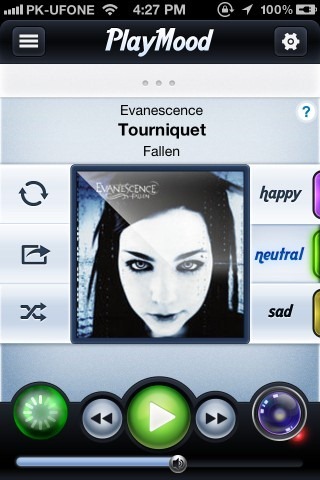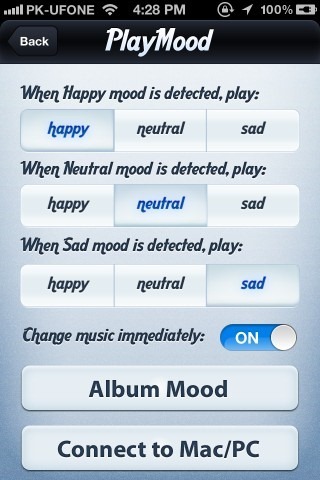 60. Autodesk Pixlr Express (An iOS and Android photo editor by Autodesk that has arguably the largest set of effects, filters, frames and image enhancement tools)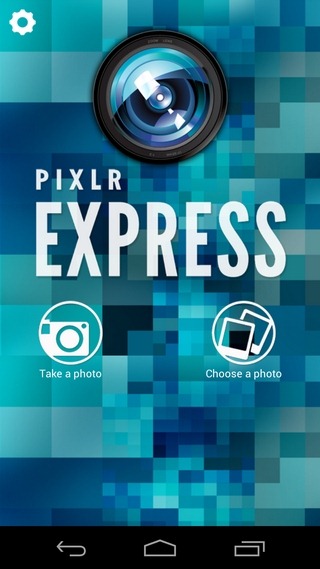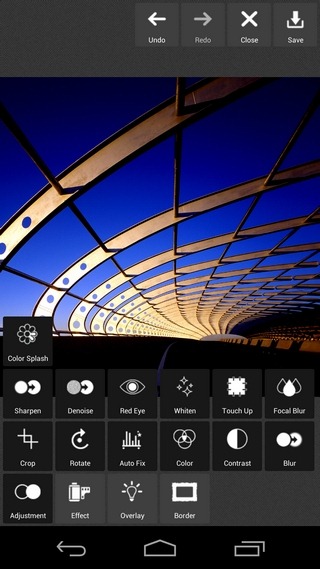 61. InstaTalks (A chat client that allows messaging between Instagram friends)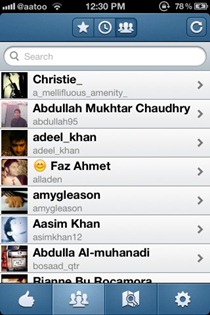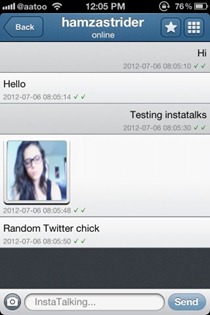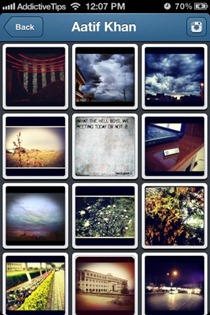 62. Relevance (This app shows your Facebook and Twitter feeds in one place. It is preference-aware and culls out updates that are similar to those you ignored or disliked in the past.)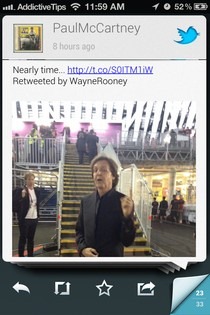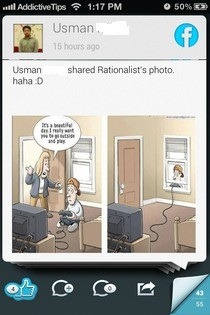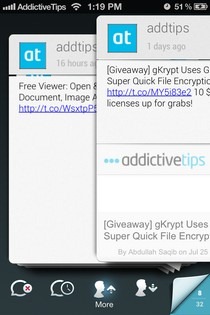 63. Twist (Tracks your location and automatically notifies anyone waiting for you if your ETA has changed)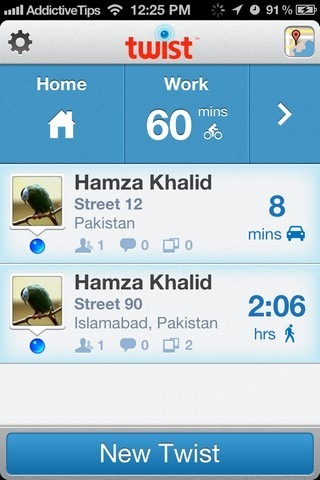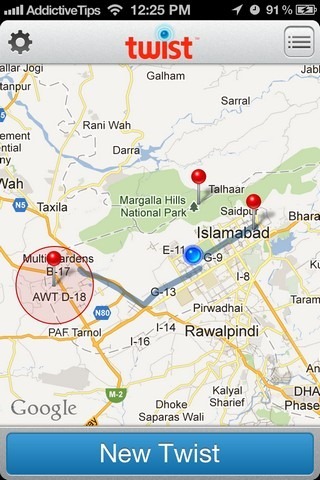 64. Foap (Lets you show your iPhone photos to the world, have them rated and sold)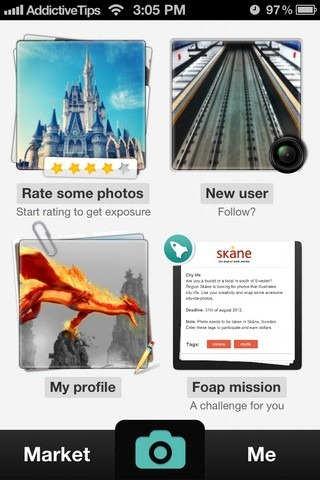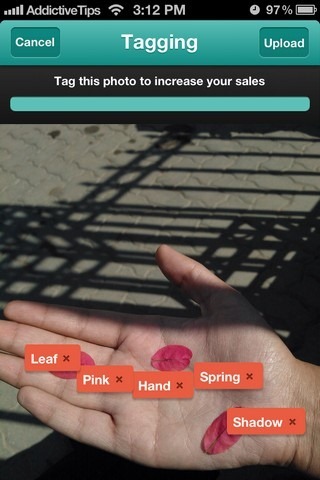 65. Ptch (Combine your photos, audio clips, music and videos to create a short movie; comes with a sharing network of its own)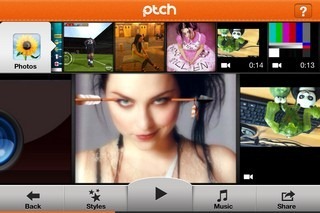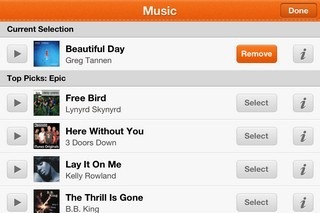 66. Beat Slice (A quick and easy way of adding sound effects to a song and tinkering with its audio properties)
67. Social Radio (Listen to your Twitter timeline along with background music)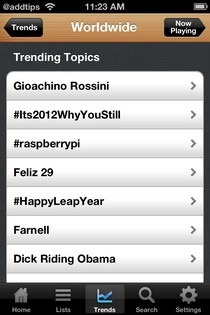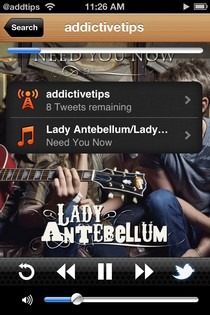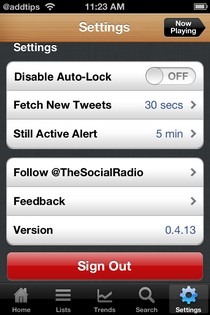 68. Trapit (Combines podcasts, articles and videos to provide a customizable news feed)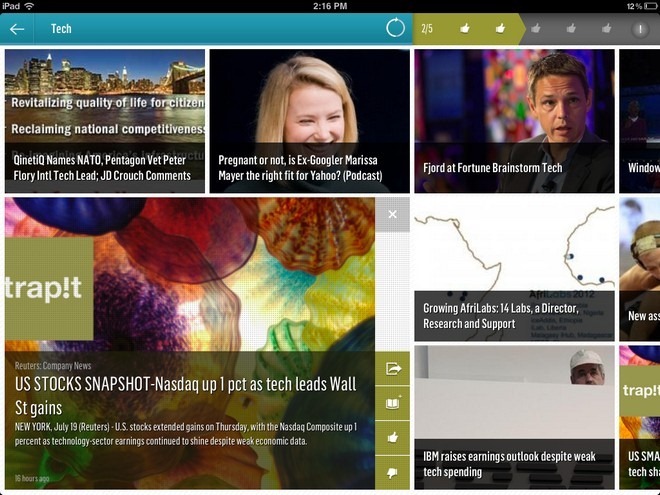 69. Everyme (Create groups of friends from LinkedIn, Facebook and Twitter to easily share updates and content with them on the go)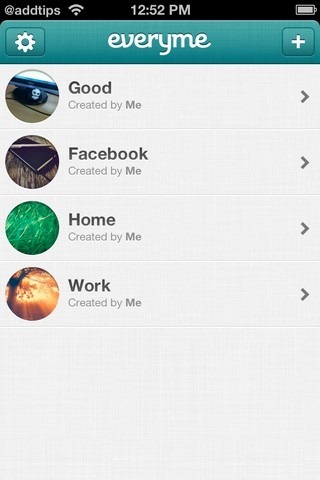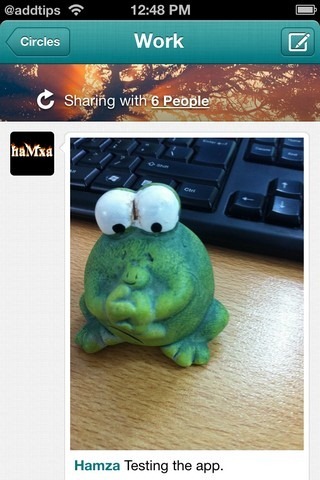 70. Permissions (Manage the list of services that can access your personal accounts including Facebook, Twitter, Google, Dropbox, etc., all in one place)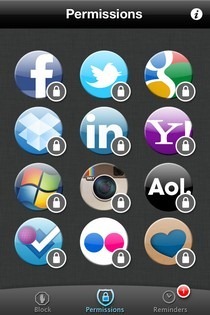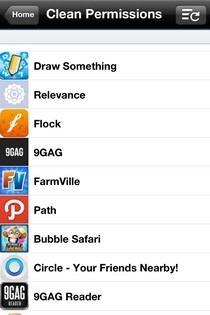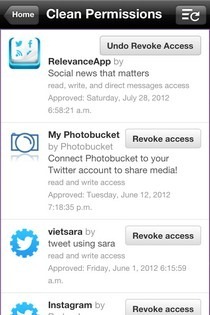 71. YouTube Capture (Instead of putting an upload option within the YouTube app, Google released a standalone app for that purpose. Capture comes with the added bonus of video effects, stabilization and other shooting options.)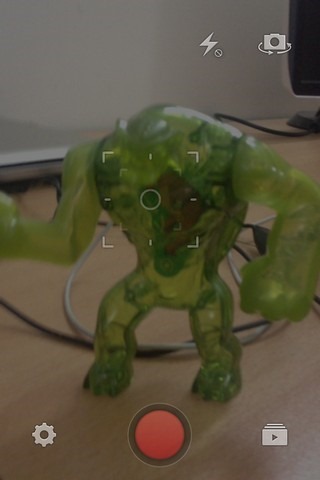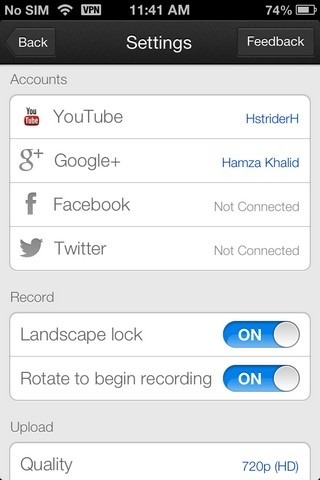 72. Whoovie (Share your thoughts on any movie with your friends and other users)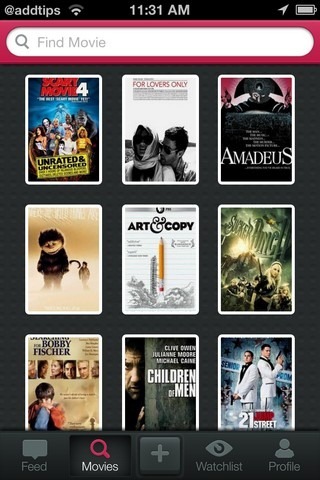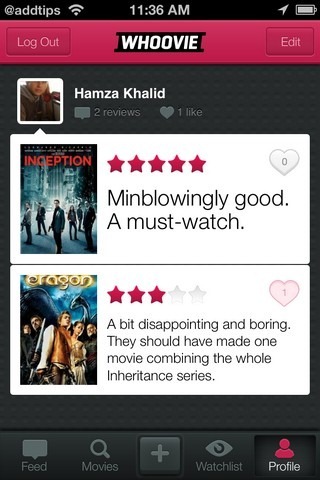 73. 9GAG (Although a lot of decent third-party clients of the service have been around for iOS for quite a while, 9GAG finally came up with an official app of its own for iPhone users.)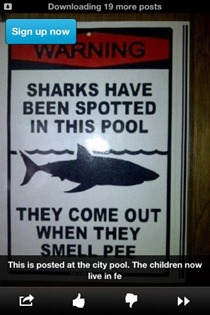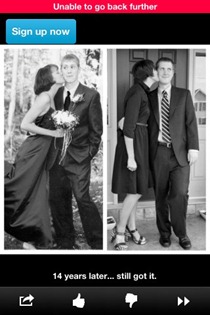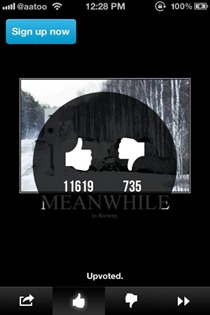 74. Opacity Browser (This app copies the simplicity and interface of the popular to-do list app Clear, but applies them to web browsing. There are almost no buttons at all, as everything can be done via gestures.)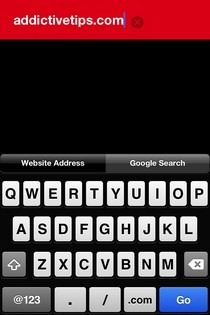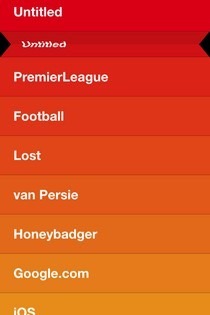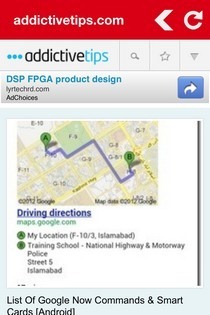 75. Everyday.me (Too lazy to maintain a journal? This app scours your social network feeds to create a diary automatically.)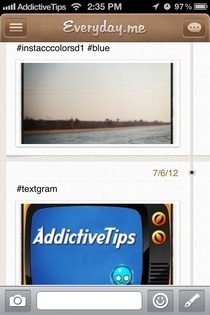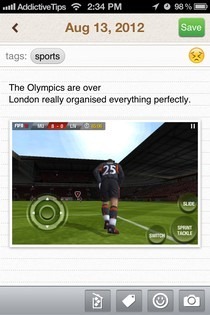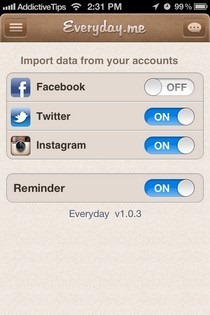 76. WebDisk (Use your iPhone as a flash drive by sharing even non-supported file types between your device and any computer over Wi-Fi)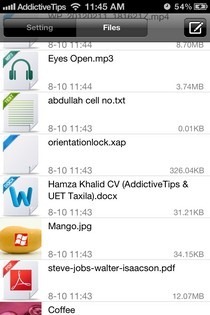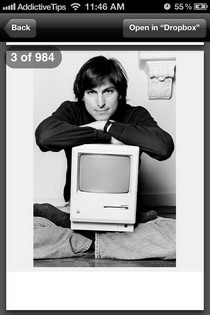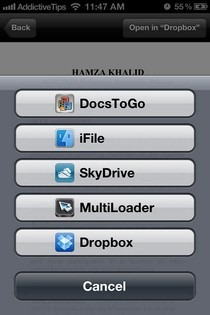 77. DLTTR (Manage your Twitter history more easily by deleting tweets from any specific period of time)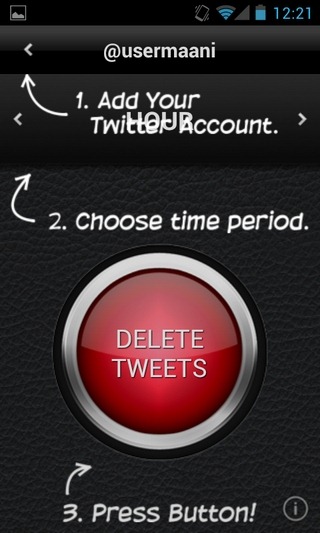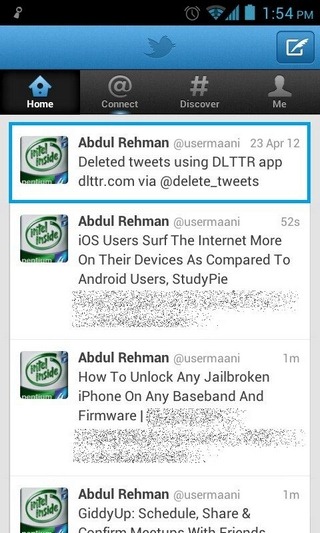 78. Avocado (A great collaboration, photo sharing and chat app for couples)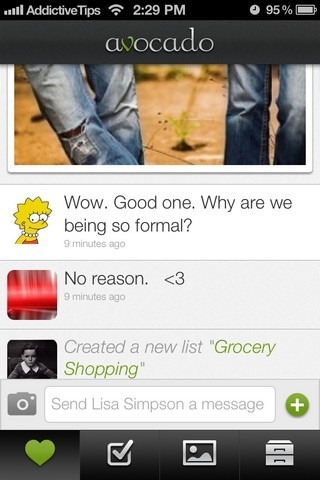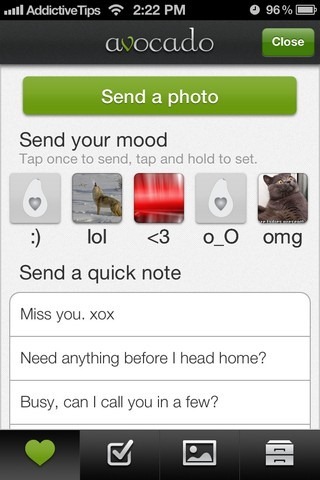 79. Lift (Share your resolutions and personal goals with your social network so that you get more motivation for achieving them)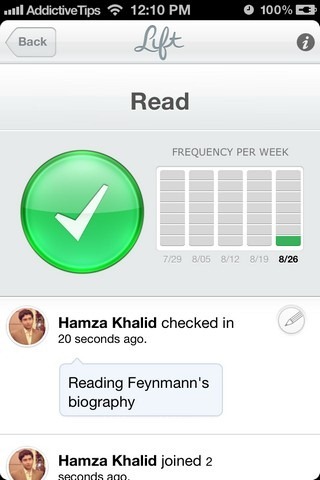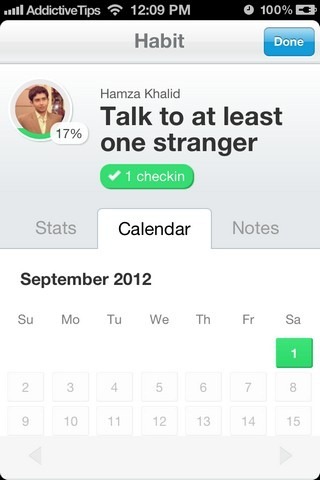 80. DishPal (Share recipes, photos of food and discover others who have the same culinary tastes as you)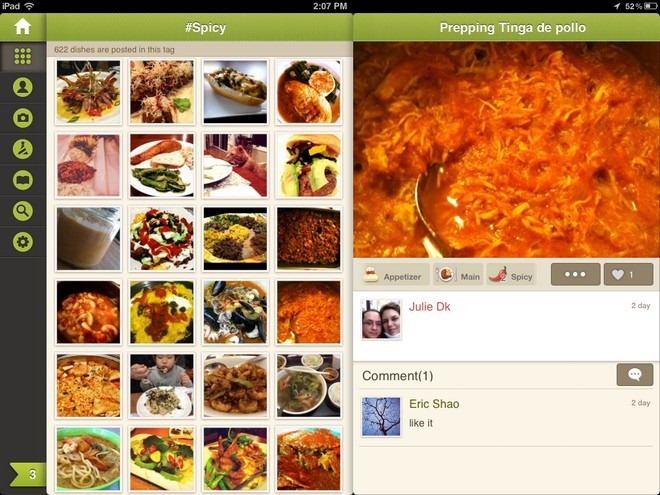 81. Weather Now (A weather app that lets you play with the globe to view any area's conditions in a graphical format)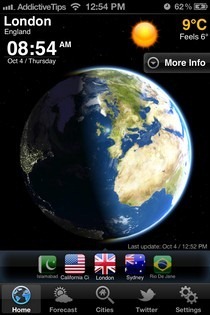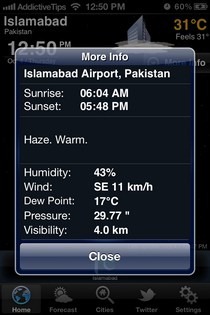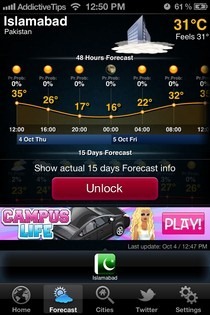 82. Givit (Create video highlights out of long clips, throw in some background music and effects)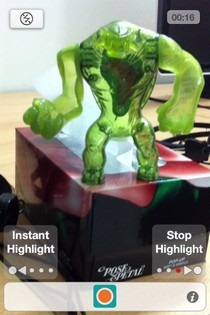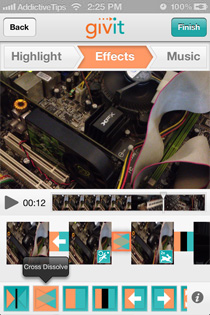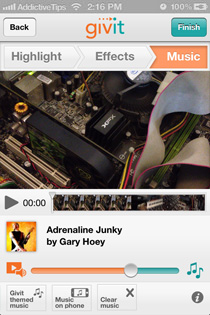 83. Voicepic (A sharing network that combines photos with sound effects)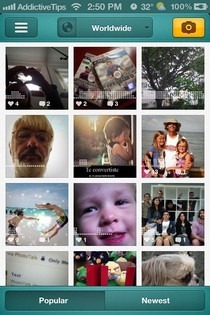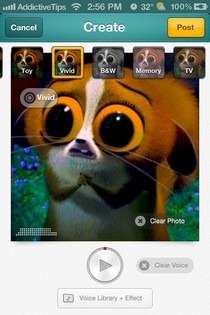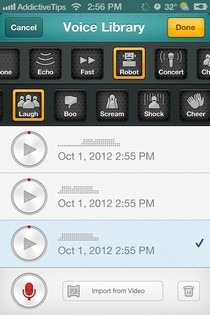 84. FlipToast (View events, updates, photos and notifications from both Facebook and Twitter in one place)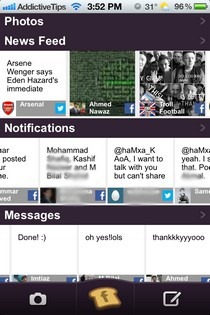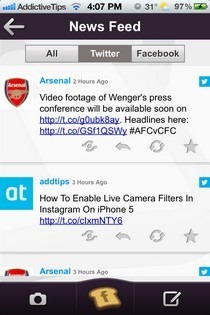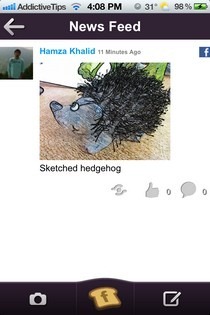 85. Streamweaver (Combine camera views of all your friends to get a video that covers every angle of a scene)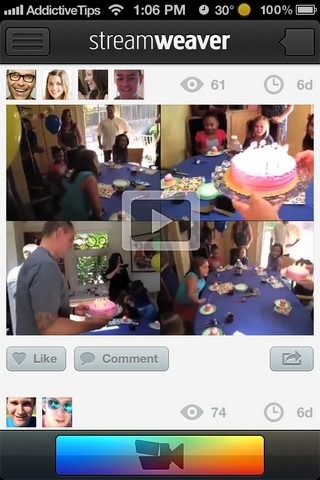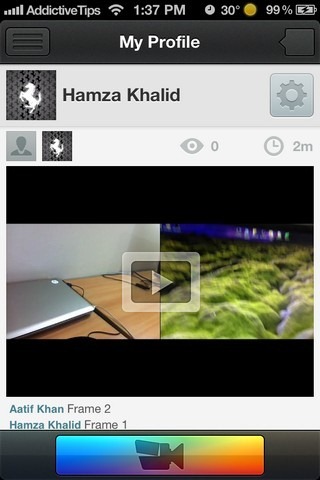 86. Chirp (Share photos with other iPhone users via sound; no Bluetooth pairing or Wi-Fi connection required)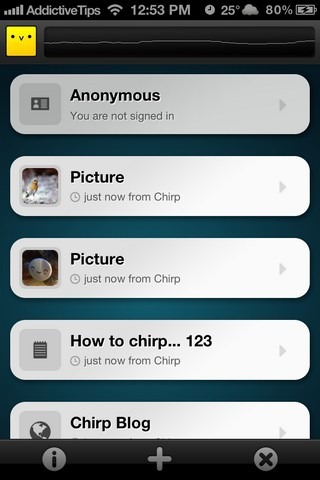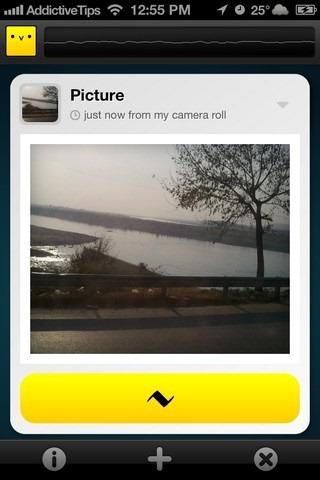 87. Brewster (Lets you view contacts from all your accounts in one place; offers smart lists and comprehensive search options)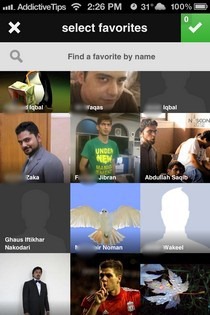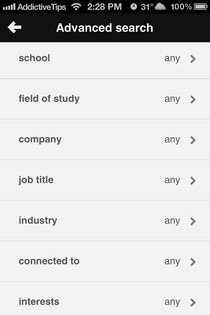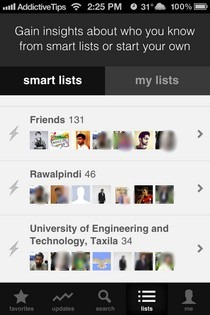 88. Blurtopia (Create polls and discussion forums on any subject to get responses from your friends and others)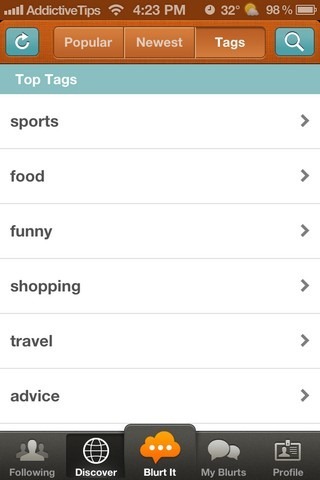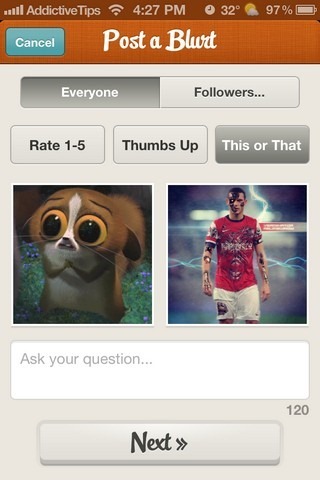 89. Remote Shot (Remotely access another iPhone or Android device's camera to shoot photos with it)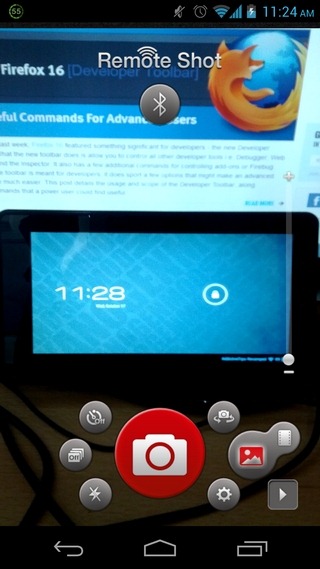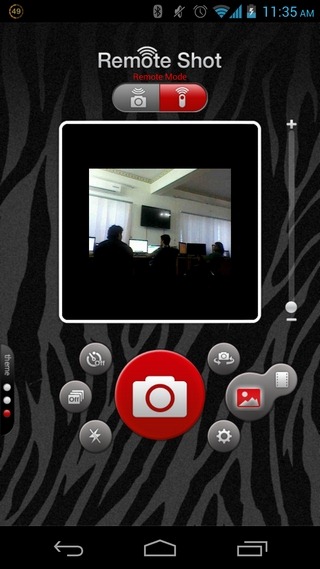 90. Kidfolio (Get parenting advice, share baby photos and interact with other parents in this social network)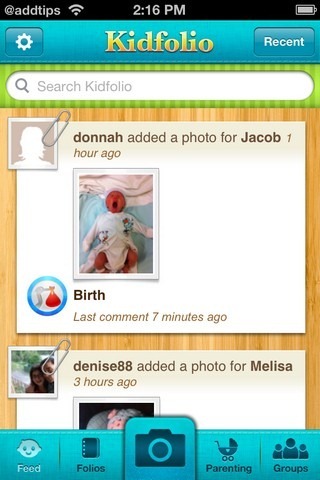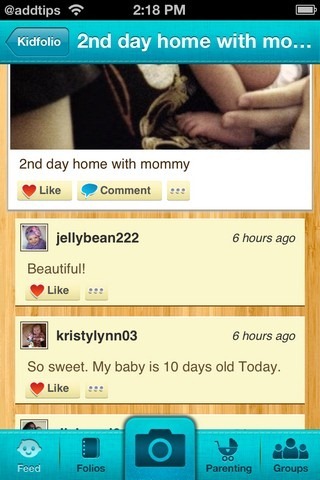 91. Tumblr Photoset (An app that focuses on sharing of photosets to Tumblr)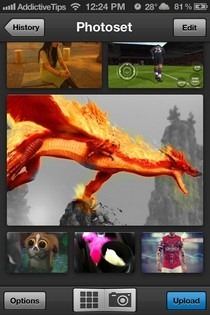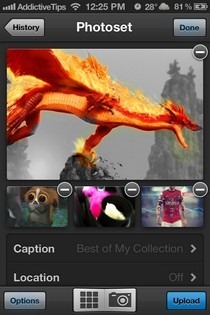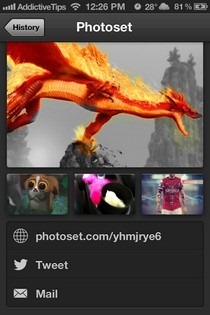 92. Via.Me (A variety of stickers, photo filters and tagging options are available in this photo styling and sharing app)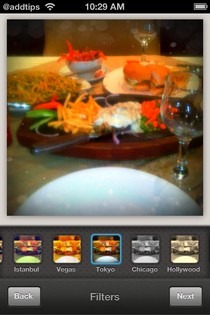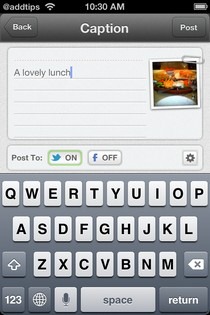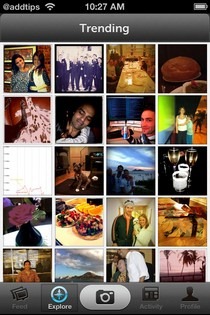 93. Facebook Poke (Like Snapchat for Facebook; lets you share self-destructing messages, photos and videos with Facebook friends)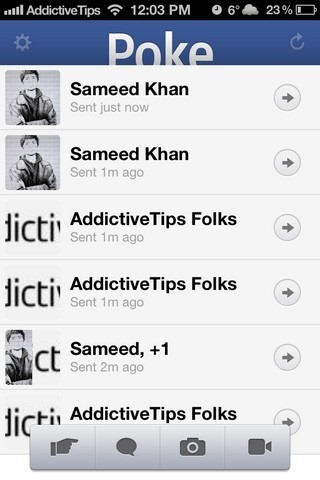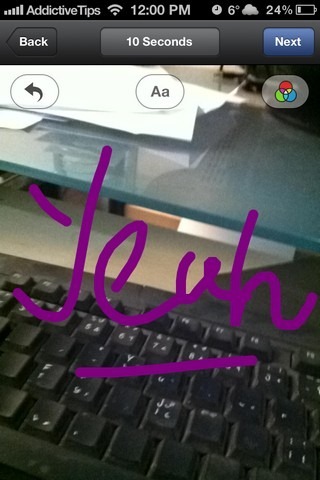 94. FixYa (Video tutorials to help you fix gadgets, cars, household items and other stuff)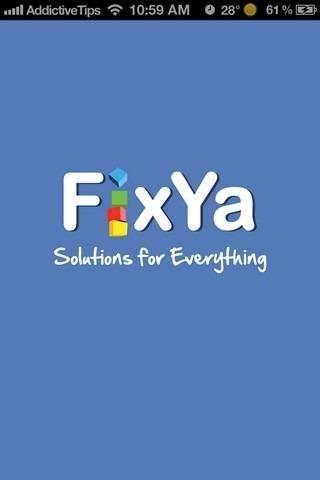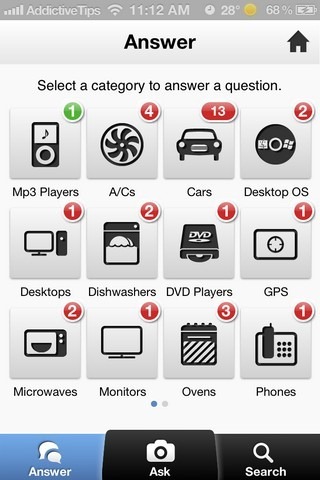 95. PhotoWithMe (Let users create their own augmented reality stickers to be superimposed over the scene in the camera's viewfinder)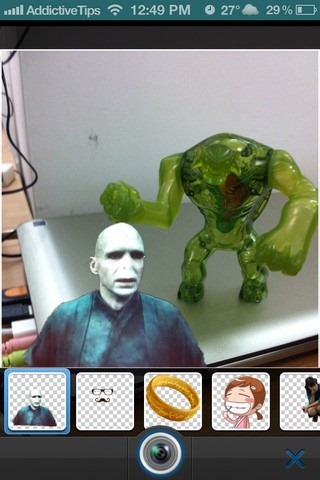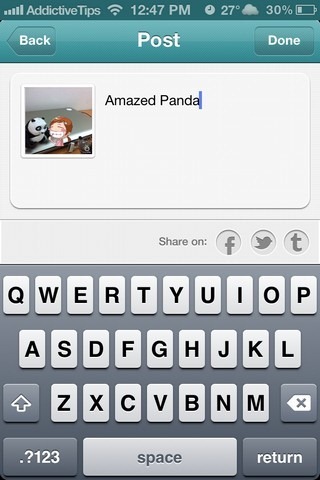 96. Boca Video (Add commentary to photos and create beautiful slide shows; perfect for short tutorials and presentations)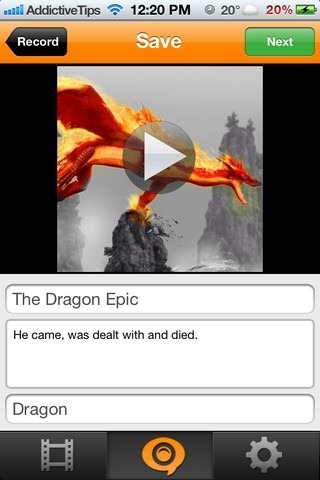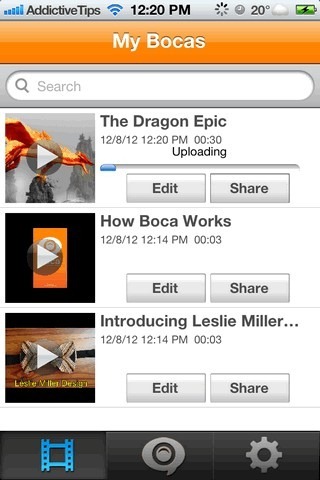 97. beamr (Share a batch of photos in the form of a magazine. Preserves the original resolution of each photo in the batch and presents them all in a beautiful viewer on the web.)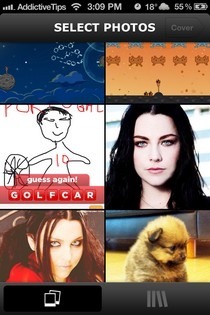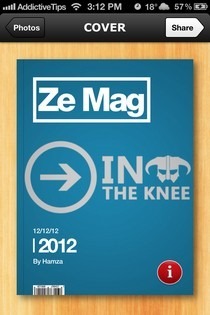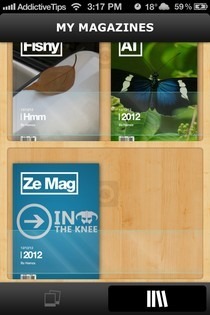 98. Stereomood (Mood-based music discovery and streaming)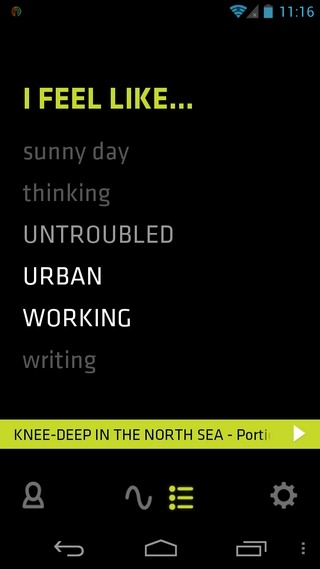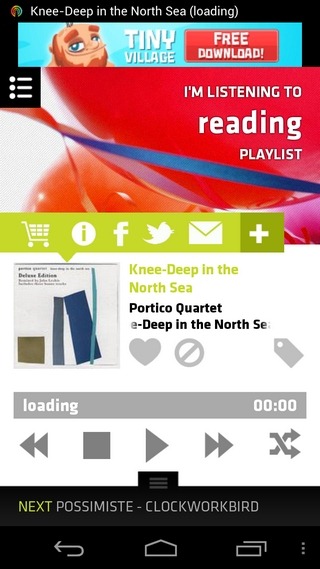 99. Yahoo! Mail (Official Yahoo! Mail client with universal search, infinite scrolling and attachment previews)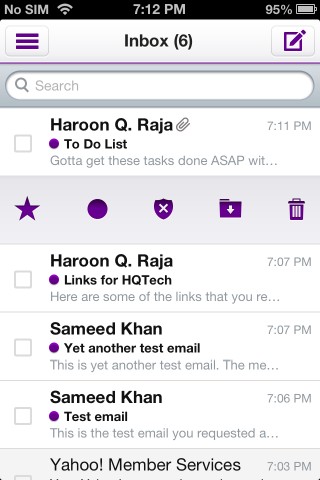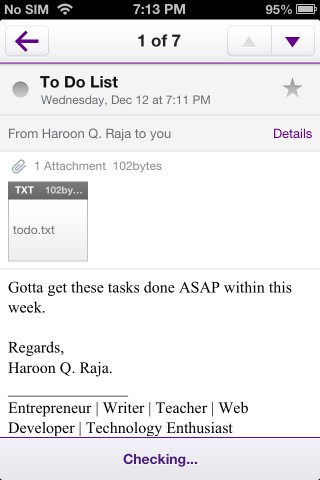 100. HERE Maps (Nokia's official map client with voice directions, route planning and multiple map layers)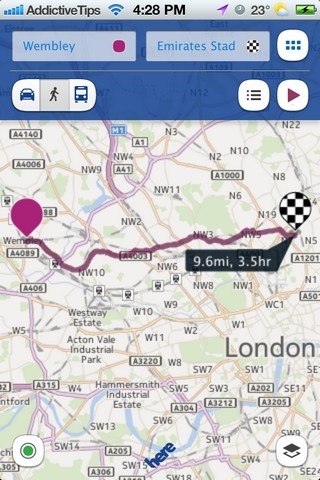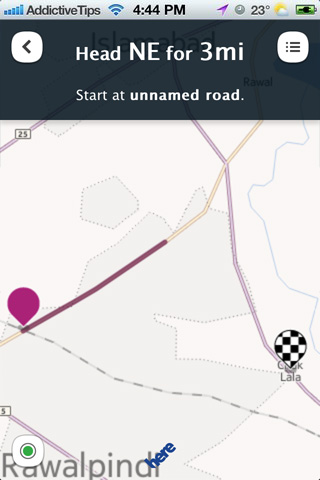 So, that ends our list of the 100 best apps of the year 2012. This list consists solely of the free apps we have covered during the course of the year, which is why you won't find a few very big names in the list. If you think we missed something apart from these, do let us know in the comments section below.
You might also want to check out our other end-of-year compilations:
35 Best Windows 8 Store Of 2012
40 Best Windows Phone Apps Of 2012