We are reader supported and may earn a commission when you buy through links on our site.
Learn more
Best VPN for Austria in 2021
Austria enjoys a high level of Internet freedom, but the situation isn't perfect. However, you can use a VPN to shore up these deficiences, allowing you to access geoblocked websites and hide your activity online from corporate and government snooping. We review the best VPN providers with a proven track record of securing Austrians' digital rights below.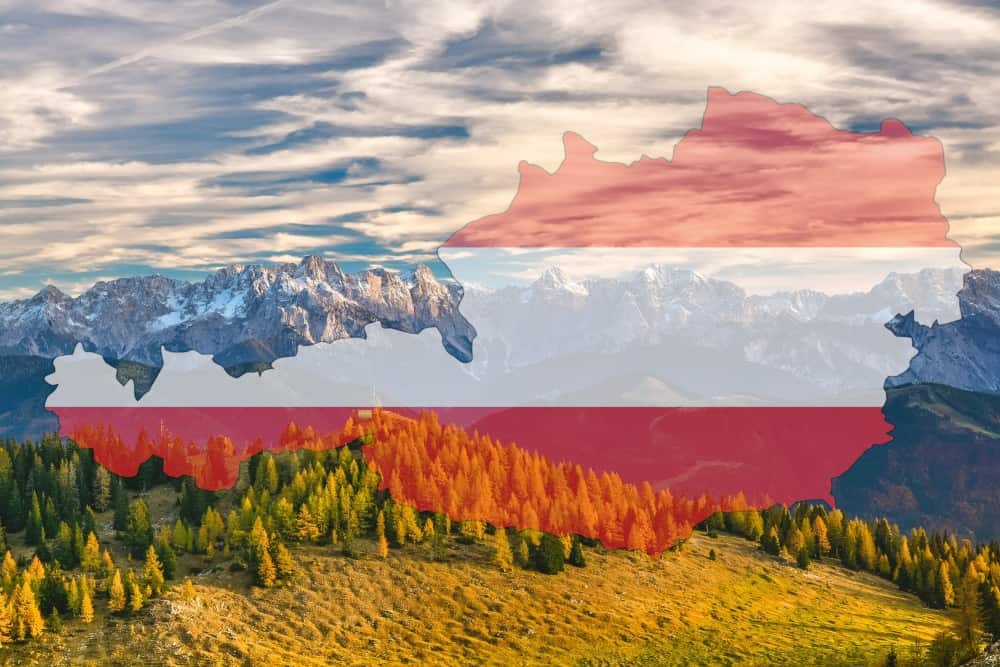 Internet access is practically everywhere in Austria. You can easily connect in hotels and cafes, bars and restaurants, or enjoy your own Wi-Fi network from the comfort of home. Staying safe while using the internet is always a concern, however. Even if you keep your browser secured and avoid going on the dark web, there are still a number of threats you can run into on a daily basis, not to mention limitations imposed by international content and censorship laws.
One of the most effective ways of staying safe online is to use a virtual private network each time you connect. VPNs are fast, secure, and incredibly easy to use. With the right one you can connect in Austria and unblock an impressive amount of worldwide content, or simply use it to keep your identity and your activities safe from prying eyes. Our guide below covers everything you need to know about finding the best VPN for Austria, giving you a head start on researching, installing, and using one on any device.
30-days money back guarantee
How to find a great VPN
Out of the hundreds of VPNs on the market today, how on Earth are you supposed to figure out which ones are worth your time? It's not easy to choose the top providers out there, especially when you're looking to fulfill a specific need such as using a VPN in Austria.
We've simplified the process by narrowing the research criteria to the five most important features. We used these to rank our VPN selections in the section below, all of which are guaranteed to provide you with fast, secure, and safe internet connections from Austria.
Does the VPN need servers in Austria?
The good thing about VPNs is that they work in pretty much the same way for users around the world. You can be located in France, the UK, or Canada and connect to servers in Asia or Australia in the same way you log in to servers in your home country. The same holds true for finding the best VPN for Austria. You don't necessarily need servers located inside the country to use a VPN. You're free to sign on and connect to any node you like.
Best VPNs for secure spoofing in Austria
We've done all of the research and found the top VPNs you can use to connect to a secure and private internet in Austria. Use them for unblocking censored content, watching videos from around the world, or keeping your identity secure from surveillance and cyber attacks.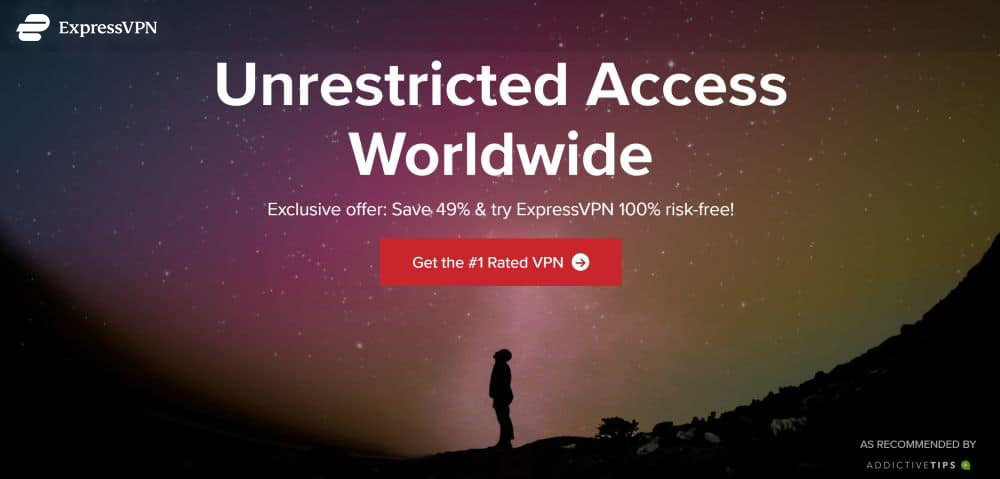 ExpressVPN is one of the fastest VPNs around, a factor that also makes it one of the favorites amongst online privacy fanatics. The service is extremely easy to use, as well. Anyone can sign up and log in with just a few clicks, no matter how experienced they are with computers, or which device they use (PC, Mac, iPhone, Android, etc.). All it takes to enjoy a fast and safe connection to the internet is to download a single intuitive app, ExpressVPN will take care of everything else automatically.
ExpressVPN offers a wide range of privacy features so you can safely enjoy your online experiences. Data is always secured with tough military-grade 256-bit AES encryption and backed by a strict zero-logging policy on all traffic, DNS requests, and IP addresses. Information stays protected by an automatic kill switch and DNS leak prevention features, as well. All of these work together alongside ExpressVPN's huge network of over 3,000 servers in 94 different countries to give you a fast and secure connection anywhere in the world.
Read our full ExpressVPN review.
Pros
Unblocking Netflix USA, iPlayer, Amazon Prime
Reliable and fast connections
Supports ALL devices
No logs for personal data
24/7 Live Chat.
Cons
Expensive month-to-month plan.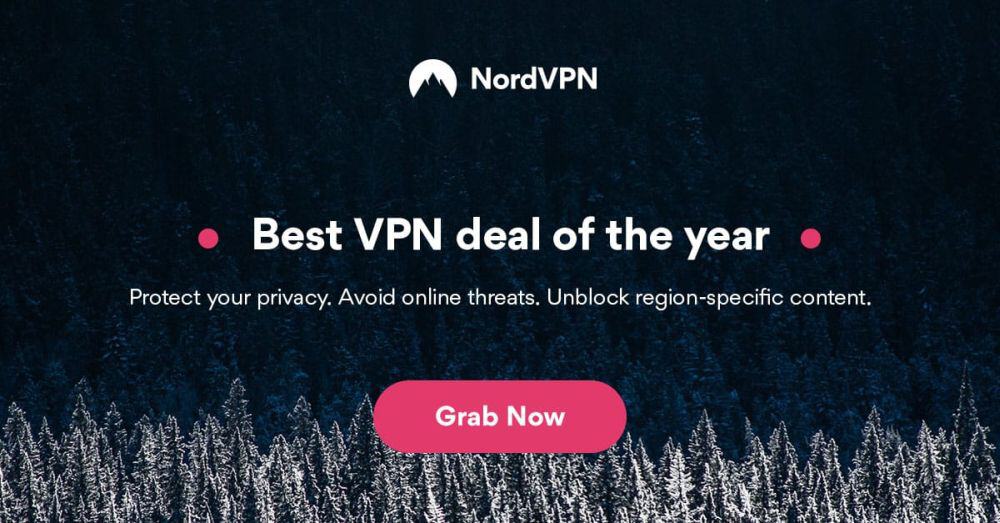 NordVPN is a an extremely popular VPN company that runs a fast and impressively large network of servers. Joining NordVPN gets you instant and unlimited access to over 5,500 servers in 58 countries, all available without a single limitation, including bandwidth. This massive amount of variety delivers great speeds no matter where you connect from, ensuring you always have a fast connection at your disposal. It also allows NordVPN to offer unique features like double encryption, protection from DDoS attacks, and onion routing over VPN for added privacy.
NordVPN's software package comes with everything you need to stay safe online. This includes 256-bit AES encryption, DNS leak protection, an automatic kill switch, and a zero-logging policy that covers time stamps, DNS requests, IP addresses, and traffic. It's extremely easy to set up and use on all of your devices, too, as the VPN supports PC, Mac, Linux, iOS, Android, and other platforms, as well. When you need fast and reliable online protection along with unparalleled unblocking features, go with NordVPN.
Read our full NordVPN review.
Pros
SPECIAL OFFER: 2-yr plan (68% off - link below)
Mind-boggling number of servers
Torrenting/P2P explicitly allowed
Retains no metadata of your browsing
30-day money back guarantee.
Cons
Very little
Apps can sometime be slow to connect.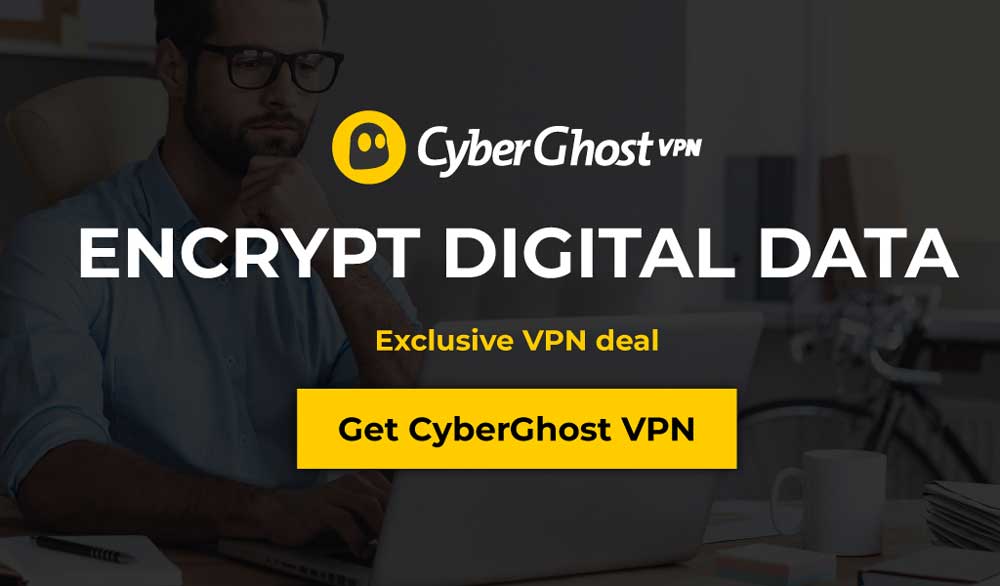 CyberGhost delivers one of the best VPN experiences on the web, one that's enjoyed by countless customers from across the globe. It's fast, easy to use, and extremely secure. It also runs on nearly every device imaginable, from iPhones and iPads to Android devices, PCs and Macs. As soon as you sign up you'll be able to access CyberGhost's super large network of over 5,500 servers in 80 countries, all with unlimited data and no restrictions on download speeds. There's no easier way to unblock sites or to enhance your privacy online.
CyberGhost's privacy features keep users safe with strong 256-bit AES encryption on all data, a zero-logging policy on traffic, time stamps, and IP addresses, and both DNS leak protection and an automatic kill switch. These features hide your identity whenever you go online, allowing you to connect with fully encrypted data and an anonymous IP address no matter where you live, work, or travel.
Read our full CyberGhost review.
Pros
Unblocks US Netflix in App
Peer-to-peer (P2P) torrenting allowed
7 simultaneous connections
Strict no logging
24h support.
Cons
Doesn't unblock all streaming services.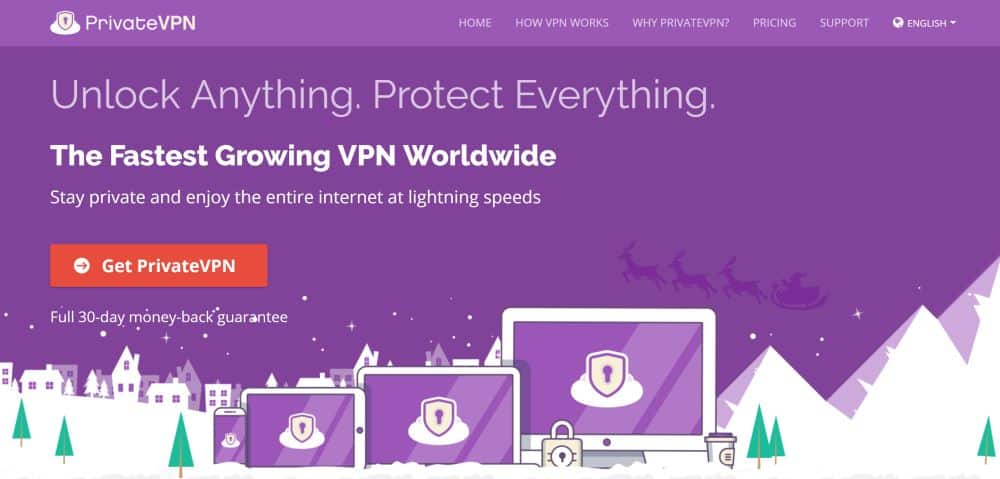 PrivateVPN is a fast, safe, and strong VPN that helps everyone stay secure anywhere in the world, regardless of which devices they use or what content they're trying to access online. With PrivateVPN running in the background, you can surf and stream with complete anonymity and privacy. Use it on PC, iOS, Android, Mac, and plenty of other platforms as well, all thanks to the company's lightweight and easy to use software. PrivateVPN lets you sign on and connect to the fastest server with just a single click. You never have to worry about your online safety again.
PrivateVPN operates a small but reliable network of about 150 servers in 60+ countries. Data is locked down and secured with strong 256-bit AES encryption to keep your connection safe, and an automatic kill switch and DNS leak protection along with a zero logging policy on all traffic ensure your privacy is never at risk. PrivateVPN is the perfect solution for watching Netflix abroad, getting new IP addresses from around the world, or just keeping your daily surfing habits safe from prying eyes.
Read our full PrivateVPN review.
PureVPN gives users more than just a fast and reliable VPN service. The company offers a complete suite of online protections at no additional cost or effort, all you have to do is click and stay safe. PureVPN's software hides your identity and keeps you secure from a range of cyber threats just like any VPN, but it also gives you instant access to anti-virus protection, malware shields, app blocking features, and website filters. No need to download extra software, just fire up PureVPN and you're ready to go.
PureVPN provides great privacy features on top of its added extras. It begins with a zero-logging policy on traffic and continues with an automatic kill switch, military-grade 256-bit AES encryption on all data, and DNS leak protection. These features work together to keep your data secure no matter what. And with PureVPN's self-owned network of well over 2,000+ servers in 140+ countries, you're guaranteed a fast connection and anonymous IP address at all times, as well.
Read our full PureVPN review.
How to set up your VPN in Austria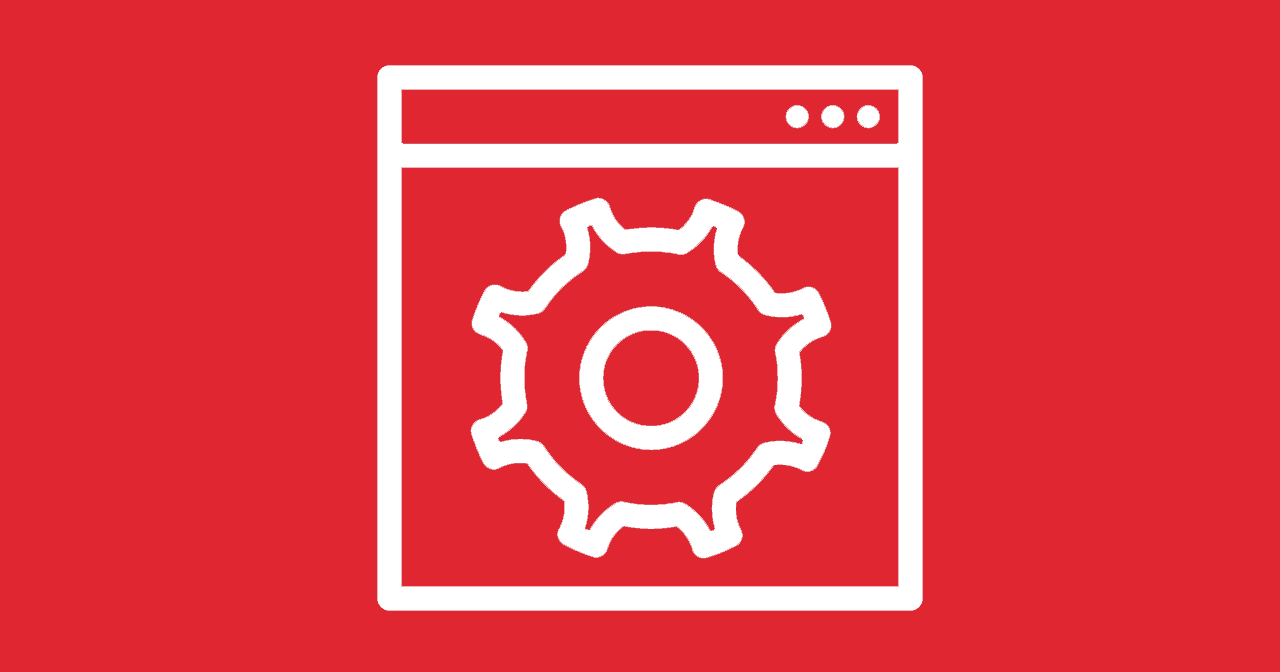 Finding the best VPN is the hard part. Once you've joined the right service, all you have to do is set things up and enjoy a private connection to the web. Follow the steps below and you'll be up and running in no time.
Step 1 – Download the VPN and connect
VPN apps are designed to be as easy to use as possible. Downloading and installing the software is just like adding any other app to your device. The specific details will be different depending on which platform you use, but the basic methods will remain the same.
In your PC web browser, sign into your VPN account.
Look for a downloads section in your account pages.
Select the app for your device and download it. You may be redirected to a mobile marketplace to install apps for iOS or Android.
Install the app on your device and launch it.
Log into your VPN software using your login credentials. Some services may assign you a unique access code, but most simply need your account name and password.
After signing in, your VPN app should automatically connect to the fastest server available. If it doesn't, go to the server browser and manually choose a server to connect to.
Minimize the VPN app or simply let it run in the background. It will now keep you safe and secure while you browse the internet.
Step 2 – Verify your IP address
Now that you have your VPN installed, it's a good idea to quickly verify that everything is working. It's not always easy to see the protections offered by a VPN service are functioning like they should, after all. This quick IP address test will ensure you really are hiding behind a cloak of invisibility.
Open your VPN software and connect to a server anywhere in the world. Remember which region it's in.
Launch a web browser on the same device and go to ipleak.net
Wait for the page to load. It will automatically run an IP address lookup.
Look at the box at the top of the page beneath "Your IP addresses".
Does the box show the country you connected to, not the country you're in? If so, your VPN is ready to go.
If you didn't see the country you were supposed to, you may need to check with your VPN provider to resolve an IP leak errors.
Step 3 – Enjoy the world wide web
Now that you've connected to a safe server and are online with full encryption and identity protection, you're free to do just about anything you like on the internet. VPNs are incredible multi-purpose tools that return basic freedoms to users around the world, all while adding privacy back to your daily activities.
What can you do with a VPN while in Austria? Most people simply let the VPN keep their data encrypted and safe to prevent cyber attacks or online surveillance efforts, all of which are a very real threat no matter where you live in the world. VPNs also help fight against fake hotspots (man in the middle attacks), allowing you to utilize public Wi-Fi without fear of losing your data.
VPNs also add new features to your daily activities. Have you ever wanted to watch American Netflix abroad? With the right VPN you can unblock foreign movie content with just a few clicks. It really is that easy! VPNs also help fight censorship and reduce the negative effects of poor net neutrality laws, such as internet fast lanes. The best part is you don't even have to lift a finger to get all of these benefits. Just follow the recommendations above to choose a VPN, go through the setup steps, and enjoy.
Tips to speed up your VPN
Connecting with a VPN can sometimes result in slightly slower internet speeds. A lot of this has to do with encryption overhead, but it also relates to the physical distance between your device and the server in question. If you need to regain some lost internet speed on your VPN, try the tips below.
Change VPN servers – Server location is the number one cause of slow VPN speed. Lag is almost inevitable with some connections, so if your downloads start to falter, try changing to a different server location for a quick speed boost.
Switch ports – VPNs use defined ports to connect to the internet, just like all internet traffic. Some ISPs throttle the most common VPN ports in an attempt to prevent open access. To get around this, all you have to do is check your VPN software's options and look for a setting that lets you change ports.
Use a wired connection – Wi-Fi isn't the most reliable way to connect to the internet, largely due to crowded wireless channels. If your connection is sluggish or keeps dropping out, try switching to a wired connection, if at all possible.
Wait a while – Waiting it out is often the best way to fix a slow connection. Server congestion happens when a high number of people try to connect at once. By doing something else for a little while, you can often resume your activities with an increase in speed.
Conclusion
Finding the best VPN to use in Austria wasn't so difficult, was it? All it takes is a little time and research, followed by a couple of minutes of setup. Once you have your VPN installed you're free to connect and use it as much as you want. All of the services above come with free, unlimited data and no restrictions on which servers you can use or how fast you can download. That means you can stream HD movies, grab large media files from the web, do some online shopping, and check all of your social media accounts in complete privacy.
What are you most excited about doing with your new Austrian VPN? Share your thoughts in the comments section below.