We are reader supported and may earn a commission when you buy through links on our site.
Learn more
Best VPNs for P2P File Sharing with Unrestricted Access
If you're going to be doing P2P file sharing, stay anonymous or risk prosecution by zealous copyright authorities. This is an unfortunate truth even if your activity stays within the bounds of the laws of your country, which is why we're going to show you the best VPN for P2P file sharing in today's guide.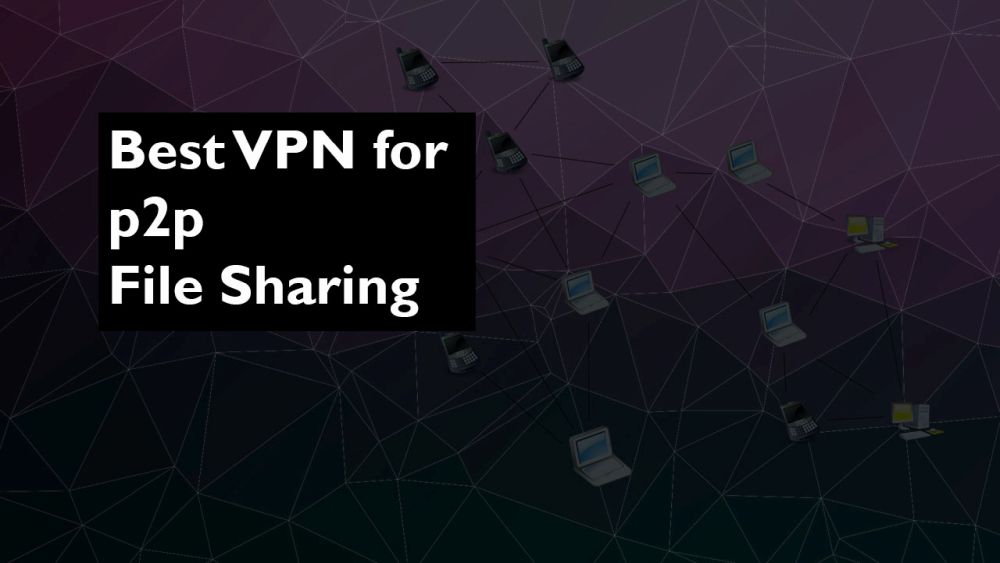 P2P file sharing networks had a rough start in the public eye. Services such as Napster, Gnutella, and eMule established themselves in the late '90s and early 2000s and quickly gained a reputation for being havens for movie and music pirates. Copyright infringement lawsuits eventually shut down Napster, which stamped a permanent mark of shame on the P2P scene.
Despite the initial negative publicity, P2P file sharing going strong to this day. The network setup is an incredible way to share large files and is utilized by businesses for internal data swapping as well as the general public. With the popularization of BitTorrent, the P2P network cemented itself as a staple of online activity. In fact, estimates suggest P2P traffic could account for 43% of all internet traffic, with BitTorrent alone taking up 3%.
Safeguard your privacy when downloading with these P2P-friendly VPNs:
NordVPN – Best P2P VPN – NordVPN has long been the best choice for filesharing, thanks to their specially optimized P2P servers. Impenetrable encryption, great logging, stable speeds.
Surfshark – An affordable VPN with no discriminatory practices against P2P traffic. Next-gen encryption.
ExpressVPN – Another extremely popular choice for torrenting large files thanks to its super-fast network.
IPVanish – The classic choice for streamers and P2P enthusiasts, with great performance and logging policies.
VyprVPN – Best used to break through harsh government censorship thanks to its Chameleon protocol.
It's extremely easy to use a P2P file sharing network. Unfortunately, that ease of use can also make it an unsafe place. With a little preparation, you can stay private and secure while using torrents and P2P programs, all thanks to the encryption and anonymizing power of virtual private networks.
30-days money back guarantee
What is BitTorrent and P2P File Sharing?
The traditional network setup works by leveraging a simple client-server relationship. Your computer (the client) requests something from another computer (the server) and the server sends that file directly. Multiple clients can connect to a single server and the server will distribute the file as requested, but the only way to get the content is to download it directly from the host.
A peer-to-peer network, often abbreviated as P2P, is a collection of individual devices that function as a whole. Instead of one device downloading directly from another, P2P networks distribute the load across multiple nodes. If you request a file, for example, you don't receive it from a centralized server, you get pieces of it from multiple peers. You also share pieces of the same file with other users who are downloading the content, balancing the load equally across the entire network. All that's required is a centralized hub to coordinate the activity and you've got a P2P network.
BitTorrent is the ultimate in peer-to-peer sharing. When you download a torrent file you're actually downloading a map that points to a location where a file is being hosted. Run the torrent in a compatible client and you connect to dozens or hundreds of other users, each of whom is hosting and sharing the same file. You download little pieces of the file from different sources, and you also upload your own pieces for other users to download. There doesn't have to be a centralized server hosting the file everyone is downloading, just a network of peers sharing pieces of the file. This makes torrents a surprisingly fast and effective method for distributing large files such as movies.
Peer to peer networks have a number of advantages over traditional client-server setups. Lower costs and higher speeds are two of the more obvious ones. With P2P, files can also remain online without having to maintain a single host. As long as there are enough peers sharing the content, anyone can download it.
RELATED READING: Best FREE VPNs for Torrenting to Hide Your IP Address
Are P2P Networks Dangerous?
P2P networks have a rough reputation for being shady places. The nature of file sharing on these networks lends itself towards illegal content. Since there's no centralized entity to watch over and censor what's available, users can share anything they like, including files infected with viruses and malware. Even if you stick to torrents and legal content, there's still a risk of stumbling into something suspicious.
Below are some of the main dangers of using P2P networks.
Malware and viruses – The number one cause for concern when using P2P networks are viruses. Connecting to a group of strangers' computers and downloading files from them is a recipe for spreading malware. Many virus authors even use P2P networks to launch infections. If you're downloading questionable content using any P2P method, you should always have a virus scanner active.
Copyright infringement – P2P networks are a haven for software, music, and movie pirates. Downloading these files sits in a legally gray area for the time being, though depending on what you download and where you're located this could change. If there's even a small question about the legality of a file, you should use caution. Copyright infringement can have both legal and financial implications for users.
Sharing personal content – You would be surprised how easy it is to accidentally share personal files on a P2P network, such as dragging private notes into shared folders or distributing personal photographs. Even if you catch it quickly, dozens or hundreds of users may have downloaded the data. Your information is suddenly out in the world, and there's no way to secure it once again.
Government monitoring – P2P networks are made up of countless individuals, each participating in the same upload/download activities. Some of the computers in that network could be controlled by a government agency intent on using file sharing to monitor other users. This isn't so much of a problem when it comes to legal content, but if you're downloading pirated movies or music albums, you could be at serious risk.
Protect Yourself on P2P — Use a VPN
File sharing through P2P networks can be extremely convenient. Not only is there a wide variety of content available, but accessing it is as easy as launching a client and entering a search query. The speeds are also notoriously fast, which makes P2P the perfect method for sharing large files.
You can't overlook the dangers of using P2P, however. Even if you stick to reputable resources and download legitimate content, there's a chance you'll encounter malware or stumble into a surveillance trap. The best way to protect yourself in these situations is to use a virtual private network.
VPNs add privacy and anonymity to all of your online activities, not just P2P networks. Normally every piece of data you send is coupled with your IP address, identifying numbers assigned by your local service provider that can be used to track your location. With a VPN active, however, you'll receive a different IP that has no connection to yourself or where you live. This makes you anonymous on P2P networks without interfering with your uploads or downloads.
Encryption is another benefit offered by VPNs. Instead of sending raw data through P2P networks and the internet, a VPN encrypts every packet of information, scrambling it so it's unreadable to prying eyes. The only entities that can decrypt the data is your computer and the virtual private network provider. Your P2P activity may be a little slower with a VPN in place, but otherwise you won't notice any differences.
How We Tested: Criteria
When you need to access P2P networks, privacy is of extreme importance. VPNs offer a massive number of features that cater to a variety of needs. Some focus on speed and ease of use, some keep encryption as their top priority, and others place location variability in the spotlight. It's easy to get lost in the swarm of details when researching a good VPN, which is why we've done the hard part for you. Below are the most important criteria you should focus on when looking for a reliable VPN for file sharing.
Blocked file types – Before you sign on with a VPN, make sure they allow P2P and torrent traffic. Some providers block these types of connections, making it impossible to share files. All of our featured VPNs below allow both forms of traffic for complete file sharing freedom.
Bandwidth restrictions – Less than reputable VPNs often restrict the amount of bandwidth each user can consume during a given time. If you're using a P2P network, you're likely downloading large files on a daily basis, meaning you'll consume that allocation in no time.
Logging – VPN privacy hinges on the company's logging policy. Logs come in a variety of forms, everything from detailed traffic reports to simple bandwidth numbers. If a VPN keeps logs, they can track your activity. Worse still, if a government agency forces the company to share those logs, your information will be in their hands. The best solution is to have a strict zero-logging policy. If no logs exist, no data can change hands, plain and simple.
Jurisdiction – Closely tied with the logging policy, where a VPN is registered as a company is extremely important for your privacy. Some countries require traffic logs to be kept even if it's the VPN's policy to do otherwise. The local government can then seize those logs and share them with other governments, destroying any privacy you thought you had. The best VPNs are located in countries with user-friendly policies regarding logs and information sharing. This is extremely important for accessing P2P networks.
Speed – VPNs come at the cost of a little bit of speed. The extra distance data travels to reach a VPN's servers coupled with encryption overhead means most users can expect a 10-20% drop in download speeds across the board. Good VPNs will work to offset this by configuring their hardware and software to deliver faster connections.
What's the Best VPN for P2P File Sharing
If the vast number of VPN services on the market is too much to process, start with the ones listed below. Each of the following VPNs has a great reputation with the privacy community, delivers reliable service with fast speeds, and allows all forms of P2P file sharing. One might meet your specific needs better than another, but you can't go wrong with any of the VPNs on the list.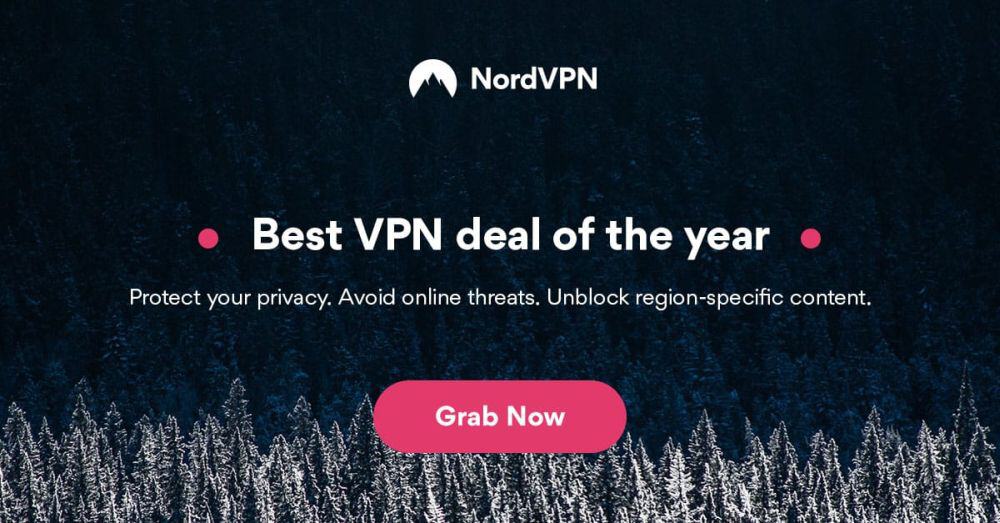 Privacy has always been one of NordVPN's strong points. The service uses an incredible double encryption process that wraps important data in 2048-bit SSL encryption. According to NordVPN, not even a supercomputer can break something that strong. The company also maintains one of the most all-encompassing zero-logging policies in the business. No traffic logs are kept, no bandwidth logs, IP addresses, or even time stamps. And because NordVPN is registered in Panama, they won't be compelled to share information with government agencies, creating an amazingly secure P2P experience for users.
Outside of its privacy features, NordVPN also delivers great speed and reliability. The service's network is constantly expanding, offering over 1,000 servers in 59 different countries, one of the largest on the market. Each one of these comes with unlimited bandwidth, no traffic or file type monitoring, and a kill switch features for Windows and Mac versions of its software, ensuring your real identity is never leaked.
Read our full NordVPN review.
Pros
Highly affordable plans
Over 5,400 servers in 61 countries
Allows up to 6 devices to be connected at once
Retains no metadata of your browsing
Live chat support is available.
Cons
Some servers can be slow and unreliable
Can't specify City or Province in App.

Surfshark hasn't been around enough to tout years of faithful service to the P2P community. But a single look at their feature set shows why they're now one of the most popular choices for torrenters around the world.
First the basics: Surfshark doesn't discriminate against certain types of traffic, puts no caps on bandwidth, and never throttles. Furthermore, no matter which of their 800+ servers in 50 countries you connect to, you get optimal performance when downloading–no specialty servers required. And for really nosy ISPs and government censors, Surfshark connections can all make use of their special Camouflage obfuscation method to completely hide your VPN traffic.
With 256-AES-GCM encryption and advanced tunneling protocols, there's no geoblock you can't overcome–and no way to view or throttle your connection. Finally, Surfshark rounds out their package with an independently verified no-logging policy.
Pros
Break through harsh censorship to securely access social media and foreign news sites
Torrent safely on any server, no guesswork required
Accepts cryptocurrency payments for enhanced anonymity
Absolutely no logging of connection data, IP addresses, bandwidth used, or traffic
Support staff manned by actual human beings 24/7.
Cons
Overall, not much to complain about
Power users may wish for more settings to fiddle with.
Read our full Surfshark review.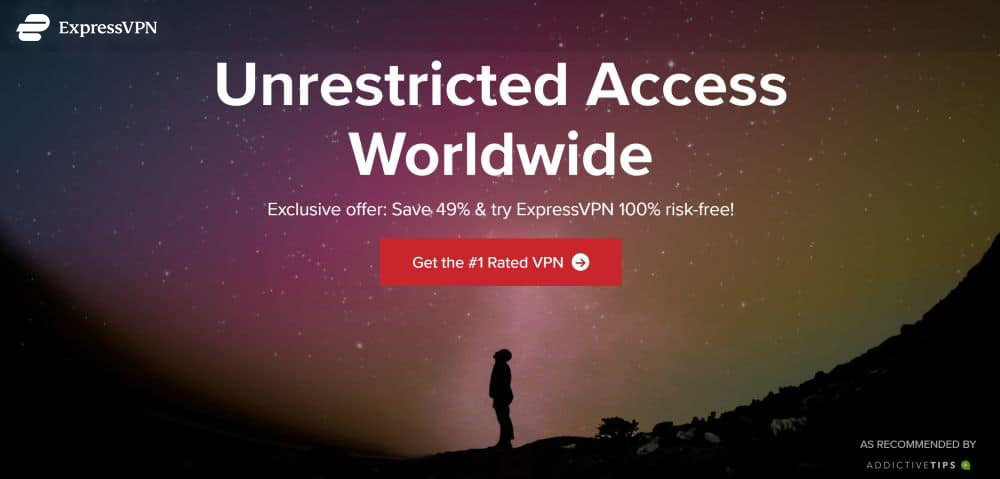 Speed is ExpressVPN's number one priority. The aptly named service operates a large network of over 145 servers in 94 different countries. Each one delivers consistently fast connections for users around the world. Speed tests throughout the ExpressVPN network show there's almost always a server available that can give you top download rates, which is especially important when using a P2P network. Best of all, if you're using a Window, Mac, or Android device, you can run a speed test from within ExpressVPN's software, making it easy to find a fast server.
Privacy is also important to ExpressVPN. The company doesn't keep traffic, IP, or DNS logs, which are three of the biggest weak points for leaking user data. They're based in the British Virgin Islands, a place that doesn't directly fight against user privacy, and they also offer unlimited bandwidth as well as completely unmonitored traffic. If grabbing torrents at top speeds is a priority, ExpressVPN is absolutely the way to go.
Read our full ExpressVPN review.
Pros
Unblocking Netflix USA, iPlayer, Amazon Prime
Super fast, reliable connection
Secure encryption & VPN protocols
Strict no-logs policy for personal information
24/7 Chat Support.
Cons
Max 3 connections simultaneously
Slightly pricier than competition.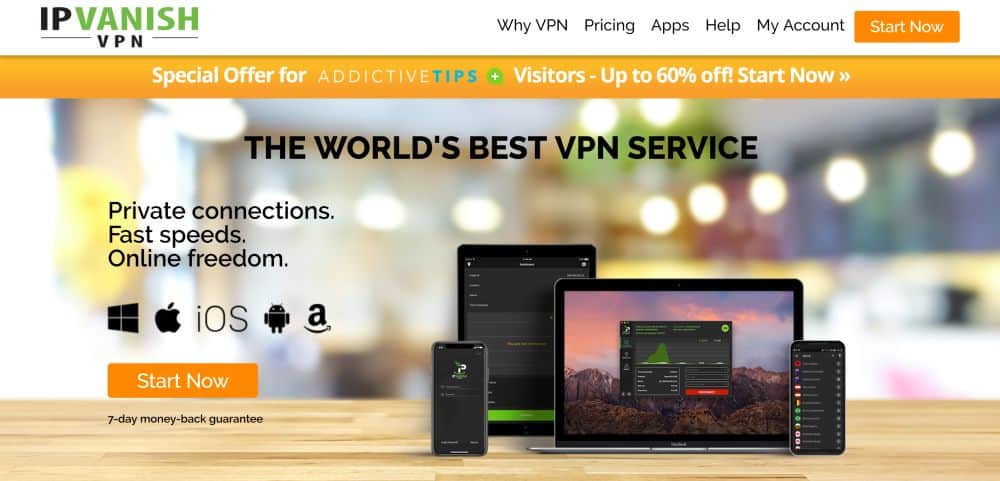 IPVanish was built to provide better security and greater online freedom. Bypassing internet censorship is one of the key components of this. IPVanish operates over 850 servers in 60 different countries, providing 40,000 IP addresses you can use to identify yourself over the internet. This makes it easier to circumvent blocked websites and gain access to content restricted by government or corporate firewalls. Can't get through to Netflix because your IP has been blocked? Having trouble accessing the web from China? IPVanish can help.
IPVanish nicely rounds out its large network and privacy features with unlimited bandwidth, no restrictions on P2P or torrent traffic, and no traffic logs. There's also strong DNS leak protection and a kill switch built into its main apps, which keeps your location and IP address hidden from P2P networks
Read our full IPVanish review.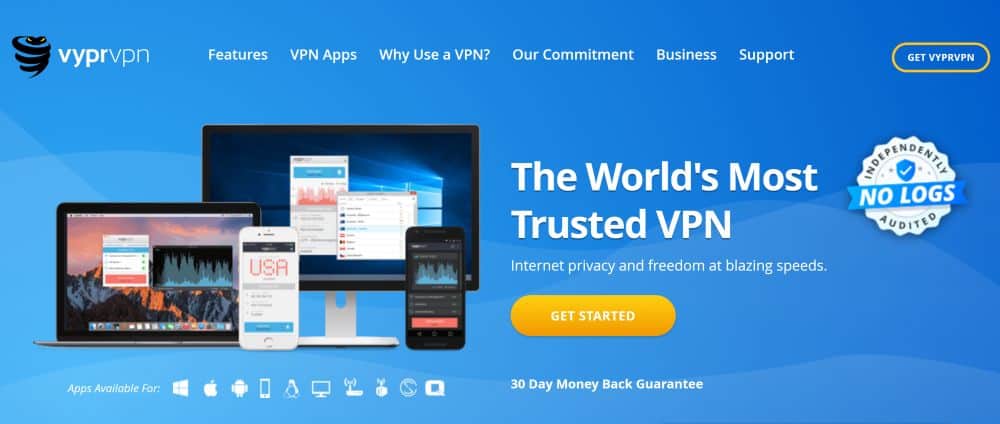 Another VPN that's focused on security, VyprVPN has a few features that makes it stand out as a unique virtual private network service. The biggest factor in this is that the company fully owns its entire network of servers, over 700 spread across 70 locations. Third parties never have access to the network, not even for maintenance or upgrades, as VyprVPN handles it all. And because the company is based in Switzerland and doesn't keep traffic or DNS logs, the entire service is an extremely safe environment for users and user data.
VyprVPN's Chameleon technology is another important feature worth noting. Chameleon works to prevent deep packet inspection, the method commonly used by governments and companies that censor or block user activity. With Chameleon in place you can break through Netflix blocks, bypass firewalls in place like China or Turkey, and keep your P2P network activity private throughout the world.
Read our full VyprVPN review.
Other Tips to Stay Safe on File Sharing Networks
P2P and torrent networks are best approached with a healthy amount of caution. Even if you only occasionally use them, you can't be too careful. A VPN is a great all-inclusive solution to most of the problems that plague file sharing services. They provide anonymity, they boost your privacy, and they help protect you against digital surveillance. But even the best VPNs can't protect you from some things. Read below for a few more tips on how to stay safe while using P2P networks.
Always use anti-virus software – Anyone who uses public P2P networks for an extended period of time will encounter a few viruses. It's important to note that VPNs do nothing to stop this from happening. You'll still need good anti-virus software installed, and you'll still need to be careful which files you download.
Keep your firewall active – Firewalls are another important tool for P2P use, as they help prevent unauthorized access through vulnerable ports. Again, VPNs won't act as a replacement for your firewall software. If you're using a public P2P network, make sure your firewall is turned on.
VPNs won't make you completely anonymous – A cursory check for your IP and activity won't reveal your location or identity if you have a VPN active. It also works as a mask in case third parties are scanning P2P networks for contributors. But even with a VPN, you aren't completely anonymous online, so don't act like it's impossible to locate you. If you're planning on doing anything unusual, especially something like accessing the deep web or dark web, you'll need to take extra precautions above and beyond a VPN.
Favor verified torrents – Depending on what you download, torrents can be a little safer than files shared through a standard P2P network. This largely boils down to user participation. Torrent trackers, sites that act as search engines for torrent files, have verified uploaders who have a reputation for releasing content that's free from viruses and malware. If you stick with these uploaders, you'll stay a lot safer.
RELATED READING: Short guide to VPN port forwarding, What it is, How to do it.
Be Wary of Free VPNs
Few things are more tempting than free VPN services. It seems like they're everywhere these days, from banner ads to browser extension marketplaces, app stores, and more. While no-cost VPNs seem to provide the speed, protection, and privacy you're looking for, the reality is many of them can be just as dangerous as using a P2P network without a VPN. And worst of all, a lot of free VPNs have bandwidth limitations, speed caps, and outright blocks on P2P and torrent traffic.
The fundamental problem with free VPNs is they still have to be treated like a business. There are servers to maintain, software engineers to pay, that sort of thing. To keep things up and running there has to be some form of income. If that isn't provided by the users, the VPN has to look elsewhere. This usually means injecting ads into user browsers or selling the information they promised to protect.
Privacy is a serious issue when it comes to P2P networks. In order to stay safe and keep your identity hidden, you need to take steps to anonymize your traffic and your location. Free VPNs can't guarantee this, but a good quality paid VPN can. It's a small investment to make, but absolutely worth it if you use peer-to-peer or torrent services on a regular basis.