We are reader supported and may earn a commission when you buy through links on our site.
Learn more
Best VPN for South Africa in 2021
Today's article presents the best VPNs for use in South Africa. We'll show you what makes a good VPN, why you need one in South Africa, plus how to use your VPN provider to boost your cybersecurity and restore access to the free and open Internet.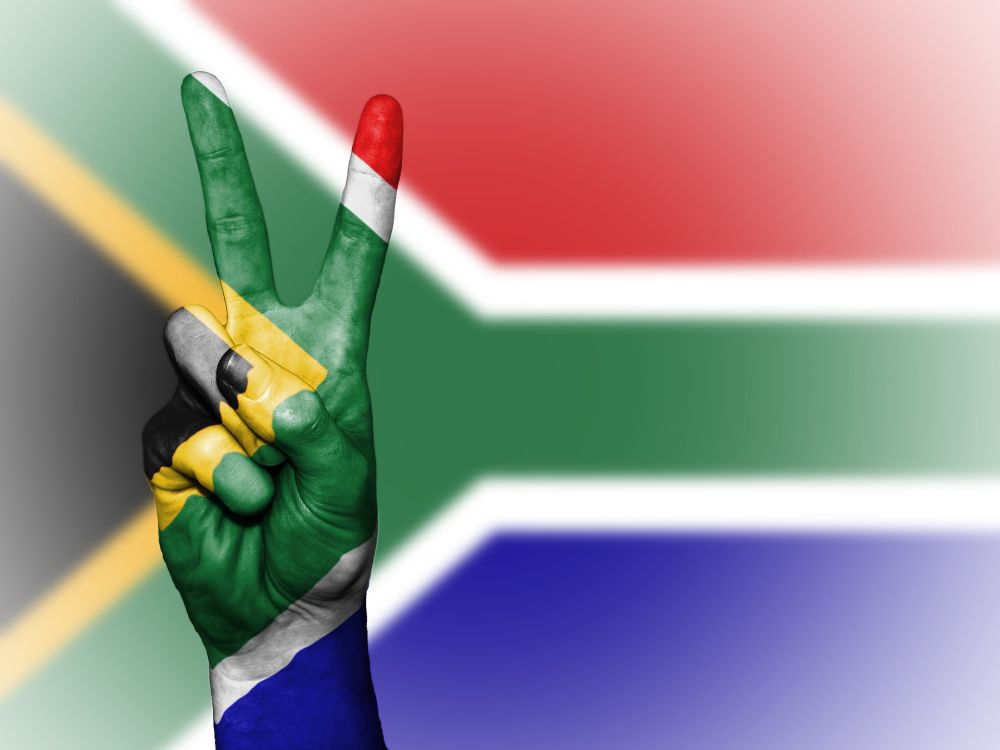 South Africa is one of the most technologically rich countries in Africa. Estimates suggest at least 60% of the entire continent's internet traffic originates here, largely due to the fact that over half the total population has reliable online access.
It behooves you to take control of your right to privacy online into your own hands; these are the best VPNs for securing your South African Internet connection:
NordVPN – Best VPN South Africa – NordVPN is the most fully featured VPN in the world. Stay safe on South African networks with this trusted provider's impressive network spanning every corner of the globe, tons of specialty servers, plus the cutting-edge NordLynx encryption.
Surfshark – An affordable VPN with progressive policies that allow for sharing your subscription with friends and family.
ExpressVPN – One of the fastest VPNs in the world, and an excellent choice for bandwidth-starved networks.
PureVPN – No stranger to combatting government censorship, this Hong Kong-based VPN can break through even China's Great Firewall.
IPVanish – A well-regarded choice in the torrenting community due to its balance of privacy and performance.
VyprVPN – Owns 100% of its network, offering total transparency over how your data is handled.
Even though digital freedoms are generally respected by the South African government, there are still a number of privacy concerns you'll want to keep in mind while in the country's borders. Read on for the best VPNs to use in South Africa, keeping you safe and secure no matter what.
30-days money back guarantee
Choosing the Best VPN
What makes one VPN better than the next? Speed is a strong factor, as are features like software availability, privacy policies, and much more. We used the following criteria to rank some of the most popular VPNs on the market to find the best one for South Africa.
Fast download speeds – VPNs are usually slower than an unencrypted internet connection. If you want fast downloads, you need a VPN that puts extra effort into speed.
Large server network – Need an IP address in the U.S.? How about the UK, Norway, Japan, or even Brazil? The larger a service's network, the more options are at your disposal.
Unlimited bandwidth – Some VPNs restrict how much bandwidth you can use per day or month, cutting off your connection the moment you cross that barrier.
Unmonitored web access – No traffic restrictions, no throttling, no limitations, no exceptions. Don't let your VPN be the bad guy.
Zero-logging policy – VPNs can log your activity just like an ISP, destroying your privacy in an instant. To ensure your data stays safe, the best VPNs have a zero-logging policy that promises sensitive data is never stored on their servers.
Top 6 VPNs for South Africa
We've taken a lot of different providers into consideration when conducting our market research, and found the best VPNs for South Africa to be: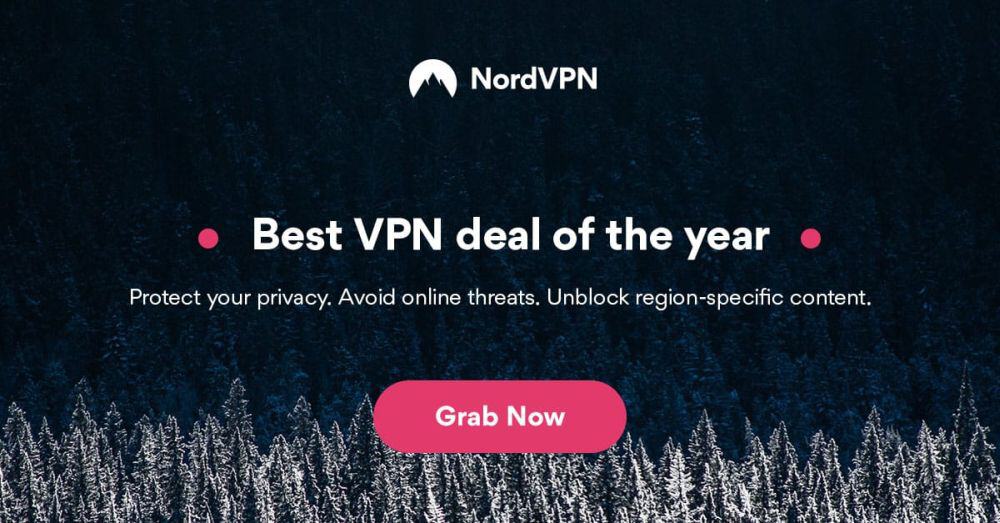 NordVPN's most boast-worthy feature is the size and utility of its immense server network. The list is constantly expanding, but at the time of writing NordVPN operates over 5,700 servers in 60+ countries, covering every continent except for Antarctica with a dozen locations in South Africa alone. This means NordVPN users enjoy an incredible amount of freedom when it comes to selecting non-local IP addresses, and when they connect they're much more likely to find a strong, lag-free server, as well.
On the privacy side of things, NordVPN delivers everything you need to stay safe: 256-bit AES encryption, DNS leak protection, an automatic kill switch, and an amazing zero-logging policy that covers time stamps, DNS requests, IP addresses, and traffic. NordVPN's large server network also means you get access to unique features other VPNs can't offer, including DDoS protection, onion over VPN routing, and even double encryption. Overall, NordVPN is considered the industry's most trusted name for good reason.
Read our full NordVPN review.
Pros
Very fast speeds make this a strong choice for 4K streaming
Extensive server park of over 5,400 different servers
Strong security features
No logs and encrypted connections for total privacy
Live Chat Support.
Cons
Some servers can have average d/l speeds
Apps can sometime be slow to connect.

Surfshark has established itself as one of the most pro-consumer VPNs on the market. It offers all the VPN essentials, such as 256-AES-GCM encryption, a huge network encompassing more than 3200 servers in 65 countries, a kill switch, and even IP/DNS/WebRTC leak protections.
However, it costs a fraction of what similarly specced providers ask in monthly fees. What's more, Surfshark pumps the value proposition to epic levels by allowing for unlimited simultaneous connections–a truly rare feature in this industry that lets you protect your entire family's devices (or split your subscription with a friend to save even more).
Additionally, it's tough on government overreach; featuring obfuscation and anti-censorship modes on every server, Surfshark counteracts Internet restrictions before you know they're there. And of course, this modern provider maintains an exemplary no-logging policy that ensure the South African government will never be able to requisition records of your activity.
Pros
Unblock 15 international Netflix libraries, including the US and Japan
Server selection is dead simple and quick
Wide app availability on desktop, mobile, consoles, smart TVs and more
Favorable BVI jurisdiction guarantees no logs kept
Support staff manned by actual human beings 24/7.
Cons
Speeds occasionally suffer a noticeable drop
Young VPN still has plenty of room to grow in terms of advanced functionality.
Read our full Surfshark review.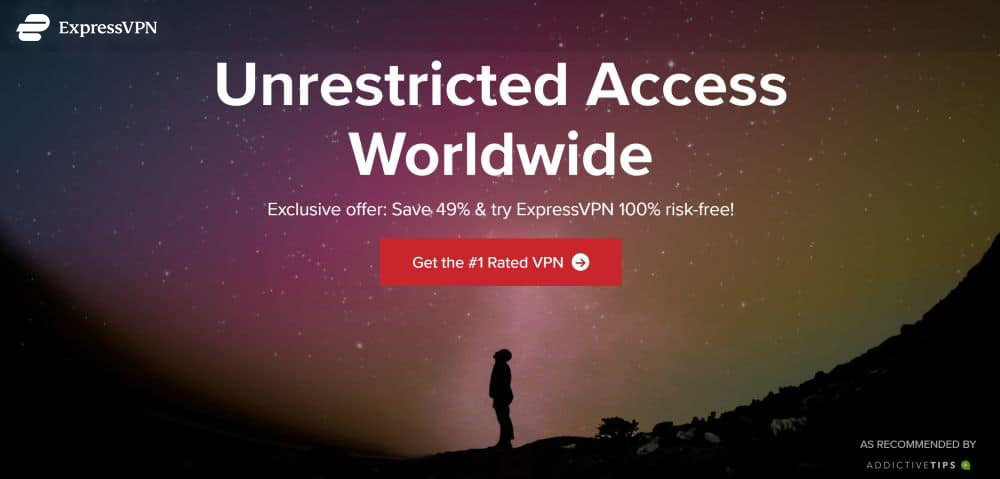 Need some serious speed with your VPN? ExpressVPN goes to great lengths to ensure you never encounter slowdown or lag, making it one of the fastest VPN services around. Express starts with a network of 3,000+ servers spread across 94 different countries, one of the widest distributions on the market. Each time you connect you'll automatically log on to the fastest server available. If that's not good enough, ExpressVPN offers built-in speed tests and a brilliant server browser that lets you search through their list of locations to choose a node that best suits your needs.
As for privacy, ExpressVPN secures your data with 256-bit AES encryption backed by a thorough zero-logging policy on traffic, DNS requests, and IP addresses. The company's custom software also comes with an automatic kill switch and DNS leak protection features, both of which keep your identity locked down no matter what.
Need a reliable connection in your neighborhood? ExpressVPN has several server locations in South Africa, letting you snag a local IP address and enjoy a faster, safer connection to the internet.
Read our full ExpressVPN review.
Pros
Unblocks US Netflix, BBC iPlayer and other streaming services
94 countries, 3,000+ servers
Very simple and easy to use
Strict no-logging policy
24/7 Chat Support.
Cons
Month-to-month plan has high cost.
PureVPN is more than just a VPN. The service provides an entire suite of security features that extend well beyond the normal range of online privacy protection, including anti-virus software, malware shields, app blocking, and even DNS level website filtering. All of these extras are built into PureVPN's main software, making it incredibly easy to sign on and stay safe no matter what dangers are lurking on the world wide web.
PureVPN's connection features are pretty strong, as well. The company offers 256-bit AES encryption on all data, automatic kill switch and DNS leak protection, and a great zero-logging policy on all traffic. You'll even have access to over 2,000 servers spread across 140+ different countries, with a dozen servers in Gauteng and Johannesburg alone.
Read our full PureVPN review.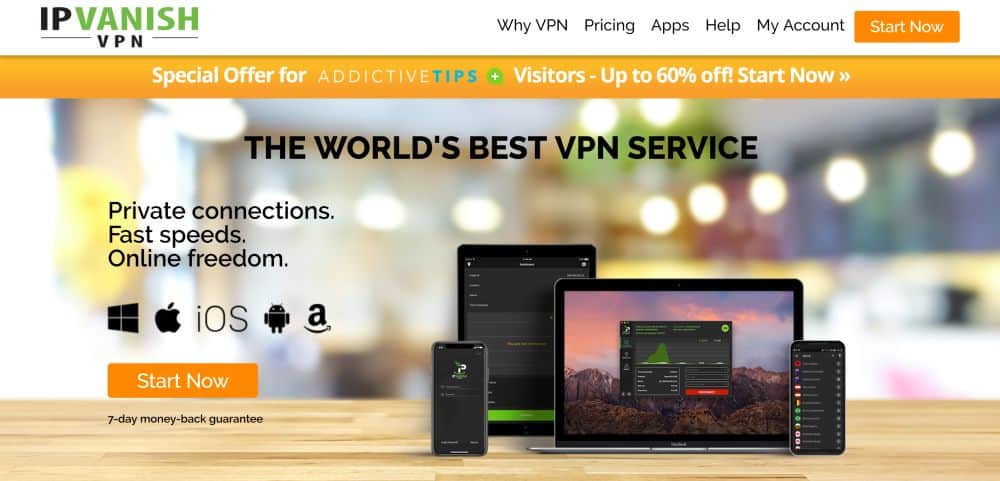 Can't decide which is better, a fast connection or anonymous internet access? IPVanish makes sure you don't have to choose. Logging into the IPVanish network means you're kept safe by 256-bit AES encryption, DNS leak protection, and an automatic kill switch, the perfect trio of security and online invisibility. Your data is also locked down by a zero-logging policy on traffic, a useful precaution that ensures user activity can never be tracked or traced.
As far as speed and connection variety goes, IPVanish is one of the best. The company's network has over 1,300 servers in 60 different countries, covering every major region of the world for incredible virtual location variety. And if you need a local IP address, IPVanish can hook you up. The company runs almost a dozen servers in Johannesburg alone, allowing you to grab a close, low latency connection every time you log in.
Read our full IPVanish review.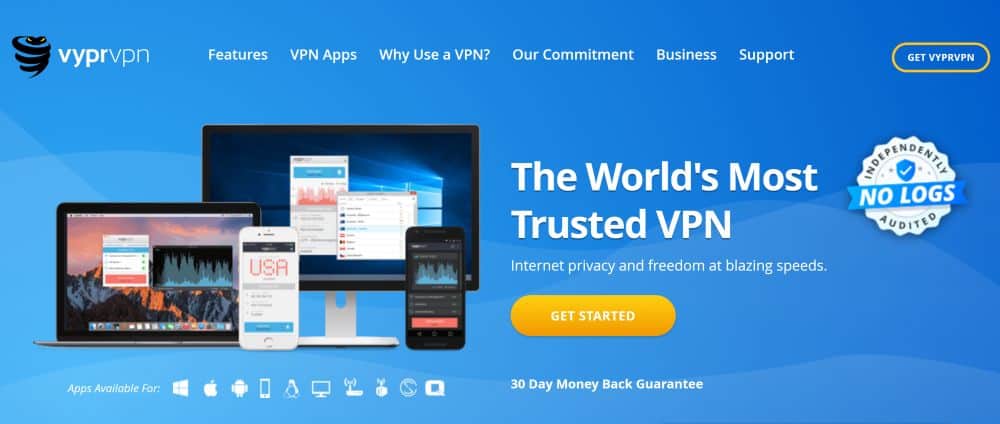 VyprVPN has some incredible features other VPNs simply can't touch. The most impressive of these is Chameleon, an exclusive protocol that wraps every packet of transmitted data in an extra layer of encryption, covering up the metadata to defeat deep packet inspections. In practice, this means you can break through tough censorship firewalls and keep your identity secure in even the most restrictive of areas, including China, Turkey, and Russia.
VyprVPN makes it easy to stay safe with strong ground-level privacy protection, as well. Sturdy 256-bit AES encryption, an automatic kill switch, DNS leak protection, and a zero-logging policy that covers traffic and DNS requests, all of which form an incredible bedrock of online security. To top it off, VyprVPN's server network is fast and easy to use, featuring over 700 servers in 70 different countries.
Read our full VyprVPN review.
Internet Issues in South Africa
South Africa has so far avoided any major censorship scandals within its borders. A large part of this is due to the country's general acceptance of free speech as it extends to the digital world.
Censored Political Content
Freedom of the press is one human rights issue South Africa has struggled with in recent years. Allowing journalists and other critics to have their say is generally seen as a positive for any society. In South Africa, however, reports have shown that the government quietly removes speech that openly goes against its policies and actions. To this end, speech is considered "partly free" within the country's borders, causing many to turn towards privacy and anonymizing tools like VPNs in order to stay safe.
Pornography in South Africa
South Africa has long had a policy against "explicitly sexual" content on its local internet. No one inside the country's borders is allowed to promote or host adult content of any kind. One sex blogger was even arrested in 2007 for breaking this regulation. A 2010 bill authored by the Justice Alliance of South Africa proposed taking the existing laws further to ban all forms of pornography from the country, not just content hosted within the borders. The bill didn't get full support, however, as it was seen as an over-reach of the government's power and would impose upon the free speech rights of the people.
Long Distance Connectivity
South Africa is bordered on three sides by ocean. Fish aren't well-known for their ability to transmit Wi-Fi signals, which makes South Africa something of a loner in the online world. Connecting to any other continent means crossing the entirety of Africa or jumping over the South Atlantic or Indian oceans. This can create serious lag issues if you're connecting to a VPN with servers located far from home, which is why a good service with representation in South Africa is your best bet for good speeds.
What Can VPNs Do?
Virtual private networks encrypt traffic leaving your devices, wrapping each packet of information in an unbreakable layer of complex cryptography. In practice this means no one can tell what data a packet contains, allowing you to access the world wide web without fear of ISP censorship or government surveillance. VPNs also let you change your virtual location by assigning you an IP address outside of the country, which is perfect for bypassing firewalls or accessing geo-restricted videos.
Benefits of Using a VPN in South Africa
Basic privacy is always welcome when surfing the world wide web. VPNs allow you to watch and download anything you want without divulging your location or identity. The encryption and IP address features they offer also bring a few extra bonuses, as well, all of which can enhance your daily activities both at home and abroad.
Defeat Regional Restrictions
Have you ever tried to watch a movie only to encounter a note that said you couldn't? "This video isn't available in your country" is a frustrating message to read, and if you live in South Africa, you might see it more often than you care to admit. Digital content is restricted based on broad geographic zones. North America and Europe usually get the most choices, followed by Asia, Australia, South America, and finally, Africa. It's no picnic waiting to be last, which is why a VPN can be an absolute life saver.
VPN traffic is routed through servers owned by the VPN provider. They can be located anywhere in the world and give you an IP address from hundreds of different countries. By changing your IP to a new region, you can often gain instant access to new content, tricking websites into thinking you've moved out of South Africa. It's easy to do and only takes a second to try, making VPNs an incredible tool for opening up new content to enjoy.
Protect against Censorship
South Africa is light on digital censorship at the moment, but various groups within the country have started pushing for increased government oversight in the last few years. Politically charged content and pornography are two of the hot button issues on the table. We don't know the ultimate fate of internet censorship in South Africa, but having a VPN in place means most government and ISP level blocking efforts won't affect you all that much. Encryption is a powerful thing, after all.
Stay Safe on Public Wi-Fi
Hotels, cafes, restaurants, airports, and dozens of other businesses offer free Wi-Fi to customers and visitors. This seems like a convenient feature, especially if you hate sitting at home all the time. Unfortunately, public hotspots are commonly targeted by hackers and are known to send data to shady ISPs. Unless you want your information stolen or sold to the highest bidder, always use a VPN when connecting to an open network.
Conclusion
Internet access in South Africa is better than most of the continent, but it's still not perfect. By using a VPN you'll be able to secure your identity, gain access to new movies, and protect your online activities from spying third parties.