We are reader supported and may earn a commission when you buy through links on our site.
Learn more
Best VPNs For Bangladesh That Aren't Blocked in 2021
Bangladesh has a spotty history with Internet freedom, but with the right VPN, you can bypass blocked websites and evade government censorship relatively easily. Of course, not all VPN providers are created equal, which is why we're going to take a deep dive into the issues facing Bangladeshis and how the best VPNs address them.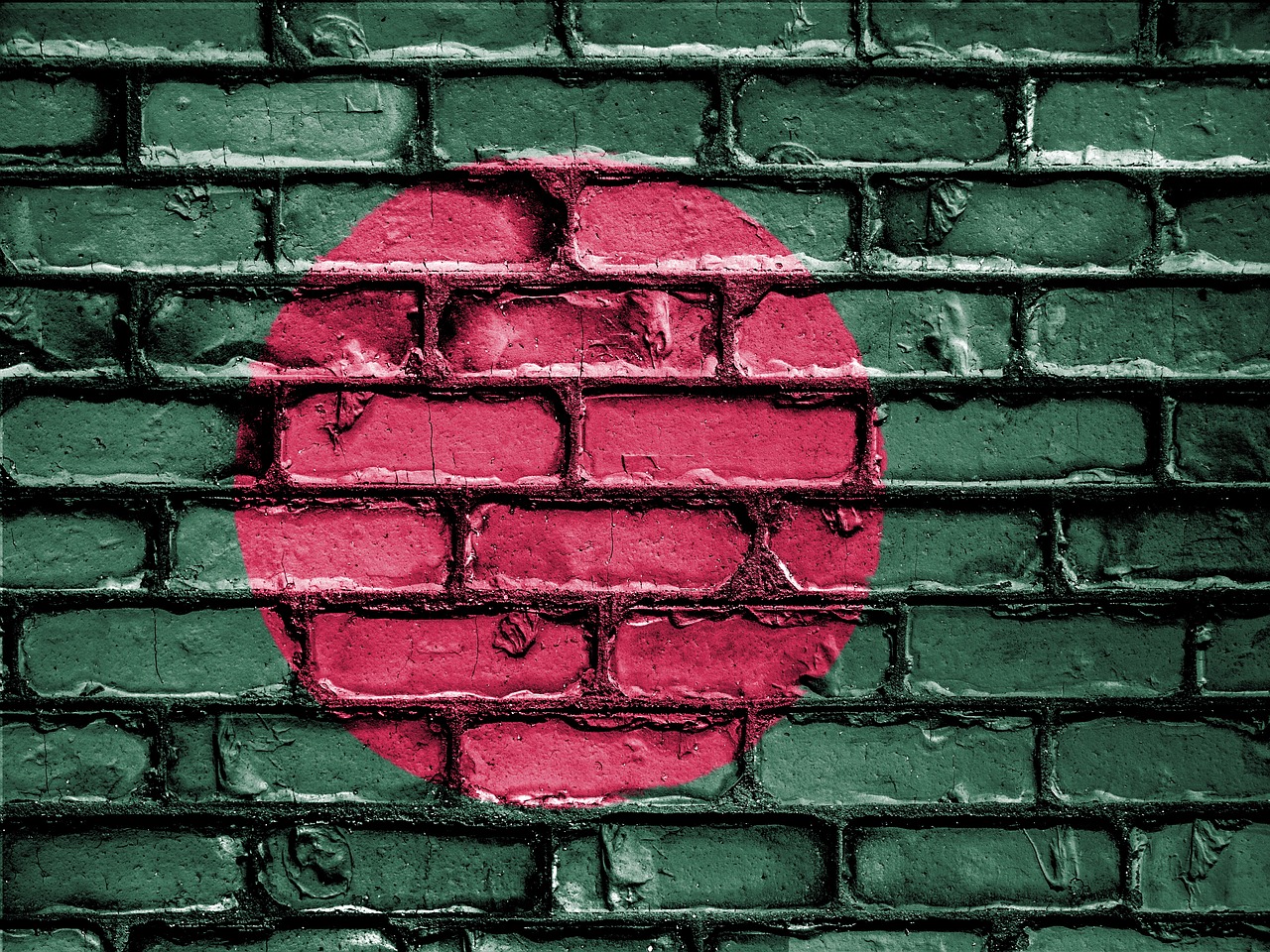 Internet freedom has improved in Bangladesh in the last year, with a report from the Freedom House initiative declaring the country "partly free" in terms of internet restrictions and noting less violence targeting bloggers recently. However, there are still people who face criminal charges for comments that they have made online. Bloggers and journalists who write about secular issues are frequent targets of violence or arrest in the country, so people need to protect themselves when writing online.
Unblock foreign sites and protect yourself from Bangladeshi Internet surveillance with these secure VPNs:
placeholder
NordVPN – Best for Bangladesh – NordVPN is the most sophisticated VPN on the market, with a truly massive server network and cutting-edge NordLynx encryption to help you securely spoof in or out of Bangladesh.
Surfshark – Brings together all the latest privacy features together in an extremely affordable package.
ExpressVPN – A bit more expensive than the rest, but worth it if your top priority is VPN speed.
CyberGhost – Our favorite recommendation for VPN newbies, with plain-language options like "torrent anonymously".
PrivateVPN – Highly configurable VPN that lends itself to extremely flexible usage in the hands of power users.
PureVPN – A VPN, web filter, DDoS shield, NAT firewall, antivirus, and so much more.
In addition, there is an issue with websites being blocked in Bangladesh. In 2016 for example, 35 news websites were blocked by the government – mostly websites which favoured the opposition. These news websites shared stories and information which was unflattering to the status quo and which the government wished to quash in order to prevent the spread of "rumours".
For these reasons, it is advisable for internet users in Bangladesh to use a virtual private network. A VPN can help to both keep users safe and anonymous online, and to allow users to get around censorship and access blocked websites freely. In this article we will explain how a VPN can help and then give our recommendations for the best VPN for Bangladesh.
30-days money back guarantee
Essential Criteria For Choosing A VPN
Now you can see all of the benefits of using a VPN for privacy and security. But which VPN provider should you choose? There are many providers to choose from, although we recommend that you steer clear of free VPN providers that can sell off your data and make you less safe. We advise that you look for a paid VPN that meets the following criteria:
Our Top Recommended VPNs For Bangladesh
When we looked at all of the above factors, we came up with the following recommendations for VPNs for Bangladesh: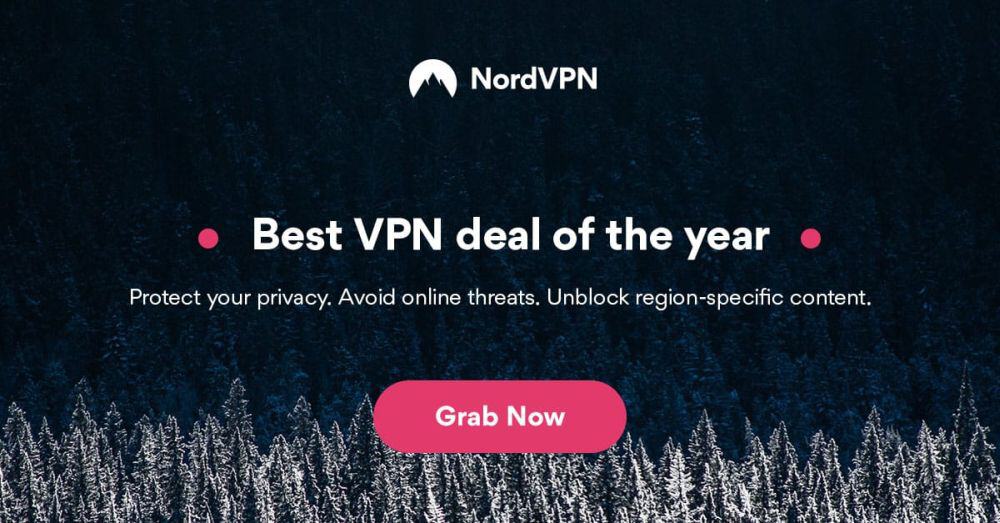 NordVPN is the strongest, safest VPN in the world, and sets the standards by which other providers are judged. The basic VPN service has all the features you would expect, like the use of 256-bit encryption and a no logging policy, plus more options like a CyberSec security option for ad blocking and malware protection, a general kill switch, an app-specific kill switch and the ability to change notification settings. With fast connections in tow, the standard VPN covers all the bases. And with their recently launched NordLynx protocol, you can tunnel through Bangladeshi censorship and regain access to the free and open Internet in total anonymity.
Additionally, NordVPN offer speciality servers which can be used for particular functions such as downloading with torrents, using onion over VPN, getting a dedicated IP address, or double VPN where your data is encrypted twice over for the best possible security. In total, there are more than 5,400 servers available in 59 different countries, spoiling you for choice in optimizing your connection. The software has an attractive and easy to use map interface and is available for Windows, Mac OS, Linux, iOS, Chrome OS, Android, or Windows Phone.
Read our full NordVPN review.
Pros
Servers optimized for unblocking Netflix
Different IP addresses aervers
Connect up to 6 devices at once
Strict zero logs policy on both traffic and metadata
Great customer service via chat.
Cons
Sometimes slow in procesing refunds (but always do).

Surfshark is by far the best new VPN to come out in the past few years, bringing with it an array of the most advanced privacy features at a price almost anyone can afford. Their policy allowing unlimited simultaneous connections is a godsend to cash-strapped Bangladeshis, who can split the subscription fees among friends and still get full coverage.
And "coverage" entails the world's strongest encryption protocols, including OpenVPN, IKEv2/IPSec, and WireGuard with the 256-AES-GCM cipher. These connect you to Surfshark's massive and constantly-growing network of over 3200 servers in 65 countries, with many in nearby India for super-fast connections. Stubborn site blocks like the Netflix proxy error are also a thing of the past with Surfshark, thanks to built-in smart DNS and blanket obfuscation on every server.
Overall, Surfshark is a reliable, affordable privacy solution that works wonders in Bangladesh. And with its strong no-logging policy, you can count on this VPN never to reveal your identity should the government come a-knockin'.
Pros
Break through harsh censorship to securely access social media and foreign news sites
One of the first VPNs to implement RAM-only servers
DNS leak and kill switch protection keep your defenses up even when your connection drops
Zero logging policy ensures your activity can't be used against you
24/7 live chat ensures maximum uptime.
Cons
Server network is not nearly as expansive as major competitors
Relatively young VPN still has to prove itself trustworthy over the long haul.
Read our full Surfshark review.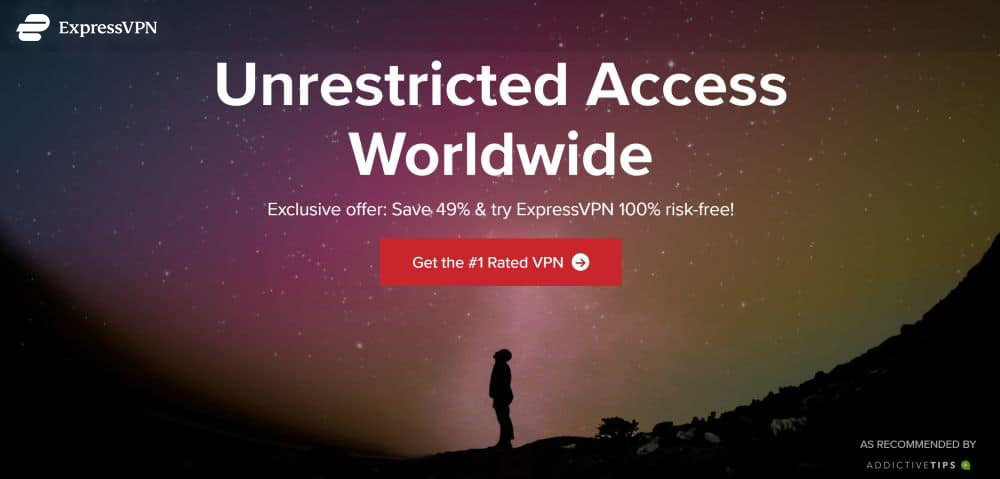 ExpressVPN is one of the most popular VPNs online as it is good in terms of speed, security, and user-friendliness. The VPN offers blazing fast connections that are perfect for streaming HD video or downloading large files, with excellent security like 256-bit encryption to keep your data safe and a no logging policy to keep your information private. On top of this, there are more security features in the options like a kill switch so you don't accidentally send data over an unencrypted connection, DNS leak protection to keep your DNS use private, and an IP address checker to make sure that your real IP address is hidden.
There are also lots of servers available, with a total network of more than 3,000 servers in 94 different countries. The software is available for Windows, Mac OS, Linux, and Android, plus some games consoles and smart TVs, and there are also browser extensions available for the Google Chrome, Mozilla Firefox, and Apple Safari browsers.
Read our full ExpressVPN review.
Pros
Works with US Netflix, iPlayer, Hulu and other services
Fast serves with minimal speed loss
OpenVPN, IPSec & IKEv2 Encryption
Keeps no logs of personal data
24/7 Live Chat.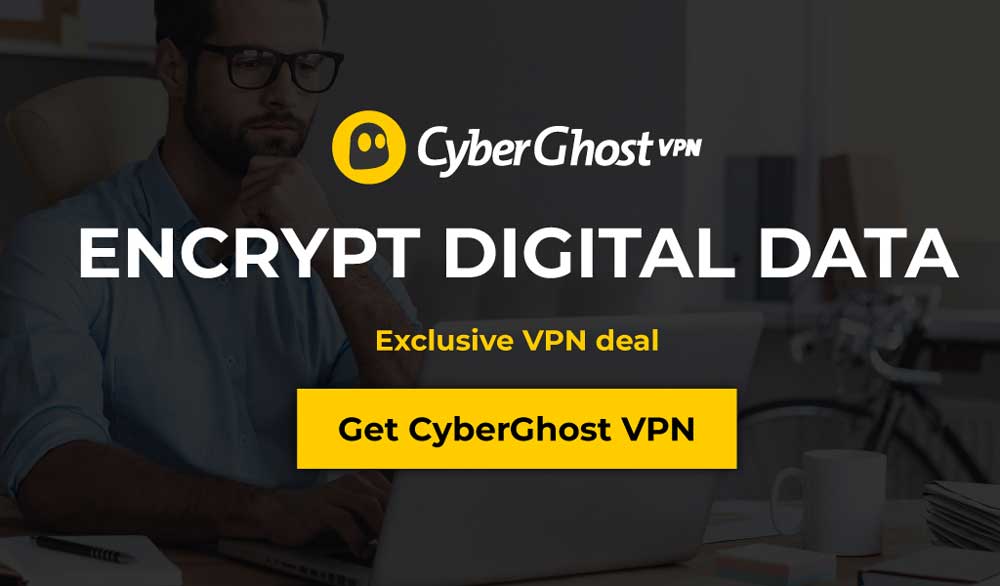 CyberGhost is the VPN that we recommend for users who don't have a lot of technical knowledge or experience and who want a simple, easy to use VPN that they can start using straight away. To connect to the VPN, you just open up the software and then choose an icon from the homepage. These options have functions like browse anonymously, torrent anonymously, or unblock streaming sites. Once you have clicked on an icon, a server will be chosen for you and configuration will be automatically applied. This means that it's simple to use even if you have no prior experience with VPNs.
As well as ease of use, CyberGhost offers excellent security with the use of 256-bit encryption and a no logging policy, and the connections are fast. If you want to connect to a server manually then you can do this too, and you'll find a network covering an amazing 5,900 servers in 90 countries. The software is available for iOS, Android, Windows, and Mac OS.
Read our full CyberGhost review.
Pros
LOW PRICE: 6 EXTRA free months (79% off - link below)
Peer-to-peer (P2P) torrenting allowed
7 simultaneous connections
No logs policy
45-day money-back guarantee.
Cons
WebRTC leak detected
Doesn't unblock all streaming services.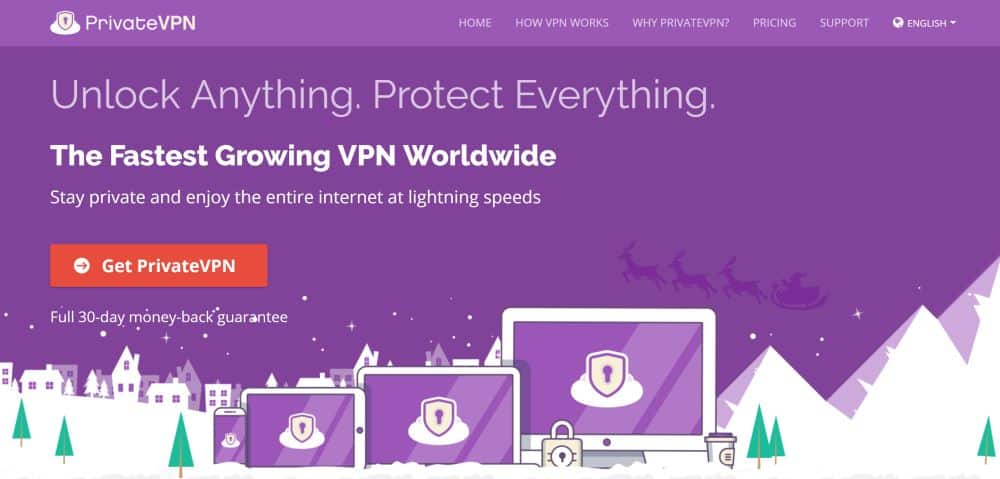 PrivateVPN is a great choice for users who want to get around regional restrictions and to unblock sites of all kinds. Many VPNs don't work to unblock streaming sites like Netflix or Hulu, but PrivateVPN does. This means that it's a great choice for users who want to stay safe and unblock the internet. The security is good, with 128-bit encryption used by default and an option for 256-bit encryption for those who prefer a higher level of security. The provider keeps no logs of traffic, meaning records of your activity can never be used against you since they don't exist. And there are 150+ servers in some 60 different countries, and connecting to these servers is super fast with some of the best speeds we've seen from any VPN.
The software is minimal which means that it is easy to use, and it is available for Windows, Mac OS, Linux, Android, iOS, and Amazon Fire Stick, or it can be installed as a browser extension for Chrome.
PureVPN a VPN and so much more. The core VPN has all the essential features that you would hope for, like an option to use strong 256-bit encryption and a no content logging policy to protect your privacy. There are lots of servers available to get around regional blocks, with a total network of 2,000 servers in 140 different countries which you can connect to. The connections are fast and can be used for web browsing, streaming, or downloading large files.
In addition to the VPN service, a subscription to PureVPN includes access to a set of extra security software such as anti-malware and anti-virus protection to keep your device free from invasive software that you didn't agree to install, an anti spam filter to keep your email inbox free from clutter, DDoS protection, app filtering, a kill switch, a dedicated IP address, and a NAT firewall. The software is available for Windows, Mac OS, Android, iOS, and Android TV devices, plus there are browser extensions available for the Chrome and Firefox browsers.
Read our full PureVPN review.
Keep Yourself Safe Posting Online With A VPN
If you are going to write a blog or even to post on social media about political topics, it's important to take steps to keep yourself safe. Many people choose to post anonymously and assume that this will keep them safe from government repercussions. But unfortunately, merely posting anonymously isn't enough as the government can still identify you through your IP address.
The problem is that whenever you use a website, including a blog, social media site, or forum, the site records your IP address, which is a unique string of numbers used to identify your device when you go online. An IP address is essential for data from the internet to be routed to your device correctly. However, even when you post on a site anonymously, that site still has a record linking your IP address to your post. Then, if the government forces the website to hand over data about their users (which legally they can do), then they can see that the post originated from your IP. The IP can then be traced to your specific location, compromising your anonymity.
In order to stay safe, you should use a VPN as well as posting anonymously. A VPN works by encrypting all of the data that your device sends over the internet, and then sending this encrypted data to a server run by your provider in another country. When the data arrives at the server, it is decrypted, assigned a new IP address, and sent on to its original destination. This means websites only see the IP of your VPN instead of your real address. In other words, it becomes virtually impossible to trace your blog post back to you via your IP address.
Get Around Website Blocks With A VPN
Another issue that a VPN can help with is getting around website blocks and censorship. When the government decides to block a website such as a news site, they send a list of URLs to be blocked to all of the ISPs in the country. The ISPs are then obliged to prevent their customers from accessing these websites. If you type the URL of a blocked site into your browser, the request is passed to your ISP, who sees that the site is on the blocked list, and refuses the connection. This means that the site won't load in your browser. Even if you use another internet connection such as one at a cafe, you still won't be able to access the blocked site as all of the ISPs in the country have to follow the same rules.
However, it is possible to access blocked sites from within Bangladesh using a VPN. When you connect to your VPN, all of your data is encrypted, including information about the URLs you visit. So when the request for the blocked site is passed to your ISP, they cannot block the request because they cannot see the URL. Then, your data is sent to a server located elsewhere in the world where it is decrypted. When the decrypted data rejoins the internet, it appears to originate from wherever the server is located instead of where you actually are.
This means that you can connect to a VPN server in a country like Sweden or The Netherlands that has good internet freedom and you'll be able to access blocked sites. Because you use the internet as if you were in that country rather than your own, any content that is available there is now available to you too. This is how you can see and use any sites which are blocked or censored using a VPN.
Conclusion
In order to stay safe and to use the internet freely, users in Bangladesh benefit from having a VPN. A VPN allows users to connect to a server in a different country, which has the benefits of promoting anonymity, protecting from cyber attacks, and allowing access to blocked or censored content. We have recommended several top VPNs that are ideal for users in Bangladesh to stay safe and use a more open internet.
Have you had problems with blocked content in Bangladesh? Have you tried out one of the VPNs we recommended? Let us know about your experiences in the comments below.