We are reader supported and may earn a commission when you buy through links on our site.
Learn more
Best Free VPNs for Torrenting in 2021
If you've been reading about torrenting for any period of time, you've probably heard that you shouldn't use free VPNs as they are somewhat dangerous to use. While that is generally true, there are in fact a few truly great free VPNs that are confirmed to work with torrents. Today, we review those providers, while covering how to stay safe while torrenting.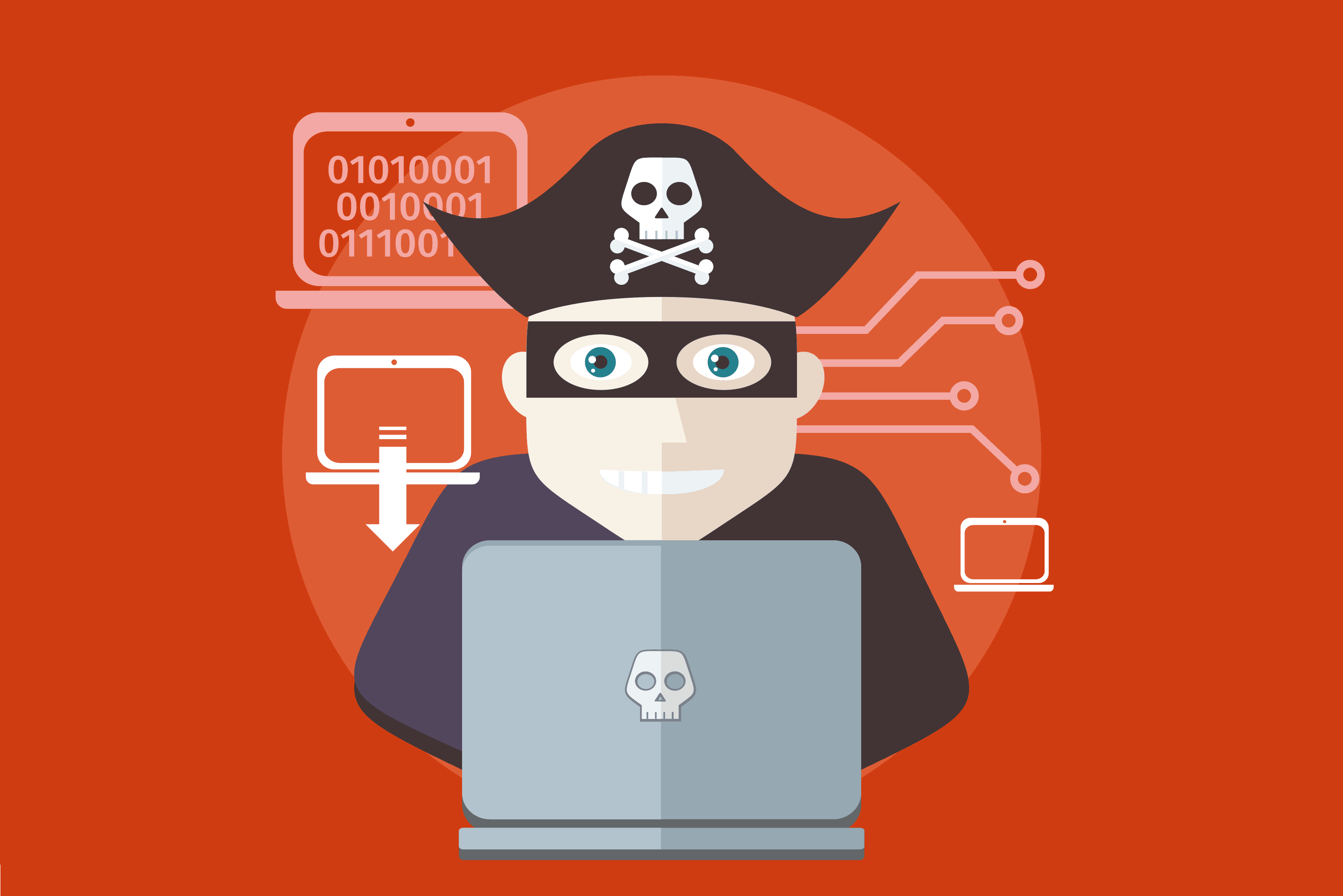 Torrenting has long been one of the most popular ways to share and download files. However, despite the fact that the technology itself is fully legal in most countries, it is commonly associated with piracy (and to be fair, the most popular torrent site in the world is literally named "The Pirate Bay"). This is because quite often, torrents are used for downloading copyrighted content which, legally, must be purchased or licensed for consumption. As a result, many countries and internet service providers restrict or block access to torrenting websites.
While we don't recommend cheaping out on your digital privacy, you can get top-shelf VPN protection for a net cost of zero with these VPNs:
NordVPN – Best Torrenting VPN – NordVPN is at once the world's best premium VPN, but also friendly to torrenters looking for a free, short-term solution. Unbeatable speed and security thanks to its massive network and NordLynx protocol.
Surfshark – Dirt cheap VPN with unlimited (sharable) simultaneous connections and no restrictions on torrent traffic.
ExpressVPN – The top recommendation for especially large P2P downloads, with incredible speeds and unbreakable encryption.
Hotspot Shield – A truly free VPN with solid encryption and decently large daily limits.
Tunnel Bear – Another free service that once blocked torrent traffic, but no longer.
Unfortunately, the vast majority of free VPNs are not up to the task of helping you torrent anonymously and safely. Nevertheless, the allure of getting something for nothing is strong–and, technically, there are a few providers on the market that fit the bill. If you've been wondering which free VPNs are actually decent for torrenting, we've done the research and come up with the following list. You'll not only keep your IP address hidden, but protect your privacy online against prying eyes.
30-days money back guarantee
Use these free VPNs to torrent safely
Torrenting on an unencrypted connection is risky behavior, as overzealous copyright holders and ISPs have been known to levy harsh penalties on users caught in the act of uploading restricted material. Remember, when you torrent, you aren't just downloading–you're simultaneously hosting the pieces of the file that you have on your computer for other torrenters to download. Authorities take a very dim view of this activity, for obvious reasons.
While we don't condone piracy in any form, we are staunch advocates for your privacy. Often, torrent traffic gets indiscriminately labeled as malicious activity, causing ISPs to throttle or even cut off your Internet connection even if you were downloading open-source software. A VPN can help you assume the privacy you need to stay safe and hidden from prying eyes. But if you're looking to save a buck on a single torrent, a free provider can also be a viable option.
Below, we have listed our most trusted VPN services for torrenting and downloading, as well as ways to try out their top tier service free of charge.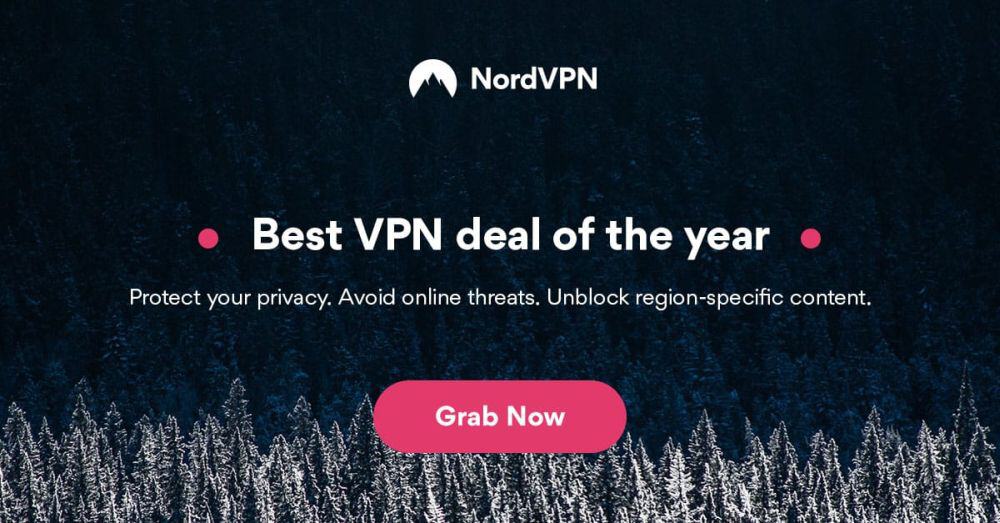 NordVPN is dedicated to delivering the best possible VPN service on the market, and it shows. For starters, there's a massive network spanning of 5,800 servers in 59 countries, with a range of speciality servers optimized for P2P file sharing and torrenting. NordVPN does not cap your data or place limitations on bandwidth, speed, or server switching, so you can download even the biggest files quickly and securely.
NordVPN has wide software availability, including apps for Windows (10, 8, 7, Vista, XP), Mac OS, Linux, Android, and iOS. Furthermore, you have the option to connect up to 6 devices simultaneously, which is much more than most other services offer.
NordVPN uses military-grade 256-bit AES encryption, which has no known exploits and is far too strong to be cracked by brute force. Furthermore, the provider's no-logging policy is considered to be one of the most complete in the industry. It covers everything that could be used to keep track of you online, including IP addresses, timestamps, bandwidth, and browsing history. For extra security, you can choose the "double VPN" specialty server that will encrypt your data twice, or "obfuscated servers", which hides the fact that you are using a VPN at all.
Additional security features include an automatic kill switch and a DNS leak test, both of which will protect you and your data should you ever get disconnected. NordVPN isn't free forever, but you can game their money-back guarantee for top-tier service that costs you net nothing.
Read our full NordVPN review.
Pros
SPECIAL OFFER: 2-yr plan (68% off - link below)
Most VPN servers with different IP addresses
Connect up to 6 devices at once
Strict zero logs policy on both traffic and metadata
Great customer service via chat.
Cons
Very little
Apps can sometime be slow to connect.

Surfshark, like many other top-tier providers, allows you to try their service for 30 days, then request a refund if you aren't happy (or you just want a month free). But, they make a strong case for continuing with the service–even if you're on a budget. They offer the lowest monthly fees of any VPN we regularly recommend, and you can drop the cost further by splitting the subscription with a friend (thanks to their rare policy of allowing unlimited simultaneous connections).
As a torrenting VPN, Surfshark is outstanding. It uses the fastest and most powerful tunneling (OpenVPN, IKEv2/IPSec, or WireGuard) and encryption (256-AES-GCM) protocols, keeping prying eyes out while allowing quick download speeds. There are over 3200 servers in 65 countries to choose from, allowing you to pick just the right connection. And Surfshark never logs your data, so you can torrent with unlimited bandwidth to your heart's content.
Pros
Every server optimized for unblocking Netflix, BBC iPlayer, Hulu, and more
Torrent safely on any server, no guesswork required
Clean, dead-simple app interface makes constant security a no-brainer
Independently audited privacy practices
24/7 live chat ensures maximum uptime.
Cons
Connection speeds won't impress users of other high-end VPNs
Relatively young VPN still has to prove itself trustworthy over the long haul.
Read our full Surfshark review.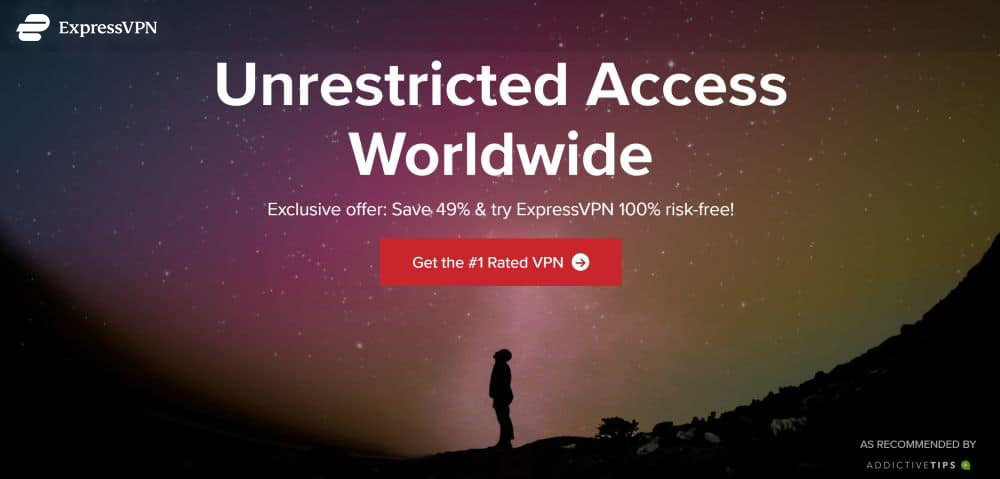 ExpressVPN is a top tier VPN service. True to its namesake, ExpressVPN delivers one of the fastest networks in the industry, consisting of well over 3,000 servers in 94 countries worldwide. This ensures you'll virtually always have the ability to pick a faster server whenever you experience slowdown. There's even a handy speed test built into the software to help you compare your options at a glance. In addition, ExpressVPN places absolutely no limitations on bandwidth, speed, or server switching. This makes it ideal for tasks like torrenting, where performance matters, especially when downloading larger files. Most importantly, the provider has no restrictions on P2P networks or torrents, meaning it's perfect for regular use and you can enjoy fast downloads without worrying about running out of bandwidth.
In terms of usability, ExpressVPN offers single-click configuration so easy, anyone can use it right out of the box. You have the option to connect up to three devices at the same time, so you can torrent files on the go, too. Furthermore, the service has dedicated apps available for all major operating systems and devices, including Windows, Mac, Android, iOS, and even PlayStation and Xbox.
While it places major emphasis on speed, ExpressVPN excels just as much in security. The provider uses 256-bit AES encryption in order to protect your data the entire time you are downloading. And since you never know who else on the torrent network might this military-grade encryption is crucial for maintaining online privacy. Furthermore, ExpressVPN employs a tough no-logging policy, which covers IP addresses, traffic, and even browsing history. This means that you never have to worry about your activity logs getting into the wrong hands or, even worse, being traced back to your identity.
Read our full ExpressVPN review.
Pros
Works with US Netflix, iPlayer, Hulu and other services
Reliable and fast connections
Supports ALL devices
No personal information logs kept
Great customer service via chat.
Cons
Limited configuration options
High cost for month-to-month users.
4. Hotspot Shield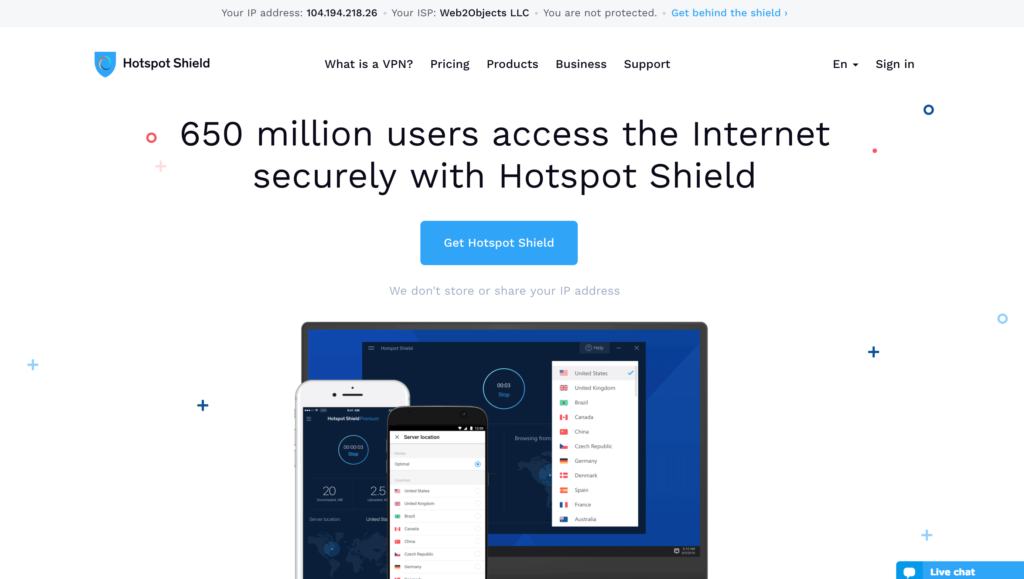 Hotspot Shield is our top recommendation when it comes to a quality, free VPN service. In addition to that, if you're willing to pay a few bucks every month for top-of-the-line VPN features, this is a solid choice. For starters, the premium subscription comes with military-grade encryption, which ensures that your online data is always protected. Specific encryption protocols include UDP and TCP, both of which are great for fast, secure streaming, browsing, and downloading. In addition, Hotspot Shield offers double VPN servers that take your data through two layers of encryption, making the service even more risk-free. Some other security features include DNS leak protection, which ensures that your data is never exposed to interested third parties such as your ISP, as well as an automatic kill switch, which protects your connection from being interrupted without warning.
While these features are all a part of the paid plan, almost none of them are available with the free subscription. Firstly, the amount of bandwidth you can use is 500MB daily, which means that gaming or streaming will be difficult. Furthermore, you don't have the 2,500+ servers that are available in premium; instead, you have a small variety across 3 different locations. Having said that, Hotspot Shield offers strong encryption even with the free plan, which is quite rare for a free service.
5. TunnelBear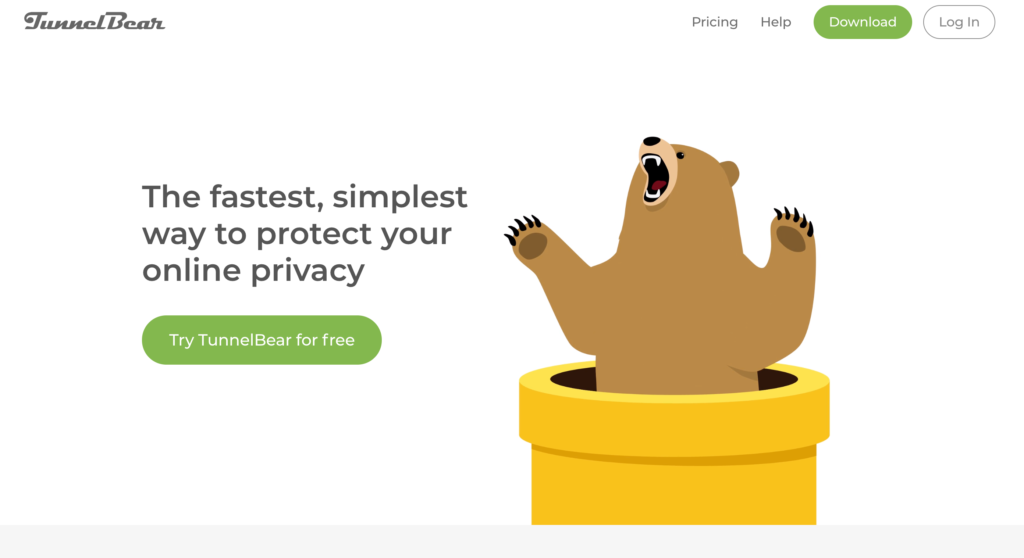 TunnelBear is a solid choice for all users who are easing themselves in to the world of VPNs. First, the service comes with a simple user interface, which means you won't need to deal with any bells and whistles when setting up your VPN. In addition, you get 500 MB of data every month, so if you only need a VPN once in a while, this is a great choice for you. If, however, you're looking to use a VPN service regularly, this amount of available data will be very limiting. The main disadvantage is that there is no streaming or Netflix support. Once upon a time, it also blocked torrenting, but that is no longer the case!
Despite these limitations, TunnelBear's prioritizes user security and privacy, which is crucial for downloads. AES 256-bit encryption means that your data is virtually uncrackable, so you don't need to worry about third parties accessing your activity logs. Additionally, the no-logging policy ensures that no data is logged with the provider for others to find, use or share. TunnelBear's server network consists of servers across 22+ countries, and each one offers a high connection and low latencies. Unfortunately, however, if you're looking to torrent, this VPN is not suitable for you.
5. Windscribe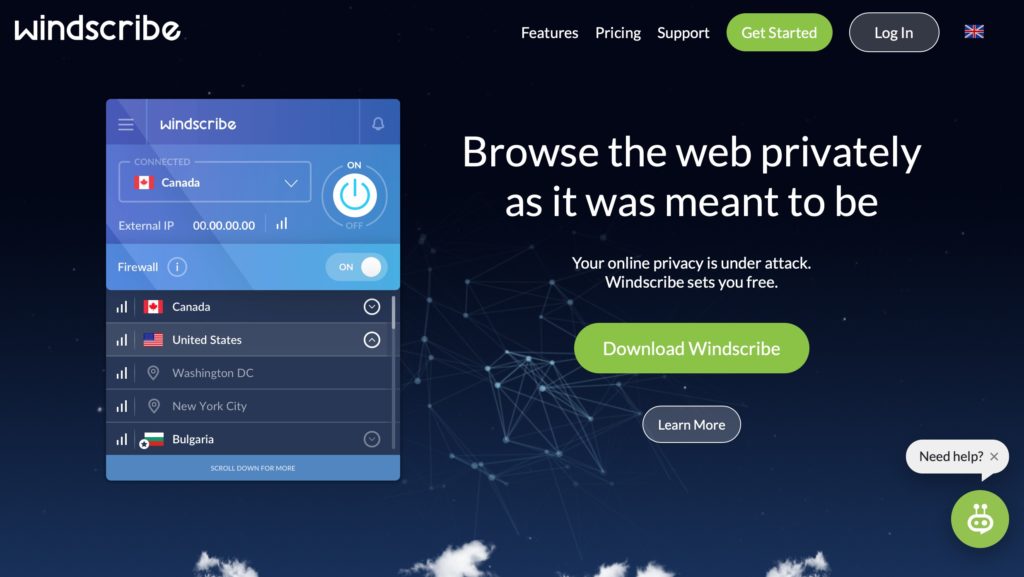 Windscribe offers users one of the most generous data packages on the free VPN market. Not only do users get 10GB of bandwidth per month, but another 5GB for tweeting about the company. Furthermore, you can get an additional 1GB for every user you refer to the service. This means that if you're looking to torrent with a VPN for free, this provider will allow you to do so regularly without delays or slowdowns. As a bonus, Windscribe offers support for UK and US Netflix with a specially-developed Windflix feature. Furthermore, for torrenters specifically, the provider ensures that all servers support torrenting.
Windscribe is a solid choice in terms of security, too. This is particularly important if you're looking to keep your connection private when downloading files. For starters, the service employs a strict logging policy that specifies which information is logged. This is useful because you'll know exactly what information is stored online when you're using the VPN, allowing you to decide whether the service is safe enough for you or not. In addition, Windscribe offers ad and malware protection. Free VPNs typically use ads not only to make money, but potentially place trackers on your data. These blockers will ensure that your security is not jeopardized by ads.
EDITOR'S NOTE: We've moved away from recommending Windscribe, see why in this article.
Free trial vs. free VPN
You now know the most important details about some of the most reliable VPN providers in the industry. But, what is the difference between choosing an entirely free VPN service and trying out one of these industry leaders for free? Below, we have outlined some of the most important risks that come with using a free VPN service compared to trying out a quality service for a shorter period of time.
Risks of using free VPNs
Firstly, free VPNs offer limited server networks, and equally limited numbers of IP addresses. So, if you're looking to unblock torrenting sites or streaming services that consistently blacklist IP addresses, free VPN providers will not be able to supply you with enough options to overcome sophisticated blockers. Additionally, free VPNs limit your speed and bandwidth in general. This means that torrenting larger files will be a problem, considering the fact that some free providers limit bandwidth as low as 500 MB per month.
Another major disadvantage of a free VPN is the lack of strong security. Torrenting is a P2P-based process, which means that all the people you are downloading or sharing files with will be able to see your real IP address. With the number of trained cybercriminals on the internet, this can be a massive privacy issue. Not only will your location be easy to find, but it'll be pretty easy to then track your online activities. A quality VPN, on the other hand, ensures that all your data is encrypted and no logs are stored for hackers or even your ISP to find, sell, or use.
Last but not least, free VPN services tend to bombard you with unnecessary ads. Not only do they ruin your entire online experience by slowing down your connection, but they are often used to lead users to malicious websites. Providers may even use these ads to track your activities and share your data with third parties, putting your entire online security at risk.
Why should I hide my IP address when torrenting?
In a nutshell, torrenting is commonly associated with piracy, which in online terms means 'theft'. While torrenting on its own is not illegal, copyright owners whose content you are downloading can accuse you of illegal online activities if you don't pay for the file. Once the copyright holders identify your unique IP address and the ISP it is associated with, they can send a settlement letter or copyright violation their way, demanding payment or threatening with legal action. This can be dangerous since copyright violations are taken very seriously in most countries.
So, as you can imagine, masking your real IP address when torrenting only makes sense and is vital for those who frequently share and download files. Unfortunately, with free VPN providers, you are unlikely to get full leak protection. This means that if you are torrenting and get disconnected, without proper cybersecurity features, you will be completely unaware of it. With our recommended providers, however, you have full DNS leak protection as well as an automatic kill switch, features specifically designed to keep your identity protected at all times.
Finally, it is crucial to choose a VPN provider that doesn't store your logs in their database. While many providers claim to have no-logging policies, most of these are flawed and don't cover data as basic as IP addresses, which is a crucial detail for torrenters. All of our recommended VPN services have strict zero-logging policies that, as a fundamental, ensure that your real IP address will always remain private.
Conclusion
Torrenting can be quite tricky, especially because many countries block most torrenting sites due to copyright laws. However, this is still one of the most popular ways to share and download files without having to deal with a complicated process. In order to maintain complete online anonymity, download torrents quickly, and establish low latency connections, all you need to do is try out one of our trusted VPN providers. With all of the services above, you have a free trial period, backed with a reliable money-back guarantee. So, what are you waiting for? It only takes a few moments to get started!
Give us your tips and tricks for fast, secure torrenting down below!