We are reader supported and may earn a commission when you buy through links on our site.
Learn more
NordVPN vs Mullvad: Two Great VPNs Compared
VPN comparison shopping is hard, especially with so many excellent providers like Mullvad and NordVPN on the market. Ultimately though, only one provider will best serve your needs, and today's head-to-head review of NordVPN vs Mullvad will help you make the most informed decision about which to buy.
In the market for a fast VPN that can unblock Netflix, break down censorship walls, and protect your mobile devices with ease? NordVPN vs Mullvad is an excellent comparison to start with. Both VPNs are at the top of the industry with reliable connections and incredibly good privacy policies. Countless users access them each day to protect their online identity, and all of them have a ton of praise to share about their favorite service.
In the battle between NordVPN vs Mullvad, which one will come out on top? We go through the most important details below to help you make your decision. Read on for our full guide on Mullvad vs NordVPN, two of the best VPN services on the market.
30-days money back guarantee
NordVPN and Mullvad at a glance
With invasive government surveillance programs and spying ISPs everywhere, most people are better off using a VPN to protect their identity. You never know who's watching or what they're doing with your data, so it's best to take personal privacy into your own hands. NordVPN and Mullvad are popular VPN providers, each with their own ways of doing things. Before delving into the details of each, let's take a quick look at each service: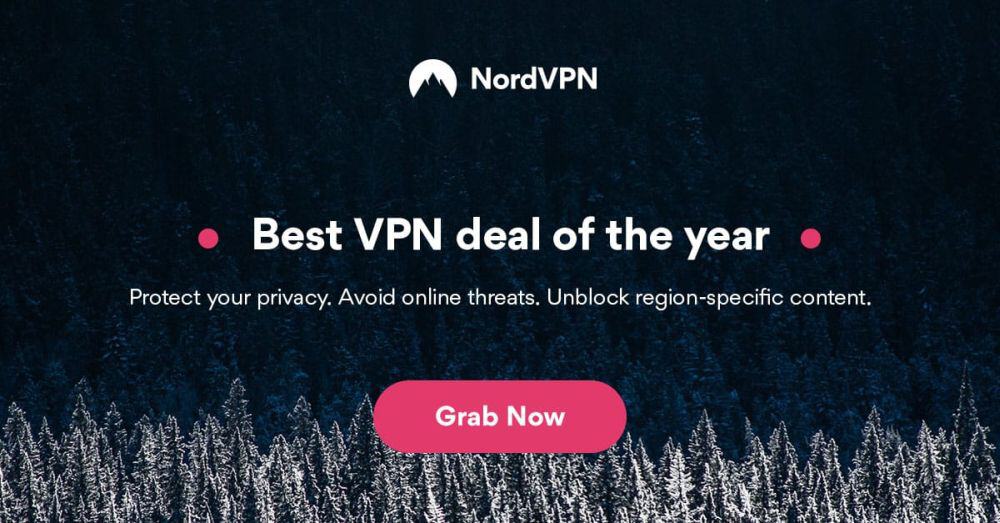 NordVPN is a fast, secure, and extremely popular VPN that countless users rely on every day to keep their data safe. Joining grants you instant access to one of the largest networks in the industry, currently over 5,800 servers in 59 countries, with new nodes added almost every day. NordVPN also delivers exclusive privacy features like double encryption, protection from DDoS attacks, and onion routing over VPN, all with a simple click-to-connect interface.
NordVPN's software and apps come with everything you need to stay safe on any device, from PC to Mac, Linux, iOS, and more. You also get 256-bit AES encryption, DNS leak protection, an automatic kill switch, and a zero-logging policy that covers time stamps, DNS requests, IP addresses, and traffic.
Read our full NordVPN review.
Pros
SPECIAL OFFER: 2-yr plan (68% off - link below)
Most VPN servers with different IP addresses
Connect up to 6 devices at once
No logs and encrypted connections for total privacy
Customer Service (24/7 Chat).
Cons
Automatic server selection can be unreliable
Sometimes slow in procesing refunds (but always do).
Mullvad is a privacy-focused VPN that places security and anonymity above all other considerations. Joining gets you immediate access to a dedicated network of several hundred servers in over 30 countries, all without any sort of limitations on bandwidth, traffic, or speed. You can download torrents or P2P files as often as you like, and thanks to Mullvad's anonymous accounts, there's absolutely no risk of leaking your personal identity.
Mullvad supports Mac, Linux, and Windows PCs with its own custom-made software. It also locks down data with 256-bit AES encryption, DNS leak protection and an automatic kill switch, and an absolutely incredible zero-logging policy on every scrap of data a VPN could record. Mullvad offers top-tier privacy for its users, and you certainly can't go wrong with that.
NordVPN vs Mullvad compared
NordVPN and Mullvad are two extremely capable VPN services. Each one puts a premium on protecting your identity and providing high-end privacy features to all users, even newcomers to digital security.
What both VPNs offer
NordVPN and Mullvad are fast, secure, and reliable VPNs that can keep you safe each time you go online. Some of their core features are practically identical, which means there's no need to specifically compare them in this article. Below is a quick list of what Mullvad and NordVPN have in common.
Custom software for both Windows and Mac OS devices.
DNS leak protection for all apps and software.
Minimum 256-bit AES encryption for all data.
App-based automatic kill switch support.
Server network size
One of the first things VPN users look for when comparing services like NordVPN vs Mullvad is the size of the company's network. More connection points means faster download speeds, greater location variety, and an all-around better experience, no matter where you live. A smaller network doesn't necessarily mean an inferior service, but it's hard to argue when the numbers are staring you in the face.
Mullvad was historically tight-lipped about the number of servers it offers as well as the city locations where those servers reside. In recent years the company opened up about this data, confirming around 300 active nodes in over 30 locations around the world, including major areas such as the Netherlands, Germany, Sweden, Canada, Japan, Australia and the United States.
NordVPN has a reputation for running one of the largest server networks in the business, and the company is never shy about promoting that. The number is always shifting, but at the time of writing NordVPN operates over 5,800 servers in 59 countries, easily making it one of the largest networks anyone can get access to. This massive number of nodes covers every continent except Antarctica, and it means you'll never have any problems finding a connection to suit your needs.
In addition to its sheer numbers, NordVPN also leverages these servers to provide unique features for its users. This includes protection against DDoS attacks, double encryption, dedicated IP addresses, and onion over VPN routing, all of which are usable by connecting to dedicated nodes around the world.
Both NordVPN and Mullvad provide enough location variety to ensure your VPN experience is as smooth as possible. NordVPN has about 20x time variety as Mullvad, however, along with unique connect-to-activate features, making it the clear winner in this category.
Speed
Speed tests run on third party websites can offer decent results for a VPN's general speed. The numbers will vary greatly from person to person, city to city, and even day to day, of course, but you want to look at a few pieces of speed data before picking a VPN.
The good news is that both Mullvad and NordVPN perform admirably on most speed tests you can throw at them. This includes quick burst downloads, sustained streaming tests, and multi-file uploads over short periods of time. While you may lose a tiny bit of speed when using a VPN compared to an unencrypted internet connection, Mullvad and NordVPN will keep you in the game.
For more information about these tests, see our full NordVPN speed review. Mullvad's numbers were comparable to these results in just about every regard.
It's a difficult comparison looking at NordVPN vs Mullvad when it comes to speed. The services are neck and neck when it comes to most download tests, including burst speeds and video streaming results. Honestly, you can't go wrong with either VPN in terms of fast connections. As long as you pick the best available server in relation to your location, you won't be disappointed.
Netflix availability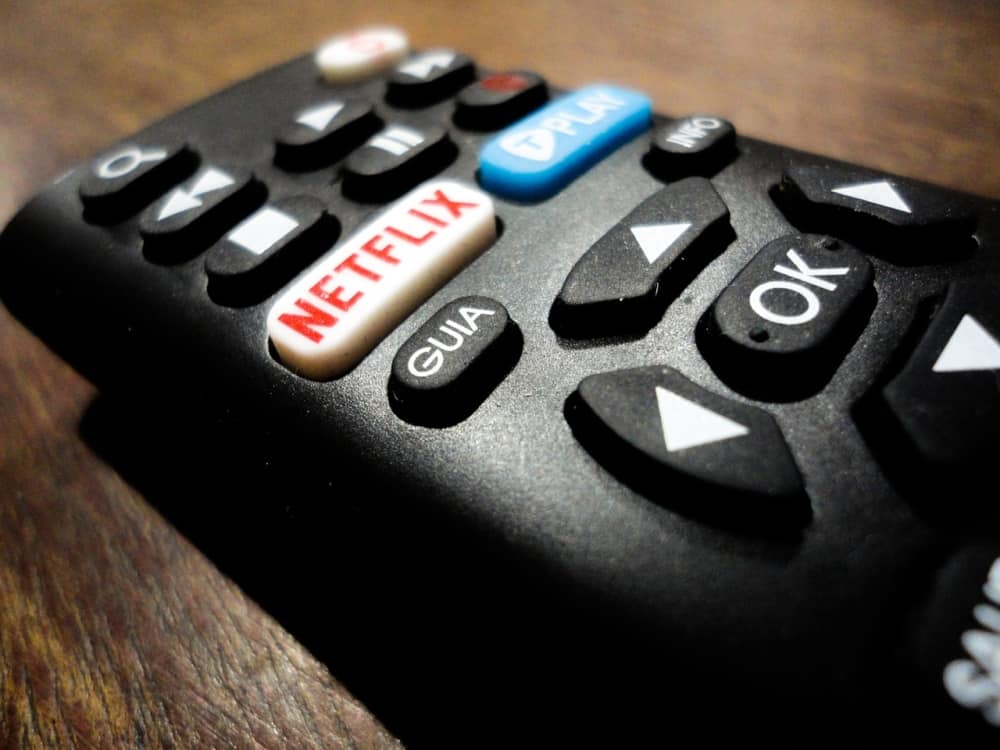 One of the best features of using a VPN is the ability to unblock videos from around the world on streaming services like Netflix, Hulu, YouTube, and BBC iPlayer. If you want to watch Netflix videos from the U.S. without traveling overseas, for example, you simply fire up a reliable VPN, choose an American server, reload Netflix, and enjoy your new content.
Most of these streaming services actively block VPNs from accessing their content, however. If you have a good VPN they can initiate a number of workarounds to keep the streams running smoothly.
NordVPN maintains reliable Netflix stream access thanks in large part to its incredibly large server network. This gives NordVPN users a rotating queue of IP addresses to choose from each time they log on. In practice, this makes NordVPN perfect for watching Netflix from around the world. Servers located in Canada, the U.S., Brazil, and Japan are especially good at bypassing these frustrating geo-restrictions. For more details about connecting to Netflix through NordVPN, check out our NordVPN Netflix guide.
Mullvad's comparatively small network doesn't deliver the IP address variety of NordVPN, but it has one thing working in its favor: obscurity. Mullvad isn't as popular as NordVPN, which means not nearly as many people are trying to access Netflix with it. This means Netflix doesn't make it as big of a priority to single out all the Mullvad-specific IP addresses to blacklist, allowing Mullvad servers to keep surprisingly good Netflix access for its users.
There's no clear winner in the war between NordVPN and Mullvad when it comes to Netflix access. However, NordVPN's server network once again gives it a slight edge. If you simply can't decide, give NordVPN a try first.
Editor's update April 2020: Mullvad no longer works with Netflix, but NordVPN does. We have a clear winner here!
Software and apps
It doesn't matter how secure your VPN is, if you can't run it on your favorite device, it's pretty much useless. VPN companies need to support a wide range of platforms to make their service as usable as possible. Most modern VPNs have custom apps for Windows, Mac, Linux, iOS, Android, and more. Some go so far as to support Fire TV and router installs, too.
NordVPN has a large variety of apps designed for almost every popular device. It currently runs on Windows, Android, Mac, iOS, Linux, chromeOS, Windows Phone, Raspberry Pi, and multiple routers and NAS hardware. Some of these are through custom software, while others utilize manual configurations that leverage alternative encryption methods such as L2TP or PPTP. No matter the method, NordVPN is incredibly easy to set up on just about any device.
Mullvad directly supports Windows, Mac, and Linux (Debian, Fedora) platforms with custom software. For iOS, Android, and other hardware, however, you will need to set up your router or access Mullvad through WireGuard or OpenVPN. This doesn't impact your experience in the slightest, but it does mean using Mullvad is slightly less convenient on portable and non-standard platforms.
It's great that Mullvad supports alternative VPN connection methods, but the majority of people want custom apps that are lightweight and easy to use. In this category, NordVPN walks away the winner.
Logging practices
Zero-logging policies are one of the most important criteria for selecting a VPN. If a service keeps any type of logs, even if they're logs containing benign information, your privacy is potentially at risk.
NordVPN has an all-encompassing zero-logging policy that covers just about every area of privacy possible. The company has a strict zero-logging policy on traffic, time stamps, bandwidth, and IP addresses, four of the five main areas VPN users are concerned about.
Mullvad has a sterling zero-logging policy, too. The company is extremely open about its privacy practices and states quite clearly that it logs nothing that can be connected to an account's activity. This includes traffic, DNS requests, time stamps, IP addresses, and bandwidth. In short, you really can't get more comprehensive than this.
To make things even better, Mullvad's accounts are fully anonymous, utilizing numbers instead of e-mail addresses. This means it's possible to join the service without turning over any of your personal details, something practically no other VPN offers these days.
While NordVPN's logging practices are good, Mullvad's are even better. If privacy is your top concern, put Mullvad at the top of your list.
Jurisdiction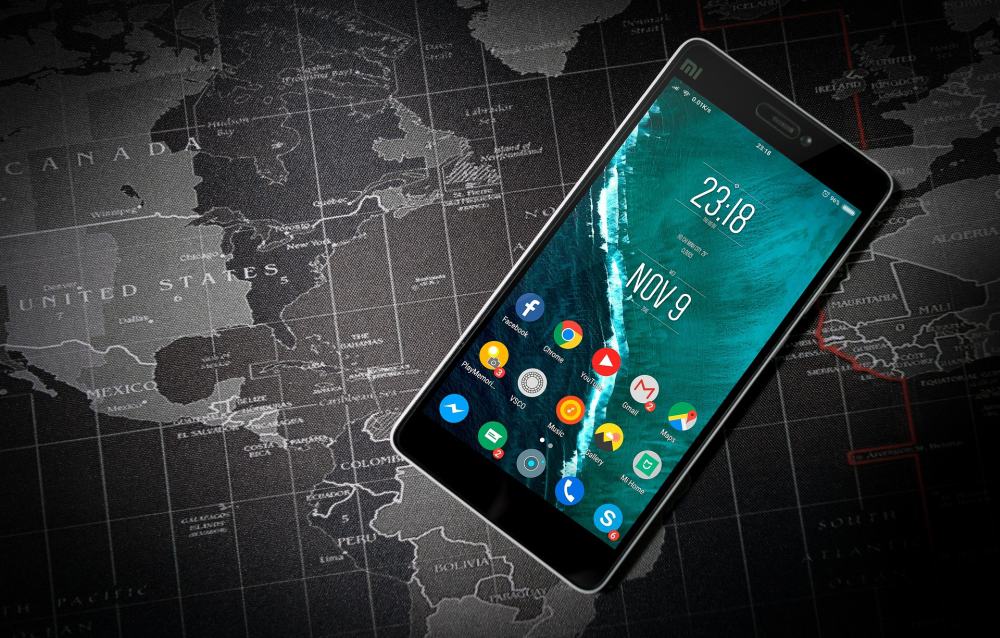 The country where your VPN is registered can have a huge impact on overall privacy. If they're located in an area with strict security laws, the VPN may be forced to keep traffic or account activity logs without notifying users. If a government or law enforcement agency requests access to these logs, the VPN will comply, often in secret. This isn't ideal for users interested in protecting their, of course, and it should be taken into consideration when researching VPN services..
Mullvad is based in Sweden, a relatively friendly area in terms of respecting individuals' privacy. The country is a distant member of the Fourteen Eyes surveillance group, however, which could raise some concerns for hardcore privacy fans. Since Mullvad doesn't keep any kind of user data on file, and because they keep absolutely zero logs, this jurisdiction poses no problems for the vast majority of users around the world.
NordVPN is based in Panama, a country that has no ties to Fourteen Eyes or any other worldwide surveillance efforts. NordVPN has complete control over what it logs and who it has to share its logs with in cases of court orders or law enforcement requisitions.
This category is tough to call. While NordVPN's jurisdiction is technically less of a concern than Mullvad's, the fact that the latter service can be fully anonymous works in its favor. You can't go wrong with either VPN in this case.
Anonymity features
One of the weakest links in your online privacy profile can be subscription payments. Linking bank accounts, credit cards, and PayPal accounts to a VPN means associating part of your identity and location with the service. That can be used against you in some extreme cases, so you'll want to utilize anonymous payments and other unnamed services whenever possible.
Both Mullvad and NordVPN accept a wide variety of payment options, including cryptocurrencies, which are about as anonymous as you can get. Mullvad supports Bitcoin and Bitcoin Cash, while NordVPN accepts Bitcoin, Ethereum, and Ripple. Having these options means you can keep more of your personal details out of the picture as you secure your online data.
RELATED READING: Here are more VPNs which accept Bitcoin for maximum anonymity
Another feature worth noting is the ability to sign up without entering your private information. This includes your e-mail address, which can theoretically be used to track you. NordVPN does not currently offer anonymous accounts, you have to associate it with an e-mail address to join. Mullvad, on the other hand, lets users join without an e-mail address, giving each one a randomly generated account number to use instead.
Mullvad edges out NordVPN in this category thanks to its stronger focus on anonymity.
Traffic restrictions
Strictly speaking, neither NordVPN nor Mullvad put any limitations on how much you can download on your account. There are also no speed throttling rules or restrictions on what content you're free to stream across the VPN's servers.
Both torrenting and P2P connections are allowed on these two VPNs. It's important to note, however, that NordVPN only allows them on specific servers. If you try running a torrent file when connected to another node, your download will not even start. Mullvad features no such restrictions, allowing P2P and torrent downloads on the entirety of its server network.
In terms of default features, Mullvad pulls ahead. However, NordVPN still offers plenty of options for connecting free of restrictions–likely more than you'll ever need. We call this one a tie.
Cost and subscriptions
Every VPN worth its salt comes with a price tag. Free services are dangerous and not worth the effort or risk. Low-cost paid VPNs, then, are the way to go. Thanks to a crowded marketplace competition is pretty high. This means VPN subscriptions are at historic lows, and they seem to keep dropping as time goes by.
NordVPN isn't afraid to nudge the competition by keeping their prices incredibly low. At the time of writing a three year plan is just 2.99 USD per month, with shorter-term subscriptions available at slightly higher prices. The most you'll pay is $11.95 per month, though if you time it right you might be able to catch a NordVPN discount or special offer.
Mullvad skips the multi-tier pricing in favor of a single flat rate of 5 EUR per month, converted to your local currency. They never have sales, and there are no coupons to search for, either. You can get a 10% discount by paying via cryptocurrency, however, and every account comes with 3 free hours to try the service out, which is rare. The pricing simplicity is extremely refreshing, but it does mean Mullvad can't compete on a price-to-price basis with most VPNs.
This category is something of a toss-up, as well. Mullvad isn't expensive by any stretch of the imagination, but NordVPN can be downright cheap if you catch a good deal. Which VPN you choose is entirely up to you in this case, but we'll give NordVPN the nod for penny pinchers.
Conclusion – Which is better, NordVPN or Mullvad?
Picking a VPN isn't as straightforward as stacking up all the data on a spreadsheet and joining the one with the highest numbers. It takes time, research, and personalized testing to find a service that really fits your needs. Comparison guides are a great start to this, but don't let them be the final word for you.
NordVPN is great for anyone who needs server variety above all else. It's extremely fast, offers incredible privacy features to break through censorship walls, has easy to use apps for all modern devices, and it's great at accessing Netflix.
Mullvad has a smaller server network, fewer app options, and a more difficult software interface. Its privacy features are some of the best in the business, however. If you're serious about protecting your data and your identity and don't mind wading through the muck to configure your software, Mullvad is a good choice for you.
No matter which service you go with, both NordVPN and Mullvad will get the job done. Got any information you'd like to add to the comparison? Sound off in the comments section below!