We are reader supported and may earn a commission when you buy through links on our site.
Learn more
What Is Torrenting? What You Should Know if Using Torrents
If you've never used torrents before but are curious to learn more, this is the article for you. We'll address what exactly torrenting is, share tips for using the popular P2P technology effectively, plus illustrate how to use a VPN alongside torrents for safe, anonymous downloads.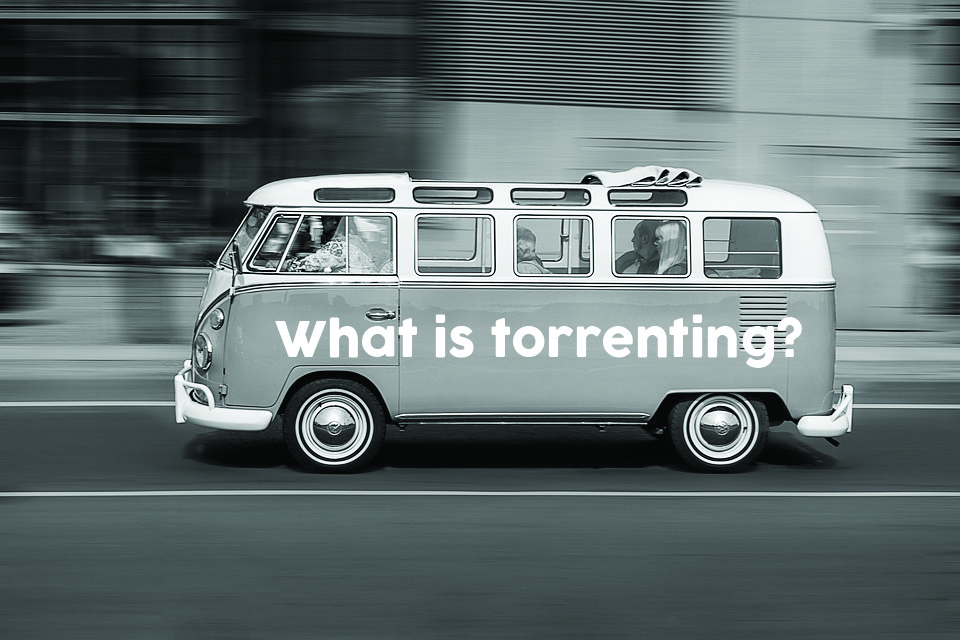 Torrenting is a popular file sharing protocol based on peer-to-peer (P2P) technology. It allows vast numbers of users to connect and share content without having to rely on a single source for downloads. To illustrate the sheer usage of torrents, a 2018 Sandvine report shows that 22% of all upstream internet traffic worldwide is handled by BitTorrent. Insane.
Wanna cut to the chase? Here're the best VPNs for safe torrenting:
NordVPN – Best Torrenting VPN – NordVPN's P2P-optimized specialty servers are exactly what you need to hide your torrent traffic without sacrificing speed.
Surfshark – Not the biggest network, but every server is tuned for safe, unlimited torrent downloads.
IPVanish – The classic torrenting VPN, trusted by thousands all over the world. Good speeds and security.
On the surface torrenting is simple and easy to use. There are a lot of moving parts to the torrenting experience, however. You don't need to know the ins and outs of file sharing to make it work, but it's nice to know what makes torrenting work so you can get the most out of your downloads. Moreover, it's critical you know how to torrent safely and protect your identity. We'll show you everything you need in the article below.
30-days money back guarantee
Always Use a VPN While Torrenting
Virtual private networks (VPNs) are essential tools for anyone interested in torrenting. VPNs encrypt data that leaves your computer, making it impossible for anyone to see what you're downloading. They also obscure your true location by providing you with a virtual IP address. This is extremely important for torrenting, as the nature of the protocol exposes your IP and your location to other users.
Using a VPN while torrenting is as simple as running another piece of software. Choosing the best VPN for the job is a little more difficult, however. There's a lot of information to research and compare, including encryption protocols, server networks, and privacy policies. We've streamlined the process by providing our top recommendation below.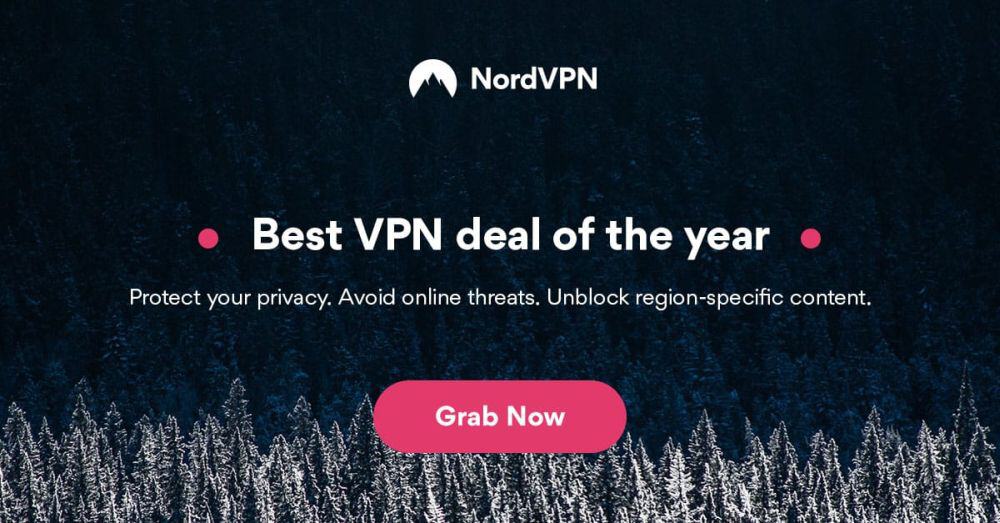 It's fair to call NordVPN the Swiss army knife of VPNs, thanks to its array of highly specialized privacy provisions. Most relevant to anyone interested in torrenting will be the P2P-optimized speciality servers. Simply select one of these clearly-labeled servers within NordVPN's intuitive interface, and let your app do the rest. It will always select the best balance of server distance, encryption protocol, and cipher strength for speedy downloads and truly private connections.
Beyond torrenting, NordVPN also has servers for navigating TOR, getting a static IP to beat VPN blocks, encrypting your traffic twice, and even for evading DDoS attacks. They're all guarded by unbreakable 256-bit AES encryption by default. And with a kill switch plus DNS leak protection, you'll never let a single byte of unprotected information out to reveal your identity and activity.
NordVPN's no-logging policy is second to none, and their Panamanian jurisdiction ensures no government can strong-arm them into changing that.
Read our full NordVPN review.
Pros
SPECIAL OFFER: 2-yr plan (68% off - link below)
Mind-boggling number of servers
Strong encryption is used on all connections
Strict zero logs policy on both traffic and metadata
Great customer service via chat.
Cons
Not much
Apps can sometime be slow to connect.

What if you didn't have to pick and choose your settings to get fast, private torrent downloads? Surfshark set out to make this a reality, and you could accurately blanket-label their entire network as "specialized" for P2P downloads. Gone are the days of slow downloads just because you don't live geographically close to the nearest torrent-friendly server.
Even beyond filesharing, there's plenty to love about Surfshark. Their apps are some of the snappiest, most minimal affairs we've had the pleasure of using. Moreover, most of the tweaking is handled automatically by Surfshark. If the app detects throttling or deep packet inspection or other invasive methods of destroying your privacy, it immediately responds with the appropriate countermeasure.
In short, Surfshark is a solid VPN, with 800 servers across 50 countries, 256-AES-GCM encryption, and one of the world's best logging practices (aka, "strictly never").
Pros
Bypass government censorship with NoBorders mode
Multi-hop connections readily available
No questions asked money back guarantee
Independently audited privacy practices
Support staff manned by actual human beings 24/7.
Cons
Server network is not nearly as expansive as major competitors
Apps don't allow for much manual fiddling for power users.
Read our full Surfshark review.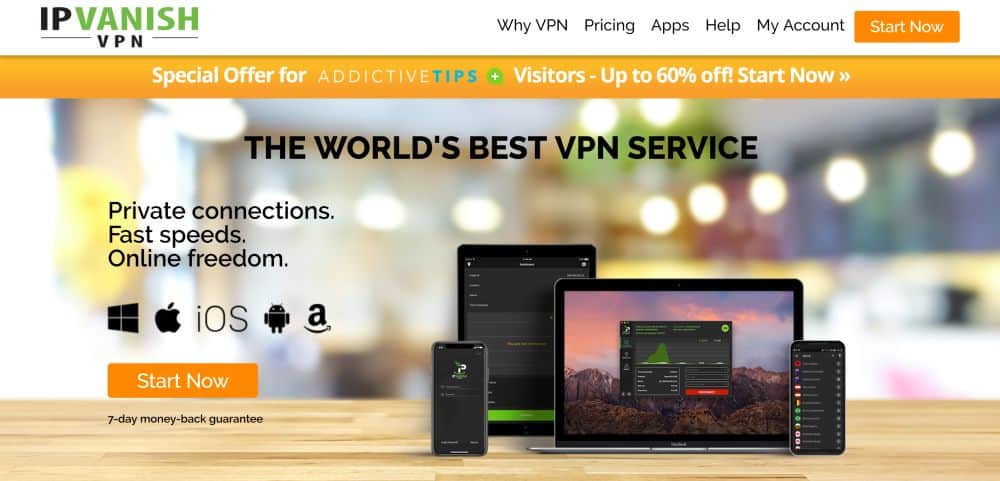 IPVanish is an excellent choice for a strong, fast, and anonymous torrenting VPN. The service features a huge network of over 1,300 servers in more than 60 different countries, giving you all the options you need for low-latency connections worldwide. The network also has 40,000 shared IP addresses for an incredible boost in anonymity. Some of IPVanish's exclusive security features even let you customize encryption strength and automatically change IP addresses on a regular basis.
A strong zero-logging policy is crucial for online privacy, especially when you're downloading torrents. IPVanish doesn't disappoint with its fantastic zero-logging policy covering all traffic. Data leaving your device also gets secured with 256-bit AES encryption along with DNS leak protection and automatic kill switch features for improved privacy. With an IPVanish VPN on your computer, you'll always be safe and anonymous.
Read our full IPVanish review.
Torrenting Basics
Before you jump into the world of torrenting, there are a few terms you should familiarize yourself with:
Indexers – Websites that collect torrent files and act as a search engine for content. If you've ever used The Pirate Bay, Extratorrent, or RarBG, you've used an indexer. Some sites are public and open to use by anyone who lands on the page, while others are private and require an invite.
Trackers – Servers that work as a bridge between torrent users. Whenever you upload or download a file, a torrent tracker orchestrates the entire thing.
Torrent client – Software used to connect to torrent trackers to download and assemble files on your computer. Deluge, uTorrent, and Transmission are a few popular clients.
Seeders – People who are actively uploading a file to the torrent network. It's important to keep completed downloads in your torrent client so you can seed to other users. Without seeders, torrent content can't be downloaded.
Leechers – Downloading a file without uploading (seeding) it. Leeching is generally considered a bad practice while torrenting.
Ratio – The relationship between your uploading (seeding) and downloading (leeching) score. Your ratio for each file should be greater than 1.0, meaning you upload at least as much as you download.
Magnet link – Instead of downloading a torrent file, magnet links identify files and sources and allow your torrent client to start downloading immediately.
History of Torrenting
File sharing dates back to the 1970s when early computer developers needed a way to transfer content from device to device. The first sharing protocols set up simple host-client relationships that let users download copies of files from a centralized server. This quickly gained popularity as technologies such as usenet and IRC spread to the general population, but it was limited by the server's speed and available bandwidth.
As content grew in size, new methods were developed to ease the load on servers while increasing the speed of downloads across the board. Peer-to-peer file sharing (P2P) gained enormous popularity in 1999 with the rise and subsequent fall of Napster. The software used P2P networks to link connected users. Instead of downloading one file from one server, you downloaded countless pieces of files from other users, letting people host and share content in swarms.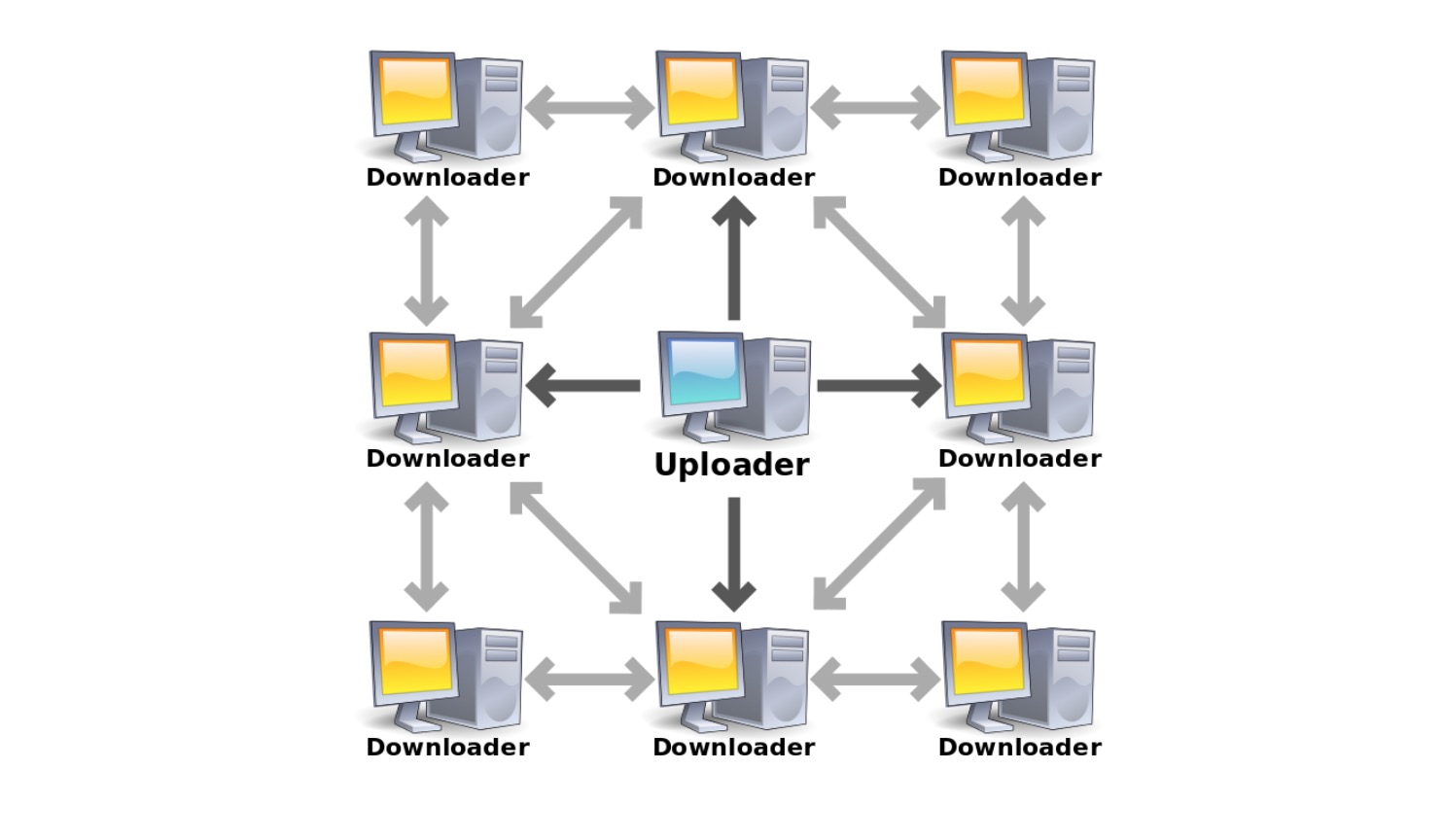 The BitTorrent protocol soon came along. It presented a logical evolution of the P2P model by formalizing and streamlining a lot of technologies that made peer sharing work. Torrents are tiny files that point to trackers, which are external sites that maintain a database of links. These links point to other users whose computers host a requested file. By downloading a torrent you're connecting directly to dozens or even thousands of other users, grabbing tiny pieces of the file which your torrenting software assembles on your computer.
How to Use Torrents
The technology may sound complicated, but in practice it's surprisingly easy to use torrents. It won't be as straightforward as clicking to download a file, and it can be challenging to find good-quality content, especially if you're looking for movies or TV shows. But with a little patience and the right resources, torrenting will open up a new world of downloads for you to browse and enjoy.
Download a torrent client such as Deluge (Windows, Mac, Linux). There are some torrent clients for iOS and Android, but it's best to stick with PC whenever possible.
Search for a torrent to download. Use an indexer or tracker to find your favorite content.
Download the torrent file or click the provided magnet link.
If your torrent client doesn't automatically start, open it and add the torrent manually.
Wait for the torrent to initiate and start downloading from peers.
When the download reaches 100% you can open the file and enjoy your content.
Leave the torrent client running with your download actively uploading so you can seed to other users.
Remove the torrent from your client when you're done downloading. This is an important safety step, because sometimes you may want to shut your VPN off for whatever reason, and you don't want to forget that you're actively uploading data into the torrent network. Alternatively, if you want to keep seeding, just make sure that your torrent client is never open when your VPN is off.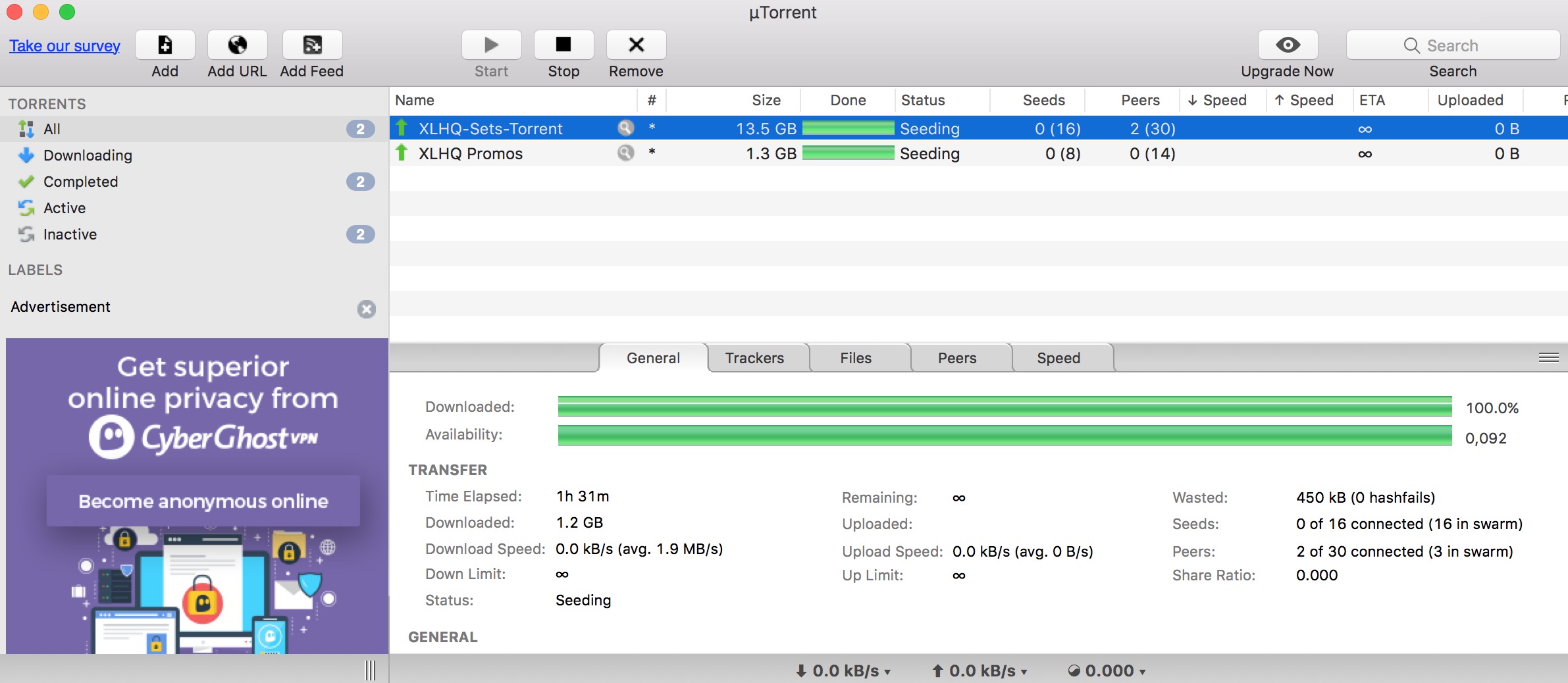 Torrenting Depends on Users, Not Servers
When you get a file from a website or hosting service, chances are you're downloading the content from a single computer. This host-client relationship is pretty straightforward, but the downsides include things like limited bandwidth, slow speeds, and even censorship. After all, if a file only exists in one place, all the host has to do is remove it and no one can use it.
Torrenting neatly sidesteps the problems of availability and slow speeds. You don't download files from one source, you download it from dozens. Each user who downloads is then turned into an uploader (seeder), which in turn provides more sources for other users to download from. The more people who use BitTorrent, the stronger it becomes. It's just one of the many reasons torrenting has gotten so popular in recent years.
When torrenting, always keep in mind that you're part of a community. Seed as much as you can, keep a good ratio, and help your fellow torrenters participate in file sharing.
Is Torrenting Legal? Is it Safe?
Any new technology is going to come with a few hurdles to overcome, and BitTorrent is no exception. As soon as torrenting became popular people started using it to share pirated content, especially high-definition movies and TV shows. This soured the public perception of torrenting as a tool for breaking the law, which is a little unfair. BitTorrent has countless legal uses, everything from distributing your own files without a server to effortlessly sharing content with your school or work group. Torrenting itself is perfectly legal, but like any tool, you can abuse it in illegal ways.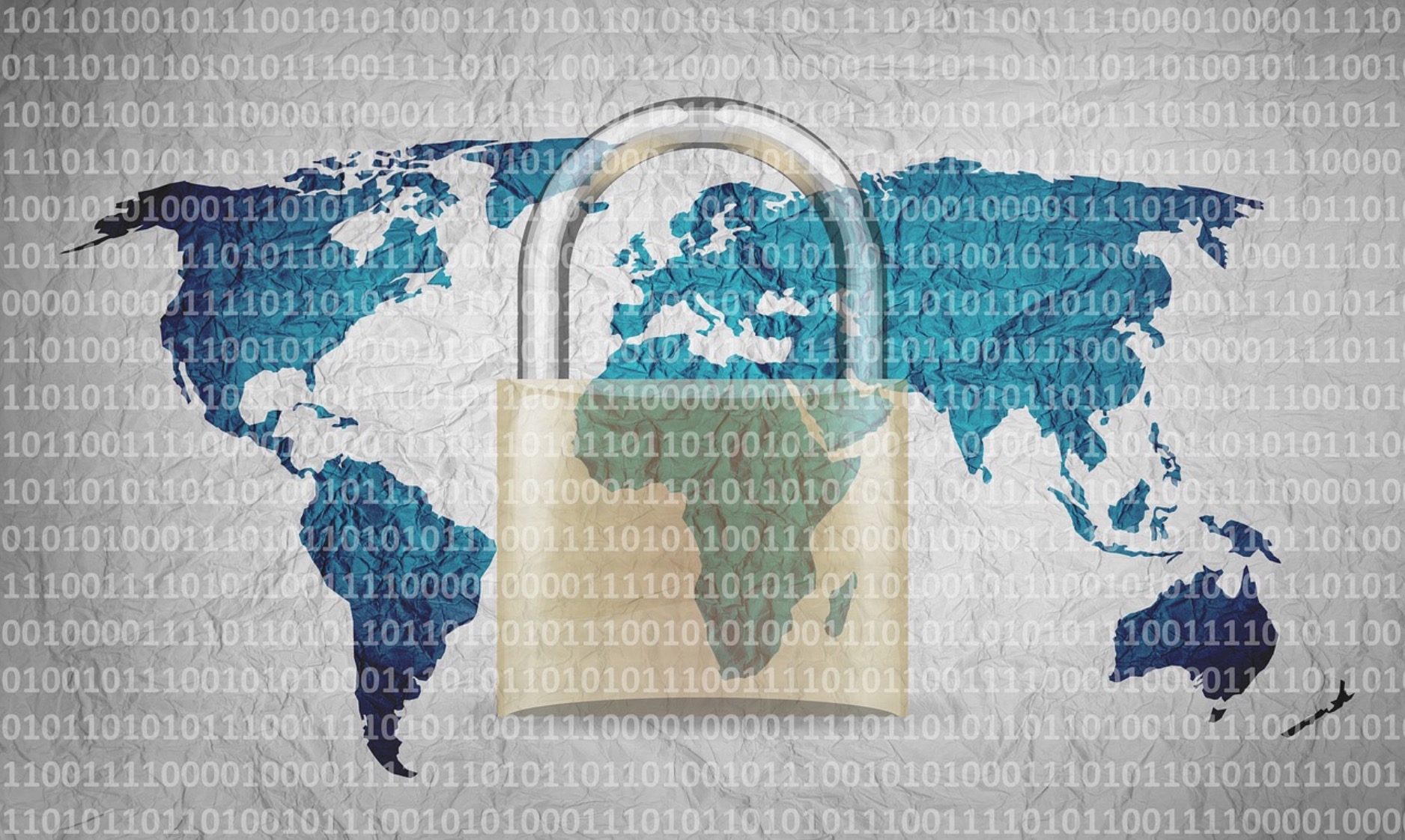 The distinction that has kept torrenting alive is the fact that torrent sites do not host any content. You're downloading from other users, not from trackers or indexers, which puts most of the community in a legally gray area. As is the case with downloading any file from the internet, there's always a chance you'll run into a virus or malware. Depending on the torrent indexer you're using this may be more common than you think. Files can also be mislabeled intentionally or accidentally, which means you should always be a little cautious when grabbing torrents from the internet, just in case.
Staying Safe while Torrenting
While torrenting and torrent sites are generally safe, there are some dangers to look out for. Viruses, malware, data theft, and other issues can arise if you're not careful. Follow the tips below to secure your computer and keep yourself out of harm's way.
Always use a VPN – VPNs are important for everyday privacy and security, but they're absolutely essential for downloading torrents. Connecting to peers means showing your IP address to the world, which simply isn't safe in the modern digital age. You should always use a VPN for P2P file sharing. Always.
Use anti-virus software – Anti-virus software is a front line defense against harmful files. Keep your scanner active whenever you search for, download, or run torrents.
Don't download illegal content – Downloading pirated movies, software, and TV shows will put you in harm's way. If you stick to legitimate content, you're much less likely to get into trouble.
Choose public trackers carefully – Where you get your torrents from makes a huge difference. Popular sources are generally safer to use than underground ones, though this isn't always the case. Check out our guide to the best and safest torrenting sites currently operation.
Use private trackers – Registration requirements help keep private trackers safe from troublemakers. If you can gain access to a few good private trackers, stick to them for life.
Reader-submitted Torrent Recommendations
Got a reliable torrent site you love to use? How about a favorite torrent client you can't live without? Let the world know in the comments below.