We are reader supported and may earn a commission when you buy through links on our site.
Learn more
Are VPN Browser Extensions Safe?
There is an overwhelming selection of VPN browser extensions out there, but unfortunately not all of them are designed with your privacy foremost in mind. Today, we review several top-tier VPN providers that offer fully featured browser extensions proven to boost your cybersecurity. We'll then contrast these services with so-called "free" VPNs which can actually make you less safe.

Regular Internet users are already well-aware of the benefits browser extensions can bring. Rather than firing up a separate application, you can toggle handy functionalities on or off to enhance your browsing experience at the click of a button. And these days, perhaps no such functionality is more important than a VPN, which allows you to bypass regional restrictions and stay secure online. It only seems natural that there should be browser extensions for VPNs, and that is indeed the case. However, opting for an add-on rather than the VPN app comes with its own risks.
Don't compromise on your safety, pick the best VPNs with full-featured browser extensions:
NordVPN – Best for Browser Security – NordVPN is a massive cybersecurity package, so it's impressive how much functionality they've crammed into their lightweight browser extensions. Unbreakable encryption, spoofing to every corner of the earth, and total anonymity.
Surfshark – Unlimited simultaneous connections, automatic adblocking, plus blanket obfuscation.
ExpressVPN – Searing fast connection speeds, a kill switch, and unlimited bandwidth and server switching.
CyberGhost – Excellent standalone browser extension for accessing advanced privacy provisions.
PureVPN – Dedicated IPs, DDoS protection, port forwarding, and more.
Many providers' browser extensions are free and rather unsafe. This is oftentimes due to the lack of security measures such as strong data encryption. With the right provider, this issue can be avoided altogether. In this article, we will outline the most important features in a VPN provider, give you our VPN recommendations, explain the difference between an extension and an app, and more.
30-days money back guarantee
Essential qualities of a truly secure VPN
Whether you are a rookie or an experienced VPN user, you will need to be selective about the provider you choose. Don't get flustered with big words like "encryption" or "proxy servers" – VPN providers try to make things as simple as possible for all users. Below, we have outlined some of the key features that you should consider when making your decision. Once you prioritize them based on your online needs, you will know what to look for in our VPN recommendations section.
Best VPNs with VPN browser extensions you can trust
Narrowing down the VPN market can be daunting, but we've done the hard work of comparison testing for you. Using the criteria above, we've determined the top four VPNs with proven-safe extensions available for the most popular browsers: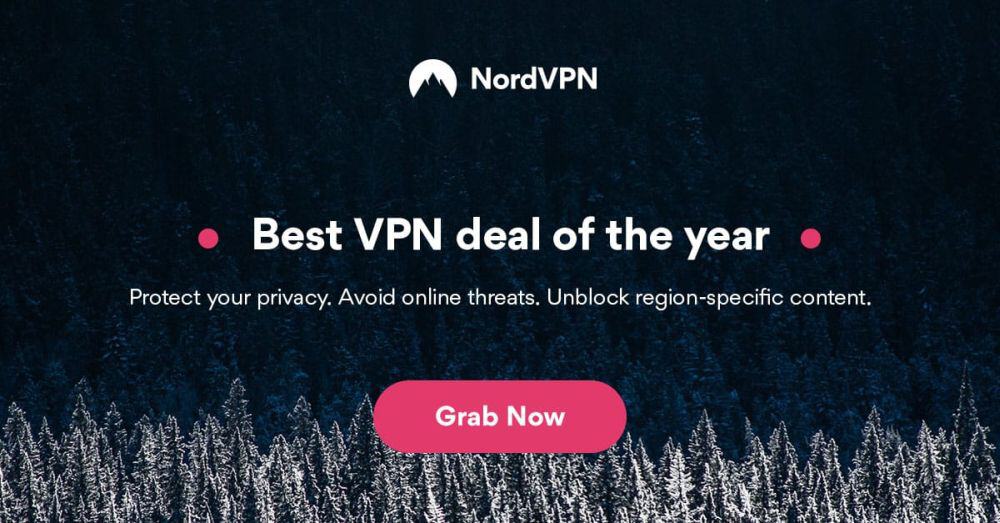 With 5,500+ servers in 58 countries, NordVPN provides an utterly huge number of options to optimize your VPN connection. This robust network enables low-lag, reliable and fast connections no matter where in the world you connect. What's more, this provider offers a range of speciality servers fine-tuned for advanced functionalities like Onion over VPN, anti-DDoS, double VPN, P2P and more.
NordVPN is secured using industrial-strength 256-bit AES encryption, making your connection virtually impossible to penetrate via brute force tactics. With one of the best no-logging policies in the industry, you can also be dead-certain that your VPN usage metadata will never come back to haunt you. An automatic kill switch further enhances NordVPN's security features by making sure data doesn't leak to your provider when your VPN service goes offline.
NordVPN offers browser extensions for all the major browsers, including Chrome, Firefox, Safari, and Internet Explorer. It only takes a few moments to install, after which you will be able to bypass regional blocks in no time. NordVPN's extension also provides reliable encryption and keeps your IP address safe at all times by disabling the WebRTC protocol.
Read our full NordVPN review.
Pros
Very fast speeds make this a strong choice for 4K streaming
Most VPN servers with different IP addresses
Torrenting is explicitly permitted
"Double" data protection
24/7 Customer Service.
Cons
They can take 30 days to process refunds.

Surfshark is a snappy, modern VPN with a few extra tricks up its sleeve we haven't seen much of before. The core offering is fully intact, with unbreakable 256-AES-GCM encryption, an independently audited no-logging policy, outstanding BVI jurisdiction, and a respectable network of 800+ servers in 50 countries.
Where it diverges from the rest is in the automatic functionality, much of which is available to users of Surfshark's Chrome and Firefox browser extensions. For example, no matter which server you connect to, it will "just work" to unblock sites like Netflix–no tweaking required. And when your traffic encounters surveillance methods like deep packet inspection, Surfshark will automatically engaged Camouflage obfuscation to counteract it.
Heck, there's even a full-featured ad blocker and anti-malware module, baked right into the browser extension. Overall, Surfshark is a clear winner for ensuring safer browsing.
Pros
Unblock VoIP in oppressive regimes like WhatsApp, Skype, Discord, and more
One of the first VPNs to implement RAM-only servers
Unbreakable AES-256-GCM encryption on every connection
VPN home jurisdiction in British Virgin Islands is ideal for privacy
Support staff manned by actual human beings 24/7.
Cons
Connection speeds won't impress users of other high-end VPNs
Power users may wish for more settings to fiddle with.
Read our full Surfshark review.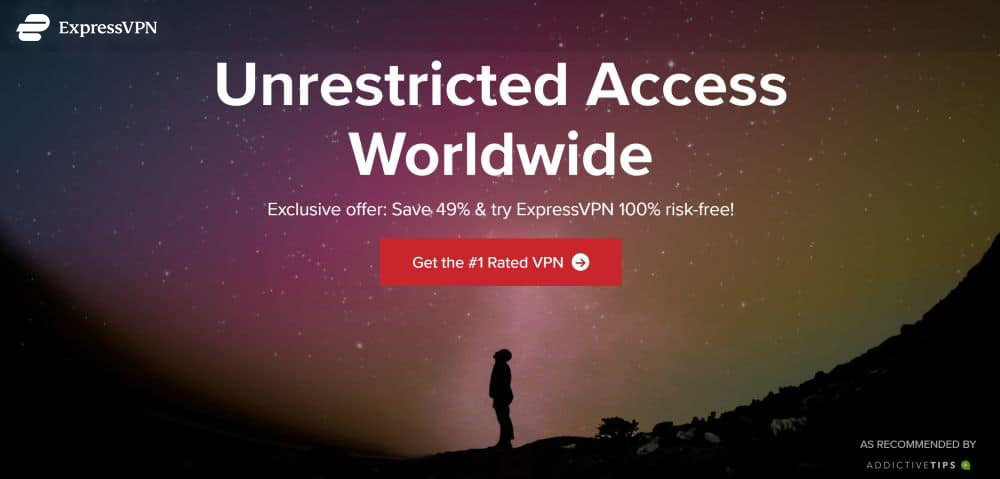 ExpressVPN is one of the fastest VPN services on the market. With an impressive network of 3,000+ servers across 94 countries, this provider doesn't merely give you plenty of connection options in terms of location – it also helps you pick the fastest available server so that you don't encounter any speed problems throughout your online experience. Furthermore, ExpressVPN provides unlimited bandwidth, no speed caps and as many server switches as you need, which further enhances your experience and prevents you from encountering buffering or loading delays. Whether you want to stream videos on your PC or phone, ExpressVPN is available on a range of softwares, from Windows to Android.
ExpressVPN uses military-grade 256-bit AES encryption, which protects all your online data and makes it impossible for third parties to read. What's more, your privacy is backed up by a strong policy against keeping user logs, so your history and data can never be used to identify you. Other useful security features include an automatic kill switch, which shuts down your internet to prevent transmission of unencrypted data in case you suddenly get disconnected. DNS leak protection also acts as a safety net by conducting simple tests to determine whether your DNS requests are being leaked.
In terms of extensions, ExpressVPN offers in-browser VPN services for Firefox, Chrome, and Safari. It also includes a VPN kill switch, DNS leak protection, and location spoofing. However, in order to use the browser extension, you will need to install the ExpressVPN desktop app first.
Read our full ExpressVPN review.
Pros
Works with US Netflix, iPlayer, Hulu and other services
3,000+ super fast servers
No DNS/IP leaks found
Keeps no logs of personal data
24/7 Customer Service.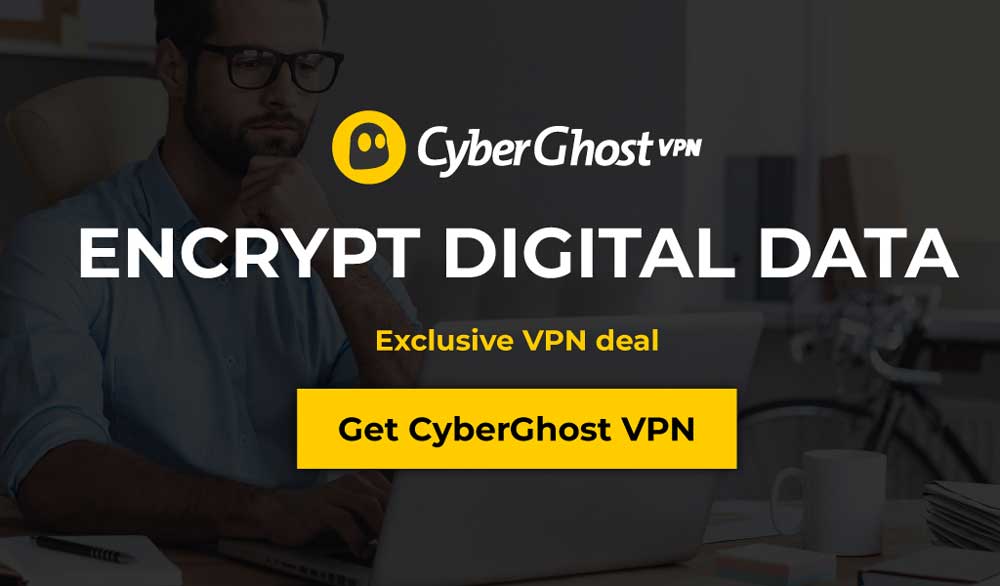 CyberGhost prioritizes privacy, security, and a seamless user interface that appeals to both VPN newbies and veterans alike. The provider has a server network of 6,200+ servers in 90 countries, enabling you to get the fastest connection available. Furthermore, CyberGhost provides its users with unlimited bandwidth, high connection speeds and no speed caps. If you are looking for a VPN for streaming, this is a solid choice.
CyberGhost's app is advanced yet user-friendly, which makes it particularly good at bypassing geographical restrictions. Upon launch, you will be presented with six profiles to choose from, including "surf anonymously", "unblock streaming", and "choose my VPN server". These profiles are then customizable depending on what you're looking for – you can choose extra features such as "extra speed", "block ads" or "block online tracking".
The good news is, the CyberGhost browser extensions are easy to install but also encrypt your data. Having said that, the plugin doesn't protect you from leaks, such as webRTC leaks quite common for Google Chrome. Furthermore, the extension will not allow you to connect to streaming channels, but it comes at no extra cost and will help you unblock content.
Read our full CyberGhost review.
Pros
LOW PRICE: 6 EXTRA free months (79% off - link below)
Special profile designed for torrenting privately
Not in the 14 Eyes
Strict no logging
Live chat support (24/7).
Cons
IPv6 WebRTC leak in macOS
Doesn't unblock all streaming services.
PureVPN is one of the best providers for keeping you safe throughout your browsing experience. By using a 256-bit AES encryption, PureVPN allows you to browse an array of content whilst knowing that your online identity is safe. Added security features including virus protection, malware shields, DNS filtering, which protects you from external interruptions and potential leaks and viruses, and more. In terms of no-logging policy, PureVPN is a little more complicated. The provider does log information about your bandwidth and the connection you set up, but no traffic logs. This means that some information is stored – but nothing that could help identify you in any meaningful way.
PureVPN has a respectable server network, too. With 2,000+ servers in 140 countries, PureVPN covers a wide variety of locations, including countries such as Armenia, Bangladesh, Brunei, Mongolia, and Ghana. If you are a world traveler looking to have as many connection options as possible, PureVPN is a great choice for you.
Read our full PureVPN review.
Benefits of using a VPN while browsing
Now that you have picked your provider, below are some of the biggest advantages of using a quality VPN service:
Bypass censorship blocks
Whether you are located in the U.S. or China, you will encounter restricted access to certain websites. In order to bypass the issue of blocked and restricted websites, you can use a VPN, which will help you unblock even the most protected websites like Facebook or Google.
Data encryption
Your privacy is one of the most important parts of your online experience, but no stable house can be built without a foundation. Think of data encryption as the backbone and foundation of internet security. In a nutshell, data encryption is the process of translating your data into unreadable code so that there is never a chance of your identity or online activity logs being exposed. A quality VPN will use strong encryption protocols among other security features to keep everything you do via your browser safe.
Hide your IP address
When you are browsing online, your ISP assigns your device an IP address. This is a unique identifier that is used to deliver data to your device and keep track of your location. Using a quality VPN will make sure that your IP address information is protected or not even stored at all. Furthermore, it will allow you to switch servers which, in turn, changes your IP address and helps you overcome regional content limitations.
Avoid surveillance and snooping
Government snooping and hacking personal online information is not unheard of. This is why it's so important to maintain your privacy and make sure your data is not being tracked or investigated by the government or even criminals. A VPN will help you remain anonymous and safe on the internet all throughout your browsing/streaming experience.
Why browser extensions?
A web browser extension is a piece of software that integrates into your web browser and allows you to mask your physical location in order to avoid geo-restrictions. While there are some concerns to take into account, using a VPN browser extension has its benefits.
Firstly, they are typically cheaper than the provider's full app. Depending on the provider, the difference isn't too significant, but if you are looking to save a few dollars, this is good news for you. Keep in mind that for some quality providers, you will need to download the app in order to use the extension in the first place.
Secondly, the extensions are usually much easier to install and you won't need to leave the browser to download or install anything. Whether you are browsing on Google Chrome or Mozilla Firefox, you won't need to switch windows to start browsing with a VPN. With a good provider, you will still have security benefits when browsing with an extension. Some even offer the VPN kill switch, DNS leak protection and location spoofing, which are all available on the apps, too.
Are extensions safe?
In short, VPN browser extensions are only as safe as the provider you are using. For example, using a free VPN provider has many dangers to it, and so does using free VPN extensions. There have been many reports complaining about free services that expose users' sensitive information and are even willing to distribute it to interested third parties without users' consent. This risk, however, is applicable to both free VPN apps and free VPN extensions.
Free extensions typically lack one of the two basic components of a VPN – they do not encrypt your data. Some have even argued that without these protocols a "VPN browser extension" is merely a proxy service that allows you to bypass regional blocks by getting a different IP address. When a VPN does encrypt any data, this is only applicable to browser traffic, which is not enough to protect your identity and online logs.
Conclusion
Whether you are a student in college or a full-time employee in the high-tech industry, an internet browser is an essential part of your day. While it seems logical to use your VPN through your browser to avoid the hassle of using multiple software applications, there are advantages and disadvantages to this tool. If you are looking to simply bypass regional blocks and restrictions, a VPN browser extension is optimal for you.
What are your thoughts and experiences on VPN browser extensions? Leave us your comments down below!