We are reader supported and may earn a commission when you buy through links on our site.
Learn more
Best VPN App for Windows 10 in 2021
Windows 10 makes massive security improvements over its predecessors, but you still need a VPN to totally ensure your cybersecurity. Today, we review the top Windows-compatible VPN apps, each rated for its encryption, network coverage, connection speeds, and more. By the end of this article, you'll have what you need to make an informed buying decision for your privacy online.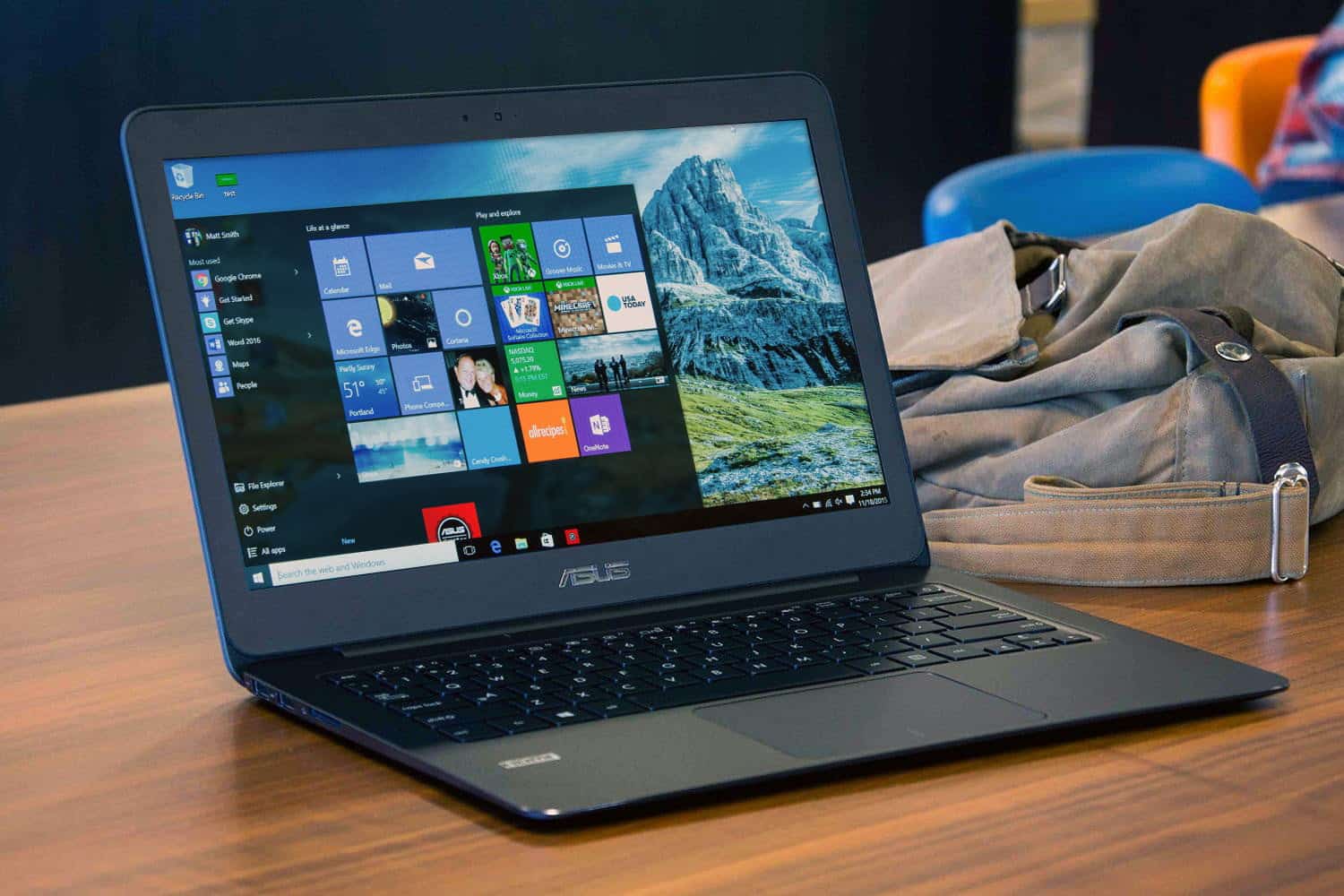 Today, we'll be discussing perhaps the single best way to enhance the security of your Windows device: by installing a VPN. These handy pieces of software encrypt all the data you send and receive over the Internet, making it all but impossible for third-parties to snoop in on your activity.
Want the answer quick? Here are the best Windows 10 VPNs and why we like them:
NordVPN – Best Windows VPN – NordVPN resides atop the high water mark of the VPN industry, with full-features Windows apps delivering tens of thousands of spoofable IPs, military-grade encryption, and specialized servers for any use-case.
Surfshark – A budget VPN with premium privacy provisions. Blanket obfuscation, adblocking, and more.
ExpressVPN – The premium pick for fast connections, with a built-in speed test, leak protection, and rotating IPs.
CyberGhost – Our top recommendation for less tech-savvy users. Plain-English options like "surf anonymously" make configuration a breeze.
PrivateVPN – A small but high-quality provider, which owns its entire network for full transparency.
PureVPN – Offers connections to VPN servers in more countries than any other.
While it is a massive improvement on its predecessors, Windows 10 still comes with numerous privacy issues. In fact, Microsoft's privacy policy specifies that they will "access, disclose and preserve personal data, including content, when we have a good faith belief that doing so is necessary to protect our customers or enforce the terms of governing the use of the services." If you're at all concerned about your privacy, then securing access to a VPN is your first step. We'll show you how to take it in this guide.
30-days money back guarantee
What's the best VPN app for Windows 10?
Quality VPN services use military-grade encryption and no-logging policies, among other things, to keep your data protected and anonymous at all times. These features combine to form an effective way to shore up many of Windows 10's privacy deficiencies.
So, what is the best VPN app for Windows 10? There certainly are a lot of options out there, all claiming to be the best. We're here to help you separate the wheat from the chaff with our top recommended VPN providers: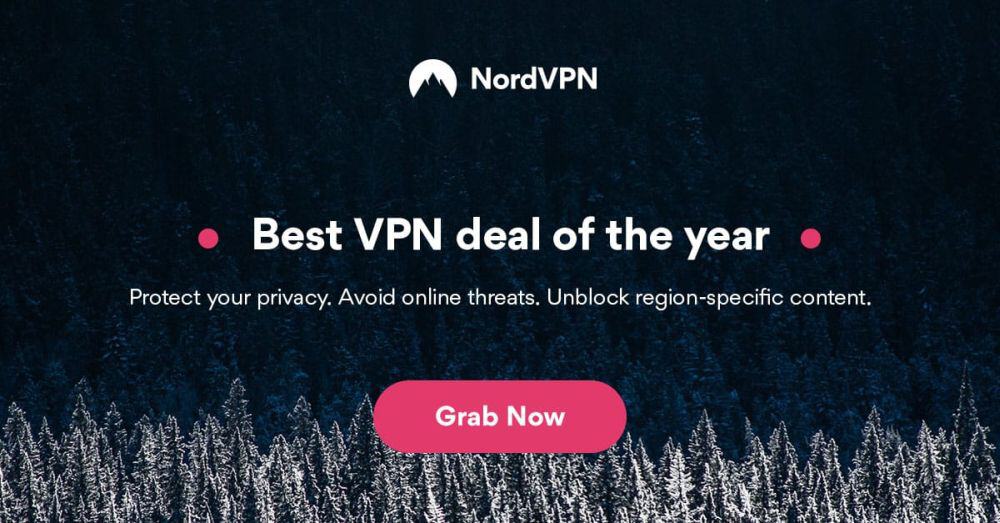 NordVPN consistently ranks as the best VPN provider for several reasons. First, it has one of the largest server networks on the market, consisting of over 5,800 servers in 59 countries. This means that you will have plenty of connection options, as well as fast connections and low latencies. Moreover, NordVPN offers a range of specialty servers that are particularly appealing if you are a more advanced user. These include anti-DDoS, which is ideal for gamers, and obfuscated servers, which hide the fact that you are using a VPN. NordVPN's attractive, intuitive user interface makes installation and use of their dedicated Windows 10 app a walk in the park.
In addition to a solid range of fundamentals, NordVPN is rich in security features. For starters, the service uses military-grade 256-bit AES encryption, which generates more key combinations than there are atoms in the universe. Specific protocols include UDP and TCP, as well as SSTP, PPTP, and lightning-fast L2TP/IPSec. Furthermore, NordVPN has one of the most complete zero-logging policies in the industry. It covers traffic, IP addresses, timestamps, bandwidth, and even browsing history, meaning no third party can get its hands on your data. The provider is based in Panama, which means that they are virtually immune to any takedown requests and no government can demand user information. Additional security features include an automatic kill switch and an in-built DNS leak test, both of which are designed to alert you if your connection is ever interrupted.
Read our full NordVPN review.
Pros
Very affordable plans
Most VPN servers with different IP addresses
DNS leak protection, kill switch
"Double" data protection
Great customer service via chat.
Cons
Not much
Apps can be a bit cumbersome to use.

Surfshark's Windows 10 app is a masterclass in modern VPN design. Whether you're on desktop or mobile, you'll see the same three simple lists of available servers (3200+ servers in 65 countries total). These include standard connections, static IP servers, and even multi-hop routing for extra security.
Connections are established through only the most modern tunneling protocols, including OpenVPN, IKEv2/IPSec, WireGuard, plus Shadowsocks, and encrypted with the unbreakable 256-AES-GCM cipher. No matter which server and protocol you choose, Surfshark also offers Camouflage obfuscation, NoBorders anti-censorship, and CleanWeb anti-malware and adblocking on every single connection.
Moreover, Surfshark's failsafes are second to none, including IP/DNS/WebRTC leak protection, a kill switch, and a solid no-logging policy. In fact, their RAM-only server infrastructure makes it impossible for them to keep logs.
Pros
Bypass government censorship with NoBorders mode
Every server is a speciality server
Unlimited simultaneous connections–Protect your whole family!
Zero logging policy ensures your activity can't be used against you
Helpful 24/7 live chat with an actual human being.
Cons
Speeds occasionally suffer a noticeable drop
Apps don't allow for much manual fiddling for power users.
Read our full Surfshark review.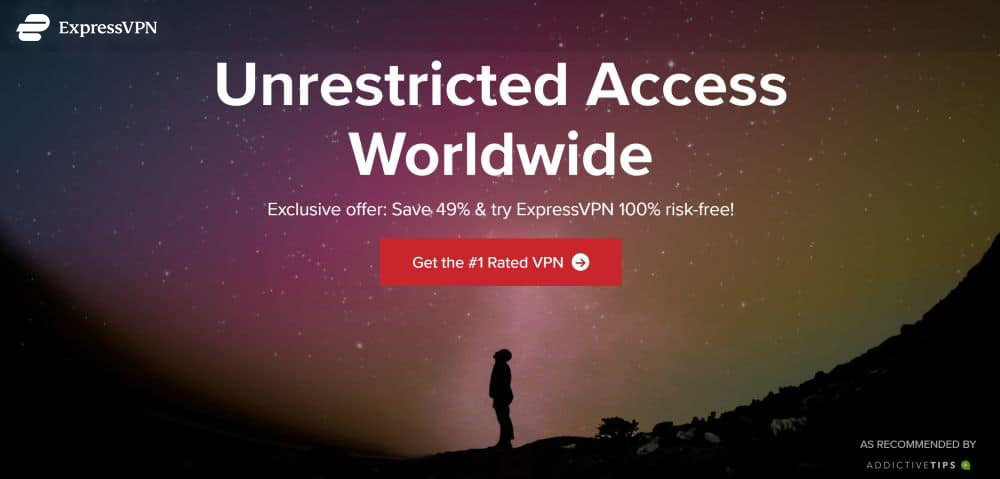 ExpressVPN's Windows 10 app offers a great balance of security and speed. It starts with an incredible network of 3,000+ proxy servers across 94 countries, spoiling you for choice in configuring the optimal VPN connection. Whether you want to stream, unblock websites, or simply stay anonymous, you'll be able to find the right node for the job. To help you sort through your choices, ExpressVPN offers a built-in speed test to help you hone in on the fastest server. Their sophisticated 256-bit AES encryption methods are also tuned for performance; keeping prying eyes out of your data stream while preserving your natural connection speed as much as possible. You can further customize your experience via OpenVPN's UDP and TCP, as well as L2TP/IPSec encryption protocols for extra speed.
But encryption is useless without a sterling logging policy to back it up, and ExpressVPN delivers in spades, covering DNS requests, traffic, IP addresses, and more. Even better is ExpressVPN's jurisdiction, conveniently located in the beautiful British Virgin Islands–just out of reach of the Five, Nine, and Fourteen Eyes surveillance agreements. Rounding out the package are an automatic kill switch plus DNS leak protection.
ExpressVPN places no limitations on bandwidth, server switching, or speed, making it ideal for everyday use. Last but not least, you have the option to establish 3 simultaneous connections, perfect if you have multiple Windows 10 devices that need protecting.
Read our full ExpressVPN review.
Pros
SPECIAL OFFER: 3 months free (49% off - link below)
Fastest servers we have tested
Torrenting/P2P allowed
No logs for personal data
Great customer service via chat.
Cons
Expensive month-to-month plan.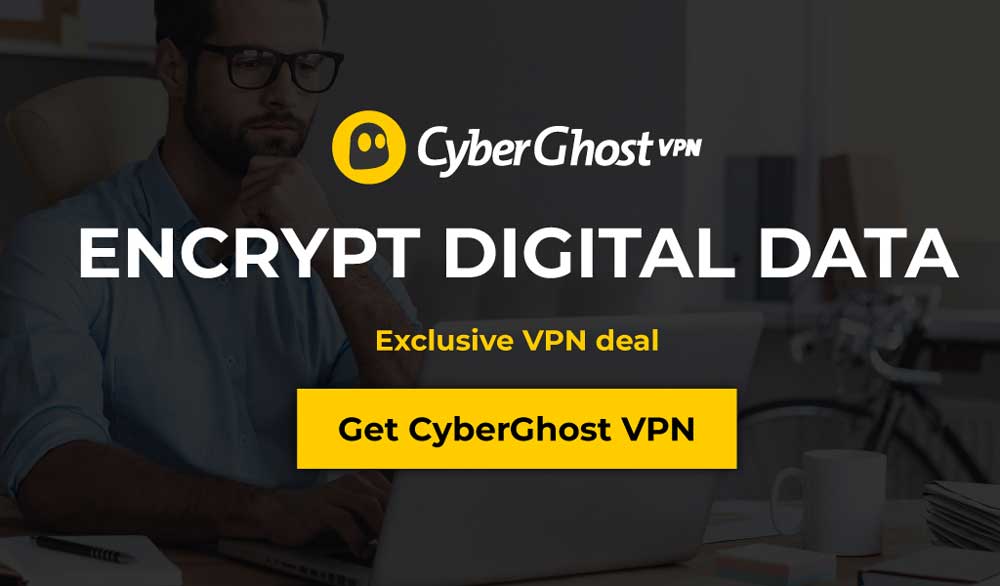 CyberGhost offers the ultimate combination of ease of use and advanced features. It only takes a few moments to install the Windows 10 app, and upon launch you'll be treated to a colorful, minimalist user interface. Choose from one of a handful of pre-configured profiles, tailored to things like unblocking streaming, added security on public Wi-Fi, or bypassing website blocks. You can tweak these profiles further, with simple toggles like "block ads" and "extra speed". If you want some DIY control over your connection, it's easy to manually select from over 6,000 servers in 87 countries worldwide.
Performance-wise, CyberGhost operates admirably, preserving the bulk of your natural connection speed–perfect for secure streaming and gaming. What's more, there are zero caps on speed and bandwidth, plus unlimited server switching. Connect up to 5 devices with a single subscription, even if you're using something other than Windows 10.
Despite its user-friendly service, CyberGhost has some of the best available security features. First, military-grade 256-bit AES means that it would be practically impossible for anyone to get their hands on your online activities. Furthermore, CyberGhost employs an immaculate no-logging policy; the service doesn't even store your e-mail address, let alone sensitive metadata. For Windows 10 users, there are even more features for your ultimate safety. These include a kill switch, a connection guard, and an in-built DNS leak test. All in all, CyberGhost grants you access to industry-leading privacy features with minimum effort required on your end.
Read our full CyberGhost review.
Pros
LOW PRICE: 6 EXTRA free months (79% off - link below)
Affordable plans
Jurisdiction in Romania
Zero logs and good privacy features
45-days money back guarantee.
Cons
Doesn't unblock all streaming services.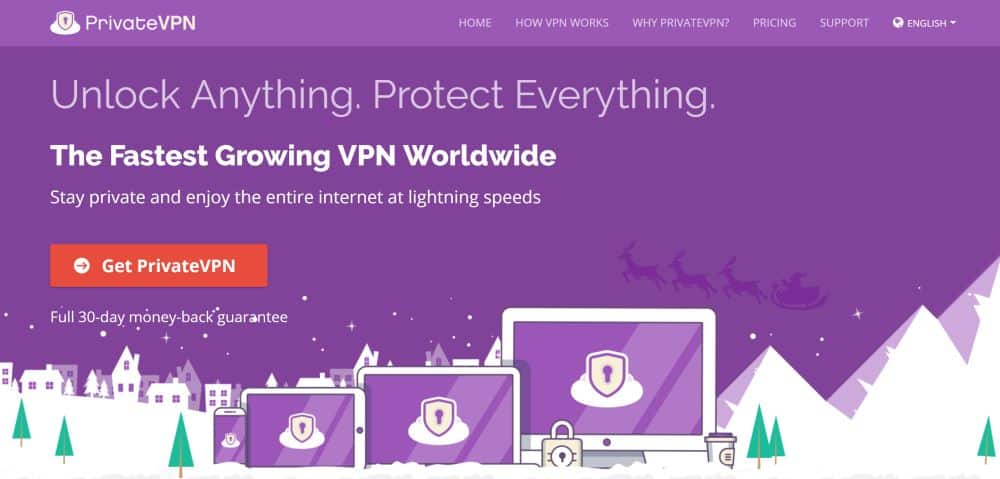 PrivateVPN, true to its name, places major emphasis on online privacy. You've got the option to connect with 128 bits of CBC encryption for a great balance of speed and security, or upgrade to 256-bit AES for the ultimate veil of cryptography. This is backed up by a sterling no-logging policy, so you never have to worry about leaving behind records which might be used against you. Taken together, these features all but guarantee anonymity against third-party snooping, no matter how sophisticated. Even better, PrivateVPN is located in Sweden, a country relatively friendly to online freedom and privacy.
Although PrivateVPN's server count is modest, with 150 servers in 60+ countries, in practical terms it is robust enough to match the utility of other top-tier networks. PrivateVPN offers unlimited bandwidth, server switches, and speed with every subscription, which is ideal for regular use on a Windows device. You also have the option to establish up to 6 simultaneous connections, so it can be a great pick even for office environments. The provider has an app compatible with Windows 10 specifically, and the installation and setup take moments.
Read our full PrivateVPN review.
PureVPN is a top-tier VPN service that is one of our leading choices in terms of security. To start with, the provider uses top-of-the-line 256-bit AES encryption, which makes it impossible for third parties to access your data. It continues with an entire suite of additional features, which are together exclusive to PureVPN: DDoS protection, dedicated IP addresses, a NAT firewall, anti-spam filtering, and antivirus software. There are even speciality "Ozone" servers you can connect to which offer automatic access to URL filters, anti-malware countermeasures, IDS/IPS, content filters, and even malicious app blockers.
PureVPN is also a great choice for its ease of use and customer-oriented service, with live chat support available 24 hours a day. In addition, there are no limitations in terms of bandwidth, server switching, or speed, making it ideal even for users who want to use the app at all times. With a server network of 2,000+ servers in 140+ countries, you have the option to get practically any IP address you want with fast speed and low latency. PureVPN is available on all Windows 10 devices, so the installation will be a breeze.
Read our full PureVPN review.
Benefits of using a VPN
VPNs are like digital Swiss Army knives; they enable your device to control many aspects of your connection to the Internet. What's more, they are customizable to your use-case. Let's take a look at a few of the most common applications for VPNs:
Unblock streaming services
Many websites and services worldwide are geo-restricted. This means that depending on the geographical origin of your IP address, the range of websites you can access freely varies. We'll give you a simple example. If you use Netflix on a regular basis, you know that catalogues change depending on where you are in the world. In America, for example, there are 4,579 films available – a massive number compared to the 2,425 films available in the United Kingdom. With a VPN, you don't need to worry about these restrictions. You will be able to mask your true IP address by selecting a VPN server located elsewhere in the world, and borrowing its IP as your own.
Bypass firewall blocks
If you work in an office or study at a college, chances are your Wi-Fi connection there is limited. Academic institutions and large corporations tend to block popular entertainment websites like Facebook, Youtube, and Netflix using firewalls. This is because they believe that the focus of their students and employees should be entirely on work. However, as you probably know, this can be irritating and even counterproductive. In order to surf the web freely and securely regardless of whether you are at school, in an office, or at home, you will need a good VPN provider with a solid range of privacy features, including strong encryption.
Get the best shopping deals
When you use a VPN to change your IP address, you discover a range of content that isn't related to streaming films and TV shows. Most e-commerce websites and services alter prices depending on where you are browsing from. For example, if you are shopping for flight tickets, the price you see from the United States will most likely be different to the one in Sweden; this is the case even the country of origin and destination remain the same. So, in a nutshell, next time you are booking a flight or hotel, don't forget to browse from a country with a low average income.
READ MORE: How to get Steam games cheap with a VPN
Stay anonymous online
Windows 10 comes with a range of data-sharing defaults that are a risk to users' online security. For example, some apps have permission, as a default, to use your computer's camera, microphone, account information, and more personal data. It's no surprise that this can be uncomfortable for many people. Unfortunately, this is an underlying security issue with the platform that a VPN can't really solve.
However, a VPN will encrypt all traffic flowing to and from your computer, so at the very least you won't have to worry about third-parties snooping on your Internet connection. What's more, you can count on any one of our recommended providers never to rat on you, since they all pack no-logging policies which not only prevent your activity logs from falling into the wrong hands, but erase them altogether. For this reason, a VPN is still an essential security upgrade for Windows 10, even if it doesn't single-handedly solve all its problems.
LEARN MORE: What you need to know about the 5, 9, and 14 Eyes surveillance groups
Avoid free VPNs
If you've been doing research on providers before reading this article, chances are you have come across countless free VPNs. In fact, chances are they all promised you a fast, free, and reliable service within minutes of installing. Unfortunately, like with most free offers online, there is a massive catch.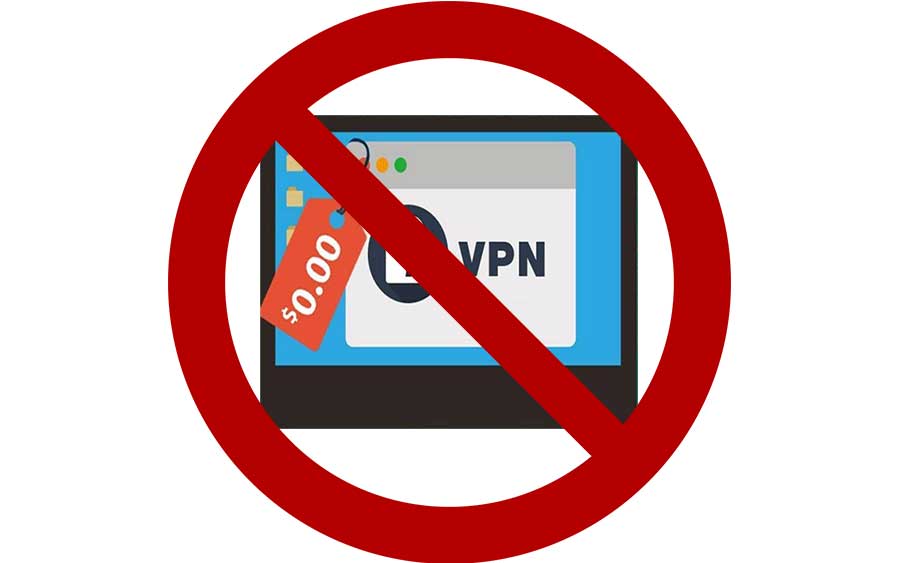 Like all businesses, free VPN providers need money to maintain a private network and proxy servers across the world. Since users are not a source of income, when does the money-making take place? Firstly, free VPNs don't employ no-logging policies and don't usually use strong encryption to keep user data protected from ISPs, hackers, and other interested third parties. Users are usually not completely aware of this, but their logs are at constant risk of being sold or exposed. If you want to browse anonymously and have ultimate protection online, using a service with such frail privacy policies is not a good idea.
RELATED READING: Best overall VPN services reviewed by AddictiveTips
Secondly, when using a free VPN, more often than not, your connection will be slow and injected with ads. This can be particularly frustrating for regular users since seamless streaming and even browsing will be virtually unachievable. To enjoy a full range of strong VPN features without any interruptions, we strongly suggest you choose one of our recommended providers. We believe they offer industry-leading services in terms of usability, privacy, and reliability.
Conclusion
Security-wise, Windows 10 is an imperfect upgrade to previous iterations of Microsoft's flagship platform. While there's no silver bullet to fix some of these underlying issues, you can still make massive improvements to your privacy by using a VPN to guard all incoming and outgoing traffic via the Internet. With so many hackers, snooping ISPs, and nosy governments out there, using a VPN to block them all out from your business is a no-brainer.
Today, we covered our favorite VPN providers which offer dedicated software for Windows 10. Do you agree with our choices? What are your experiences with security on Windows 10? Let us know in the comments below.