We are reader supported and may earn a commission when you buy through links on our site.
Learn more
The 6 Best VPNs for India in 2021
It's a big question: "What's the best VPN for India?" Fortunately, the answer is here in this article; we'll cover the top VPN providers for Indian residents and travelers, plus how to use them to get the freest, most open Internet available. We'll also cover the limitations of VPNs, plus why you should always avoid "free" providers.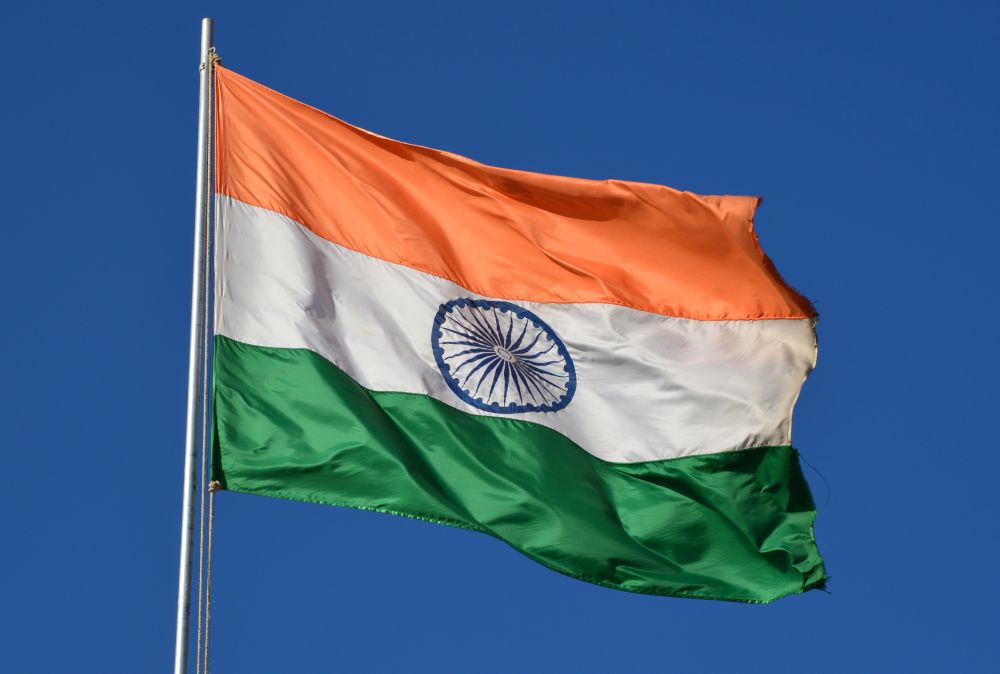 Privacy and an open internet are increasingly precious in the modern world. Countries across the globe have begun censoring websites and selling user data, making the simple act of checking e-mail or streaming a movie a dangerous practice. Even the Indian government has started placing bans on websites in an attempt to control its citizens.
As India's government continues trending towards authoritarianism, you need to take control over your right to privacy online. Use these secure, time-tested VPNs:
NordVPN – Best India VPN – NordVPN is our top recommendation for Indians seeking their own solutions to the problem of ever-decreasing Internet freedoms. Spoof past government censors and hide from hackers with the powerful NordLynx encryption.
Surfshark – Packs a ton of advanced security features into an affordable, user-friendly package.
ExpressVPN – One of the fastest VPNs, and a no-brainer for bandwidth-starved networks.
PureVPN – Connects to servers in more countries than any other VPN. Works even in China!
IPVanish – The classic choice for gamers, streamers, and torrenters. Good for low-powered devices.
VyprVPN – 100% provider-owned network, plus proprietary Chameleon encryption for total anonymity.
The internet wants to be free, and people aren't sitting idly by as their access is restricted and controlled. One of the most powerful tools for winning back privacy and freedom online are virtual private networks, simple services that encrypt data and mask a user's location so they can access the web like a citizen of the world.
VPNs come with a variety of benefits, including encryption for all data leaving your computer and location variability through a network of servers. Your personal data will be locked down and stripped of identifying information, allowing you to bypass censorship firewalls or stream videos from Netflix and YouTube that normally aren't available in your country. VPNs are the perfect tool to take back your privacy, and best of all, they're inexpensive and extremely easy to use.
30-days money back guarantee
Evaluating the Best VPNs
Finding the right VPN to meet your needs can take some research. There are a lot of factors to take into consideration, including encryption, privacy practices, server distribution, length of subscription, and so on. To make sure you get the best value for your money, we used the following criteria to evaluate our featured VPNs. Each delivers fantastic performance for customers in India and around the world.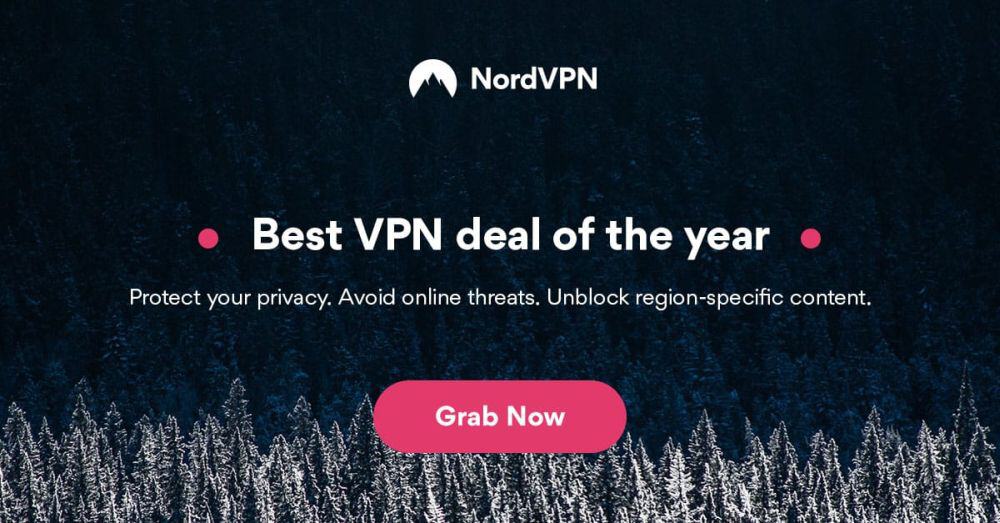 NordVPN is a fast, friendly, and surprisingly secure VPN provider. The service encrypts all data that passes through its network twice, wrapping everything in 256-bit AES encryption that even the toughest computer can't break. NordVPN also has a fantastic zero-logging policy, a huge, ever-expanding network of 5,700+ servers in 60 countries, unlimited bandwidth, kill switch and DNS leak features, and absolutely no file or traffic limitations.
Another one of NordVPN's special features is server specialization. Because the company runs such a massive network, it has the ability to task individual servers to certain jobs, making them far more efficient with specific things. If you're downloading a torrent or using a P2P network, for example, it's likely your data will get funneled through one of these servers so it can be handled with greater speed.
Read our full NordVPN review.
Pros
Optimized servers for unblocking Netflix
5,400+ servers globally
Connect up to 6 devices at once
Retains no metadata of your browsing
Live Chat Support.
Cons
Not much
Sometimes slow in procesing refunds (but always do).

Surfshark hasn't been around all that long–just since 2019–but it's fast become one of the most in-demand VPNs for anyone facing harsh government censorship and surveillance. With 256-AES-GCM encryption via OpenVPN, IKEv2/IPSec, or WireGuard, you'll enjoy unbreakable security without all the inefficient encryption overhead inherent to the outdated protocols many VPNs still employ.
You can spoof outside of India with access to over 3200 servers in 65 countries, many of which offer static IPs and multi-hop encryption for flexible security. Built-in smart DNS, blanket obfuscation, and a powerful NoBorders anti-censorship mode all work to combat unfair government restrictions, as well as VPN-blocking methods like those used by Netflix.
Best of all, Surfshark is inexpensive–and can be had even cheaper by splitting a subscription with a friend. Yes, it's totally fine, as Surfshark allows for unlimited simultaneous connections. With zero logs kept of your activity, this is a VPN that truly allows users to do as they please.
Pros
Robust servers blast through geoblocks to access your favorite streaming sites
Diskless server network ensures you leave no trace behind
30-day satisfaction guarantee
Independently audited privacy practices
Support staff manned by actual human beings 24/7.
Cons
Growing network doesn't have same coverage as more mature VPNs
Relatively young VPN still has to prove itself trustworthy over the long haul.
Read our full Surfshark review.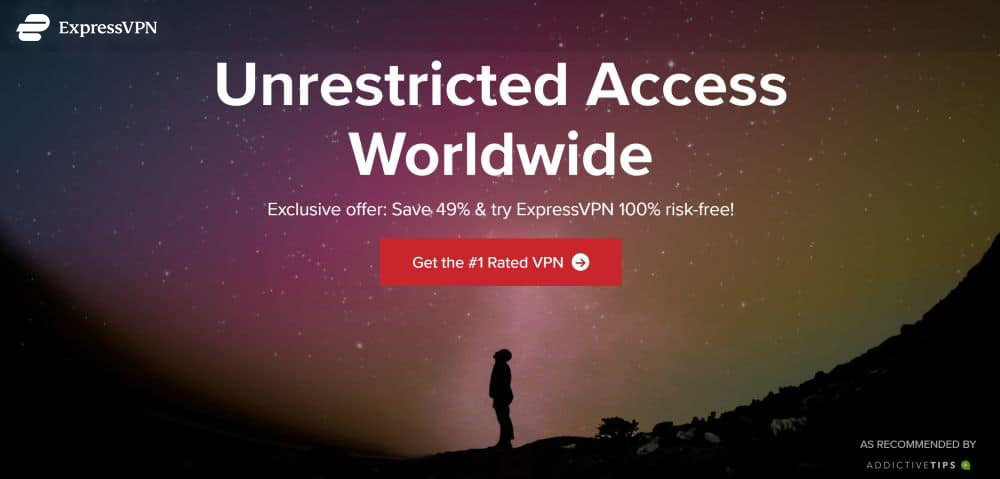 One of the top providers in the VPN market is ExpressVPN, known for their intense focus on speed. The company has a network of over 3,000 servers in 94 different countries, each configured for fast connections no matter where you're located. The ExpressVPN software also includes a built-in speed test so you can verify how fast your connection really is. Need something faster? Simply try a new server, run the test, and evaluate.
ExpressVPN doesn't drop any of its privacy features in favor of speed. DNS leak protection, a kill switch for both desktop and Android devices, and a zero-logging policy helps keep users safe, even if they're in a country that has enacted censorship barriers. There's also no restriction on file types or bandwidth, making it a great choice for streaming videos from Netflix or Hulu, especially since the service is rarely blocked by those providers.
Read our full ExpressVPN review.
Pros
Works with US Netflix, iPlayer, Hulu and other services
Fastest servers we have tested
Torrenting/P2P allowed
No logging policy well enforced
Live Chat Support.
Cons
Power-users configuration options.
PureVPN is straightforward way to gain private, unrestricted access to the internet. It starts with a network of 2,000+ servers in over 140 different countries, covering just about every corner of the globe. You can switch between these servers as often as you like, all while enjoying a zero-logging policy, unlimited bandwidth, DNS leak protection, and a quick kill switch to make sure your data and your IP stays safe.
Device connectability is one of PureVPN's strongest features. The service begins with a simultaneous connection limit of five, which is two more than most providers on the market. The new Virtual Router feature also allows you to turn your Windows computer into a hotspot that supports up to ten devices, plenty for you and your entire family to surf the web anonymously.
Read our full PureVPN review.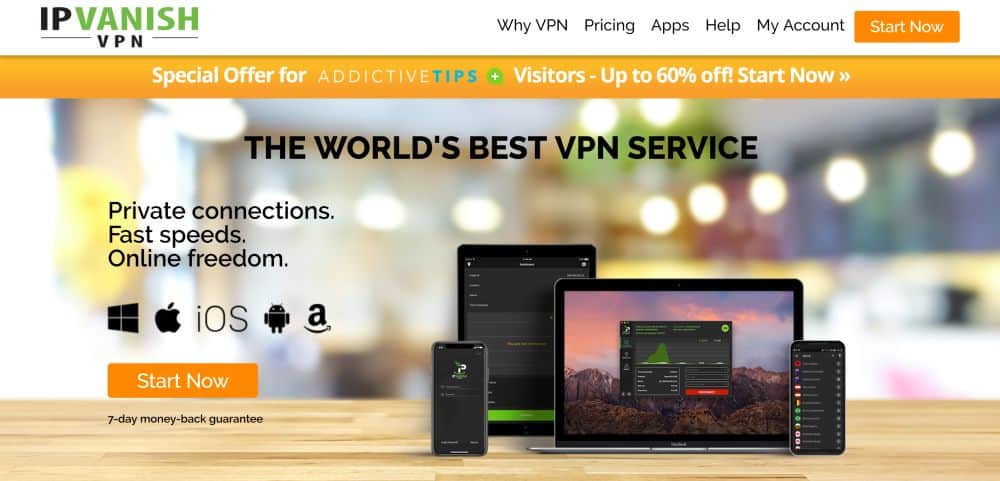 IPVanish promises three simple things: lightning fast speeds, maximum security, and zero logs. These form the basis of the company's strong VPN offerings that work well for customers in India and across the world. The IPVanish network covers over 1,300 servers in 75+ different countries, providing an amazing range of IPs you can use for privacy and content accessibility purposes. All are secured with 256-bit AES encryption and a zero-logging policy, along with kill switch and DNS leak protection for great privacy from your local device.
IPVanish doesn't cut out core features in favor of speed or security. You'll get unrestricted access to the internet with unlimited bandwidth and no blocking for P2P or torrent traffic, unlimited server switching, access to censored sites and apps, and can connect up to five devices, which is two more than the industry standard.
Read our full IPVanish review.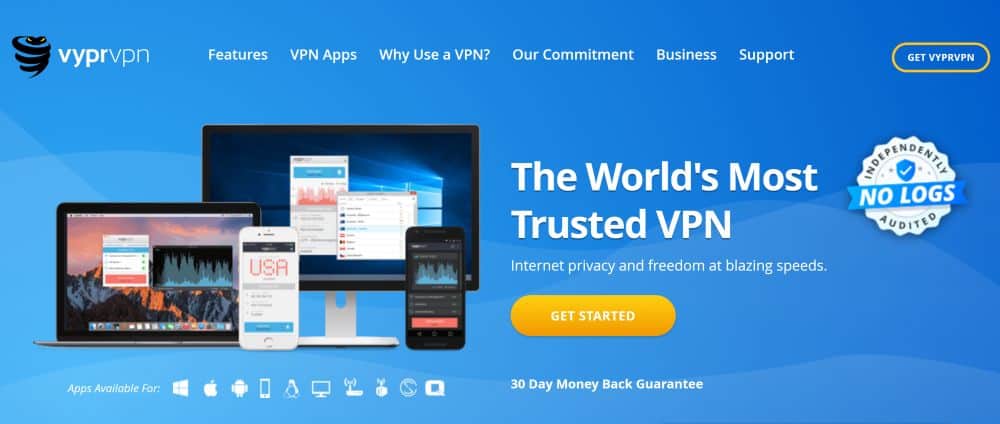 If privacy is your top concern, VyprVPN is the way to go. The company sets itself apart by owning and operating its entire network of 700 servers in 70 different locations, giving them complete control over hardware, software, and configurations. Outside companies never have access to VyperVPN's servers, which gives them the ability to customize performance for increased speed without sacrificing security. This, along with a strong no-logging policy, unlimited bandwidth, DNS leak and kill switch protection, and no file type restrictions makes it a fantastic choice for a VPN for India.
One of the unique features of VyprVPN is the company's very own Chameleon technology. If VPN blocking or throttling is an issue with your internet service provider, Chameleon can help sidestep that without an issue. It's also one of the few services that makes an extra effort to keep access to Netflix consistent, and it keeps availability open in restrictive locations such as China and Turkey.
Read our full VyprVPN review.
Benefits of Using a VPN
Signing up for a VPN delivers a lot of amazing benefits. They offer an increased level of privacy, online security, and digital anonymity by default, but you also get the added ability to change your virtual location, which is a cornerstone of a free and open internet. Some of these features are essential in the modern world, but others are just nice to have. Either way, VPNs deliver a lot of value for the price, no matter which service you use.
Watch videos from other regions – The best non-privacy related benefit of using a VPN is being able to access streaming content from outside your home country. Netflix, Hulu, BBC iPlayer, YouTube, and other streaming services are forced to restrict which movies and TV shows can be watched in different countries. With a VPN active, you can change your virtual location with just a few clicks, letting you watch content previously unavailable in your area.
Encrypt data for privacy – Normally, data sent through the internet is passed in a raw format, meaning anyone with the right tools can download and view it. With a VPN's encryption, however, all of your information will be sent in a scrambled form, readable only by yourself and the VPN that encrypted it in the first place.
Hide your IP address – IP addresses can be used to identify a person's location, even trace them back to their home. When you're using a VPN, however, you're assigned an IP address associated with the VPN network, not your current location. This lets you surf the web with a much higher level of anonymity.
Access censored websites – Censorship is a growing problem in the world, especially when it comes to governments and businesses. Restricting access to certain websites is an increasingly common practice in a number of countries, including China, Turkey, and India. A VPN is a simple way to step around those blocks. If you can't reach Google, Facebook, or any other site due to censorship, simply change your location through a VPN and try again.
Stop surveillance and tracking – A great side effect of a VPN's encryption and non-local IP addresses is that it makes it much more difficult for governments or third parties to track your online activity. Surveillance efforts will also be rendered nearly useless.
The Limitations of a VPN
VPNs are extremely useful at home and while traveling, but they won't solve all of your online privacy or security issues. To keep your data safe, you'll still need to follow common sense practices. You'll also need to adapt to a few limitations VPNs can't quite get around. Small prices to pay for the privacy and security they offer.
VPNs tend to be slow – Most VPN services will be slower than your standard internet connection. This has a lot to do with the encryption used to scramble each packet of data as well as the extra distance information must travel to and from servers around the world. Expect a 10-25% loss in overall speed, less with VPN services that work hard to keep their speed scores high.READ ALSO: How to Speed up a Slow VPN
VPNs won't protect you from malware – Malware and viruses pass through most VPNs like they don't even exist. Using a firewall and virus scanner are still recommended if you have a VPN active.
Devices aren't automatically protected – You can't just run a VPN program on your desktop and expect all of your devices to benefit. Each phone, tablet, laptop, gaming console, and device that goes online needs to run the VPN's software to use the encryption and IP hiding. There are workarounds to this, however, including installing VPN software on your router.
Device connectability – You can't connect all of your devices to a VPN at the same time. Most services limited the simultaneous connections to three or five, which means a computer, a tablet, a smartphone, and that's it. Everyone who access your Wi-Fi is subjected to this limit, which can make it difficult for families to use VPNs together.
Free VPNs Aren't Private, Reliable, or Secure
There's a big temptation to use free VPN services advertised on websites, on mobile marketplaces, and in browser extension sites. Free VPNs are just about everywhere, and each one promises free, fast, and unlimited service. The unfortunate reality is that free VPNs can harm your privacy more than they protect it. You may gain the ability to switch IPs or hide data from your ISP, but you can never be sure what's happening to your data once it leaves your computer.
Any business that operates a virtual private network has to make money to stay alive. Servers need maintenance, workers need to be paid, software must be upgraded, etc. If customers don't provide this income, the free VPN provider has to make it up somewhere else. This usually comes in the form of ads injected into your browser, or by selling the data they collect from users.
They may seem like a convenient alternative to a paid service, but free VPNs should generally be avoided at all costs. If you absolutely must save those few dollars per month, read our guide to the most reputable free VPNs first.
How to Get Coupons and Discounts for VPNs
The virtual private network marketplace is highly competitive. Hundreds of services are scattered throughout the world, each trying to get your attention and offer the best features for the most attractive price. This keeps the costs surprisingly low for customers across the globe, and it also means some amazing coupons and discounts can be obtained if you know where and when to look.
Follow on social media – Most VPNs have a social media presence on Twitter, Facebook, Instagram, etc. Whenever the company runs a promotion, this is where they'll announce it. Find a few VPNs you're interested in and follow their social media accounts for the best deals around.
Disable adblockers – A few VPN providers advertise their discounts in the form of pop-up windows and sidebar banners. If you have an adblocker enabled, it may remove these offers. Try temporarily disabling them and refreshing the plans page.
Check the website – As funny as it sounds, sometimes the easiest way to get a discount is to look for a link on the website. Some VPN providers have a discounts section linked from the bottom of their home page. Either use the search function or scroll to the footer to see if anything exists. IPVanish is one such VPN that does this, and the effort will give you as much as 25% off.
Wait for a holiday – VPNs and many other tech companies like to offer sales on local holidays as well as special events such as Cyber Monday. If you don't need your VPN right away, wait for one of these holidays, then check your favorite provider and see if a deal pops up.
Check out our links – It wouldn't be an Addictive Tips article if we didn't give you some kind of exclusive deal right? Check out our guide on getting ExpressVPN free or NordVPN free.