We are reader supported and may earn a commission when you buy through links on our site.
Learn more
Is VPN Legal In India? Which one should you be using?
There are many legitimate reasons to use a VPN in India, but it isn't always clear where the legal line is drawn with certain activities online. Today we answer the question of whether or not VPNs are in fact completely legal in Indian jurisdictions, plus recommend a few of the top providers proven safe to be used in India.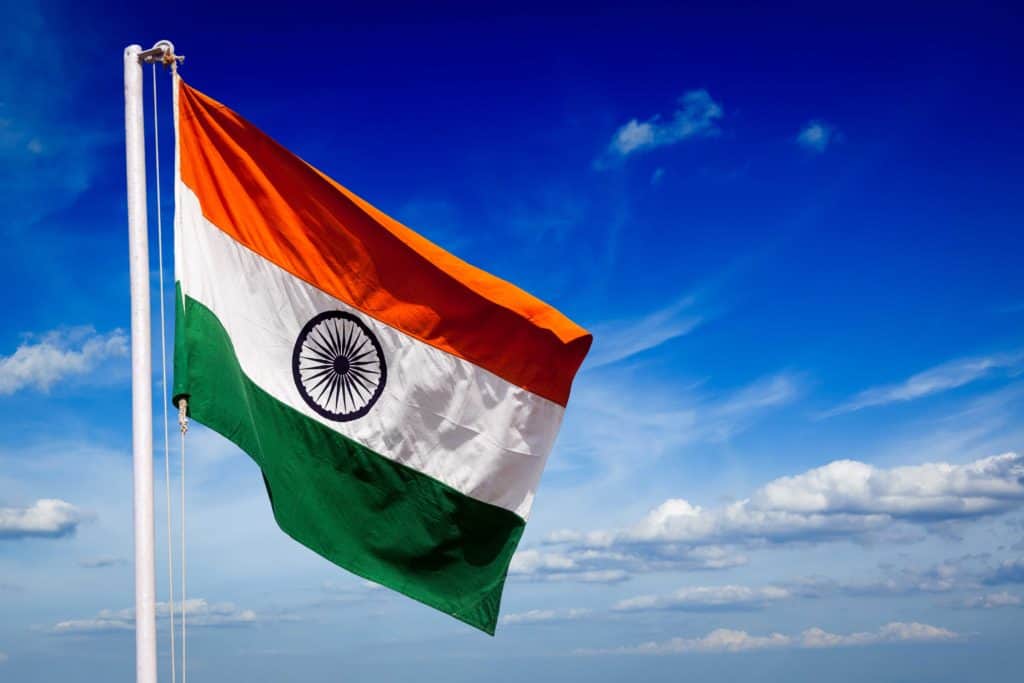 Internet freedom in India is considered to be quite limited. In order to stay protected online, keep your activity logs safe and avoid geo-restricted content, you will need a quality VPN provider. The main question that arises – is it legal to use a VPN in India?
The answer is yes – there are no laws that ban the usage of VPN services in India, but there are some technicalities involved.
These VPNs are legal in India, and ideally suited to boosting your privacy online:

NordVPN – Best for India – Indian Internet users have a lot of concerns about privacy, but NordVPN solves the vast majority of them. Powerful encryption, expansive network, ultimate anonymity.
Surfshark – Obfuscation on every server, adblocking and anti-tracking, plus RAM-only server architecture for true privacy.
ExpressVPN – VPN speeds on overdrive, backed by zero logging and military grade encryption.
PrivateVPN – Self-owned server network, great privacy policy, flexible encryption protocols.
PureVPN – Widest-reaching server network by country, best for legal spoofing outside of India.
In this article, we will cover how to pick the right VPN provider for your needs, our top recommendations for VPN services, and details on lawful internet usage in India.
30-days money back guarantee
How to choose the best VPN for India
Before you go on to review our recommended VPN providers, it's important to understand what you're looking for. The VPN market has a lot of providers who offer a wide range of features, so it can get overwhelming to look for the best one for your needs. However, whether you are a rookie or an experienced user, it's important not to let words like "encryption" or "proxy servers" fluster you, VPN providers simplify the task of getting a VPN for you, and the whole process will only take a few minutes.
The first thing you need to do, however, is to prioritize VPN features based on your online needs. For example, if you are looking to stream a wider range of videos on Netflix, you'll need a VPN provider with a big server network and a fast connection speed. Below you'll find a breakdown of a VPN's most important features.
Top 5 VPN picks for India
Although India is not as strict as some other countries in its region, the local internet censorship laws still limit the range of content on websites such as Netflix, Hulu, and BBC iPlayer. By opting for one of our recommended VPN providers, you can easily sidestep these geographical restrictions and access wider ranges of content whilst keeping your identity private.
Here, we present the most private VPNs that are 100% legal in India: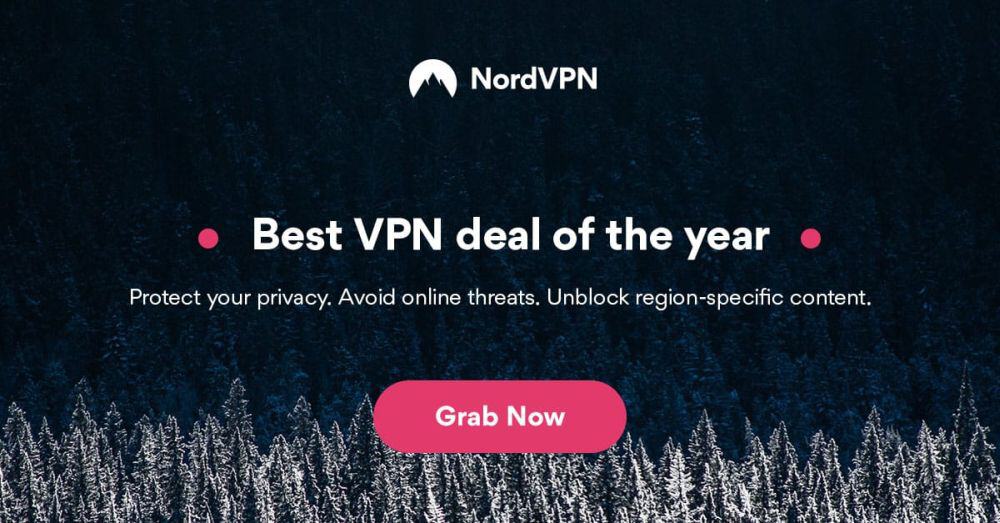 NordVPN is our top recommendation due to its combination of security and advanced features. With a network of over 5,500 servers in 59 countries, you'll never be starved for a fast, reliable VPN connection when you need one. 256-bit AES encryption locks down your data, keeping hackers, overzealous ISPs, or any other third parties from snooping in on your activity online. Other encryption protocols include UDP, TCP, L2TP, PPTP, and SSTP, allowing for optimal performance in a wide variety of use-cases. The no-logging policy guarantees zero records will ever be kept of your traffic, IP addresses, bandwidth, and even browsing history.
Despite its array of advanced features, NordVPN is very user-friendly. The app has an attractive user interface, which presents its wealth of features in a streamlined, intuitive way. Whether you are looking to simply stream videos on Netflix or surf the web with a foreign IP address, NordVPN is a solid choice. NordVPN is available on a wide variety of operating systems, including Windows (10, 8, 7, Vista, XP), Mac OS, Android, iOS, RaspberryPi and others.
Read our full NordVPN review.
Pros
Unblocks US Netflix, iPlayer, Amazon Prime and other streaming services
Most VPN servers with different IP addresses
Torrenting/P2P explicitly allowed
"Double" data protection
Live Chat Support.
Cons
They can take 30 days to process refunds.

What Surfshark lacks in server numbers (in a modern context, 800+ nodes in 50 countries is considered modest), it makes up for in quality.
At base, each VPN connection makes use of the incredible 256-AES-GCM cipher, considered by privacy experts to be unbreakable. You have control over which tunneling protocols you use (OpenVPN, IKEv2/IPSec, WireGuard), allowing you to optimize your connection based on the device your using and the task at hand.
What makes Surfshark stand out, however, is how they do away with specialty servers altogether. Every single connection offers obfuscation, adblocking and popup blocker, anti-malware/tracking, plus access to the powerful NoBorders method which can bust through severe Internet censorship–even China's Great Firewall.
In total, there are three local servers in India for speed, plus a multi-hop connection (Singapore-India) when you need to double down on encryption. Add to that one of the best logging policies, and it's easy to see why Surfshark has risen to prominence as fast as it has.
Pros
Unblock VoIP in oppressive regimes like WhatsApp, Skype, Discord, and more
Torrent safely on any server, no guesswork required
Unbreakable AES-256-GCM encryption on every connection
Logging policy independently audited and verified
Helpful 24/7 live chat with an actual human being.
Cons
Connection speeds won't impress users of other high-end VPNs
New-kid-on-the-block status may not instill same trust as larger providers.
Read our full Surfshark review.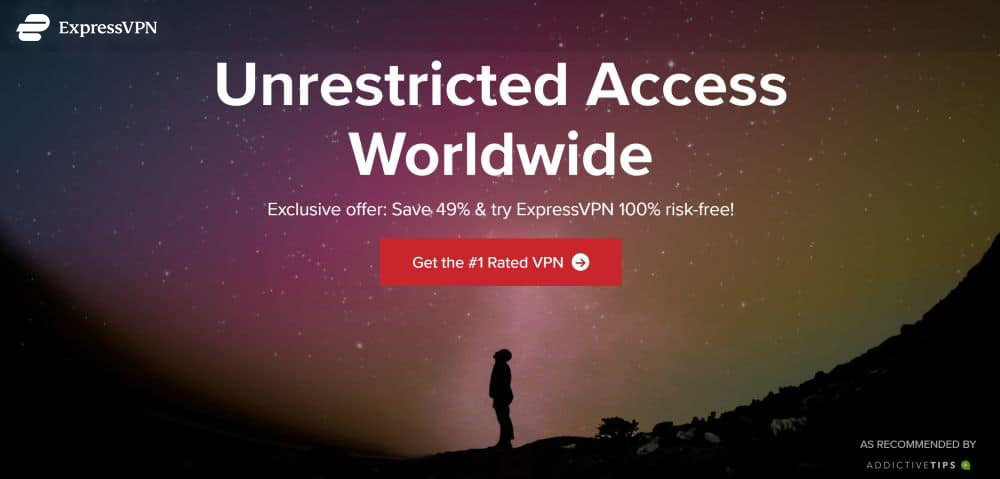 True to its name, ExpressVPN delivers the ultimate threefold when it comes to performance, with the perfect combination of fast speed, secure connection, and ease of use. With 3,000+ across 94 countries, users have a massive variety of options when it comes to connecting to different countries in the world. Further, the fact that this VPN is incredibly easy to use can have you connected within minutes. The lightweight software is suitable to anyone from a VPN rookie to an experienced user, and the single-click interface will have you ready to browse almost as soon as you download the app.
The 256-bit AES encryption provides bulletproof security, it would take the world's strongest supercomputer millions of years to gather any sort of information on the provider's users. Moreover, the no logging policy ensures that none of your information, from time stamps to IP addresses and browsing history, is stored or can be traced back to you. With a DNS leak test and an automatic kill switch, you can be certain that your identity will remain anonymous as long as the VPN is connected.
Read our full ExpressVPN review.
Pros
Unblocking Netflix USA, iPlayer, Amazon Prime
3,000+ super fast servers
No DNS/IP leaks found
No logs for personal data
Great customer service via chat.
Cons
Expensive month-to-month plan.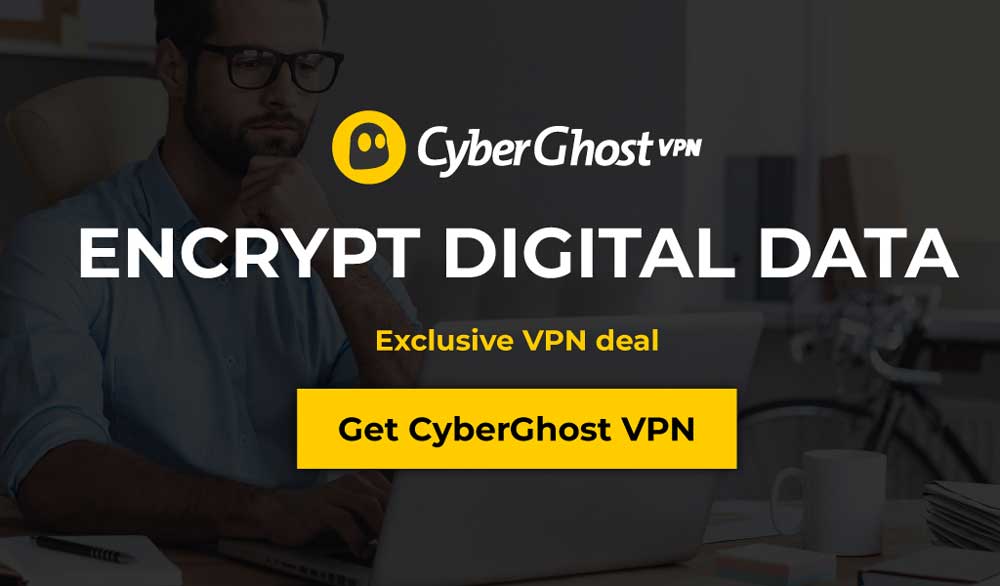 CyberGhost is a VPN that's both powerful and easy to use. Getting started is easy, with a selection of apps for most common devices and operating systems, including Mac OS, Android and even a variety of routers. Once you've installed the app(s) you need, using the VPN is a breeze, thanks to a variety of configuration profiles ranging from "Torrent Anonymously" to "Unblock Streaming". All you have to do is pick the option you need, or choose a server manually, and open your VPN connection. There are also extra features, like ad-blocking and data compression, that you can switch on by using simple, single-click toggles. The end result is a service that's intuitive and comfortable to use regardless of your IT skills.
Given how easy CyberGhost is to use, you might assume it's weak on technical features – but that's not the case. The service uses military-grade 256-bit encryption to protect your data from criminals, governments and ISPs. Encryption protocols include OpenVPN's UDP and TCP, both of which combine speed and security – and L2TP, which is perfect for gamers. The logging policy is one of the best in the business, with CyberGhost storing virtually no records at all, not even your email address. Between these high-level security features and a vast proxy server network (5,900+ servers in 90 countries), CyberGhost is as powerful as it is convenient.
Read our full CyberGhost review.
Pros
LOW PRICE: 6 EXTRA free months (79% off - link below)
Affordable plans
2,048-bit RSA keys and SHA256 authentication
No log files
45-day no-quibble money back guarantee.
Cons
Can't unblock some other streaming sites.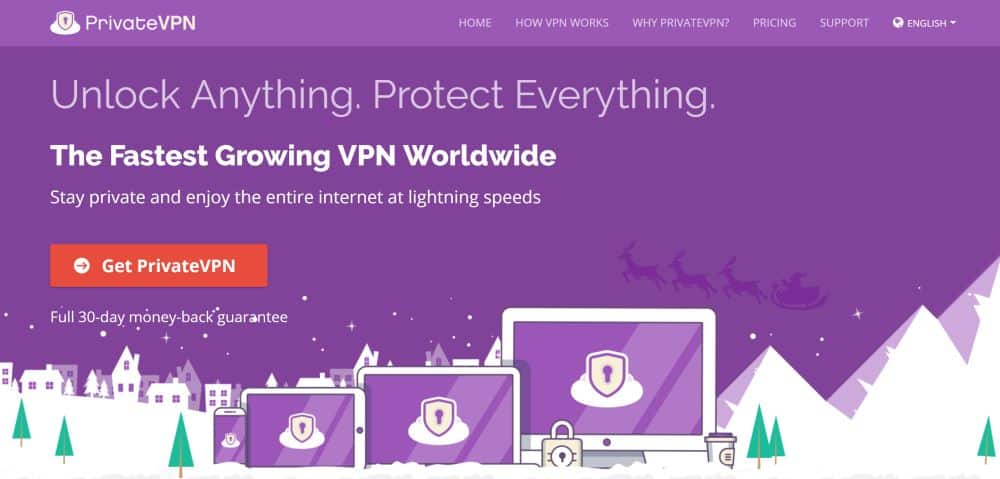 If you're looking to stream or download from P2P networks while in India, PrivateVPN is well worth your consideration. For starters, the service comes with a whopping 6 simultaneous connections – and apps compatible with all common device types. You can connect your WiFi router, video game console, tablet, smartphone and home computer and still have a connection left over. What's more, there are absolutely no limits on bandwidth, speed or server switches. You can keep all your devices connected as long as you'd like, and never worry about running out of bandwidth or hitting a speed cap.
PrivateVPN's has a thorough zero-logging policy that covers your tracks online. Rounding out the security package is 2048-bit AES-256 encryption, which has more password combinations per key than there are atoms in the known universe. This provider is known for being P2P friendly, and will even help you troubleshoot if you find that your client's not working while you're using PrivateVPN. Last but not least, the service is unique in helping you set up your installation remotely, and for free.
PureVPN has a vast server network spanning 2,000+ servers in 140+ countries. The service can help you get an IP from virtually anywhere, and all the servers are included in every package plan available. If you want to digitally relocate to a country that's not on offer from the other providers on this page, PureVPN might help. This is also a good provider for streamers and P2P users. Connections are fast, with each server supporting speeds of 1 Gbit per second and more. There are dedicated streaming servers optimized for videos, podcasts and music. P2P and torrent users are welcome, and there's a "Secure P2P" feature that helps protect your identity.
In addition to having a wide selection of servers, PureVPN is strong on security and extra features. With 256-bit encryption, criminals would need millions of years to crack the average data packet. PureVPN's Ozone feature protects your device, data, and identity around the clock. Extra features include split tunneling, which lets you use your VPN and your regular connection simultaneously – and a kill switch that protects your privacy by shutting down connections when your VPN switches off. There's even a feature that deactivates artificial internet speed limits created by Internet Service Providers.
Read our full PureVPN review.
How to get started with a VPN
In order to get started with your chosen VPN provider, follow the simple steps below and you will be browsing securely within minutes.
Open the browser on your computer and sign into your VPN account. On the website of your chosen provider, download the app that fits your device and operating system. You may be redirected to your OS's app store if you are using a mobile device.
Install the VPN app. Once it is downloaded and installed, log in within the app. Most of the time, you will be automatically connected to the fastest available server, make sure you manually select the server you wish to connect to. For example, if you want to connect to servers in the United States, select an IP address from the US.
This step is not mandatory to get started, but it will make sure that the connection is secure. Open your browser again and go to ipleak.net. The page will then automatically run an IP address lookup, within a few moments, you will see "Your IP Addresses". If the IP address in this list matches the country you chose to connect to, you're good to go. If, however, you chose to connect to the United States but you see your physical location under "your IP addresses", there may be a leak in the connection and you will need to contact your VPN provider.
Internet regulations in India
With a population close to 1.4 billion people, India is home to the second highest number of internet users in the world. In a nutshell, using a VPN in India is not banned by any specific law, so it is not illegal to use those kinds of services while browsing content online. However, there are exceptions to the rule. If users in India use a VPN for illegal activities online, including copyright infringement or accessing banned websites, there may be legal consequences.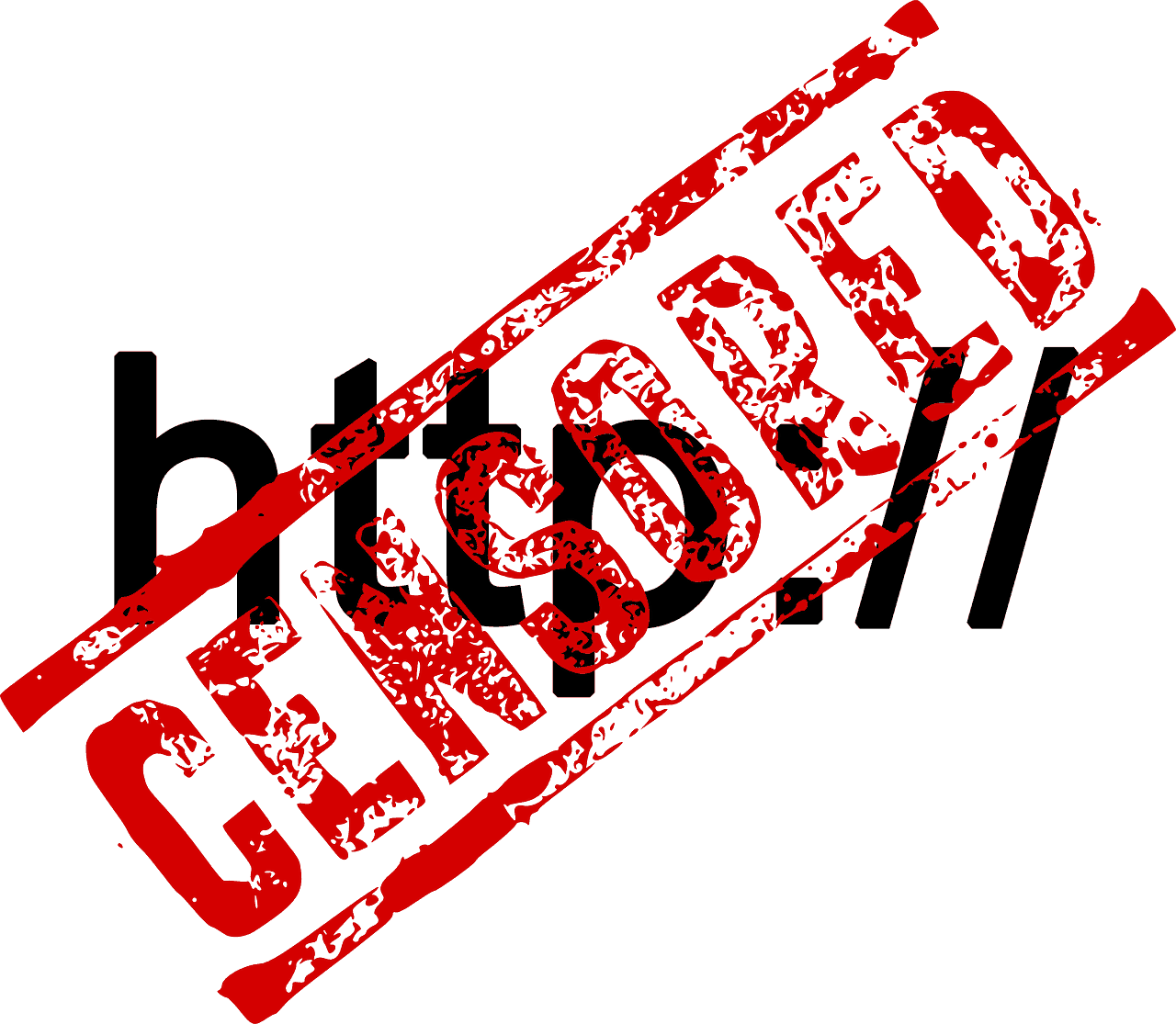 In 2016, the government of India broke news about introducing a law that forbids citizens from accessing any website on the list of "banned sites". Specifically, the new law stated that anyone who was caught "viewing, downloading, exhibiting or duplicating" the content on these sites would not only be asked to pay legal fines, but potentially spend up to three years in prison. It wasn't long before the Indian government realized that the wording of this law was too broad, and would result in most of India's internet users facing jail time.
While enforcement of this law is perhaps less strict than it could be, it is nevertheless recommended to take precautions like using a VPN, or avoiding banned sites in the first place. Addictive Tips in no way condones breaking local law, so please use the anonymity provided by your VPN responsibly and safely.
Why use a VPN in India?
There are many reasons to use a VPN in India – the main one being that there have been instances in the past of the Indian government blocking access to massive websites without notifying locals. For example, in March 2011, access to Facebook was temporarily banned without warning, which caused a lot of anger amongst internet users in India.
Conclusion
While there are some legal concerns involved in using the internet in India, using a VPN is not one of them. In fact, there are many good reasons to use a VPN, ranging from unblocking regional content to anonymizing your identity and internet usage. Whatever you plan on doing, you can rest easier knowing that our recommended providers will equip you with a powerful degree of privacy at a reasonable price.
Are you living or traveling to India? What will you use your VPN for? Let us know in the comments below.