100 Best Mac OS X Apps Of Year 2011 [Editor's Pick]
A few days back, we brought you a list of 150 best Windows applications of year 2011. Now, it's time to take a look at the best Mac OS X applications we covered last year. We've consistently been covering Mac apps, and while Mac OS may not be as famous as Windows, it is big enough to justify a roundup at the end of year. So, here is a list of top 100 Mac apps of 2011.
1. Spectacle (Manage Workspace & Snap Windows To Screen Edges)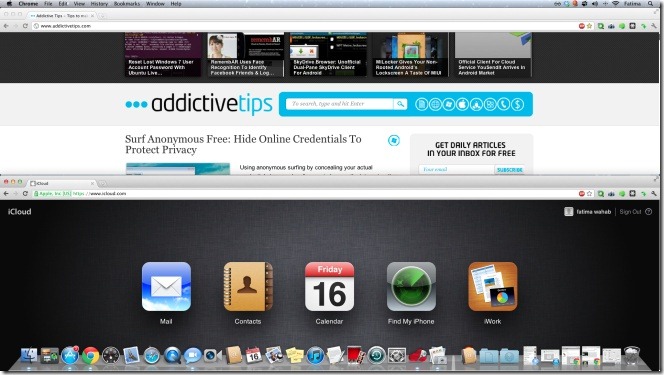 2. Contenta Converter Basic (Comprehensive Tool To Resize, Compress, Resize and Convert Images)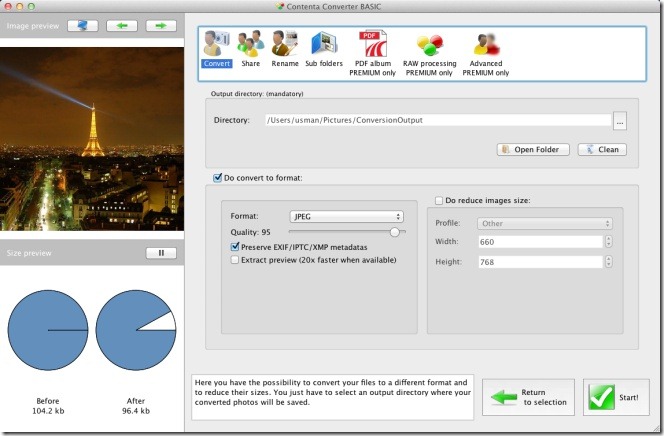 3. Dash (Create And Manage Programming Language Code Snippet Library)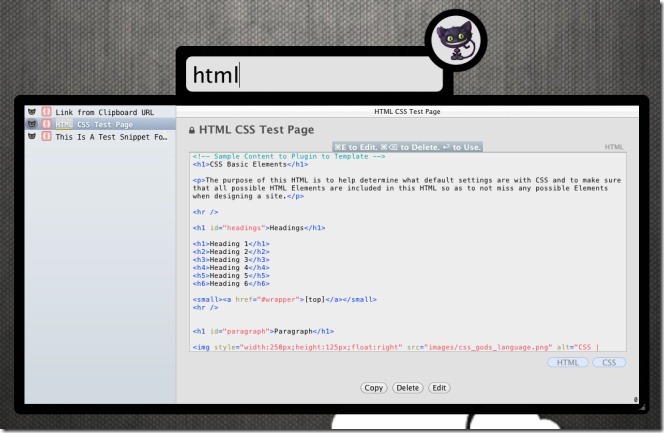 4. Lion Tweaks (Tweak Mac OS X 10.7 Lion Utilities & Their Features)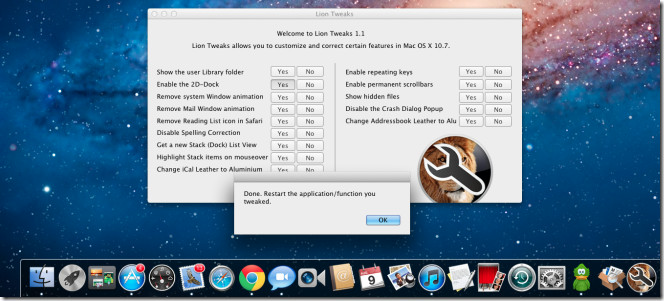 Also check out Lion Designer, Lion Secrets and LoginOX.
5. Task Coach (A feature-rich Task Manager & Progress Tracker)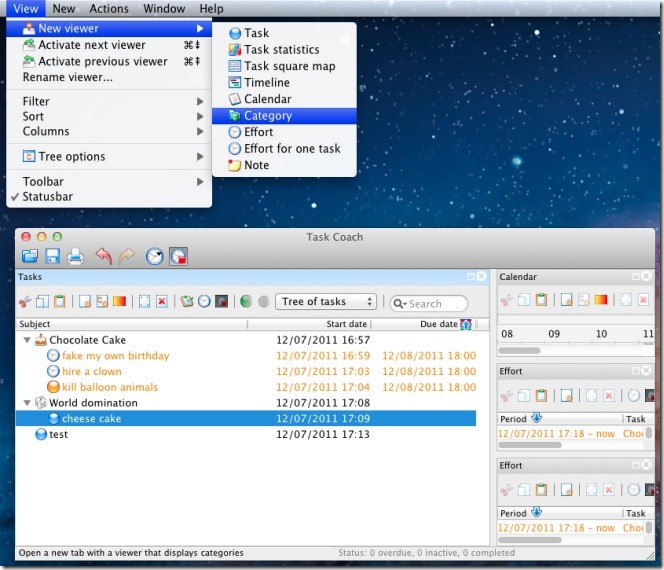 6. Mixxx (All-in-One DJ Music Mixer App To Blend Songs Together)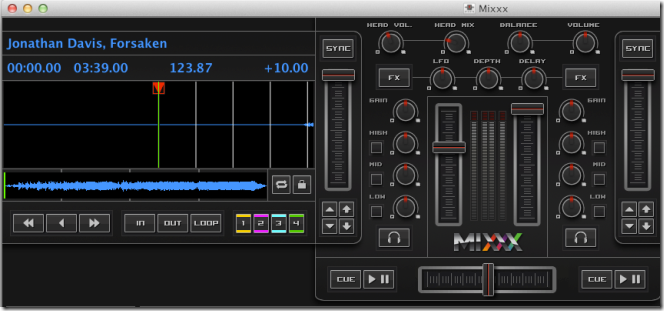 7. PianoPub (A light-weight Pandora client With Stations Manager)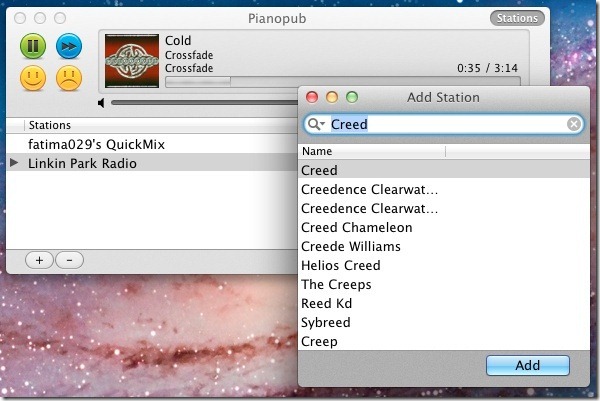 8. Visual Grub (View Instagram Photos & Access Your Feeds)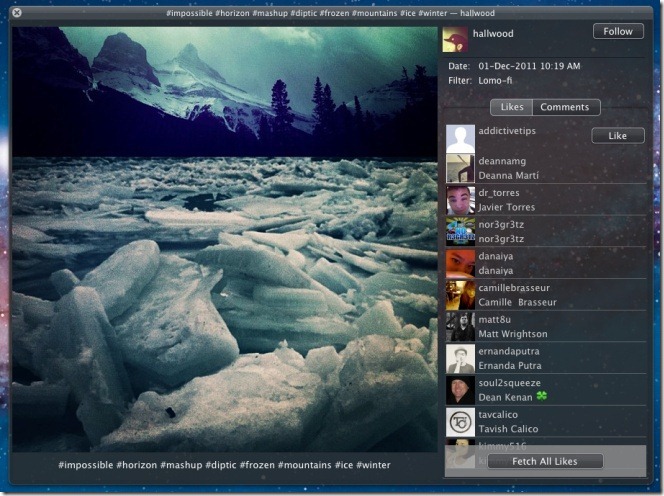 9. FormatMatch (Remove Text Formatting From Mac OS X Pasteboard)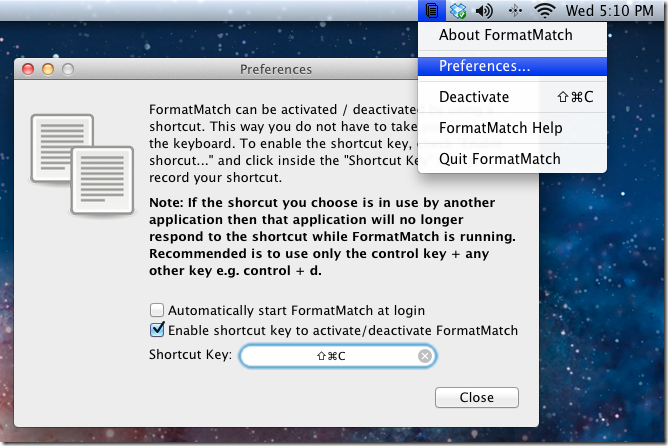 10. Simon (Track Server Failures & DNS Invisibility, And Monitor Website Changes)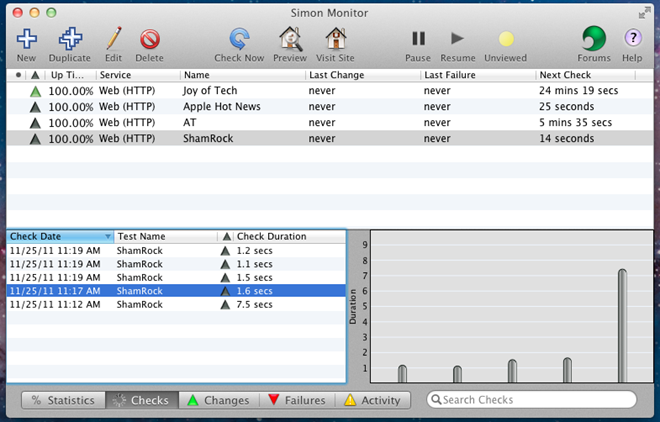 11. TimeMachineEditor (Change & Schedule Time Machine Backup Time Interval)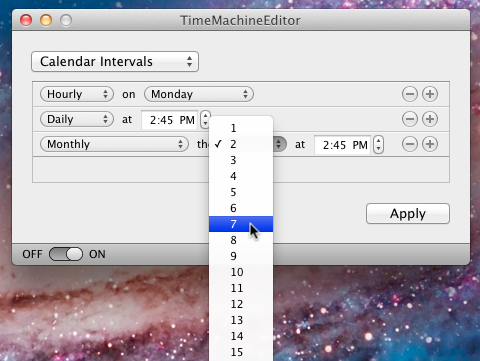 12. EasyFind (A Feature-rich Search Utility, Alternative To Spotlight)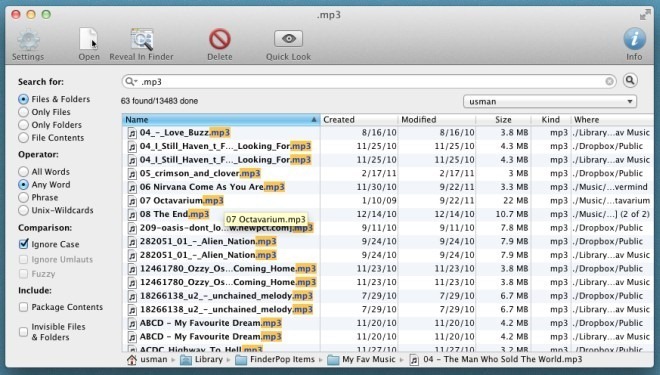 13. Vox Audio Player (Music Player With Sound Effects, Equalizer & Menu Bar Support)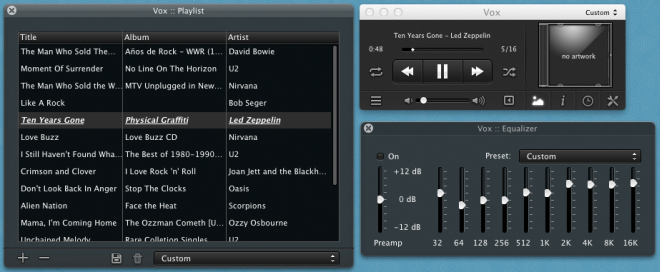 14. Simple Comic (Comic Reader With Page Layout, Page Order & Viewing Mode Features)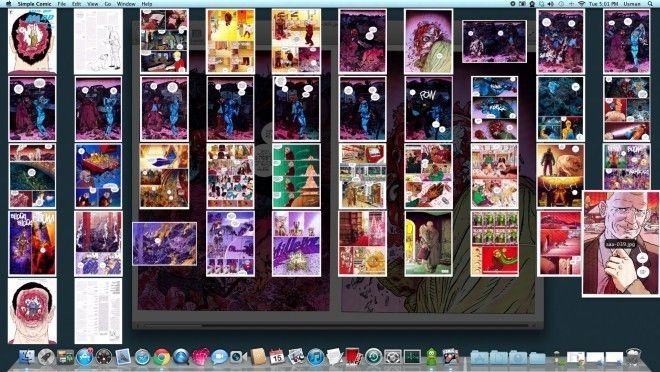 Also check out Jomics.
15. cmdQuit (Disable Mac OS X Lion Resume Feature & Quit All Running Apps With Click)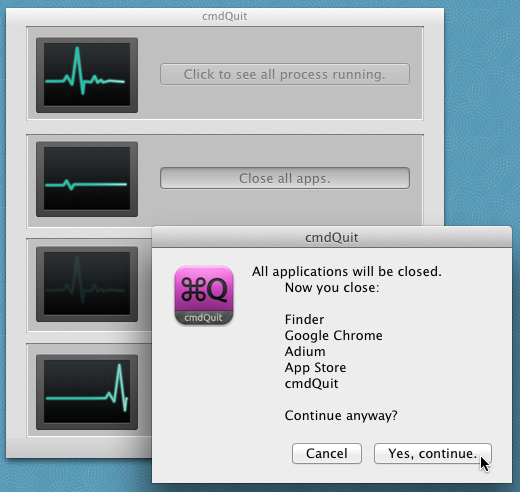 16. Simple Backup Utility (Alternative To Time Machine, Backup System & User Data At Network Location)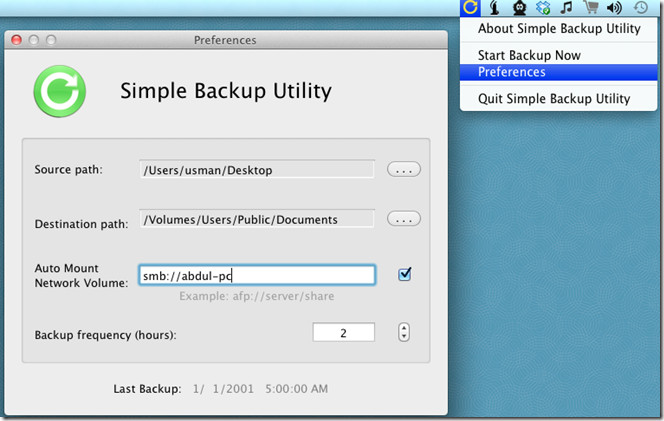 17. ControlPlane (Auto-Change Mac Configurations According To Defined Rules)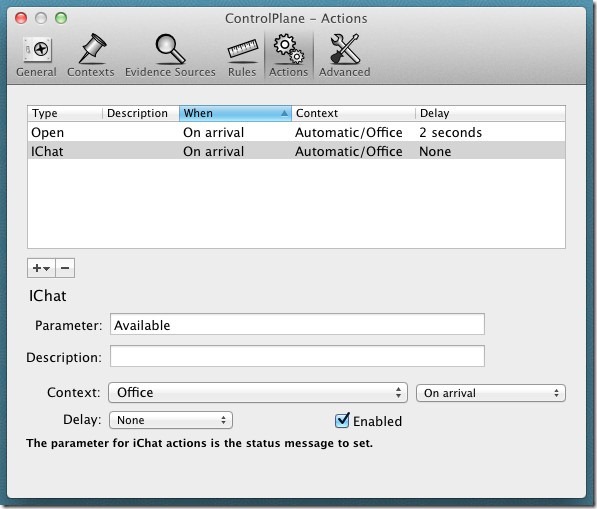 18. Bloodrop (Get Dropbox Public Share Link By Dragging File Over Mac Dock)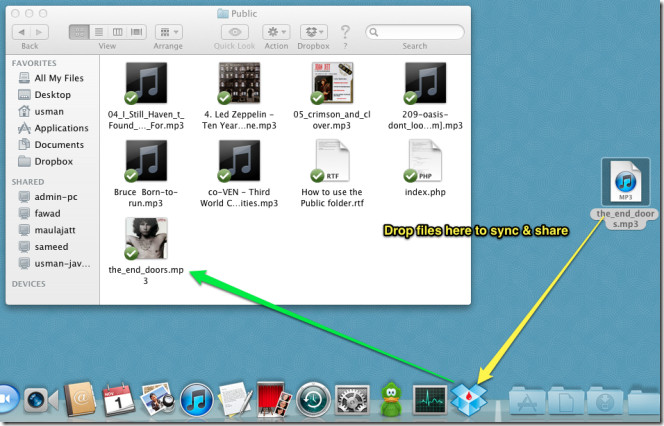 19. Day-O (Customizable Menu Bar Clock & Calendar App)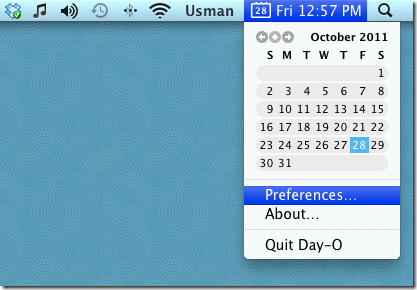 20. Magican (A Comprehensive System Information, Cleaning & Monitoring Tool)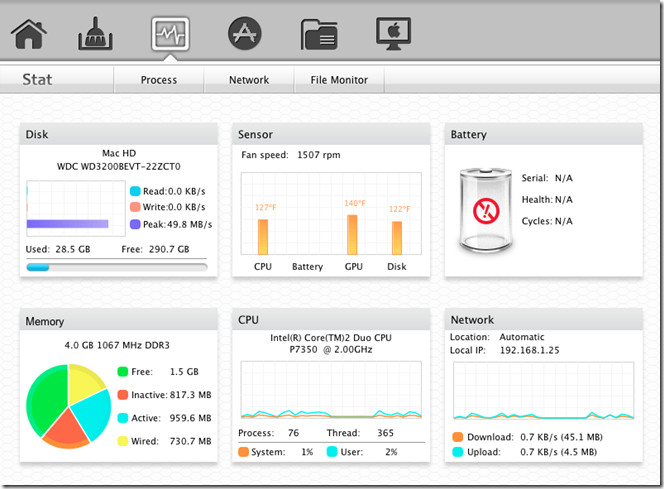 21. Folx (All-in-one File & Torrent Downloader and Manager)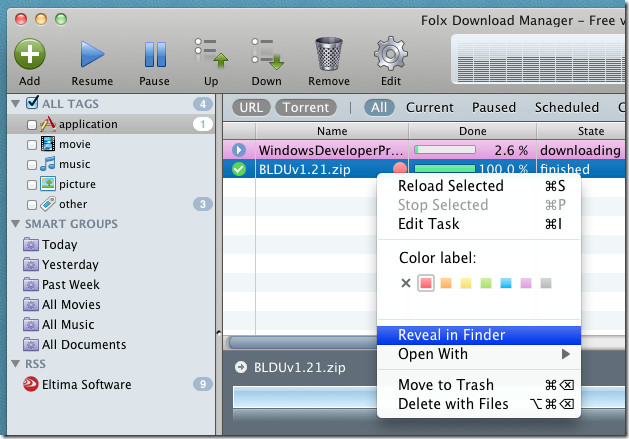 Also check out Progressive Downloader.
22. Click.to (Perform Lengthy Tasks With One Click)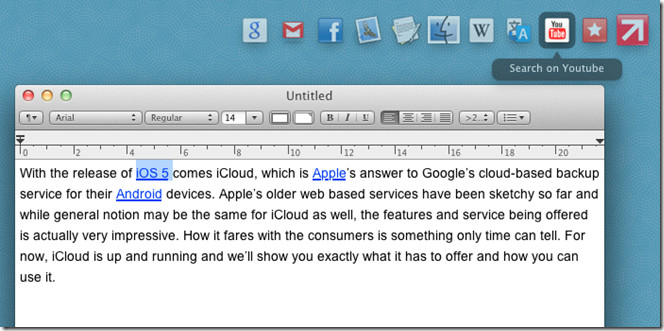 23. Private Eye (View All Incoming & Outgoing Internet / Network Traffic)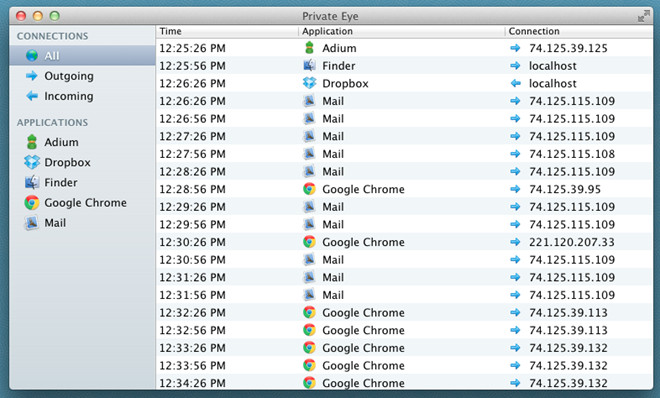 To Prevent Mac Apps From Using Internet Connection, check out TCPBlock.
24. Gradient (Pick Colors To Form Gradient & Get CSS3 Embed Code)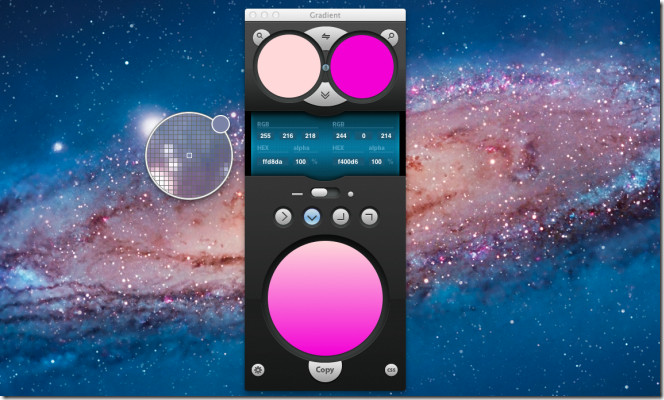 25. App Bar (Access Mac OS X Applications And System Utilities From Menu Bar)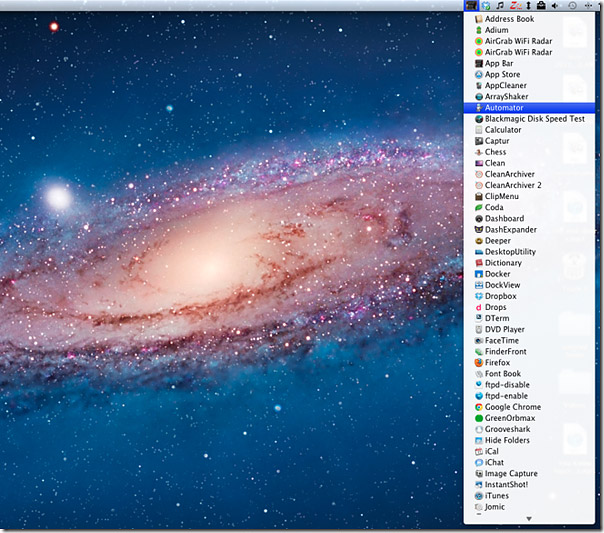 26. SwiftRing (Control All Mac Apps With Customized Mouse Gestures)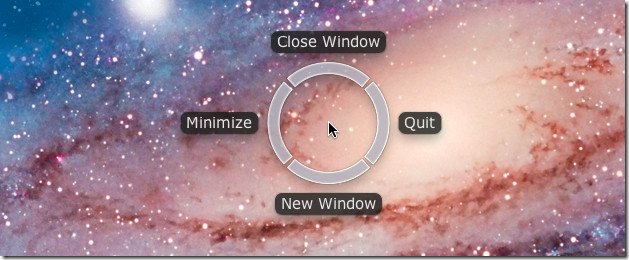 27. Moroshka File Manager (A multi-tab MDI based File Manager With Server Connect Support)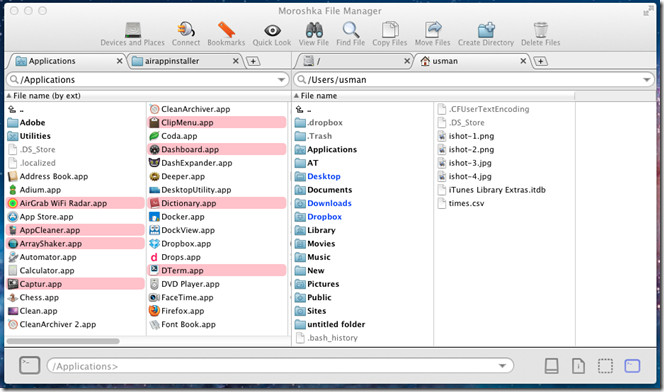 28. FinderPop (Access Desktop Items, Apps & Custom Folders From Any Where)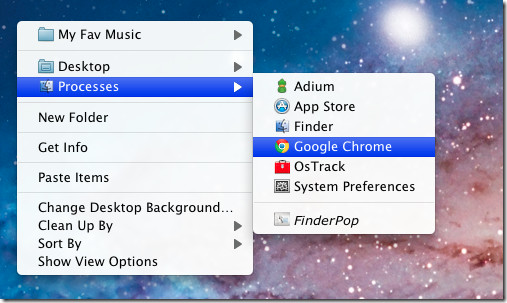 29. RestoreMeNot (Prevent Mac OS X Lion From Restoring On Startup)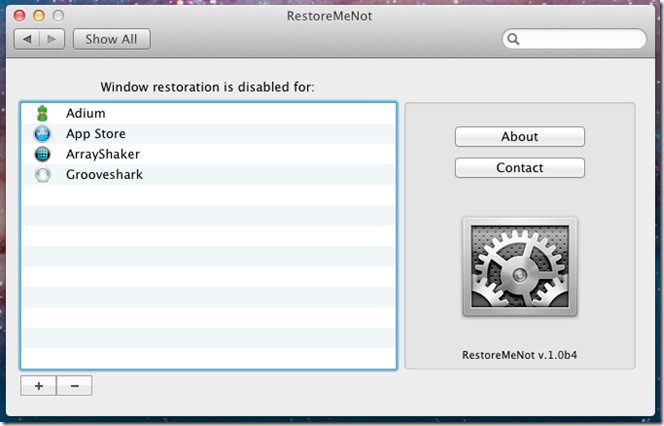 30. OsTrack (Monitor Mac OS X System Resource Usage)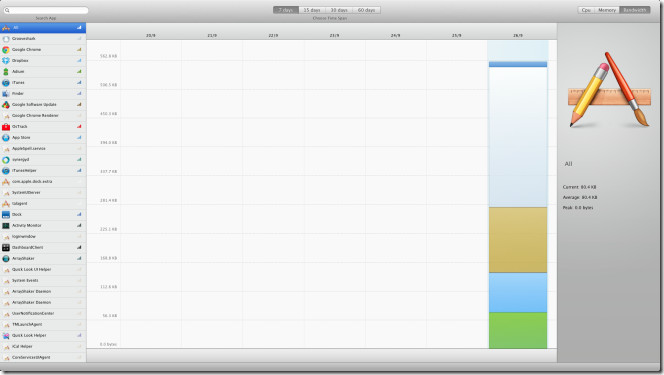 31. ClipMenu (Use & Manage Clipboard Items From Menu Bar)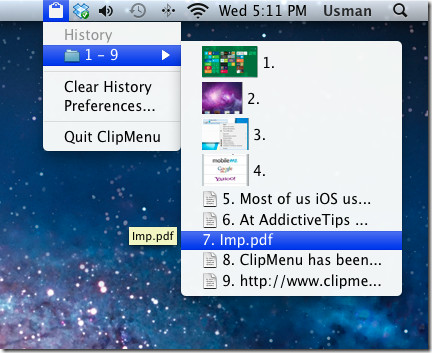 Want to hold rich text items, try out Clipboard History.
32. DashExpander (Text Expansion With Content Placeholder Feature)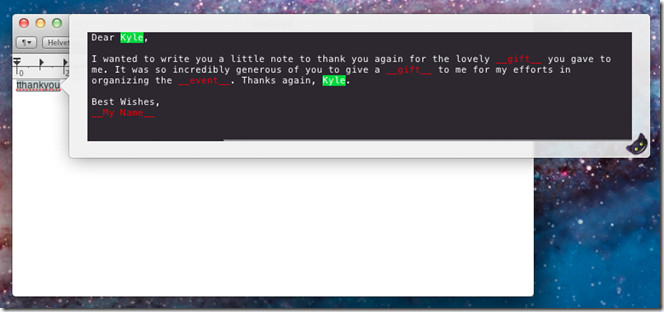 33. Clean (Unclutters Your Mac OS X Desktop Everyday)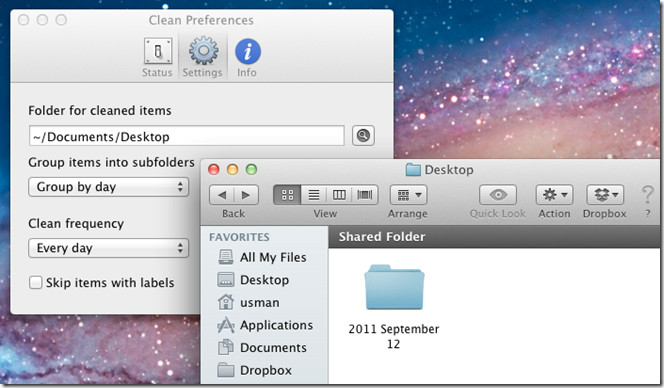 34. DTerm (Run Terminal Commands Over Files via Context-Sensitive Command Line Bar)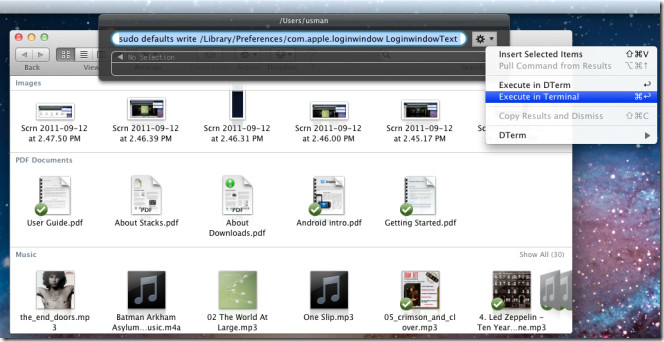 35. SiteSucker (One-click Website Downloader)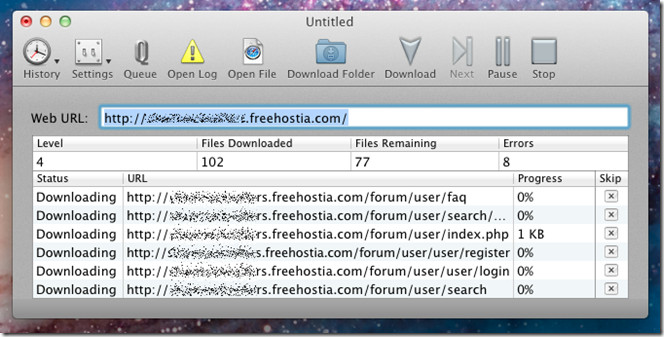 36. Tunesque (Search iTunes & Mac App Store From Menu Bar)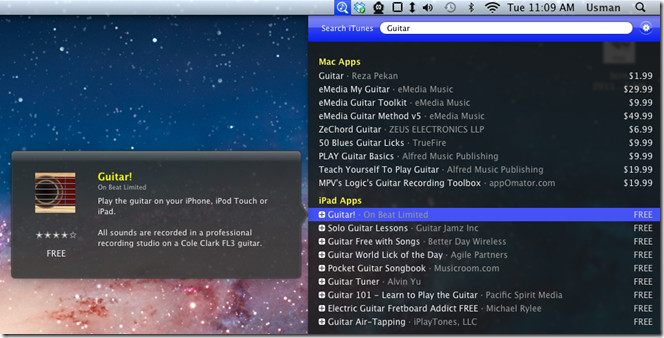 Check out Menu Search to initiate web search from menu bar.
37. DockView (Get Windows 7 Like Customizable Live)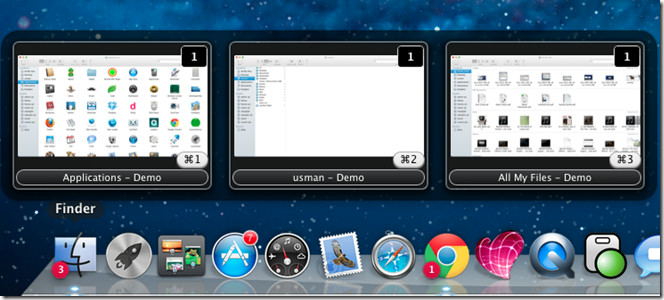 38. retickr (Topic Based News Feeds Ticker On Mac Desktop)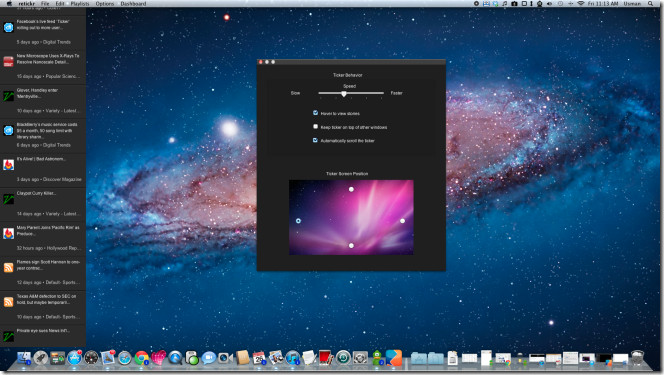 39. DockPlay iTunes & DockPlay Spotify (Control iTunes & Spotify From Mac OS X Dock)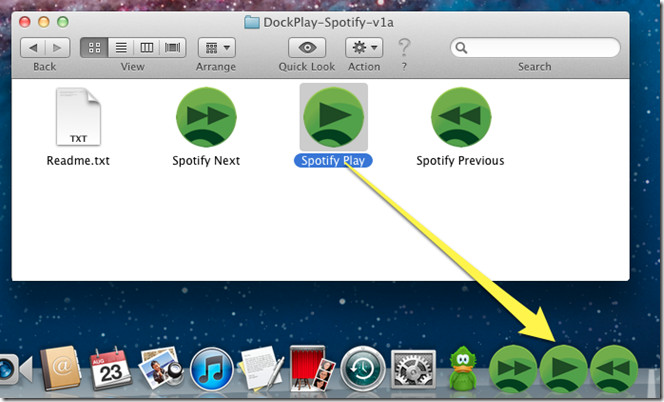 40. GreenOrbmax (Get Windows Like Maximize App Function)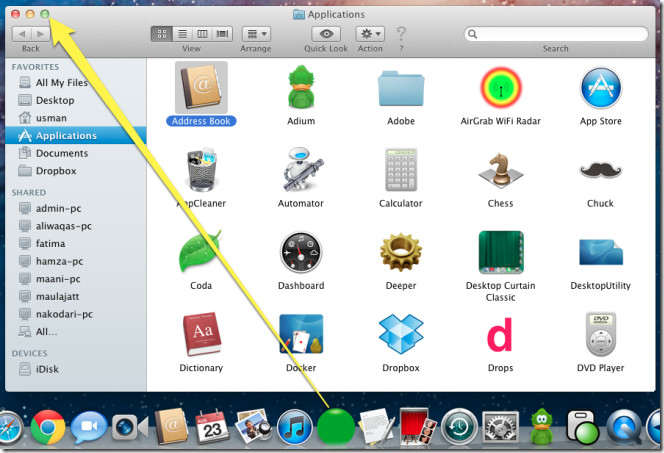 41. Skitch (Share Screenshot via FTP, Flickr, And Edit Them)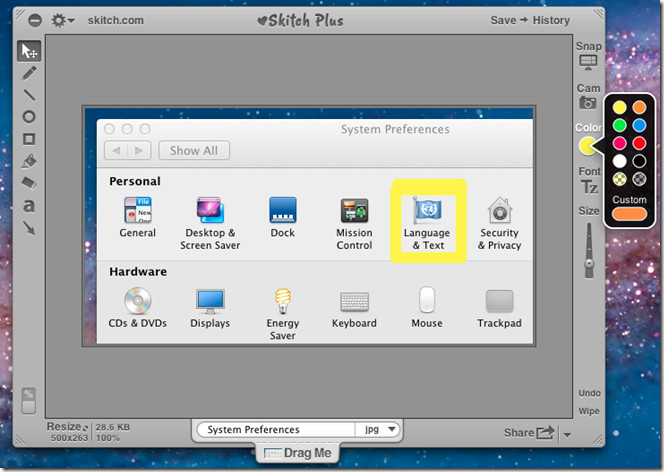 42. Scroll Reverser (Get Reverse Scrolling In Mac Snow Leopard, Customize Reverse Scrolling In Mac Lion)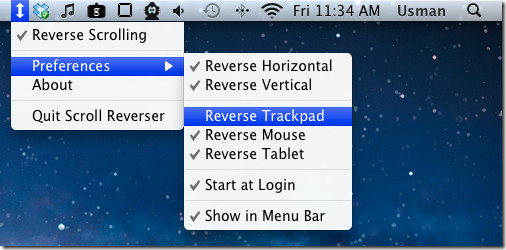 43. TaskBadges (Create & Manage Todo List & Add Tasks Badge On Text File)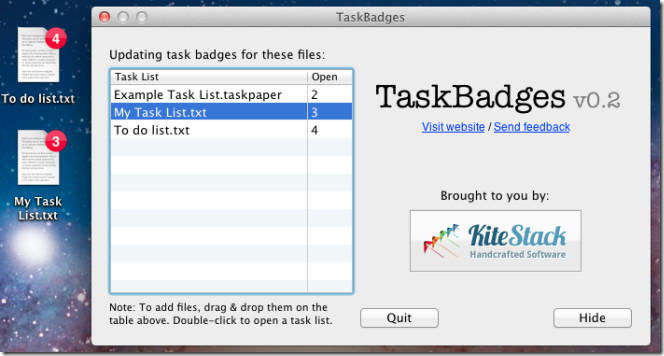 44. Deeper (Comprehensive Tweaking Utility For Mac OS X 10.7)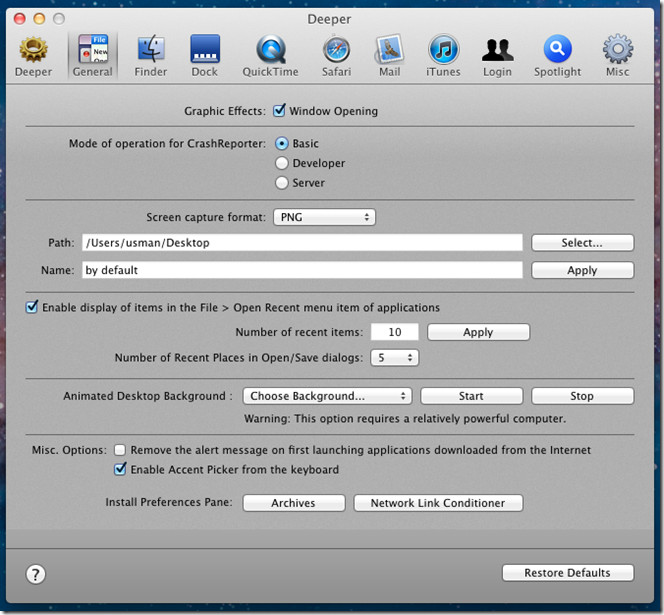 Also check out Docker.
45. Pasteboard Recorder 3E (A feature-rich Clipboard Manager with Evernote Integration)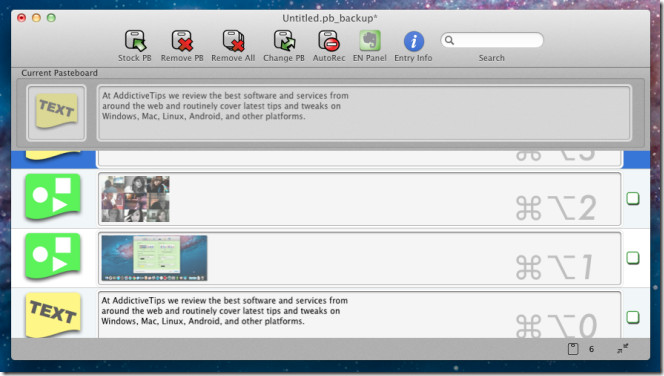 46. Lion DiskMaker (Create Mac OS X Lion Install Bootable DVD/USB)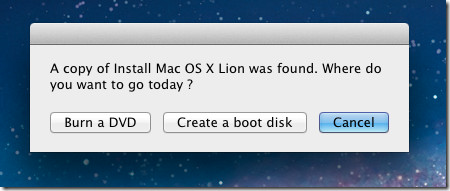 47. Gobler (Create Online Backup Of Sound Editing Workstations, Supports Nuendo, GarageBand, Logic, ProTools)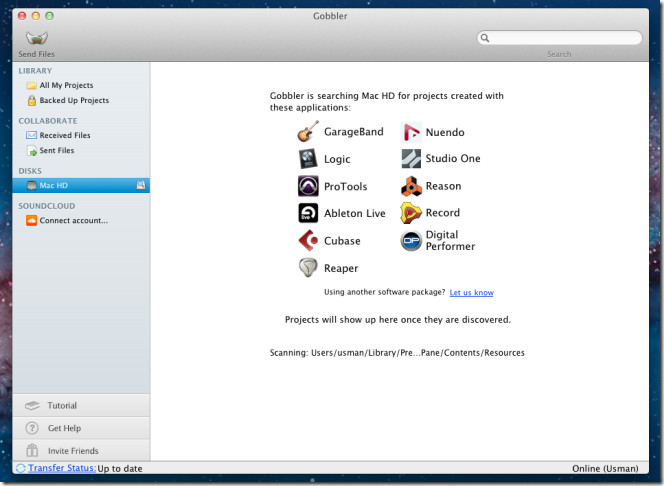 48. Desktop Curtain (Hide Desktop & Change Desktop Wallpaper To Take Screenshots With Drop Shadow)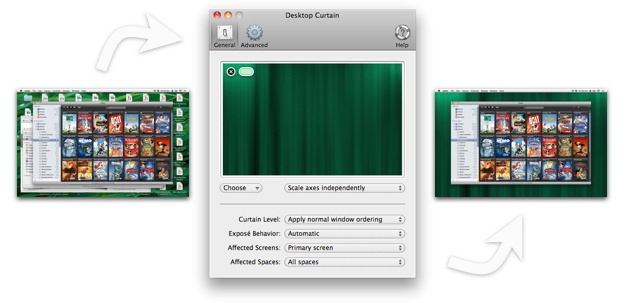 49. Task Till Dawn (Set Launch Of Apps, Files & Scripts At Scheduled Intervals)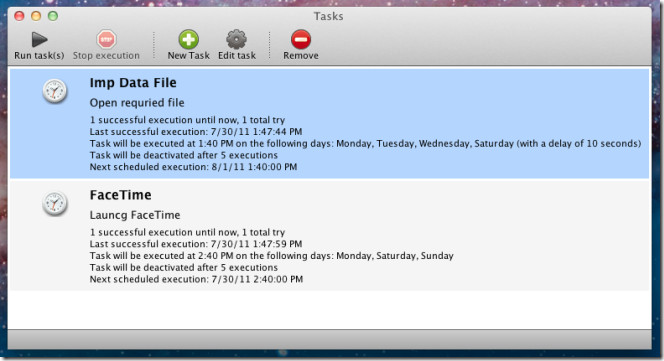 50. Launchpad-control (Hide Launchpad Applications & Entire App Page)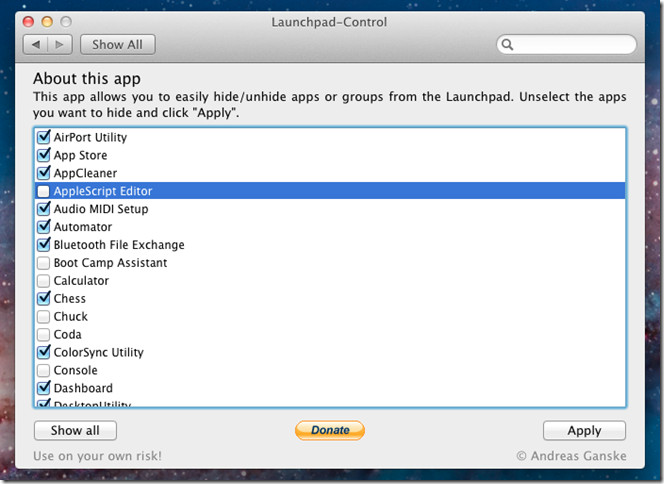 51. NameChanger (All-in-One File Renamer)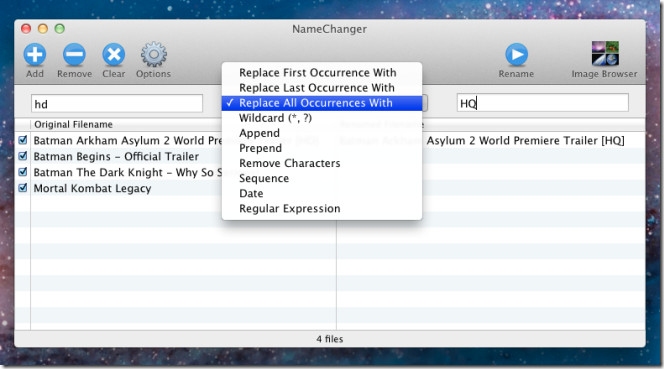 52. TotalTerminal (Terminal.app Plugin Replaces Visor, Opens Current Folder in Terminal)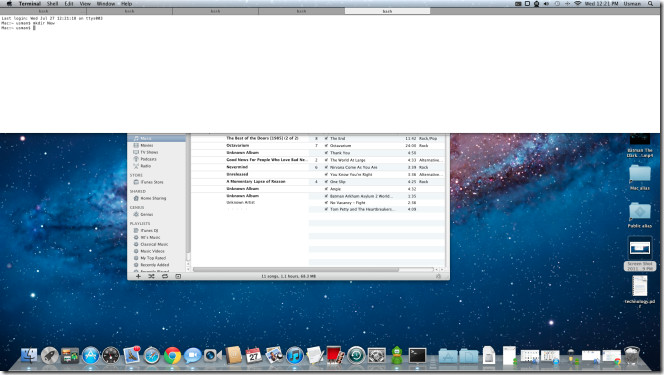 Also check out cdto and Click2Shell.
53. SSH Tunnel Manager (GUI Based Tool To Run SSH Commands)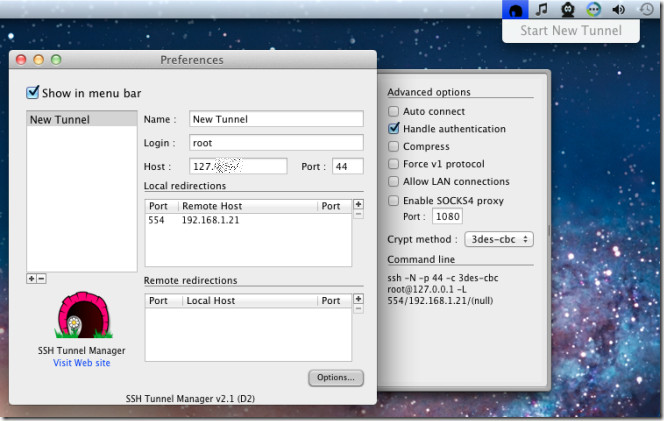 54. Swackett (Get Suggestions On What To Wear According To Weather Conditions)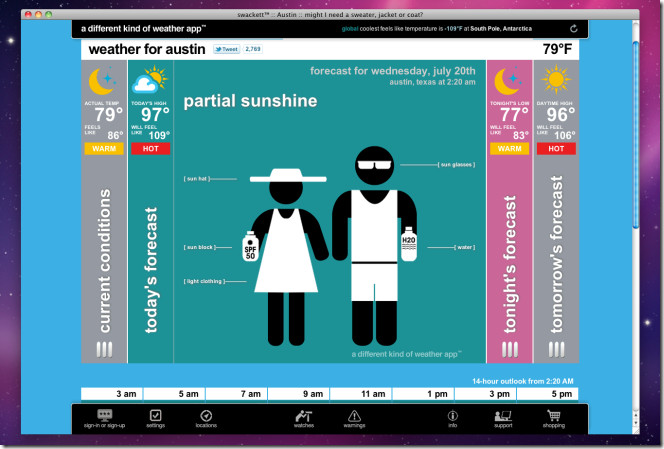 55. IceClean (Optimize & Repair System Issues & Cleanup Junk Files)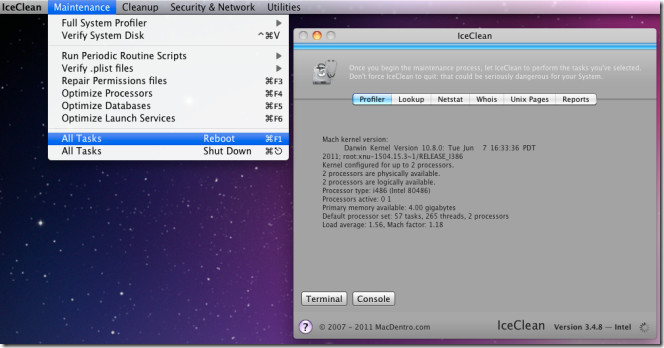 56. myTunesControl (Control iTunes Playback From Menu Bar)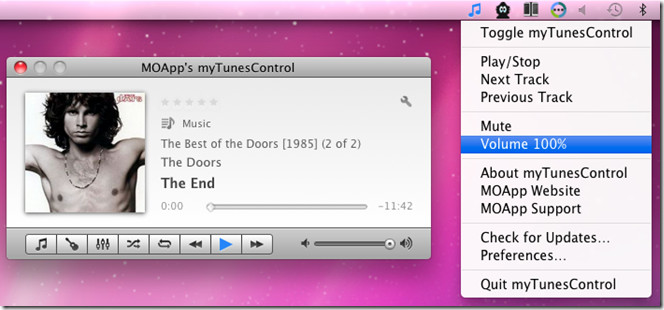 57. Wraparound (Wrap Mouse Movement Around Screen Sides)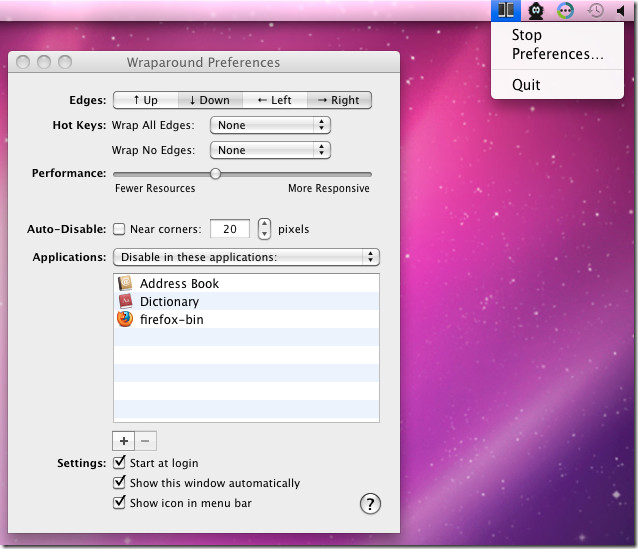 58. Meteorologist (Menu Bar App To View Detailed Weather Information Of Multiple Cities)

Also check out Mach Weather.
59. Smart Converter (Convert Video & Audio Files & Send Them To iTunes Library)
60. Social Lite (Access Facebook, Twitter and Gmail From Menu Bar)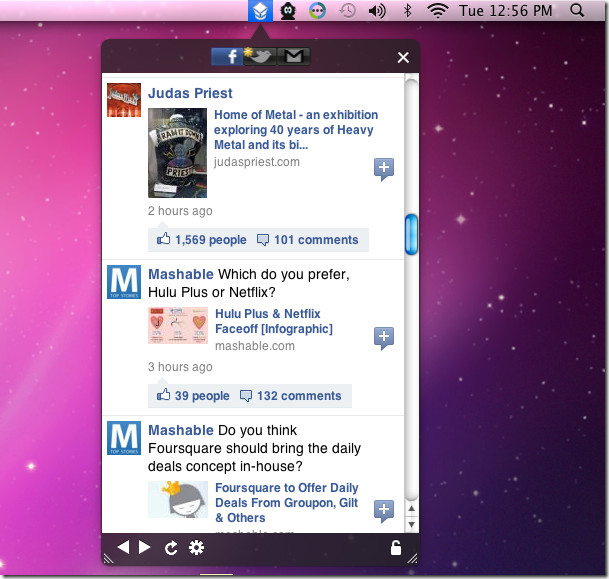 61. QuitAppsMBI (Launch & Close Applications / Files In A Group)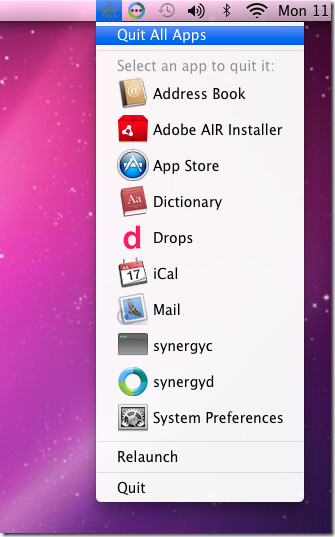 62. Launcher (Quickly Perform Different Tasks, Launch Applications & Initiate Web search)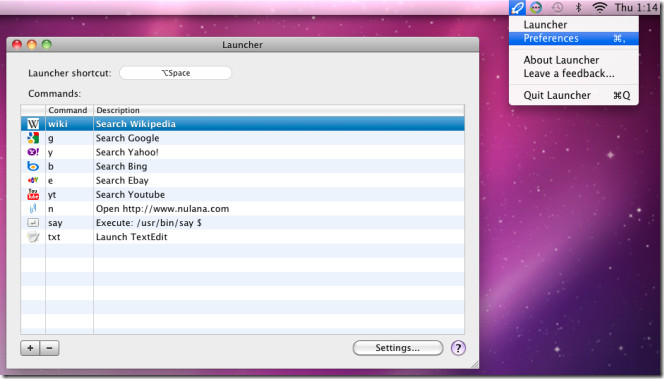 Also check out Chuck and aLaunch.
63. BlueGriffon Web Editor (Create & Edit HTML 5 Webpages)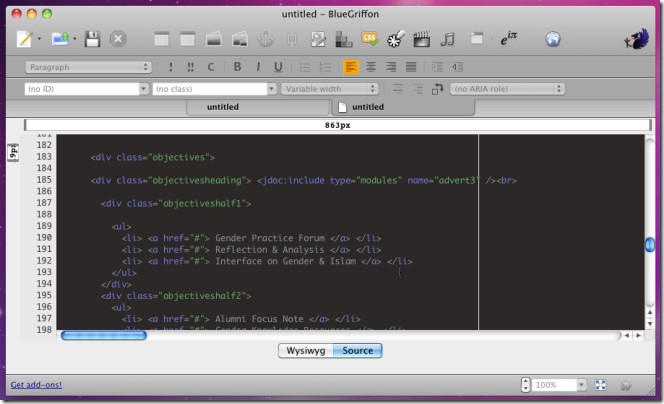 64. CCleaner (A comprehensive tool to clean Trash & Junk Files)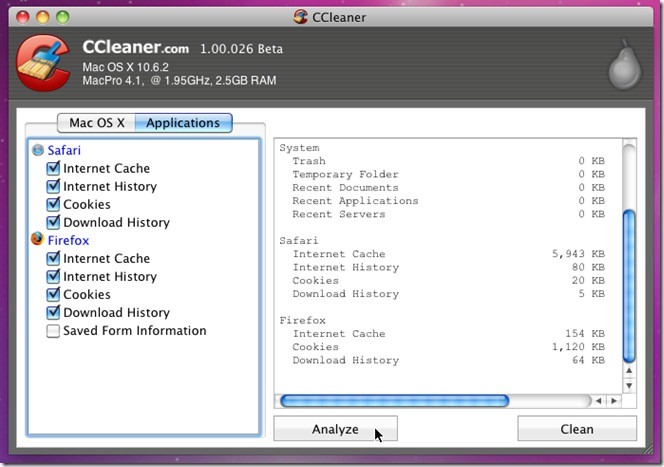 65. Calender (VIew Mac OS X iCal Events From Menu Bar)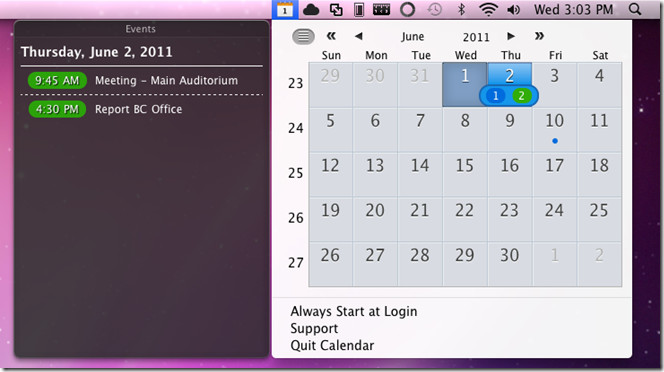 66. SmallTasks (To-Do List Manager With Dropbox Support)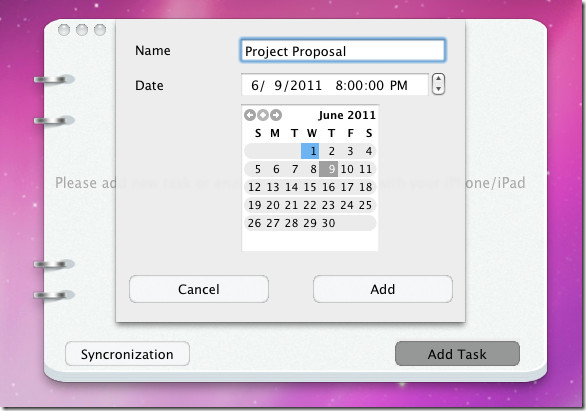 67. Breakaway (Play & Pause iTunes When You Plug In & Plug out Headphones)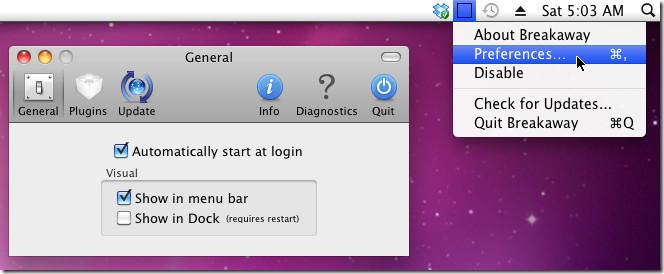 68. Urly (Pin Web Links To Dock)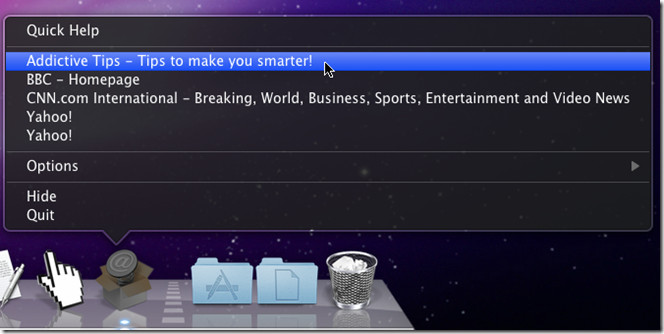 69. Integrity (Check Bad Links & Invalid References In Websites)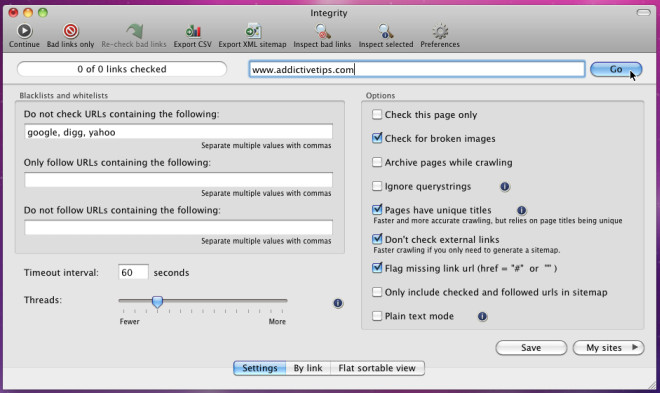 70. Tincta (Advance Text Editor With Programming Language Support)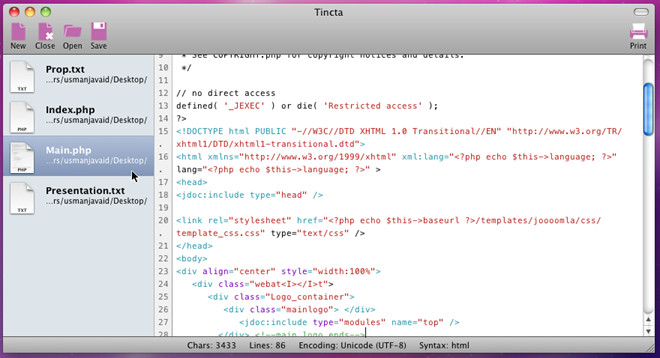 71. iTuneUp (Optimize Mac Performance, Fix Unexpected Crashes & Program Halts)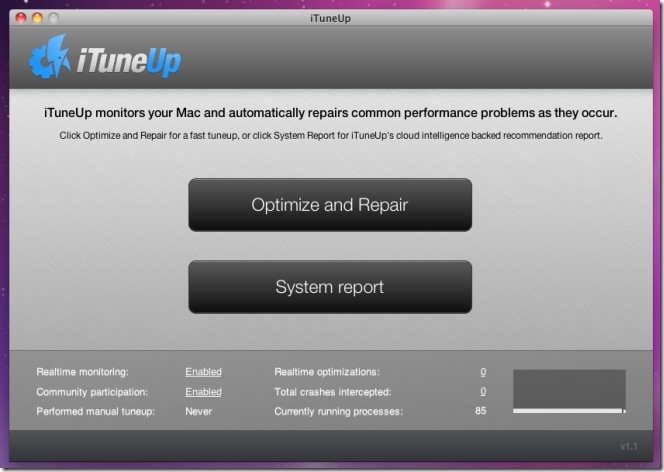 72. FileSorter (Rule-based File Organizer To Perform Move, Copy, Delete & Rename Files)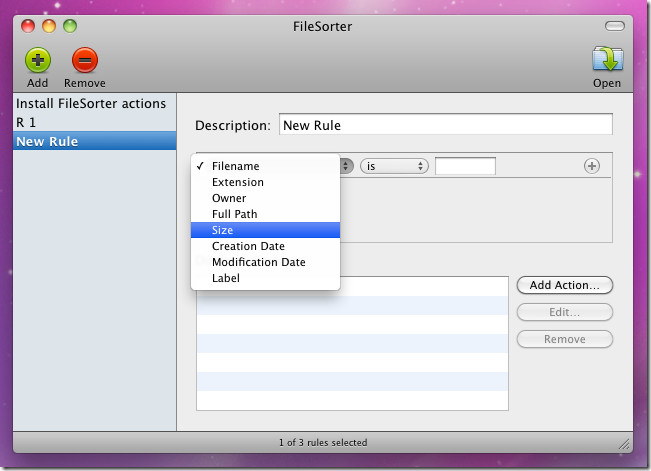 73. XMenu (Get Global Mac Menu & Favorite Folder List In Menu Bar)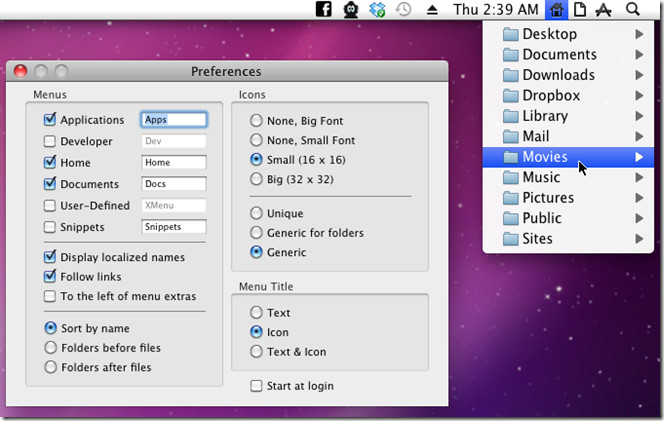 74. FileShuttle (Upload Files To FTP Server via Drag & Drop)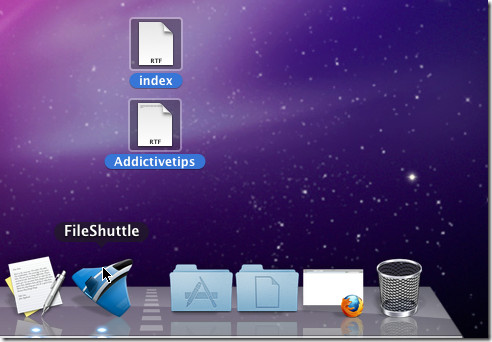 75. Growley Notes (Microsoft OneNote Like Note Taking App For Mac)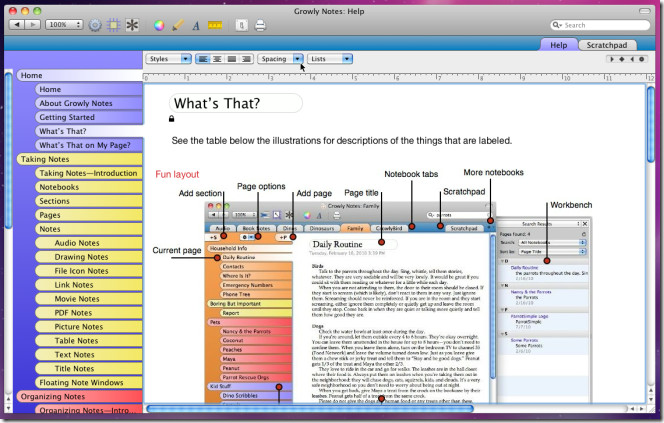 76. Time Tracker (Track Total Time Spent On Applications)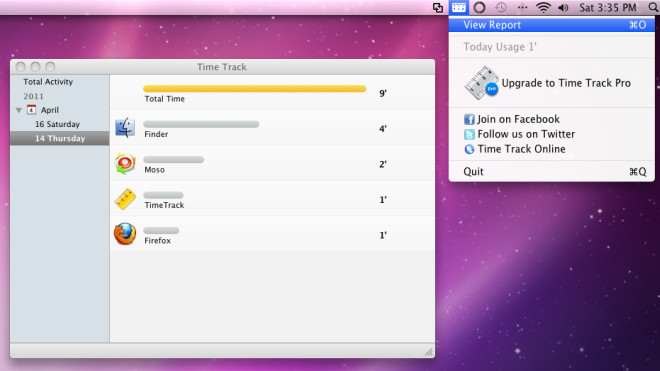 77. Mactracker (Get System Information About Your Mac, Compare Different Mac Models)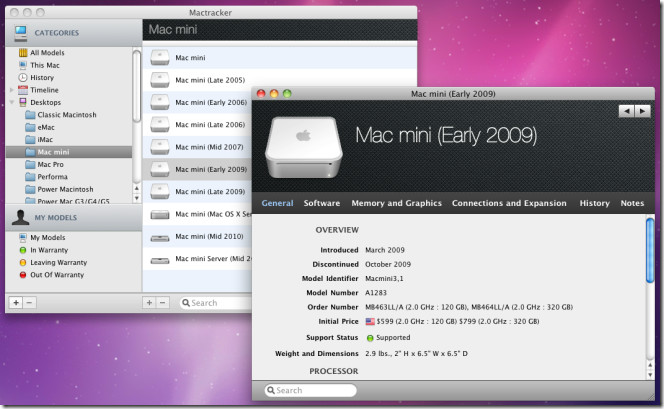 78. QVIVO (Media Collection Manager)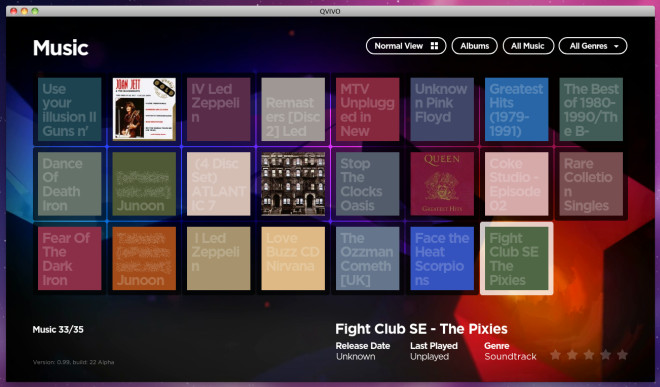 79. Captur (GUI Based Alternative To Mac Screen Capture Commands)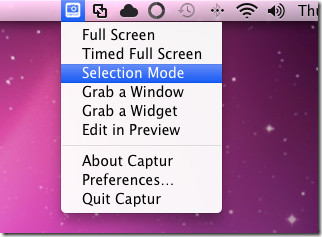 80. Desktoday (Automatically Move Files That You 'Used Today' From Desktop To Specified Folder)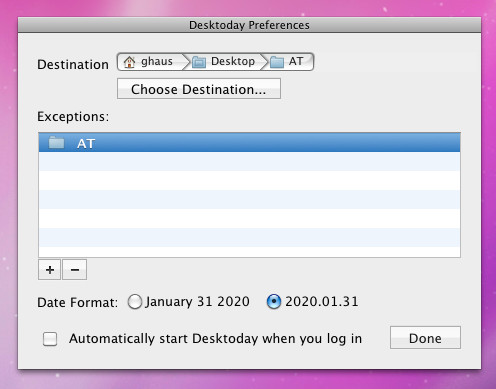 81. XnConvert (Powerful Image Converter & Editor, Supporting 400+ Image Formats)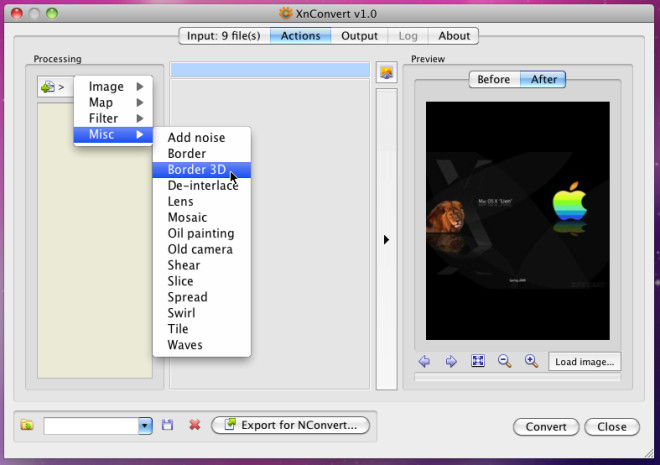 82. Media Converter (Simple Drag&Drop Media Converter With Powerful Conversion Features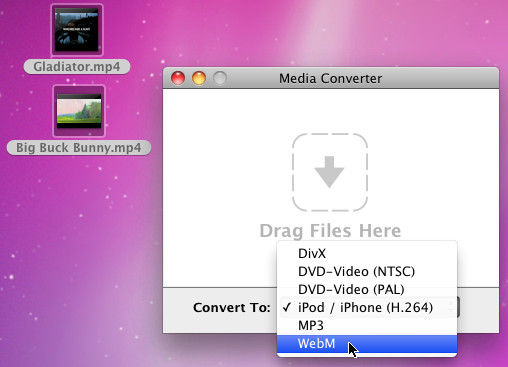 83. dupeGuru (Fuzzy Algorithm Based Duplicate File Remover)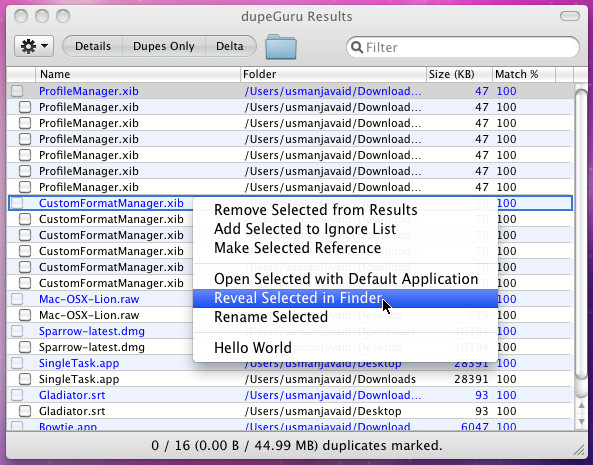 84. Tubbler (YouTube Player With Playlist Support)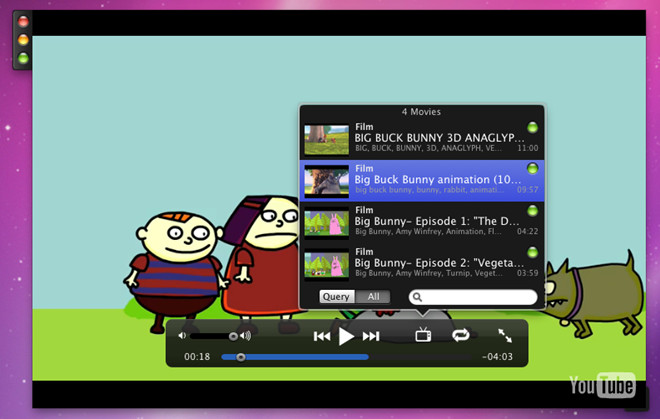 85. NoSleep (Prevent Mac OS X From Falling Asleep, and Wake Up Mac At Specified Time)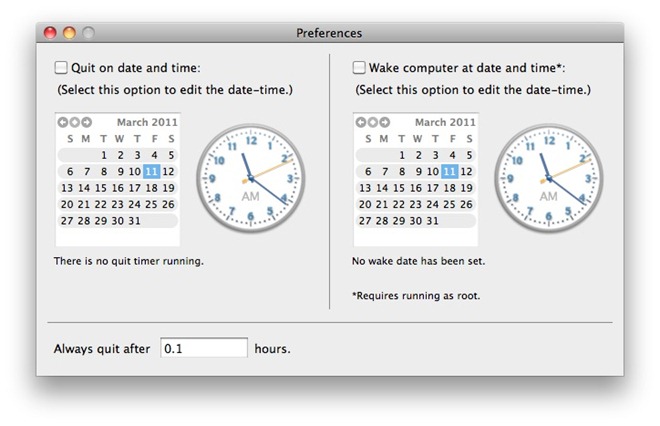 86. Spin Music (Stream Online Radio Stations By Genre From Menu Bar)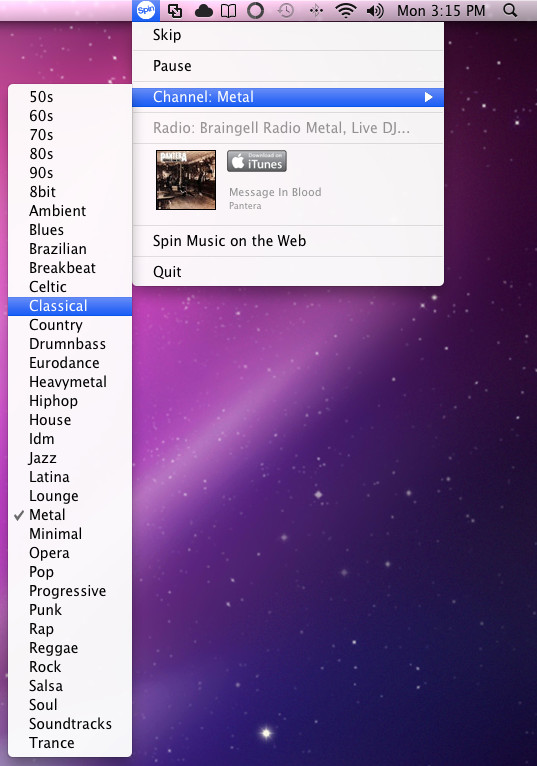 87. Audio Splitter (Split Long Audio Tracks Into Smaller Chunks)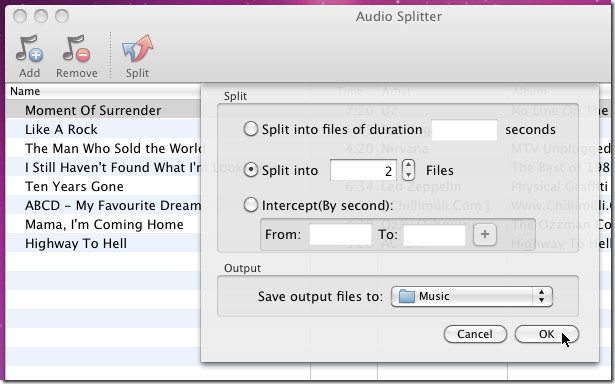 88. Sync Blocker (Stop iTunes From Deleting Your iDevice Media When Connected)
89. Synalyze It! (HEX Editor: Swiss Army Knife For Binary File)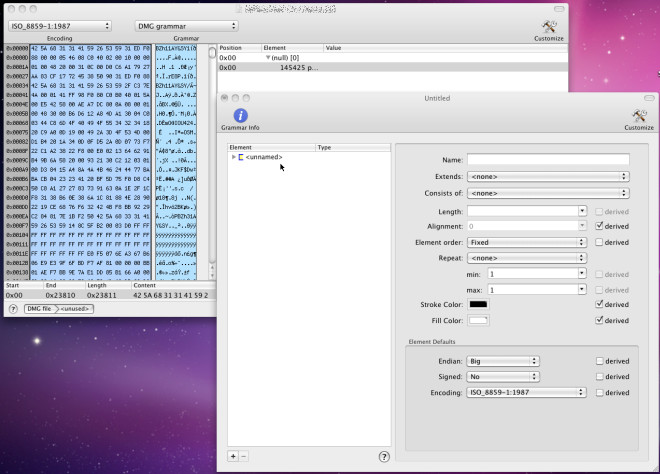 90. Bowtie (A Feature-Rich Menu Bar iTunes Controller With Last.fm Support)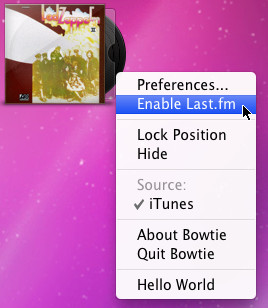 Also check out TunesArt and MyTunesController.
91. Remind Me Later  (Add Events From Mac Desktop To iCal)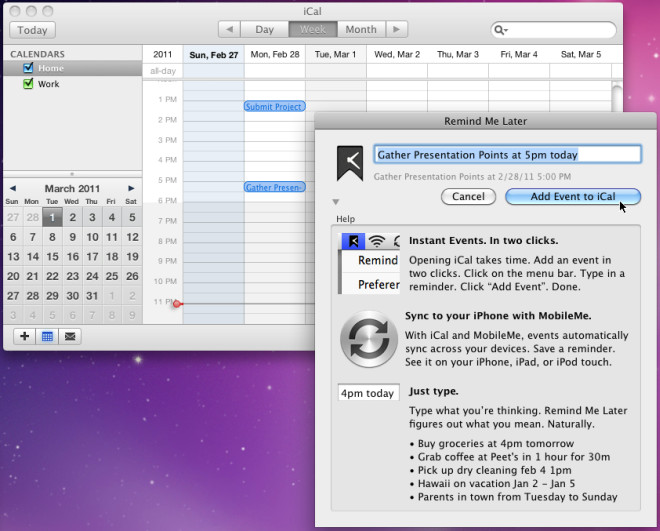 92. xAct (GUI Application For Shorten, shntool, monkey's audio compressor, flac, cdda2wav)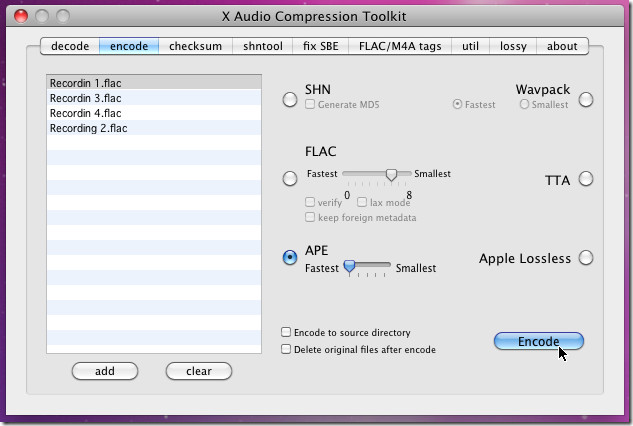 93. QuickDMG (Create & Mount Disk Images In DMG & IMG Format)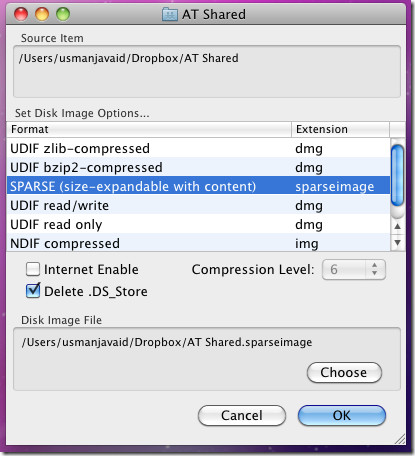 Also check out DMGExtractor.
94. OnyX (Comprehensive System Inspection, Cleaning, and Optimization Utility)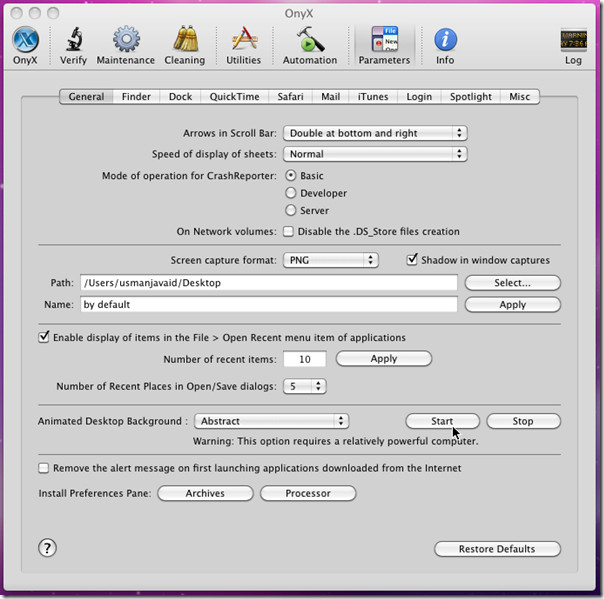 95. FIleClipper ( Move & Copy File & Create Hard Links and Symlinks From Finder Toolbar)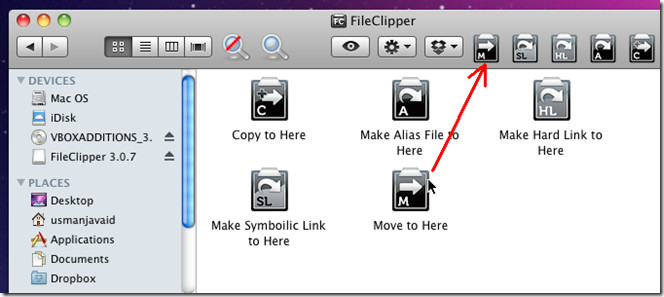 96. HTMChen (Code HTML & View Results In Real Time)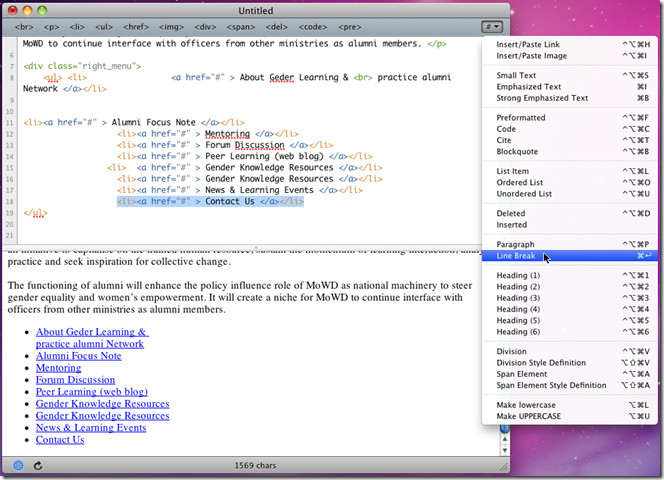 97. MacDropAny (Link Any Local Folder To Sync With Dropbox)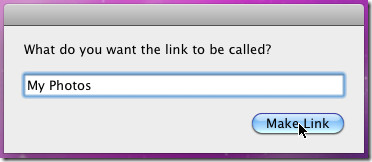 98. BetterSnapTool (Snap App Windows At 9 Positions On Desktop)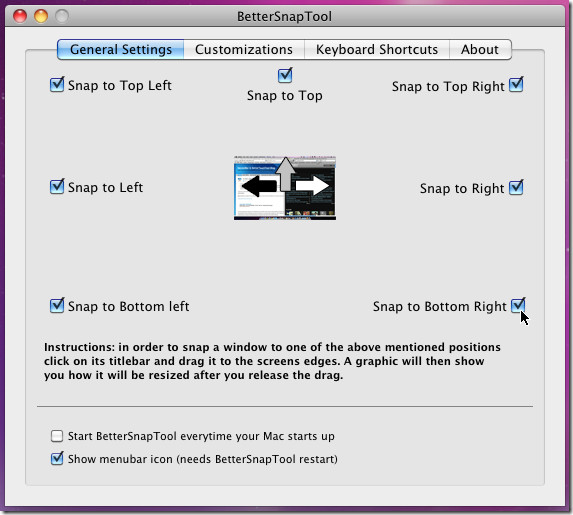 99. SparrowMail (Feature-rich Gmail Client for Mac)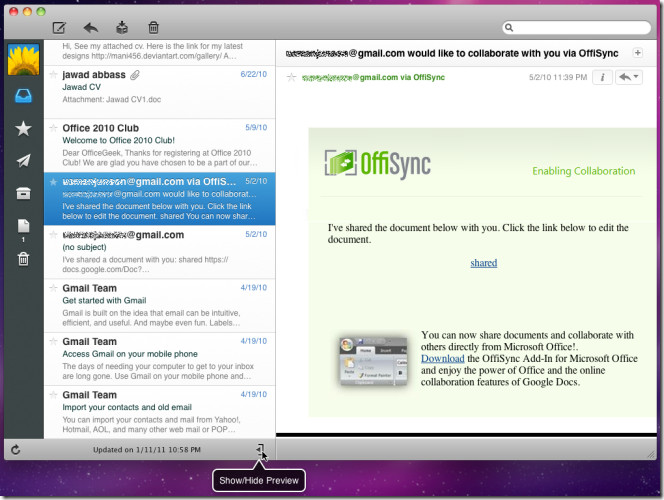 100. focus booster (Pomodoro Technique based Time Management Application)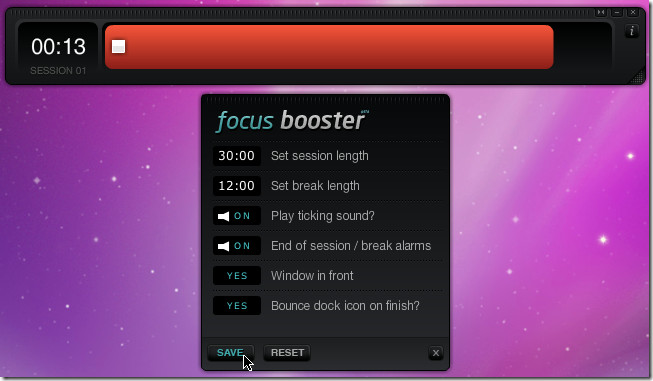 ---
With the large number of Mac apps that were covered in 2011, we may have missed a few of your favorites in this list. If you didn't find the type of Mac OS X app you were looking for, try using the AddictiveTips Search bar at the top of the page. Feel free to mention your favorite apps in the comments section below.
If you liked this post, you might want to check our other 2011 app compilations.
150 Best Windows Applications Of Year 2011
150 Best Android Apps Of Year 2011
30 Best Windows Phone 7 Apps Of Year 2011
20 Best Cydia Tweaks Of Year 2011