150 Best Android Apps Of Year 2011 [Editor's Pick]
2011 has been an important year for Android. With devices like Samsung Galaxy S II, Motorola XOOM and Kindle Fire turning heads in the market, atop the release of what is arguably the best iteration of the mobile OS (Ice Cream Sandwich) yet, it was only a matter of time before the head honchos of mobile app development began hopping onto the Android bandwagon. Not only has the year seen many big names debut on the Android Market, but many novice developers make big names for themselves, and to top it all off, the Market is now home to over 400,000 apps.
There is no denying the fact that it is still way behind the iTunes App Store in both quantity and quality (especially where the visual appeal of UI, in general, is concerned), but the degree of improvement that the platform and its apps have undergone the previous year surely exceeds the expectations of most of its fans.  Here at AddictiveTips, we've been observing the progress of the platform and its app repository quite closely, bringing you the best apps in and out of the Market day after day. As the year ended, we decided to take a trip down memory lane, and compile a list of the ones we found to be the most unique or useful of lot.
1. Google Currents (Perhaps the best news reader and RSS aggregator for Android yet)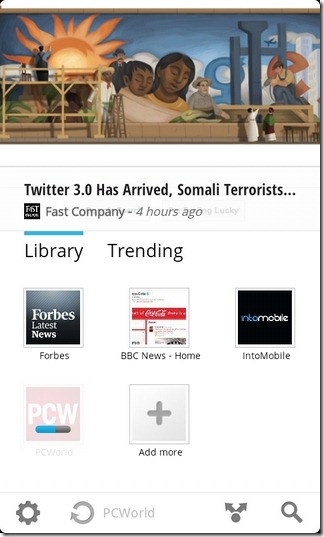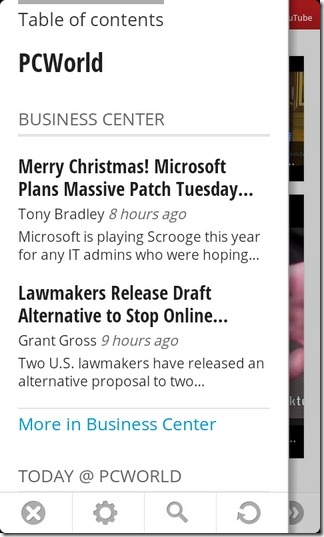 2. AirDroid (Remotely access, and control all the core features/apps of your Android device from any web browser)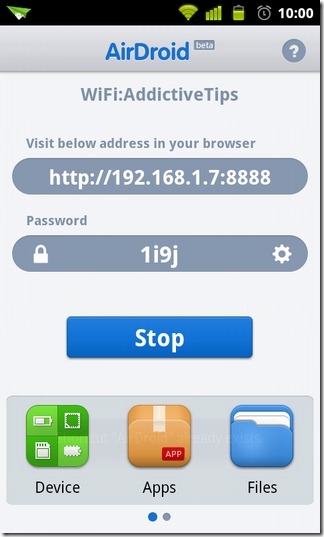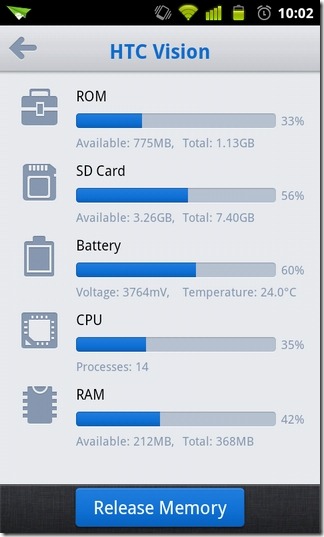 3. Baconreader (Arguably the best reddit client available in the Android Market)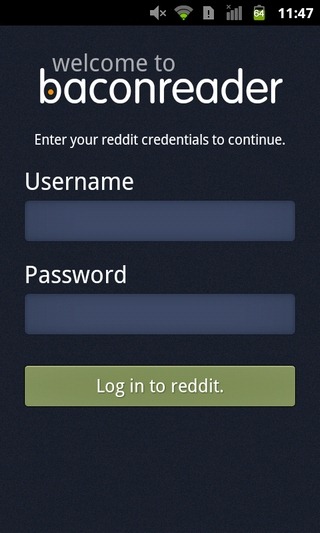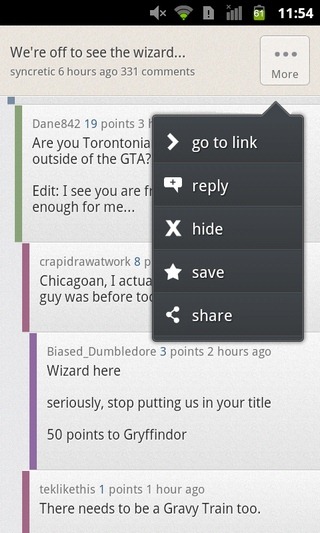 4. ZeroPC Cloud Navigator (Comprehensive all-in-one cloud data browser for Android tablets)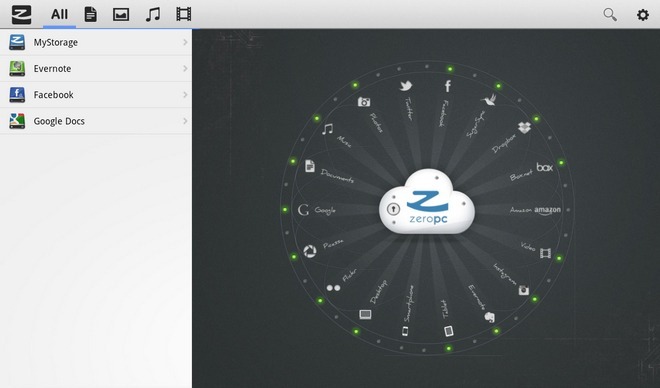 5. TeamViewer (Full remote desktop access and control)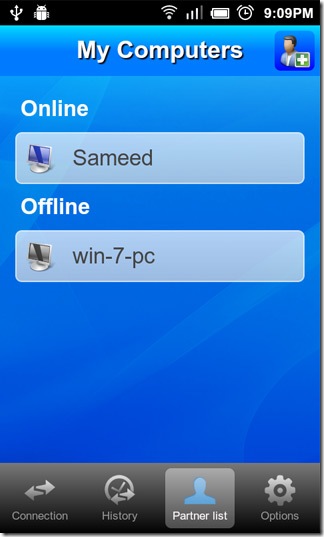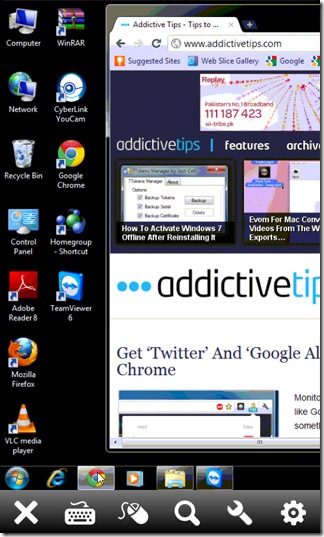 6. Screencast & Recorder (Rooted devices only: One of the only apps in the Market that records smooth, high quality screencasts)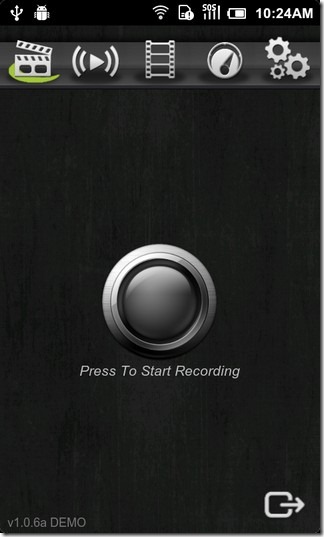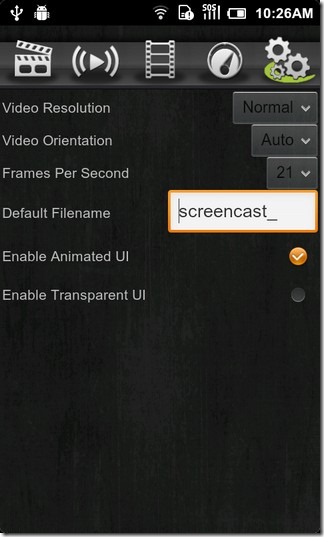 7. Espier Launcher (Remarkably accurate iOS Springboard clone)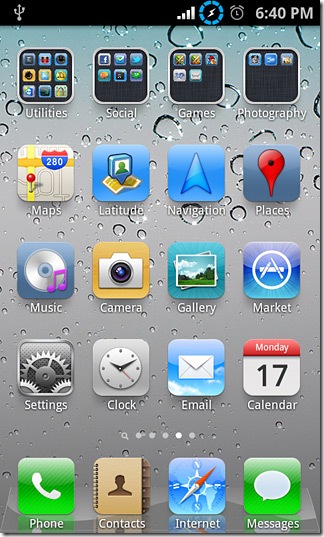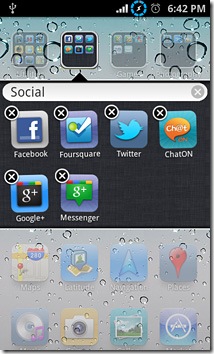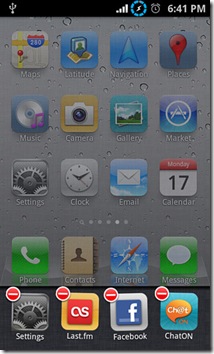 8. LapseIt (The best time-lapse video creator for Android that we've come across so far)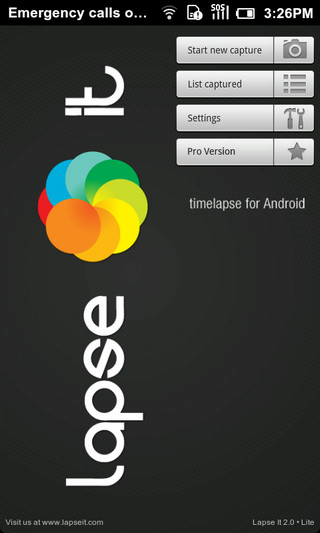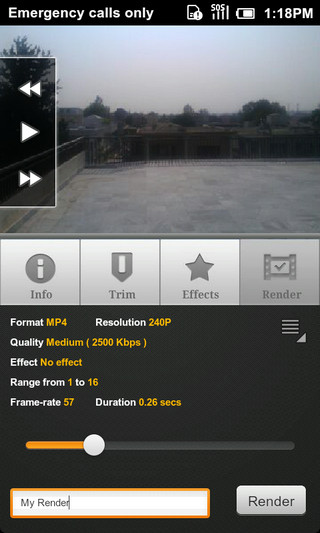 9. Emit (Stream & download audio and videos from desktop and iTunes library over Wi-Fi)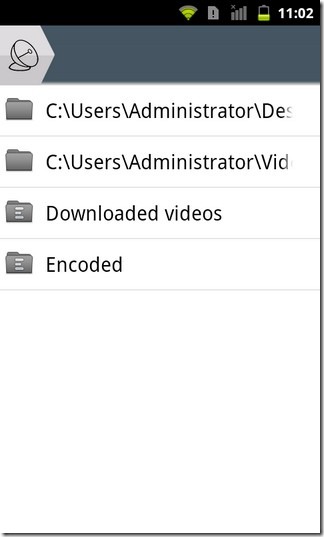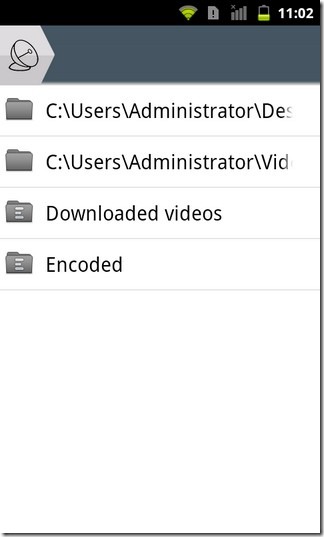 10. Skitch By Evernote (One of the best annotation and drawing tools; integrated with Evernote)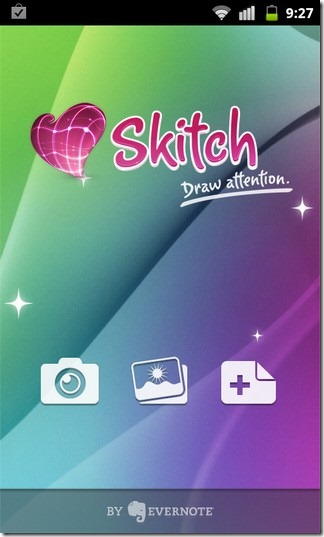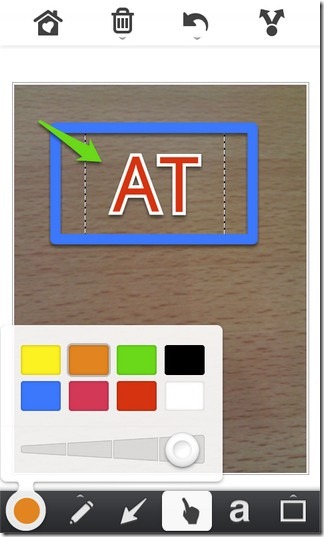 11.  iOnRoad (Augmented reality driving companion with collision detection alerts)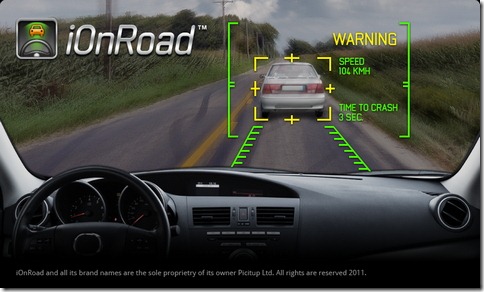 12. Yahoo! IntoNow (Identifies what's being played on TV, and displays detailed program information)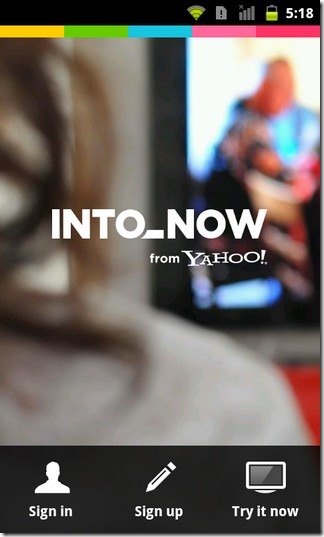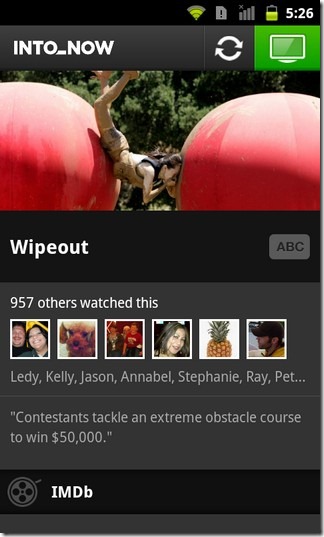 13. SPRiiD (Remote file sharing between two Android device over the internet)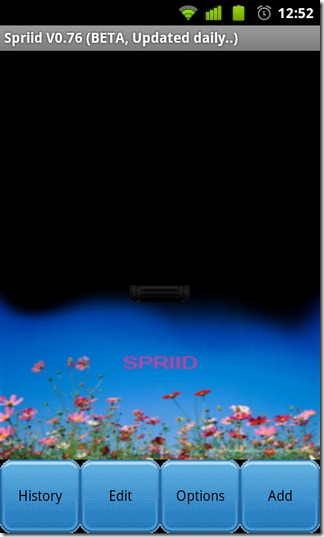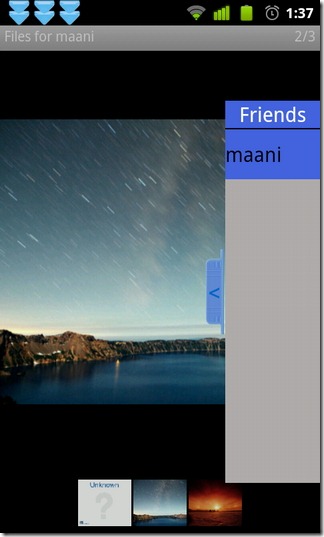 14. Boat Browser (Chrome and mobile Safari-like browser with tabbed-browsing, quick dial, and support for webpage scrolling via volume buttons)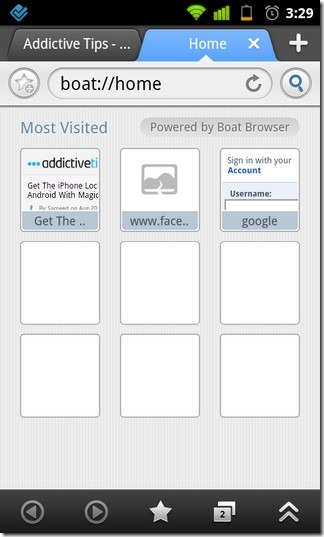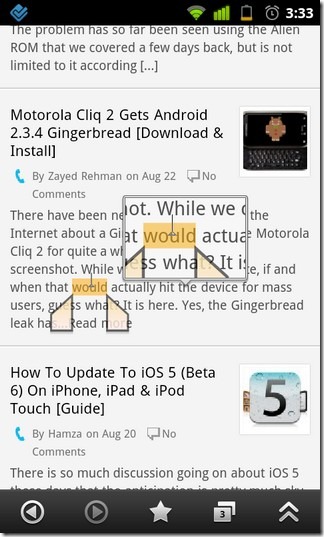 15. Elixir 2 (Comprehensive system info tool and app/task manager, with a vast suite of homescreen widgets)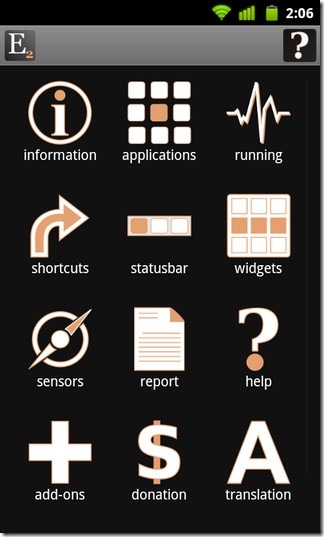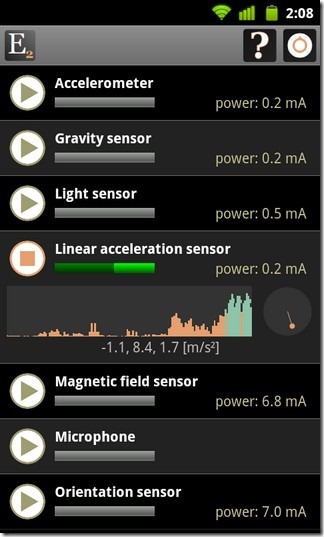 16. LBE Privacy Guard (Rooted devices only: Monitors access requests made by apps and alerts you of them, much like Windows' UAC)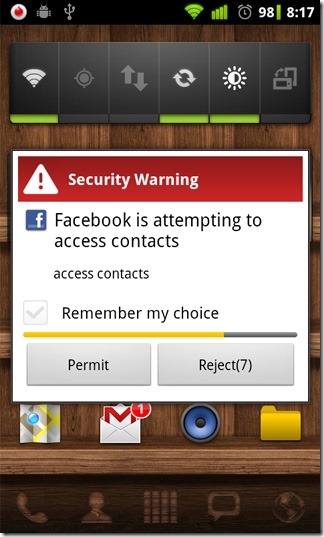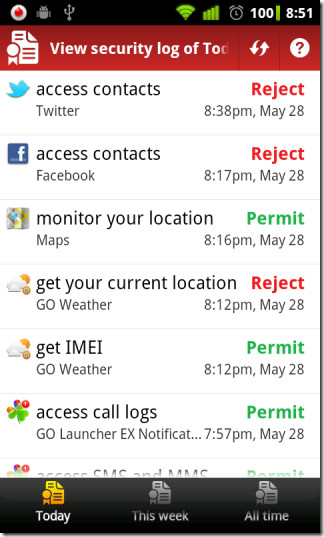 17. MiLocker (MIUI dev team's lockscreen replacement app for all Android devices; has a large online store of downloadable lockscreen themes)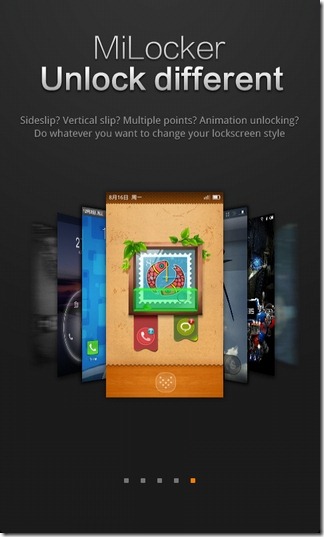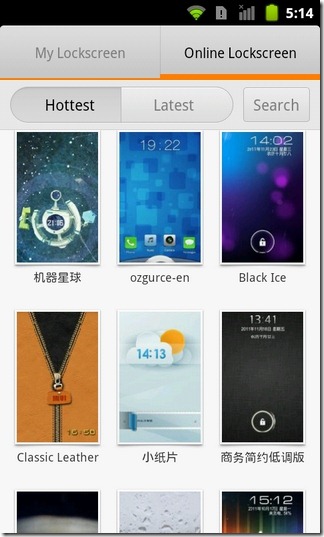 18. Iris (Siri-inspired voice-controlled assistant; indulges in casual chat, and helps you with calling, texting, online searching and launching apps)
19. Hipmunk (Track shortest and most economical flight routes to worldwide destinations)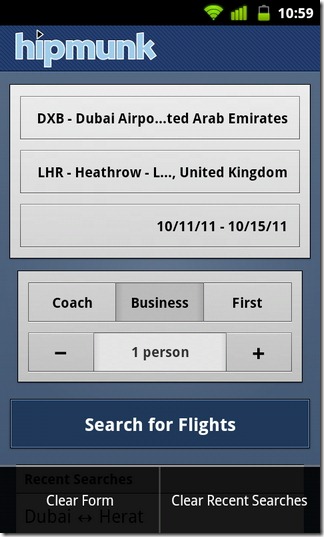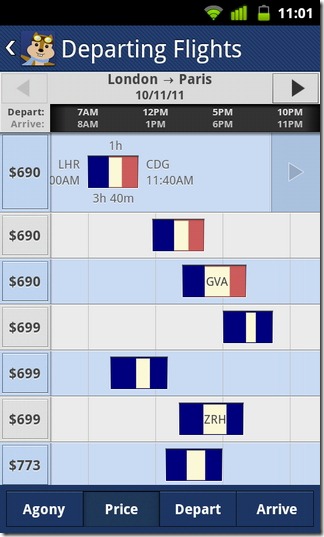 20. Intel Pair & Share (Stream photos from Android to PC and/or other Android devices over Wi-Fi)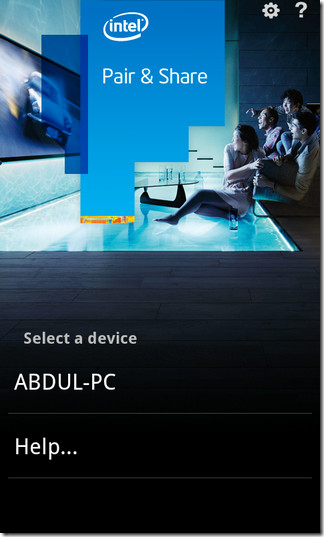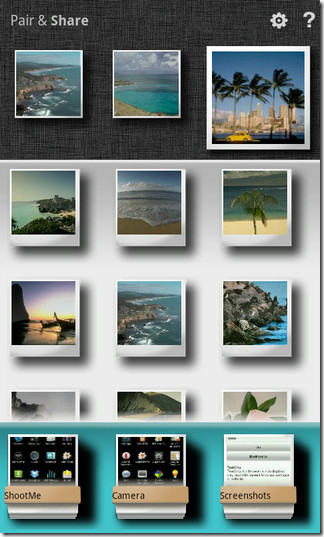 21. Viber (Free VoIP app to call and text other app users from your contact list; registration done through phone number, much like WhatsApp)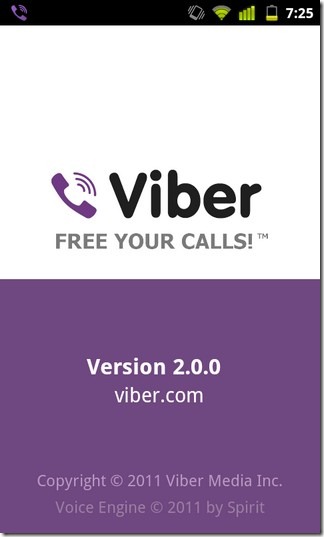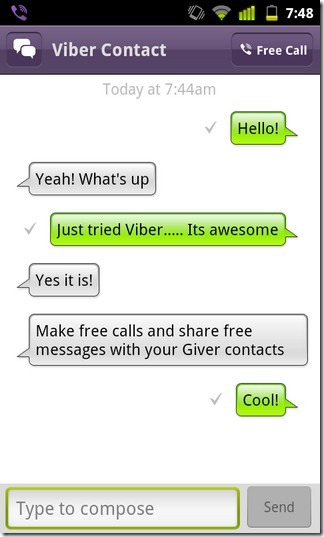 22. Remote Tablet (Remotely control one Android device with the other over Bluetooth)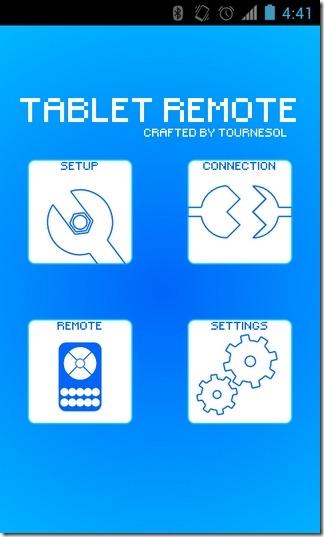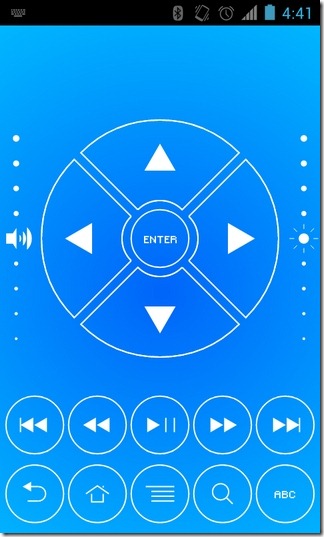 23. Undelete Beta (File/data recovery tool for Android)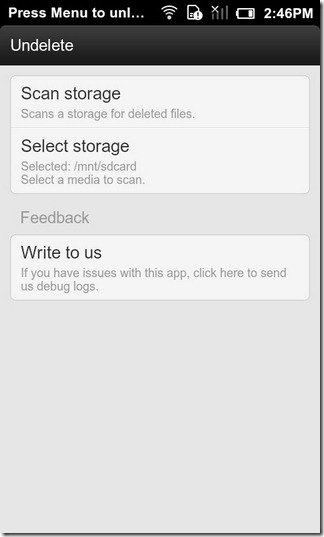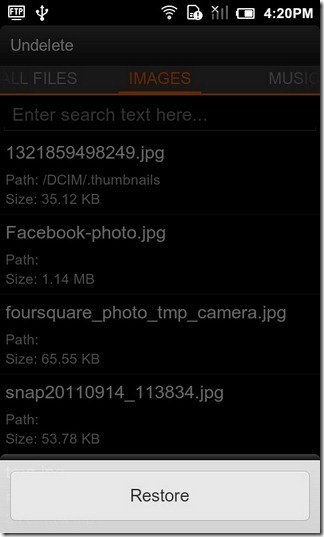 24. SHREDroid (File shredder; removes traces of deleted files from internal memory and SD card to prevent file recovery)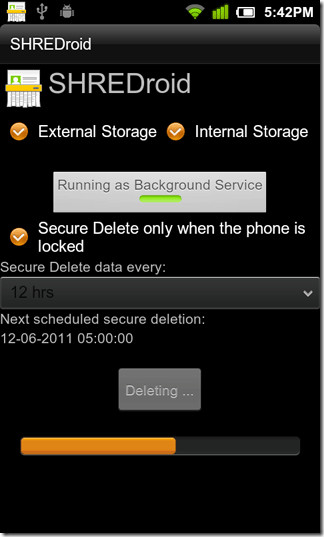 25. Pops (Custom animated alerts for your text messages, Facebook, Twitter and Emails)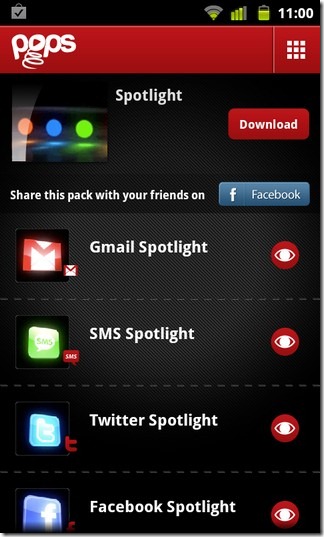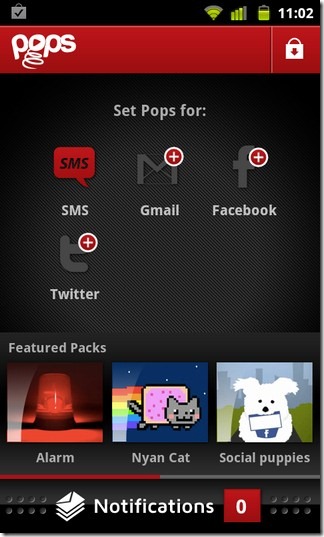 26. Cloudless (Two-Way media sync between Android & PC over Wi-Fi without a desktop client)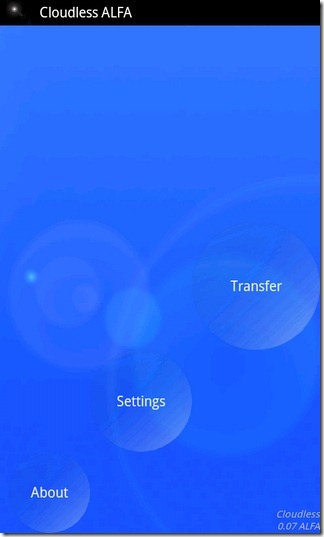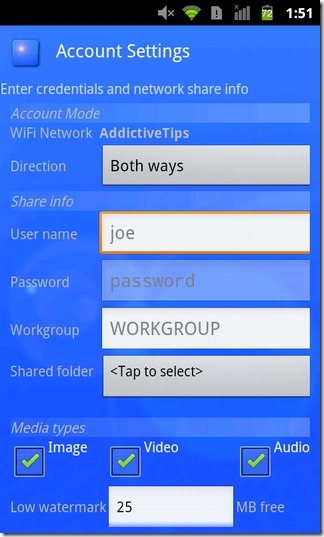 27. TouchRetouch Free (Allows seamless removal of unwanted content from images)
28. Dropsync (Provides two-way sync between your device's local storage and your Dropbox cloud)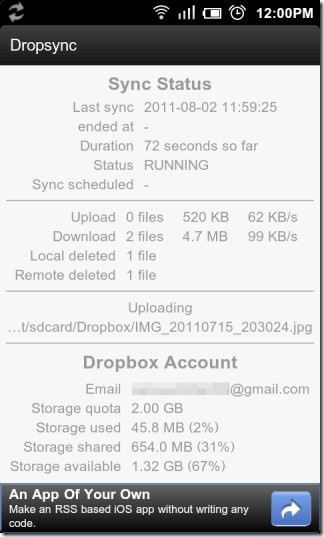 29. Hearing Saver (Automatically changes media volume to predefined levels when headphones are plugged in or unplugged)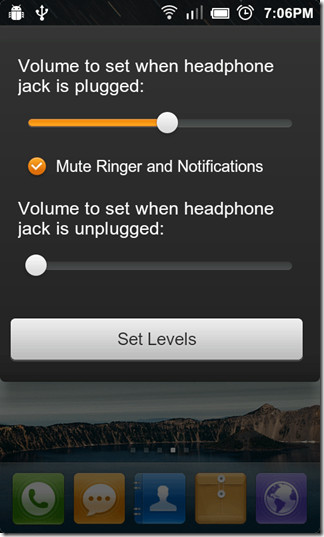 30. Plug In Launcher (Auto-launches an app of your choice when usb/power cable or headphones are connected)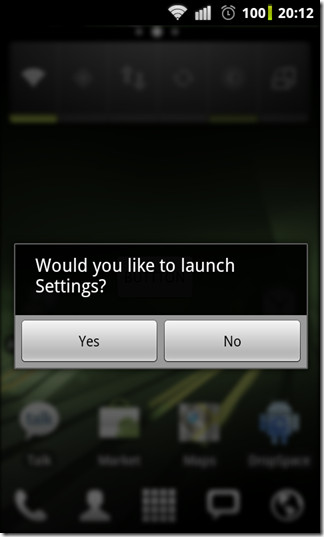 31. Magic Hour (Lets you apply photo filters, edit existing filters or create your own from scratch; has a massive online filter repository as well)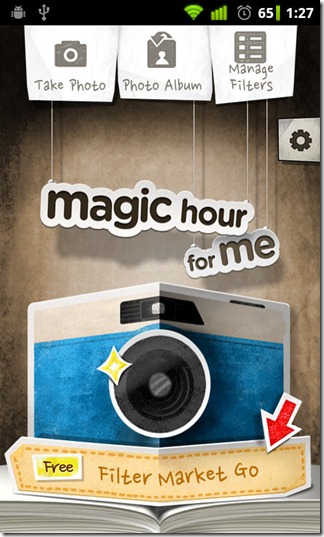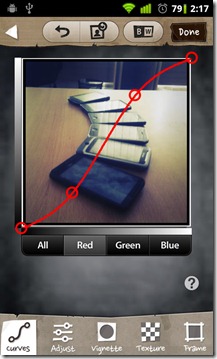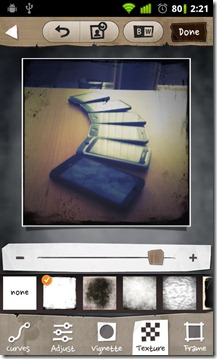 32. MX Video Player (Media player with support for all popular video and subtitle formats; no additional plugins required)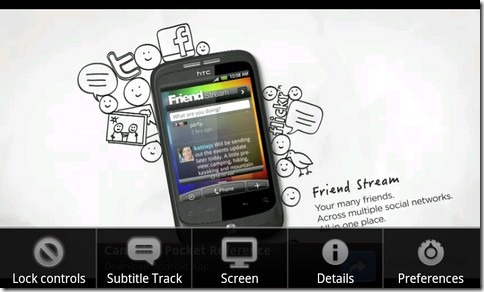 33. Cheetah Sync (Two-way data sync between Android & PC/Mac over Wi-Fi)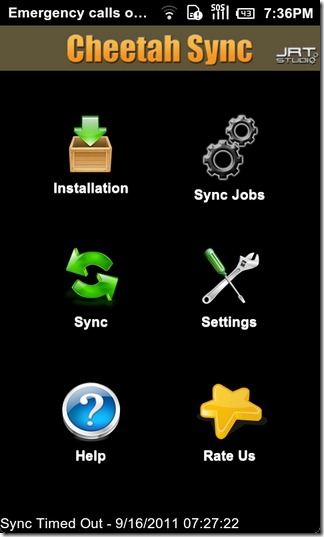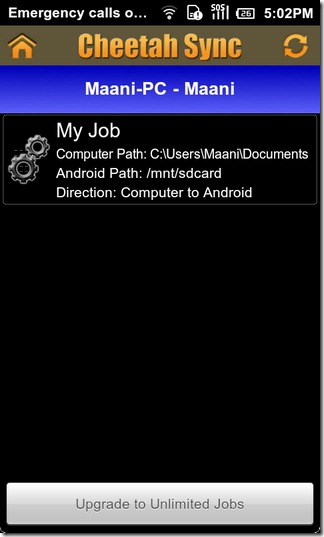 34. Voxer (Push-to-Talk IM client that supports sharing images, location and voice messages; saves voice messages, and plays them while offline)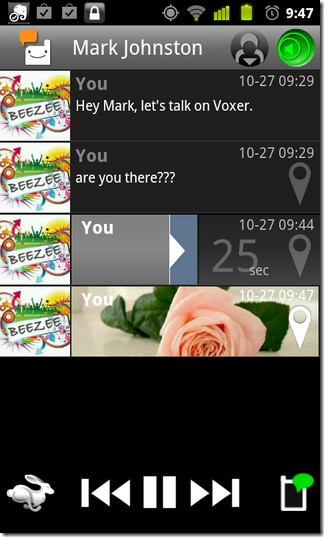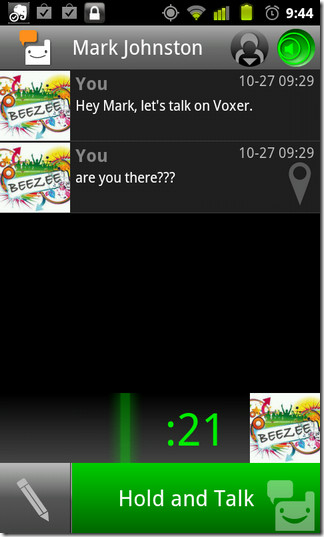 35. TalkBox (Cross-platform voice messenger that merges the conventional text chat interface with voice communication)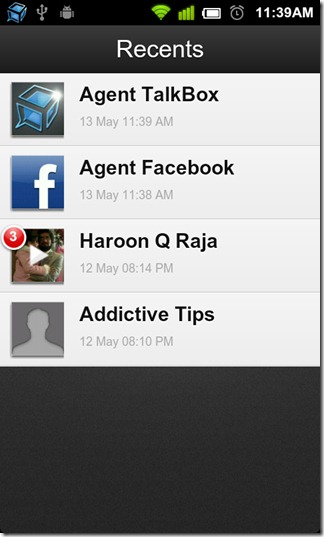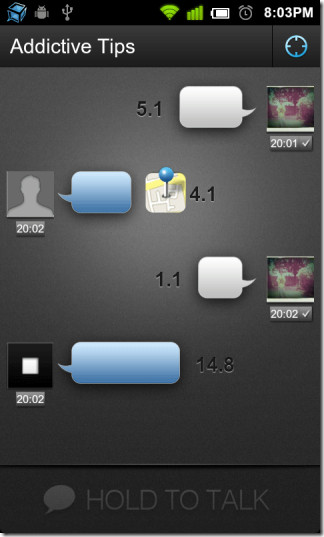 36. Merriam-Webster Dictionary (Official Merriam-Webster Dictionary app; the dictionary is offline and supports voice search)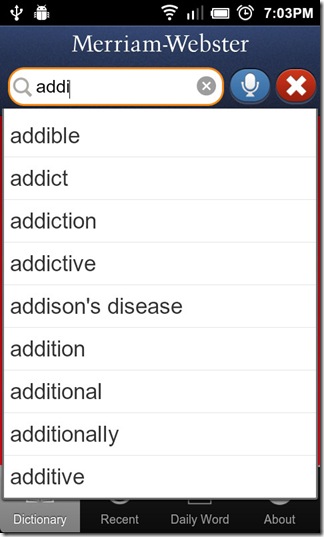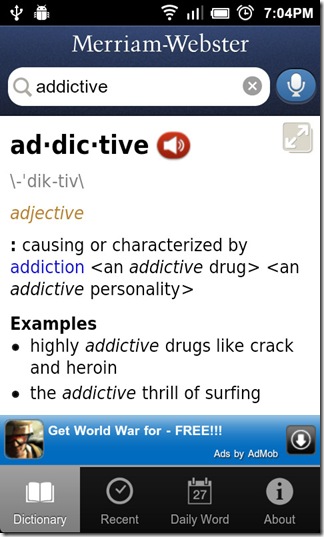 37. Any.DO (An elegantly designed and feature-rich task management & reminder app)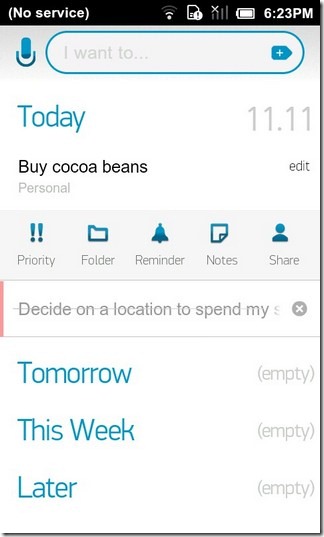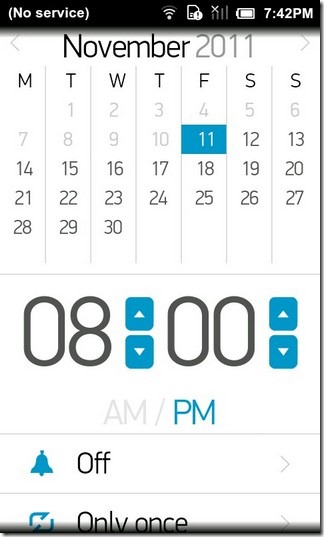 38. SkyAMP (Stream music on Android device from your Windows SkyDrive account)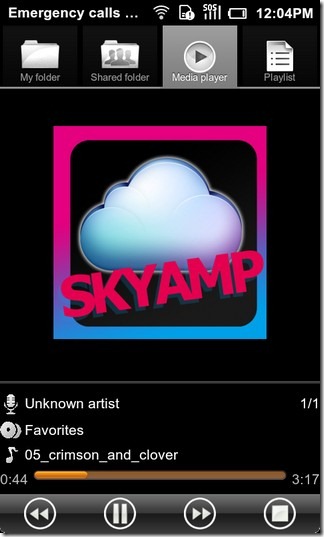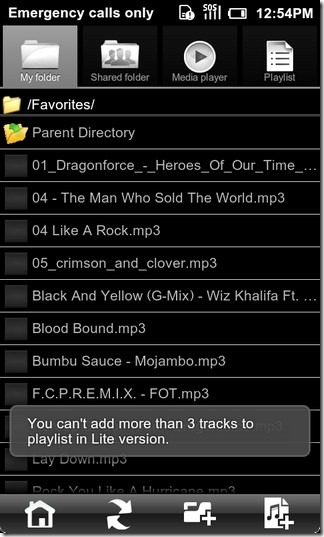 39. BitTorrent Remote (Remotely control torrent downloads/uploads on your desktop BitTorrent client)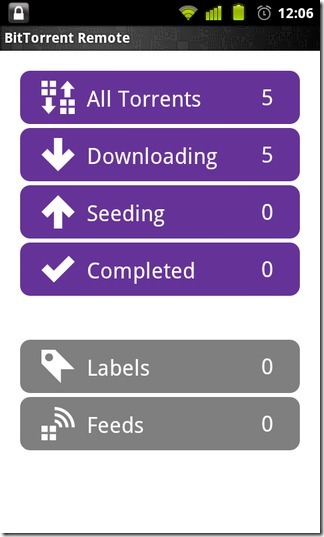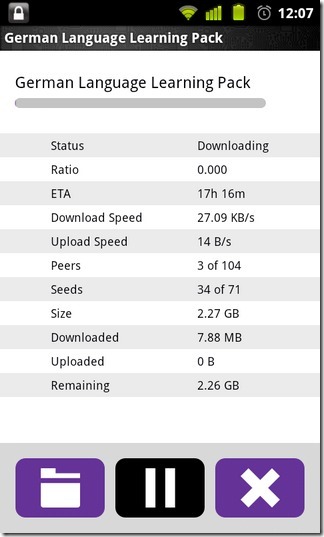 40. WiFiKill (Rooted devices only: Lets you disable internet for any device/user from a WiFi network that you are connected to)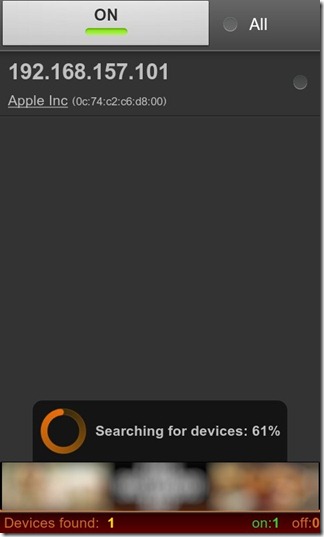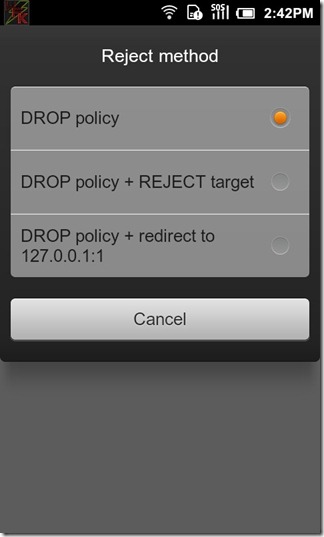 41. Sonalight Text By Voice (Text-to-Speech & Speech-to-Text based messaging app for incoming and outgoing text messages)
42. Wi-Fi Network Analysis (Provides a comprehensive collection ways to monitor Wi-Fi networks, and relevant information)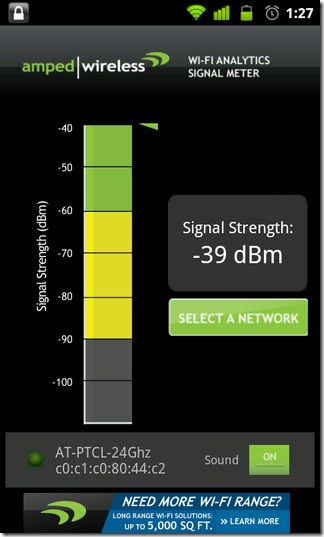 43. Say Cheese Camera (Voice-controlled camera replacement with an additional 'stealth' mode)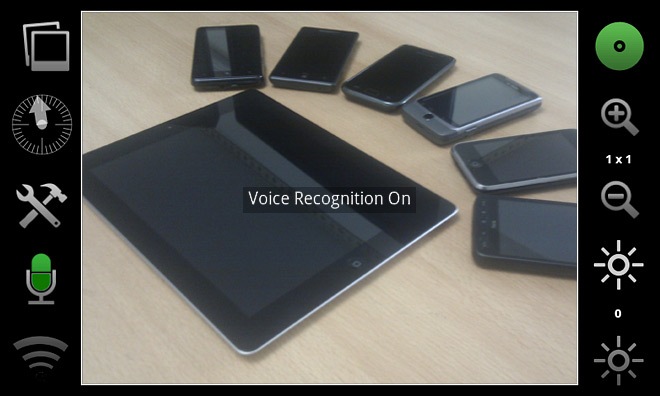 44. Steam For Android (Unofficial steam client with an ICS-like user interface)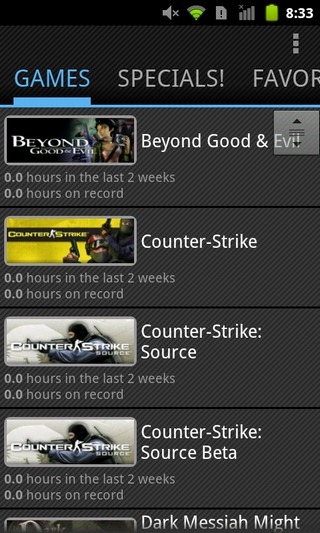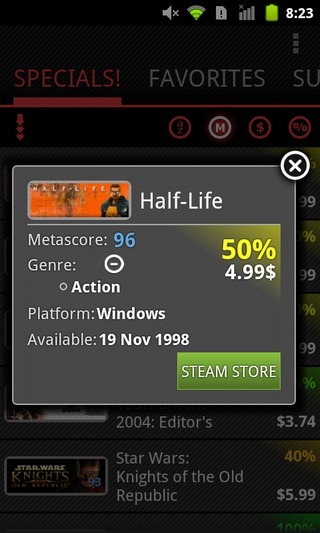 45. Add Friend (Lets you add Facebook friends by touching your NFC-capable devices together)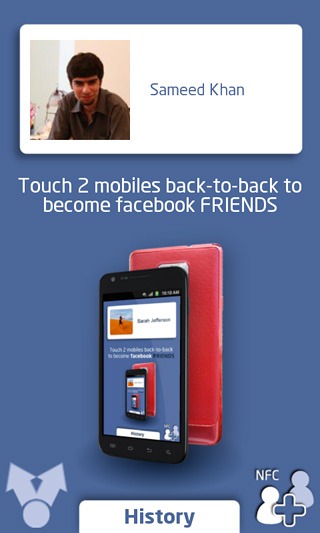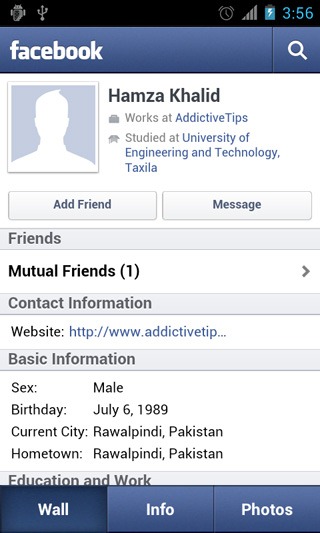 46. MagicLocker (One of the best lockscreen replacements out there; has several downloadable themes)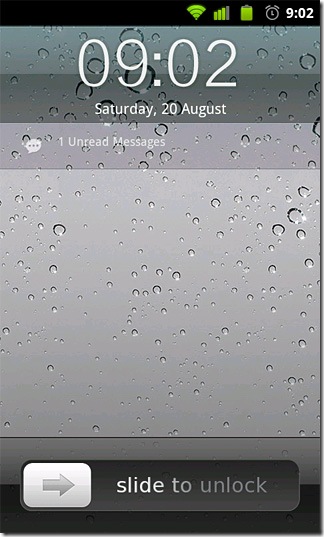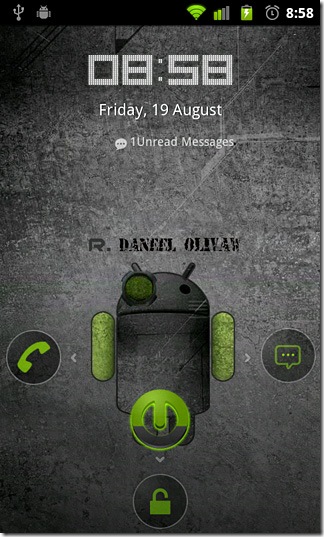 47. WiFi QR Code Generator (Generates QR codes that can be scanned by Barcode Scanner to join WiFi networks)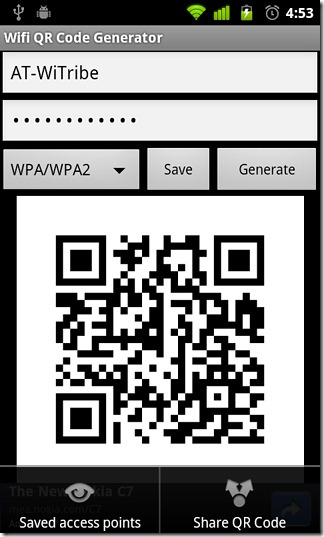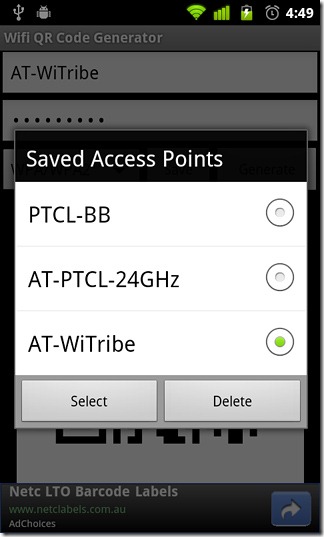 48. MIUI Launcher (Clone of the MIUI custom ROM's native launcher)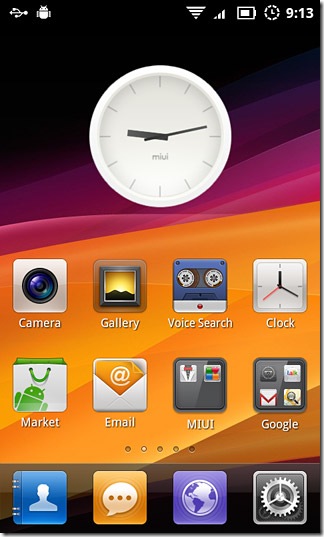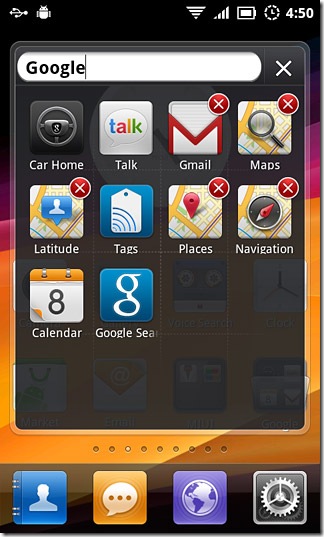 49. Gifinator (Easy-to-use animated GIF creator)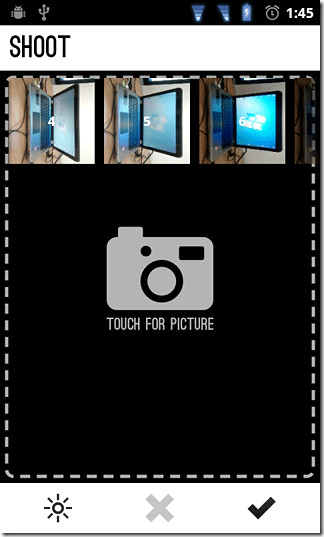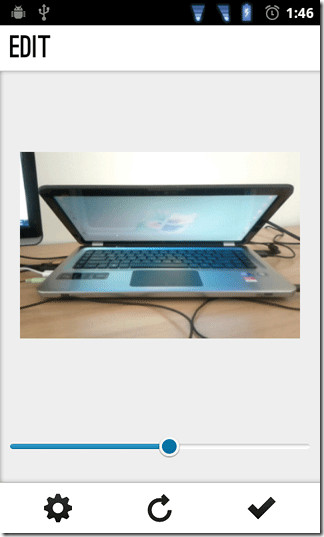 50. Agile Lock (Great HTC Sense 3.0 lockscreen clone)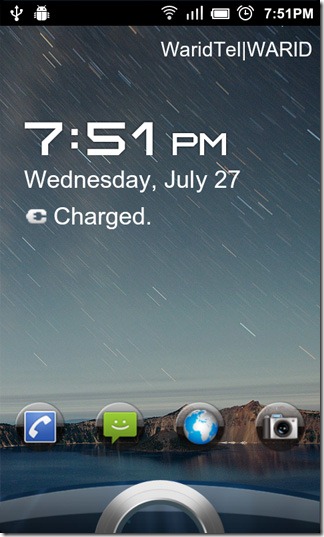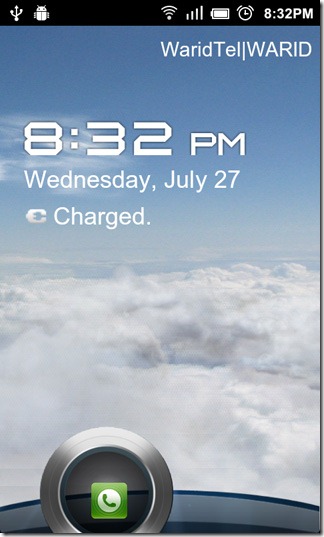 51. DC Comics & Marvel Comics (Official DC & Marvel comics clients for Android with built-in, frame-to-frame based comic readers)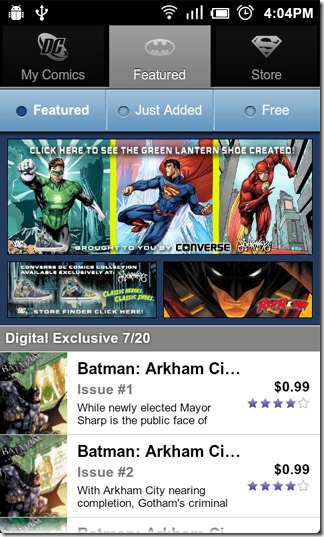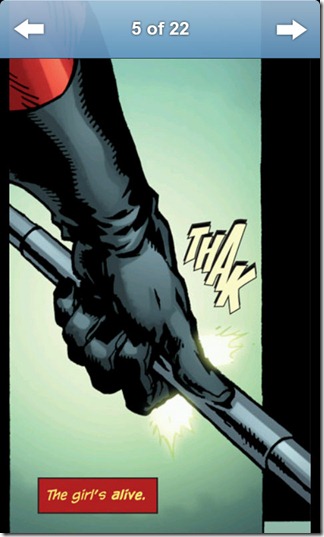 52. Visidon AppLock (Apply face-recognition lock to apps of your choice)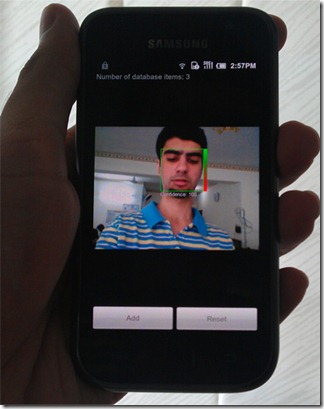 53. SkyDrive Browser (Unofficial SkyDrive client with dual-pane browser)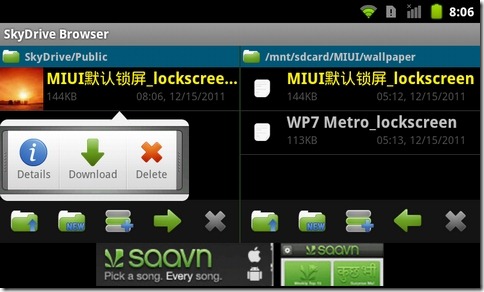 54. Nemus Launcher (Homescreen replacement with unique App Drawer and folder widgets)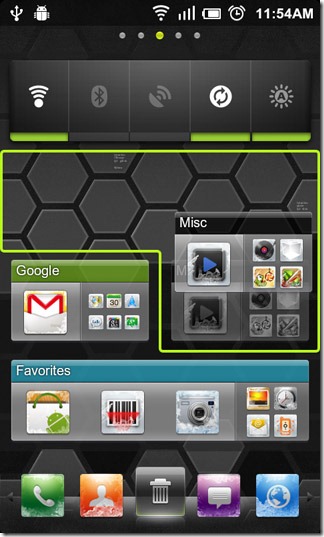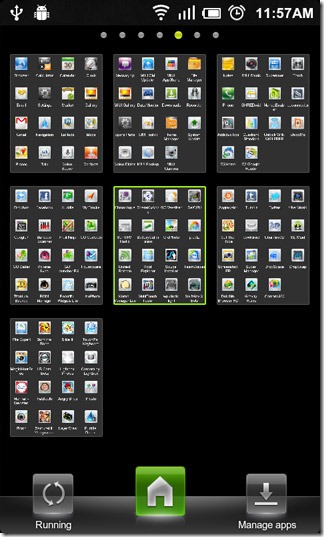 55. Do It (Tomorrow) (Task management two days at a time)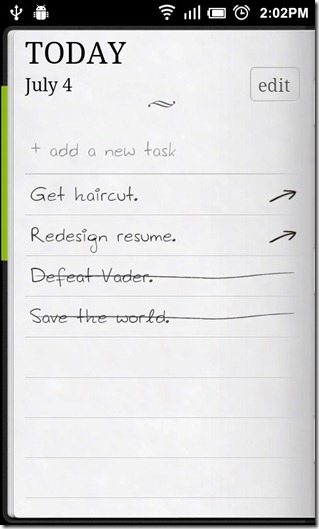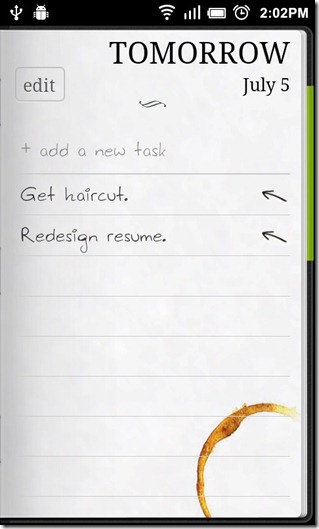 56. GO Contacts EX (Enhanced version of the GO dev team's popular, feature-rich contacts replacement app)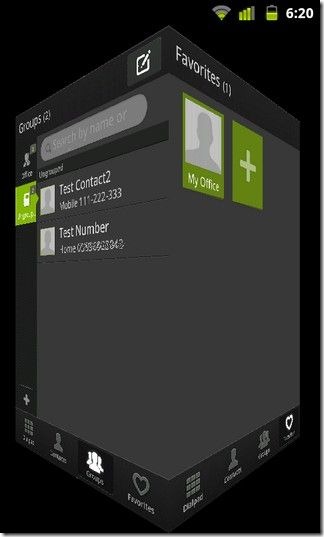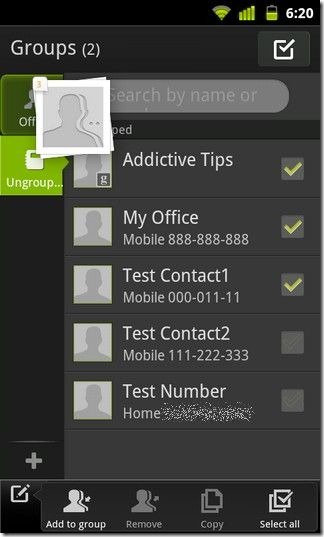 57. Outdoor Navigation (Swiss army knife for travelers)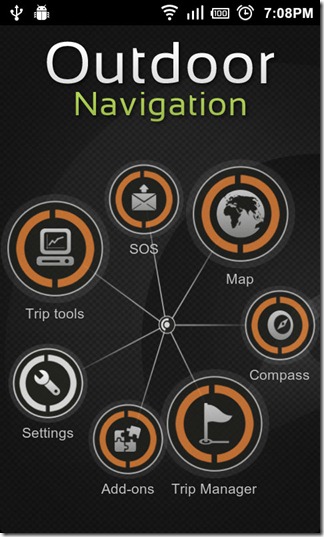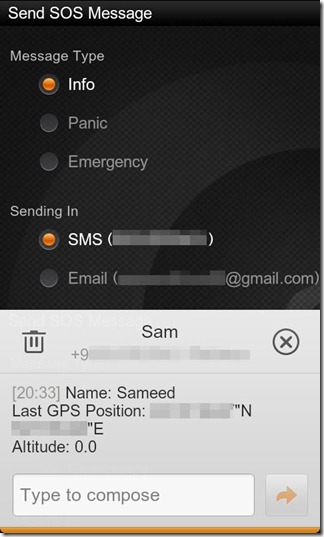 58. Social Jogger 2 (Sleek social media aggregator for Facebook, Twitter, Flickr & Plurk)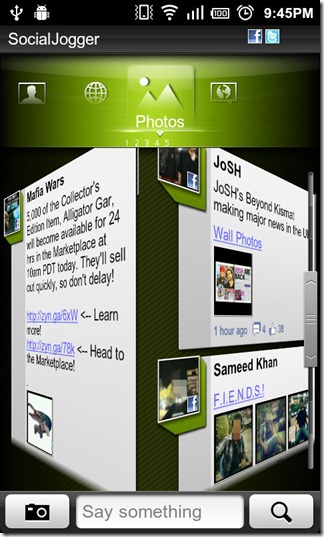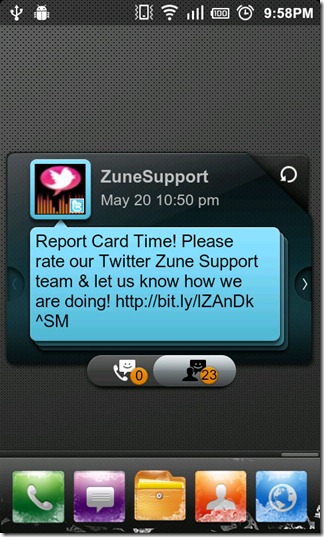 59. SaveMeeting (Record, save and share audio recordings of meetings, and their text transcripts; transcripts are generated via Text-to-Speech)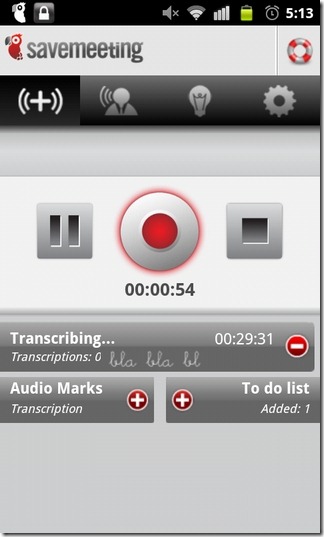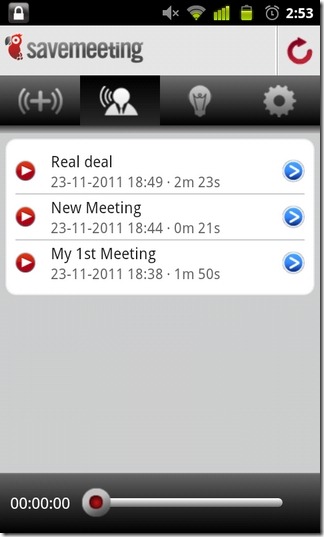 60. DeskSMS (Forwards incoming texts as mail or chat messages to your Gmail or Gtalk account respectively; provides the option to toggle forwarding for each via a homescreen widget)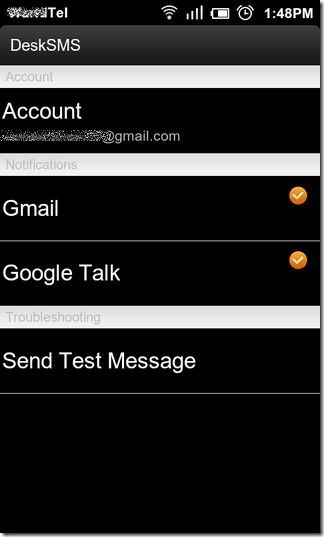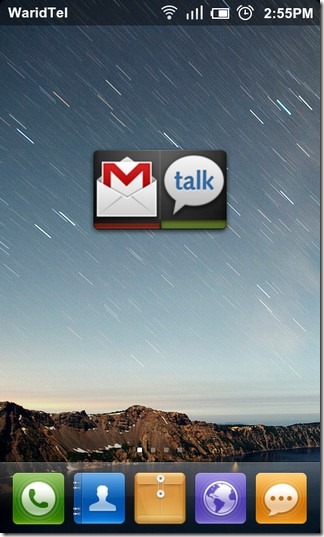 61. Hacker's Keyboard (Full 5-row keyboard replacement)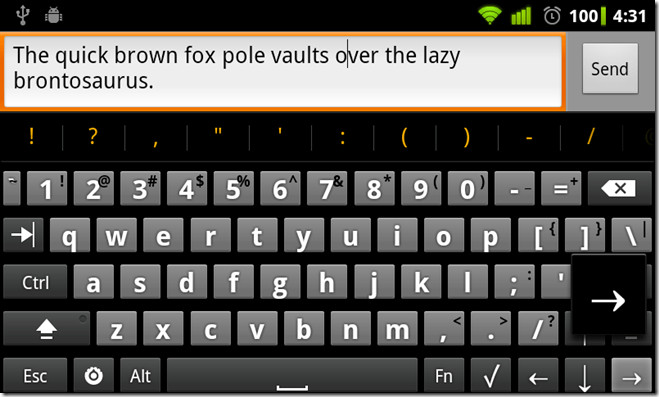 62. ChannelCaster (A feature-rich news reader and social media app mashup)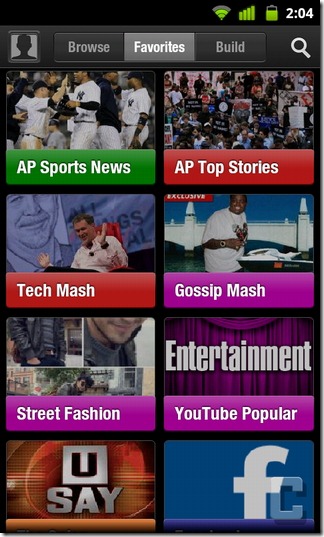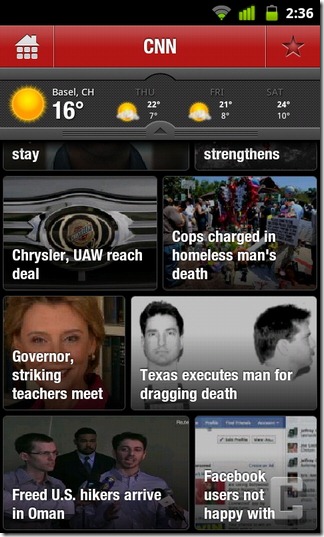 63. Unlock With WiFi (Automatically disables lockscreen when connected to user-defined WiFi network)
64. Connection Checker (Automatically toggles WiFi or mobile data in case of weak signals until a stable connection is established)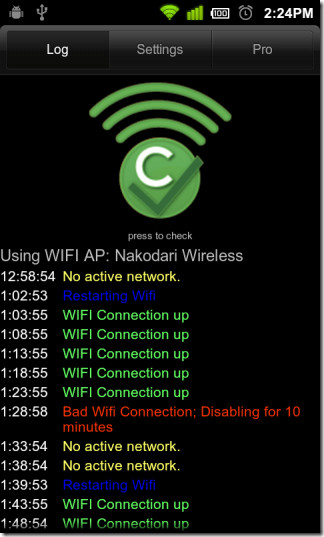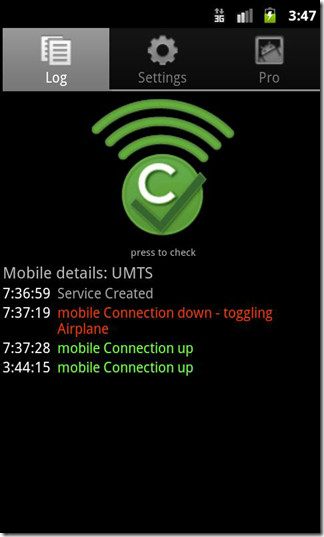 65. IVONA (High Quality, realistic alternative to the stock Android Text-to-Speech engine)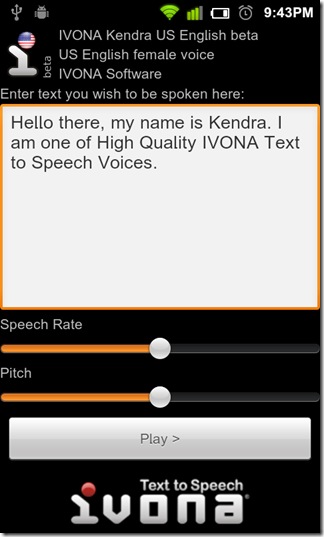 66. Andie Graph (Emulator for TI graphing calculators)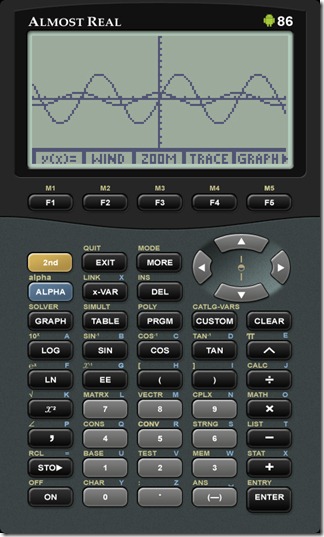 67. Android Theme Launcher (Highly customizable launcher-style Live Wallpaper)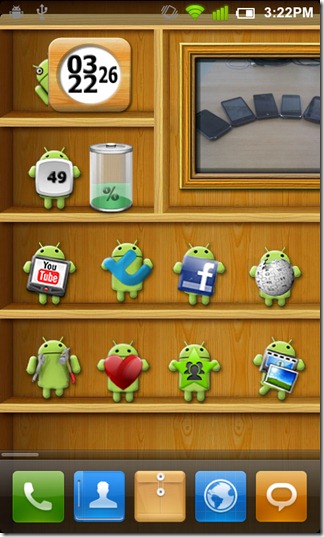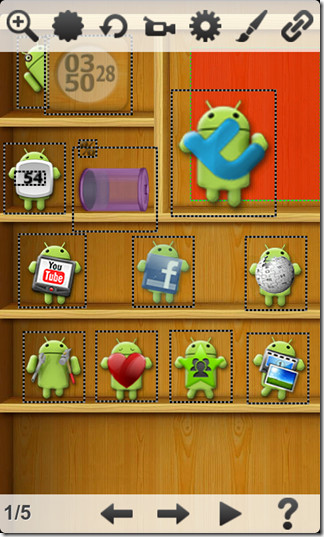 68. 360 (Easily create and share panoramic photos with other users and friends)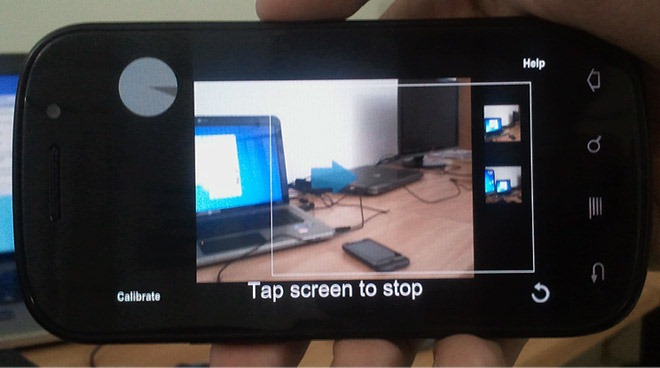 69. Limit Your Call (Set custom notification patterns and automatic hang-up time for your calls to cut down on phone bills)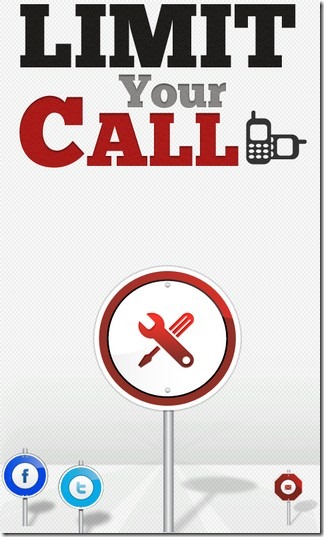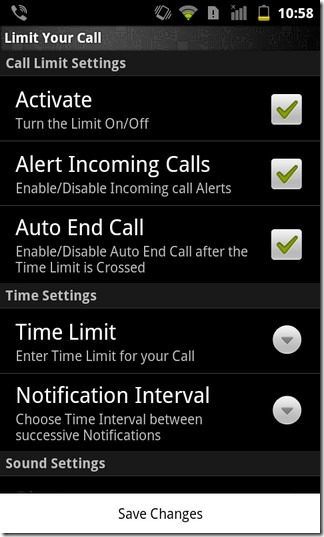 70. ShakeCall (Receive and end calls by shaking the device)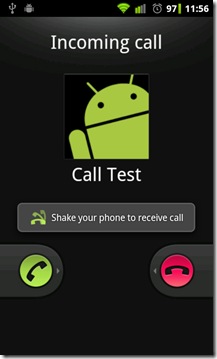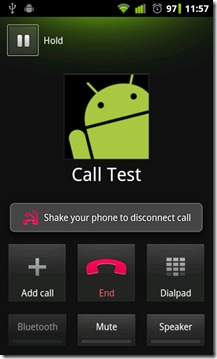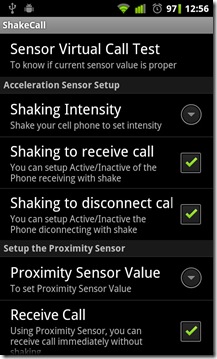 71. Soundtracker Radio (Extremely feature-rich music discovery app that fetches lyrics for songs of your choice, and lets you explore musical taste of local users)
72. MightyText (Previously known as Texty; lets you send and receive your Android device's text messages to and from your desktop)

73. Battery Calibration (Rooted devices only: Re-calibrates your device's battery)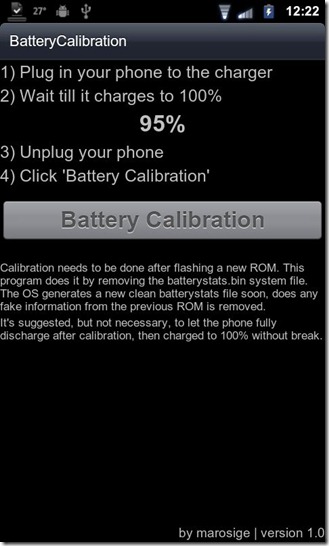 74. BITS Widget (Create your own clock and weather homescreen widgets)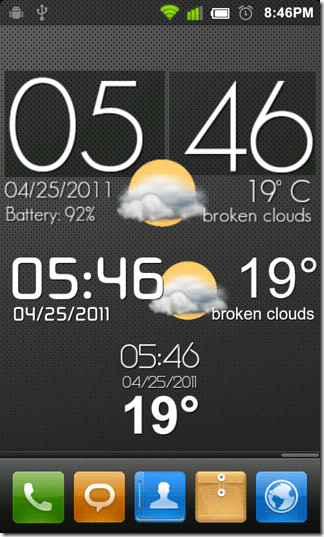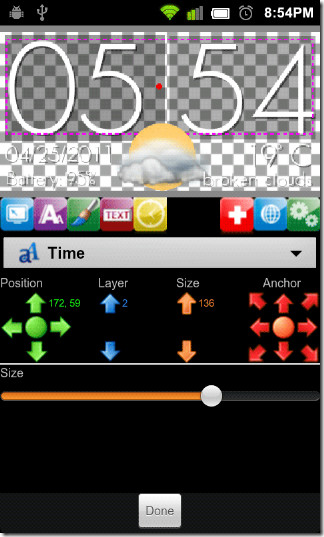 75. AutoCAD WS (View, edit and share DWG files stored locally or on your AutoCAD WS cloud)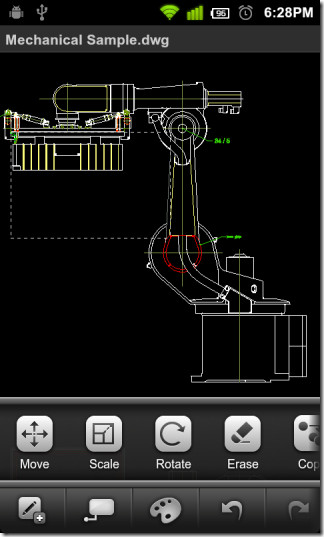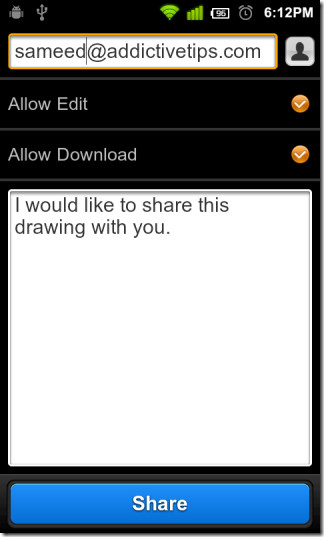 76. HDMwIn (Full HDMI mirroring for HTC EVO 4G; no root required)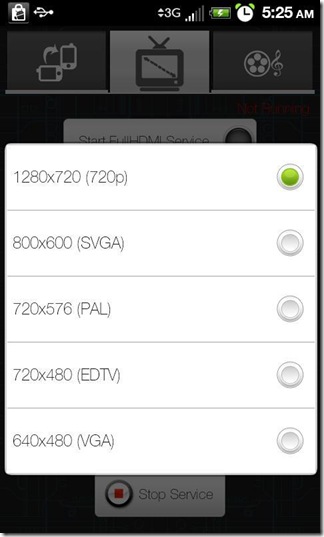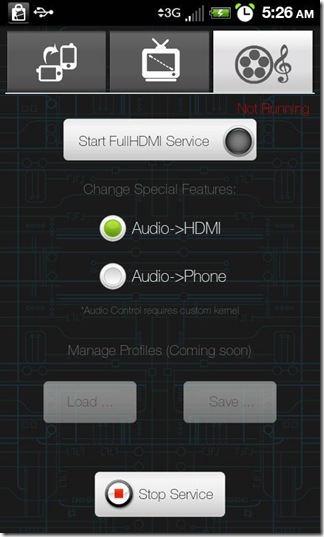 77. Kernel Manager (Rooted devices only: Download and flash custom kernels for your device)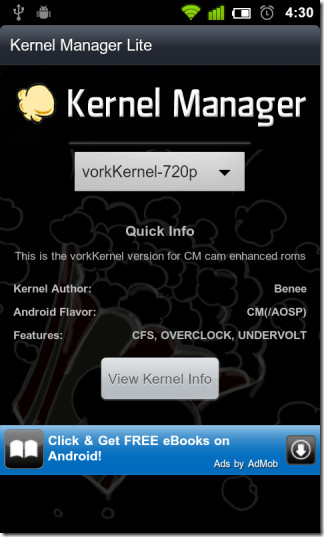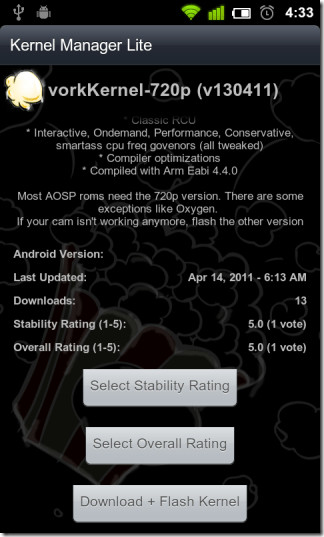 78. Angel Browser (One of the most feature-rich Android browsers to date)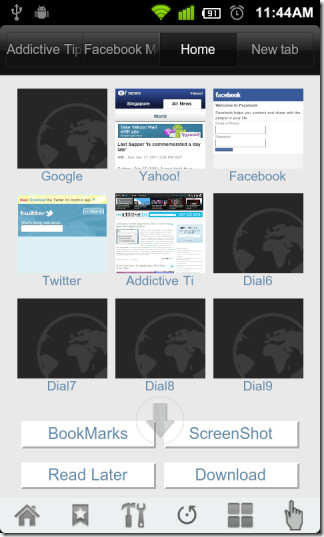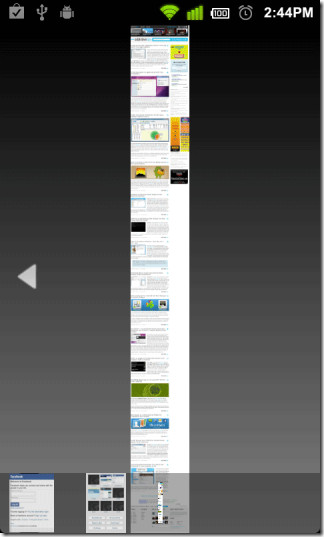 79. Volume Sync (Mutes the media volume whenever the ringer volume is muted)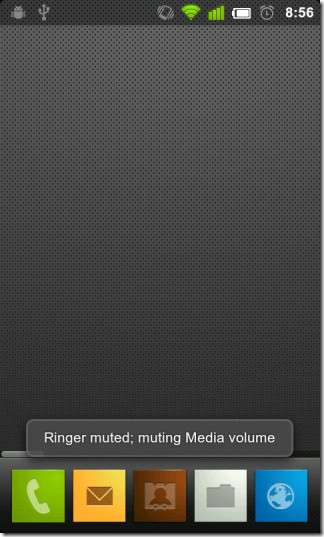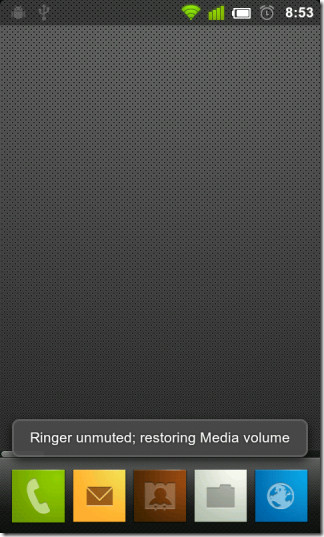 80. SD Maid (Clear your SD card and internal memory of residues left behind by deleted apps and other unnecessary files)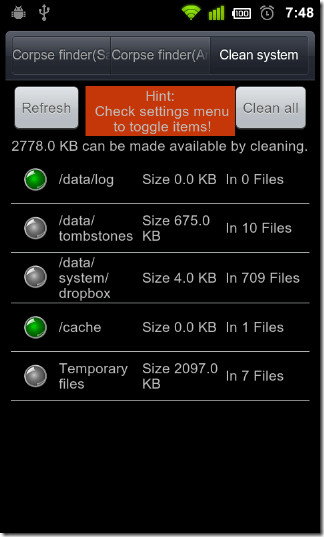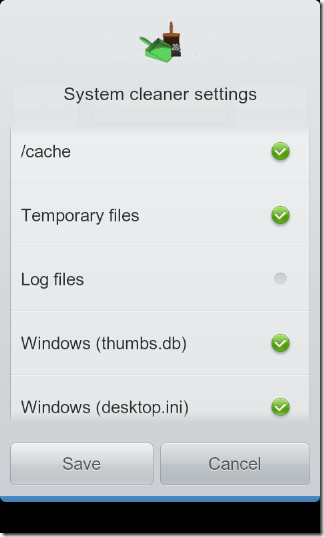 81. Hulu Plus (Official Hulu client for Android)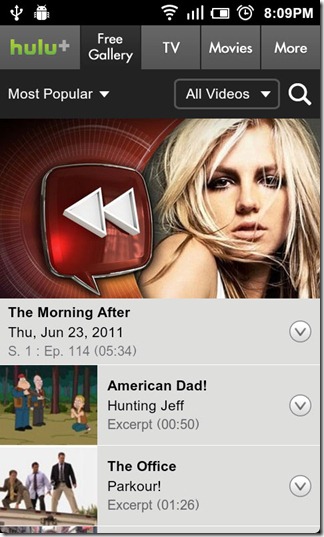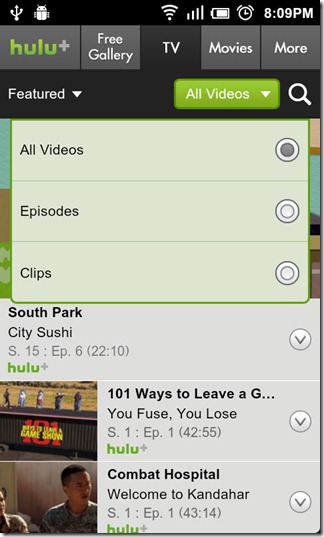 82. Dock4Droid (Adds a gesture area at the bottom of the screen for quick task switching)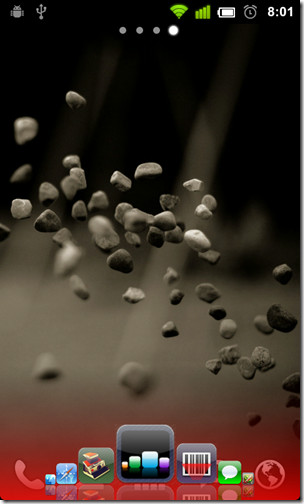 83. PCAutoWaker (Automatically turns your desktop on when your Android device connects to the same WiFi network)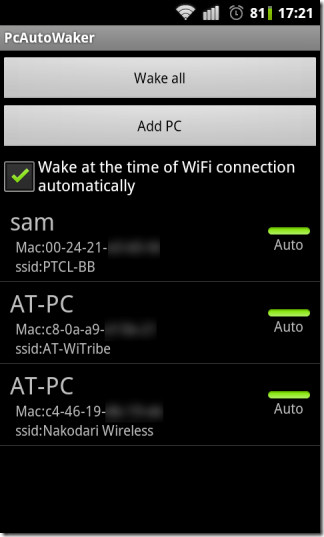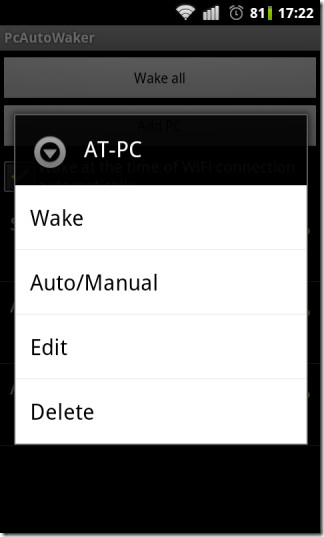 84. ZDBox (All-in-one system monitoring and management toolkit)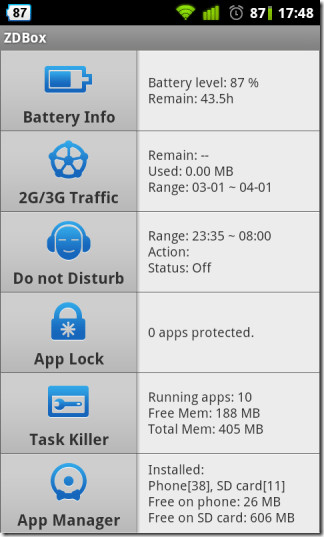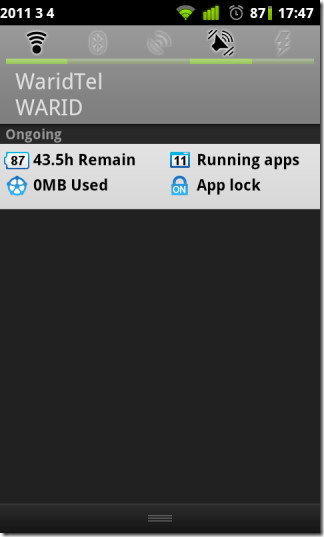 85. Ultimate App Guard (Scheduled lock/unlock profiles for apps with up to seven methods of protection)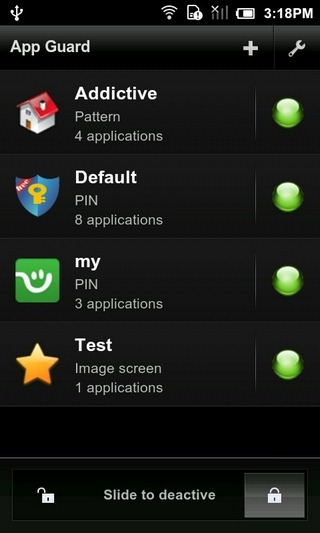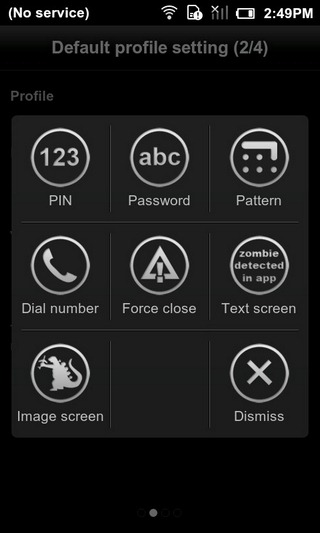 86. NVIDIA Tegra Zone (Game discovery app for Tegra-powered Android devices)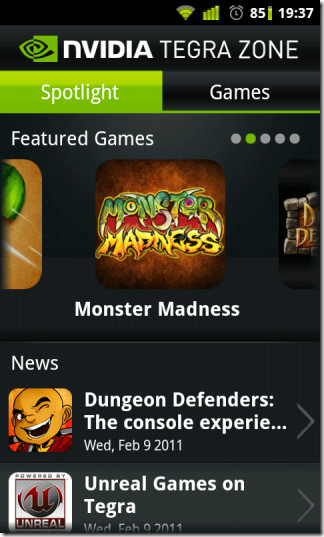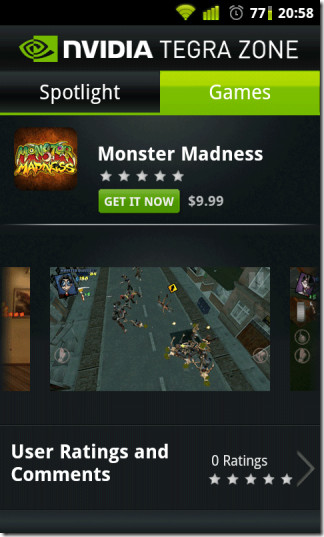 87. GO Locker (One of the best lockscreen replacement apps to date; has its own online repository of downloadable themes)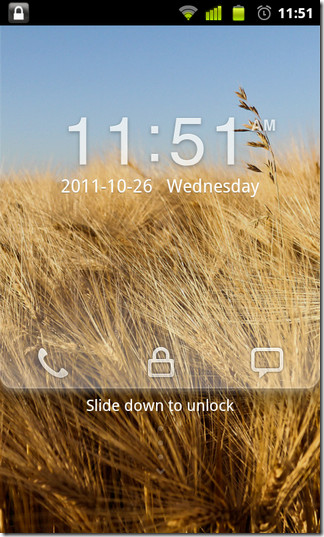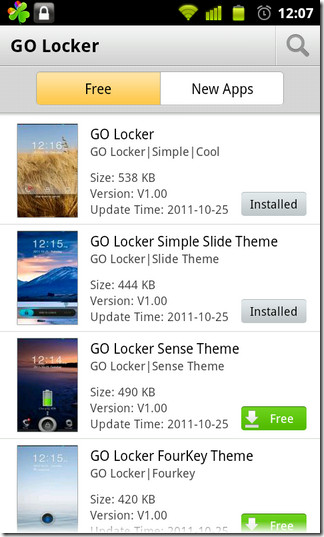 88. Yahoo! Play (Identifies songs, lets you make mood-oriented playlists)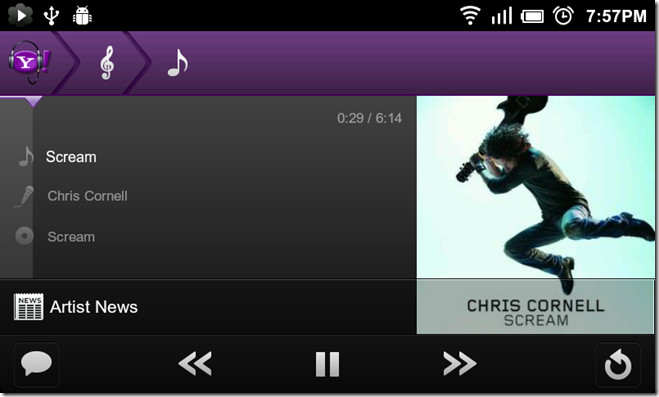 89. Lightbox (Capture photos, apply filters and sync with the web)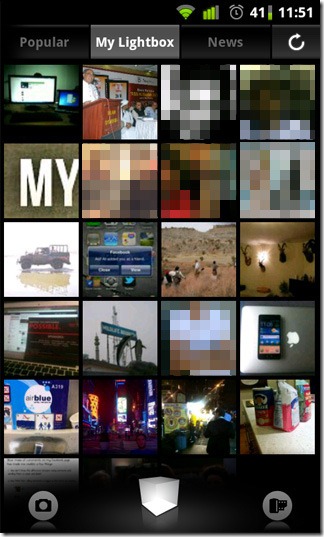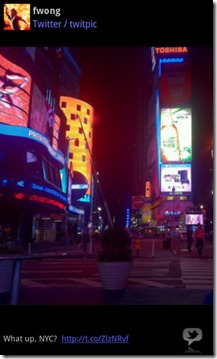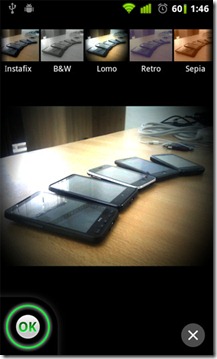 90. Wallpaper Changer (Automatically cycles through wallpapers of your choice after a specified interval of time)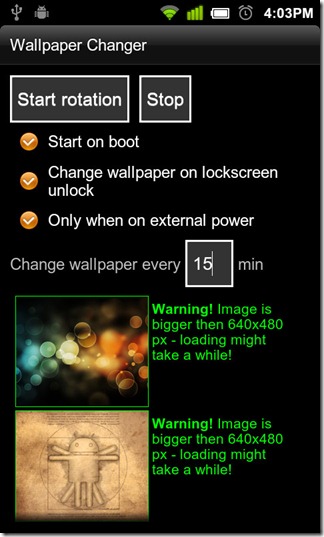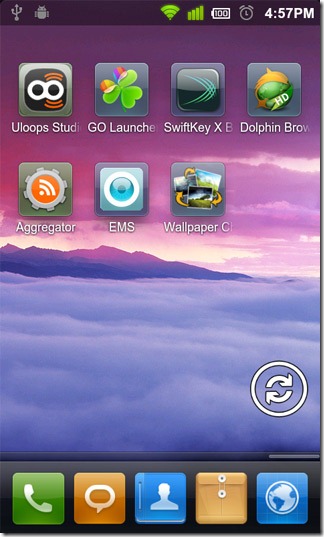 91. Ripple Lock (Honeycomb-inspired lockscreen replacement)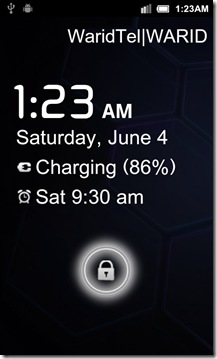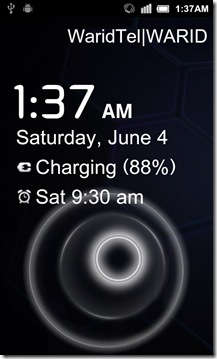 92. Read It Later Free (Archive web pages/articles and read them later from within your device, desktop browser or other mobile platforms)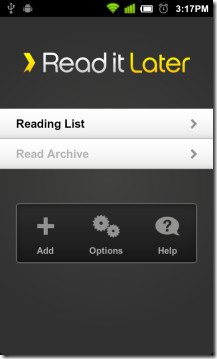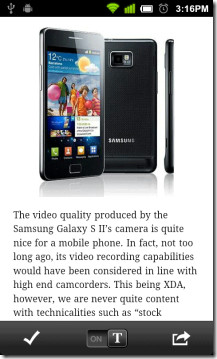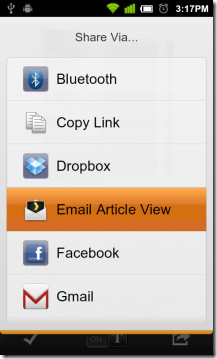 93. PicsIn Viewer (Aggregates images from cloud and social networks as well as from gallery, and lets you upload/download them from within the app)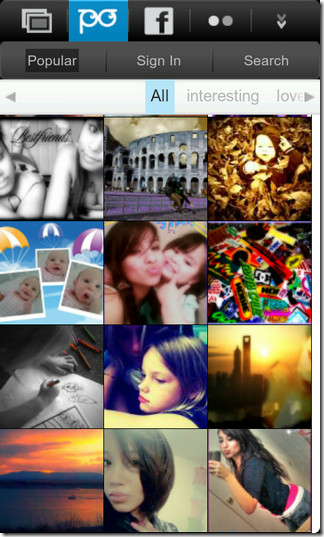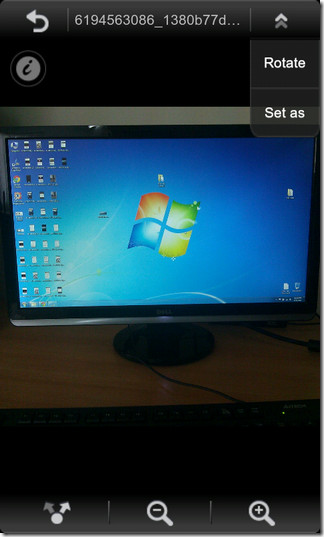 94. Android Lost (Comprehensive anti-theft, remote access and control solution; now allows controlling multiple devices at once)

95. Mutli Texter (Send unlimited SMS to an unlimited number of contacts at once)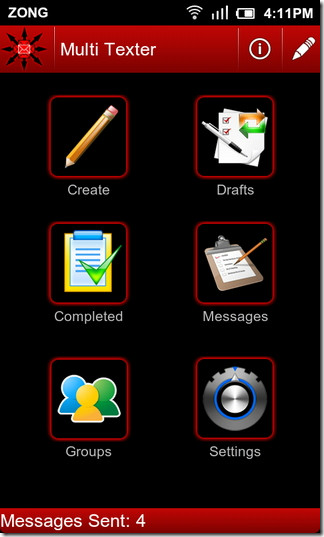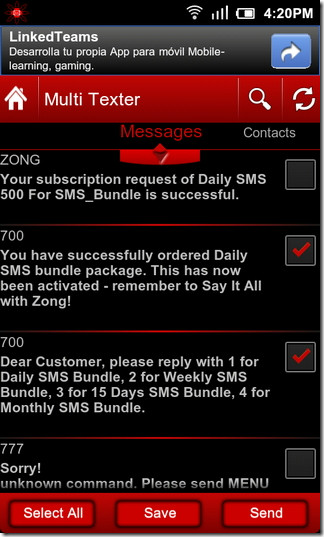 96. Smart Rotator (Allows you to specify apps for which you want auto-rotate to remain enabled)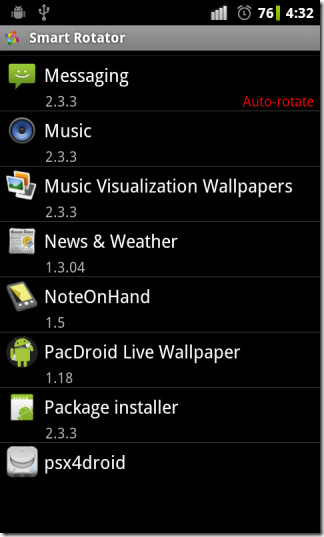 97. UC Browser 8.0 (High speed, data saving web browser with support for caching browsed content)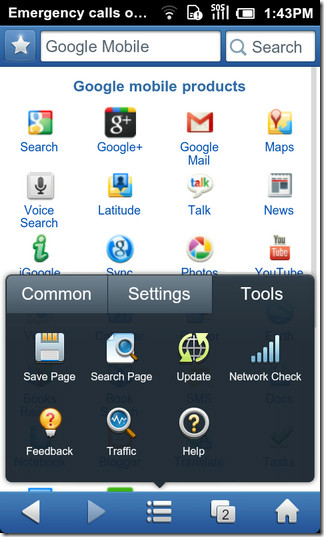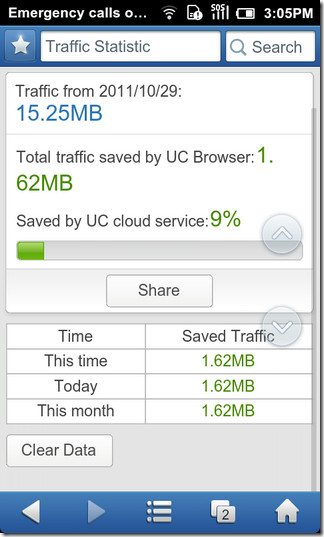 98. Conimgo (Expense/budget management app for roommates)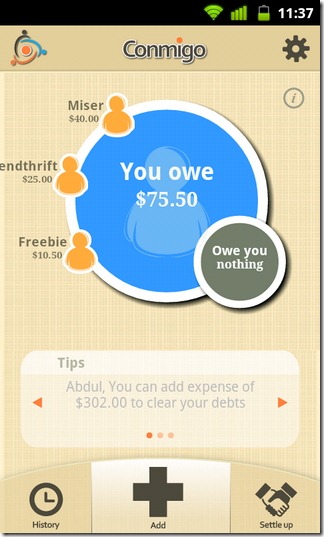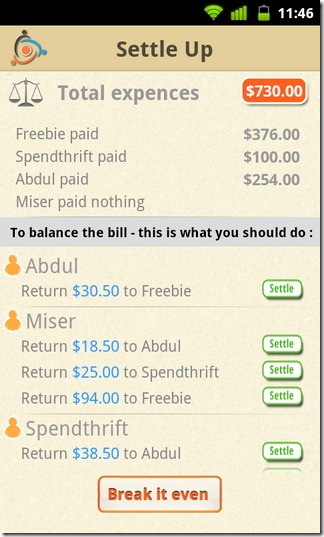 99. SD Increase (Rooted devices only: Boosts read and write speeds of SD card)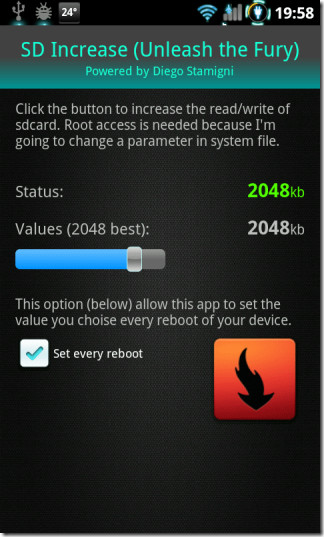 100. Bird Bar Notifications (Drag and launch notifications drawer from within fullscreen apps)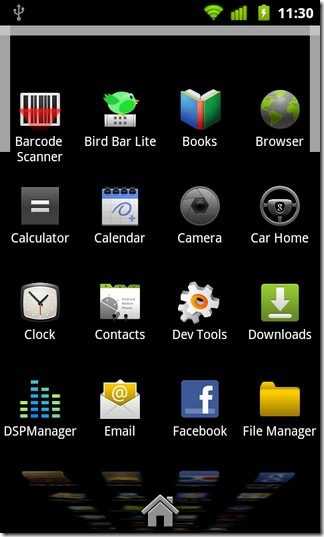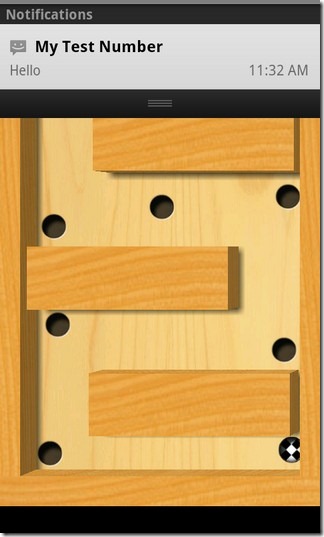 101. Application Folder (Highly customizable folder widgets for your homescreen)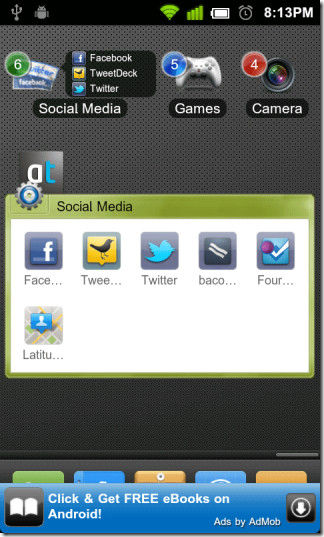 102. RemebAR (Facial recognition app to remember friends, and share meetings with them on your Facebook wall)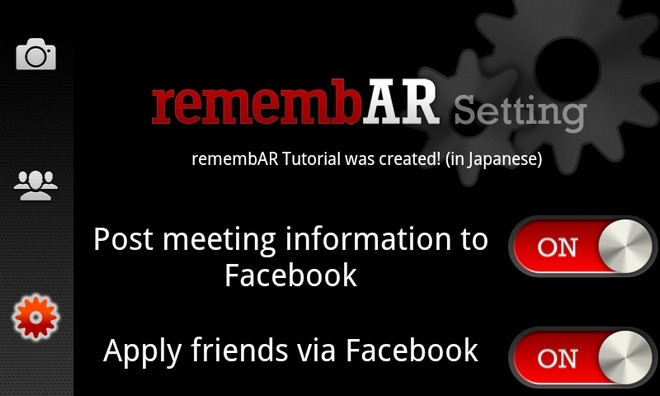 103. BrowsAR (Scan QR codes to view Facebook profiles in profiles in augmented reality)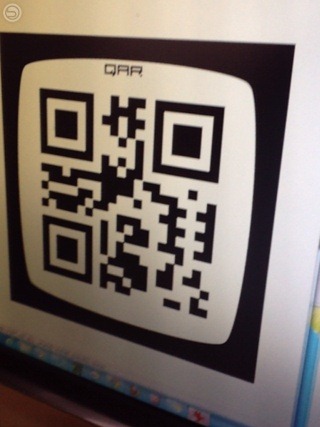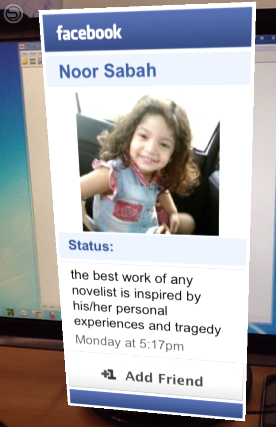 104. MXHome Launcher (Homescreen replacement with unique App Drawer concept and 3D graphics)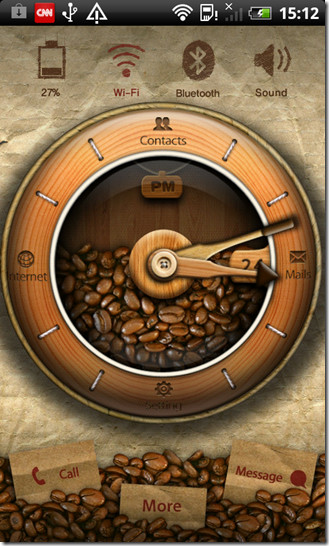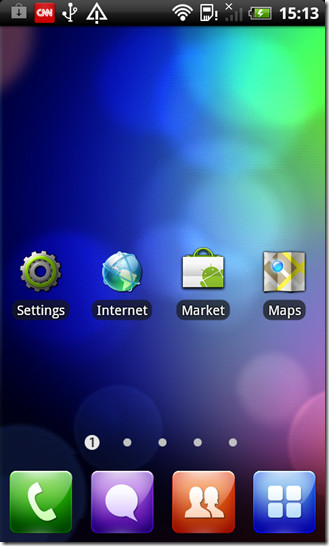 105. Regina 3D Launcher (Homescreen replacement with amazing 3D graphics)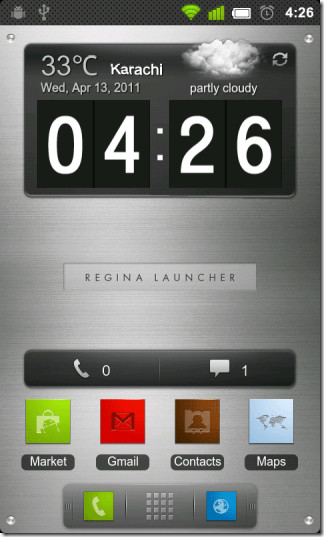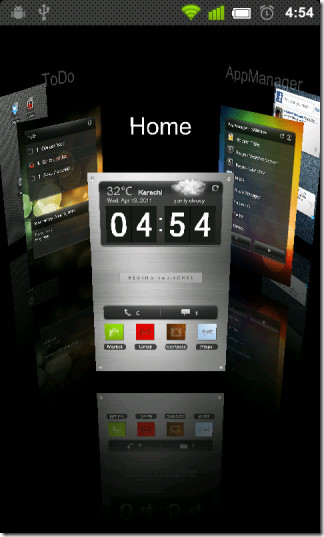 106. SemiSilent (Enable ringer for calls from specific contacts while keeping your device in silent mode)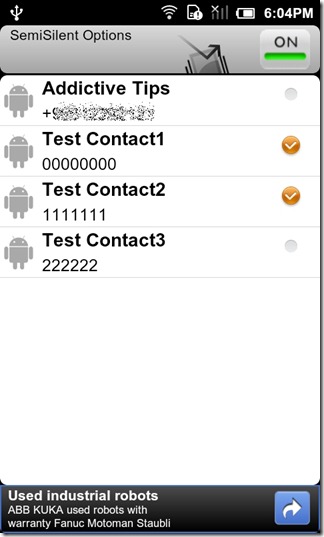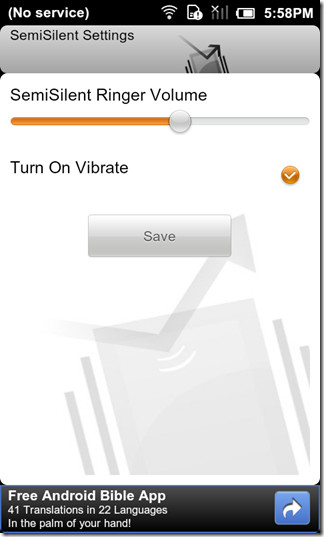 107. Strimz (Stream live video recordings to your Facebook Wall)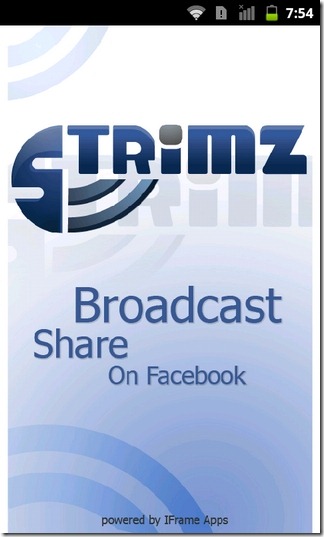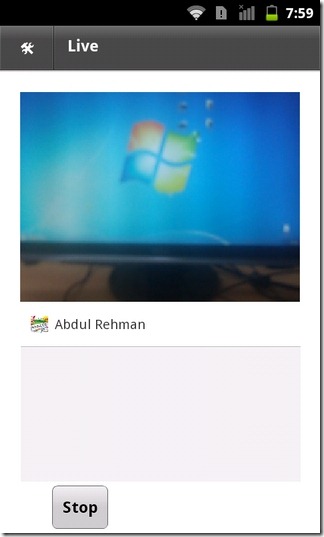 108. Draw n Chat (Real-time virtual drawing board sharing between two Android devices over the internet)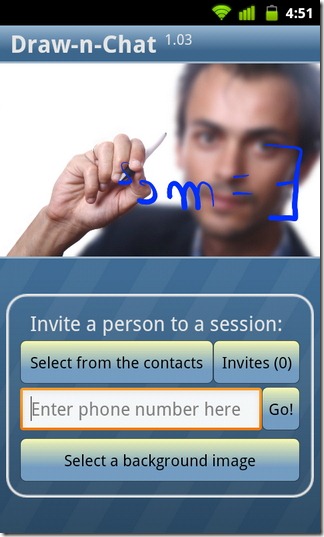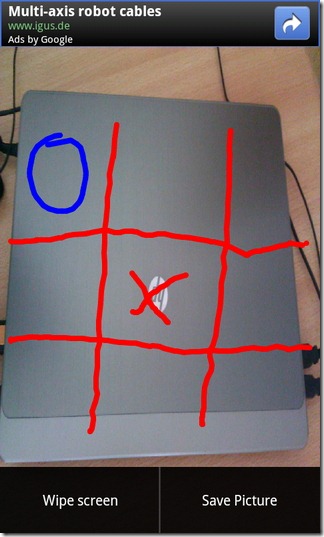 109. Tablet Market (Medium for finding great Honeycomb-optimized apps on the Android Market)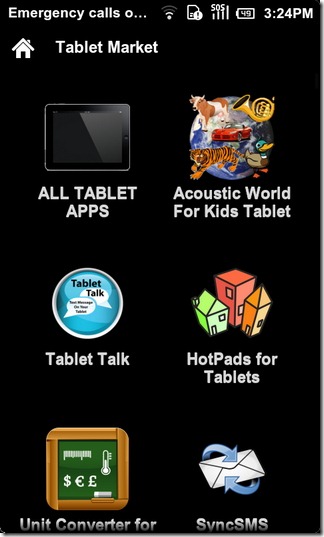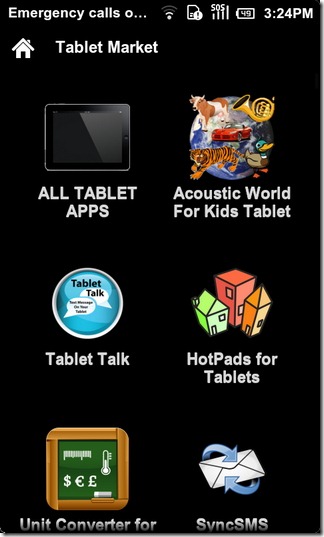 110. Voice Control Without Internet (Launch Android apps via voice commands without an internet connection)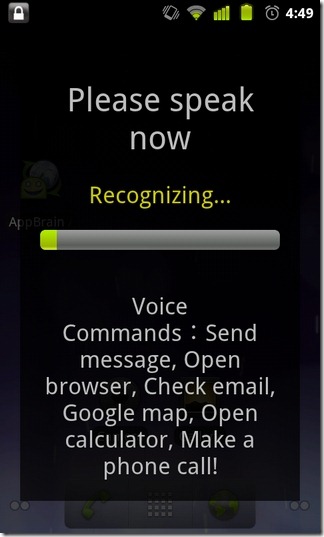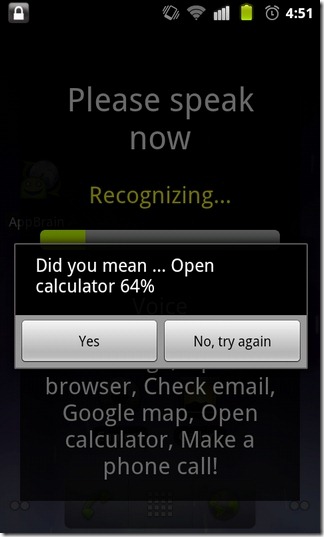 111. Cisco Connect Express (Remotely manage & monitor your Cisco routers)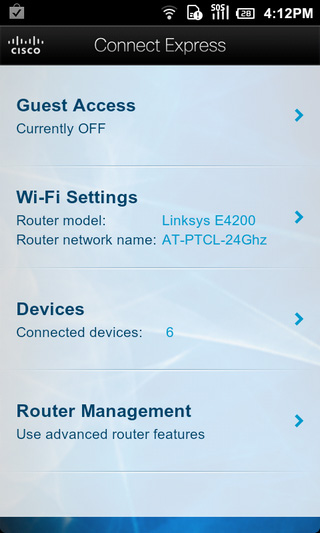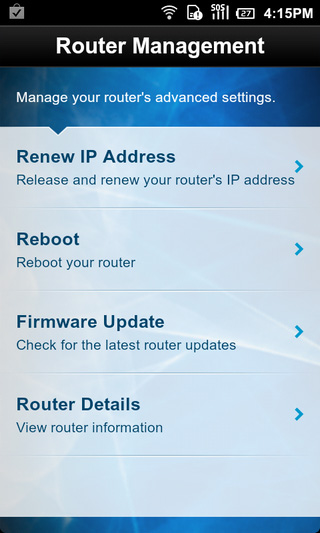 112. Invisibright (Allows you to control brightness by swiping along the edge of the screen or tilting your device)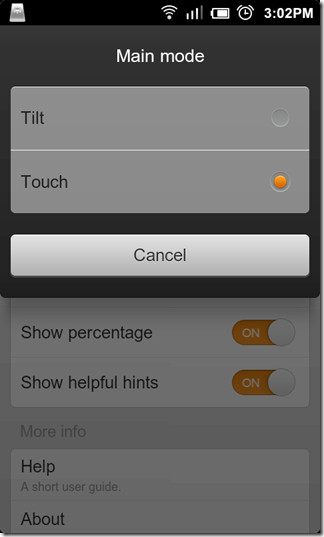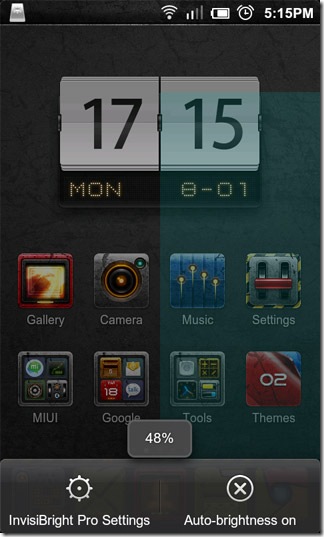 113. Trulia Rent A House (Helps you find the best places for rent around your location)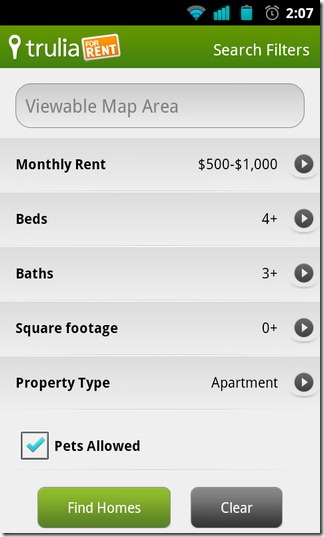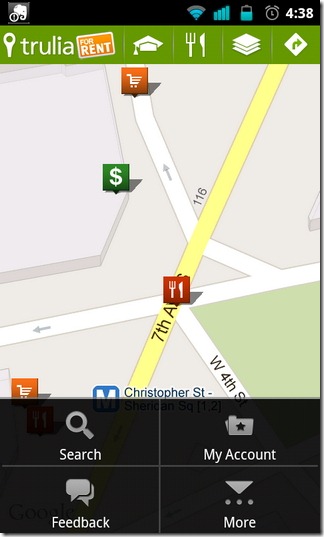 114. MIUI Music Player (Standalone MIUI music player app for all Android devices)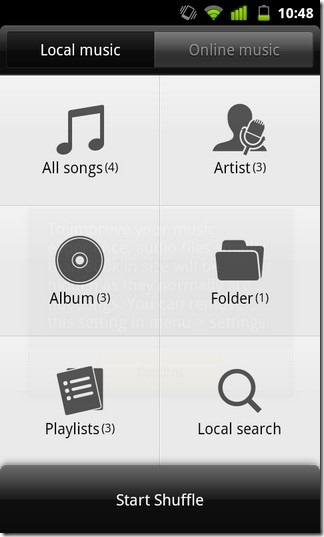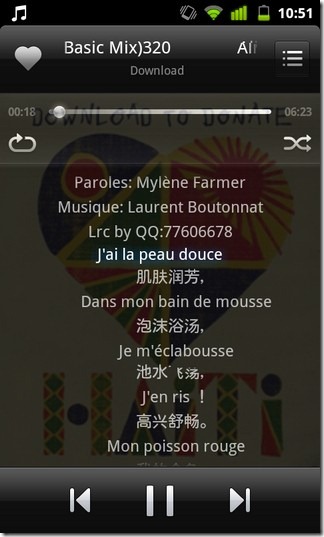 115. QISS (Comprehensive IM and social networking browser with support for sharing texts & photos across major micro-blogging web services and social networks)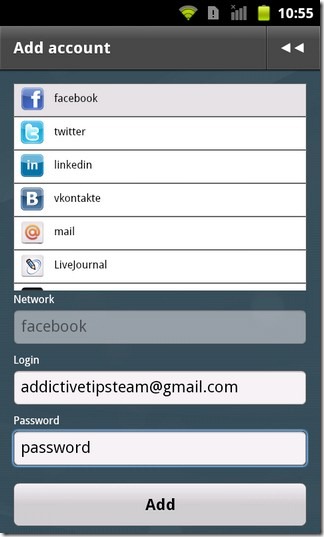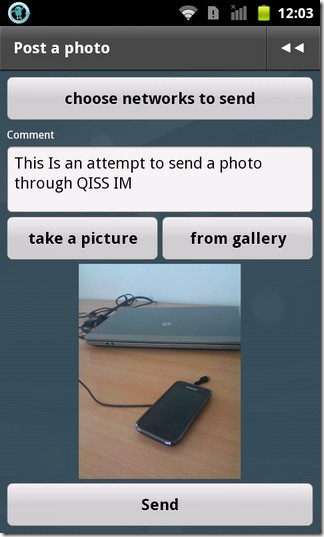 116. Call Master (Customized, schedule-based settings for incoming calls and texts for individual contacts & groups)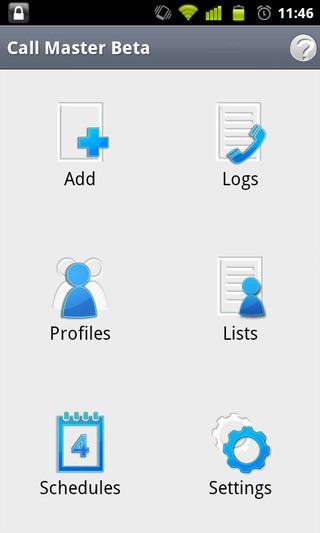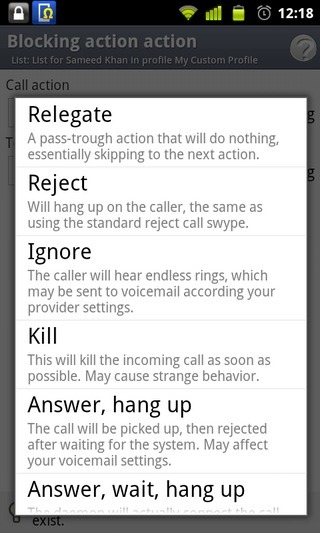 117. The Social Radio (Reads your Twitter feed out loud, with music of your choice playing in between tweets)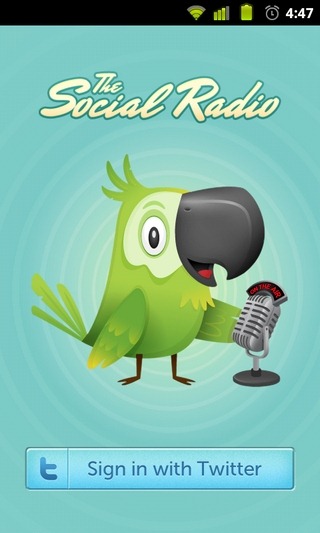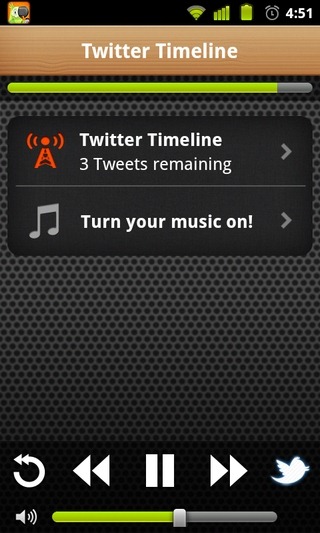 118. K-Adroit (Comprehensive online encyclopedia for Android smartphones and tablets)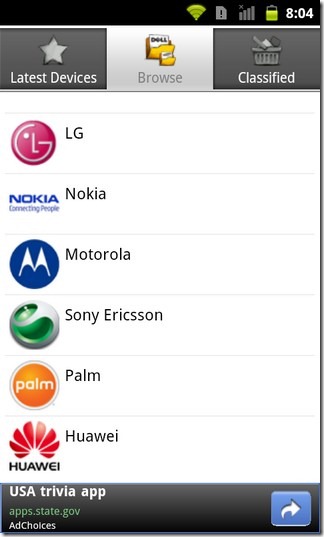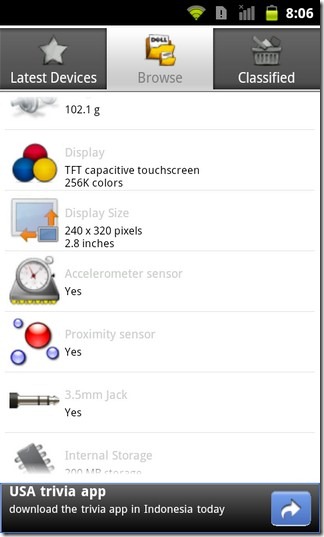 119. Meporter (Citizen journalism app that allows you to share geo-tagged news & photos)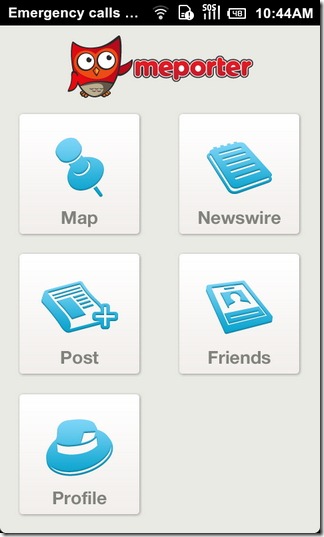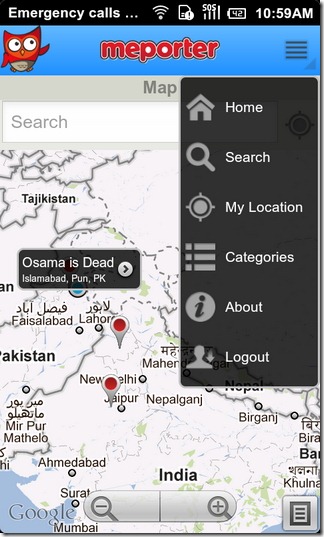 120. Hitlantis (Music discovery app with an intuitive UI)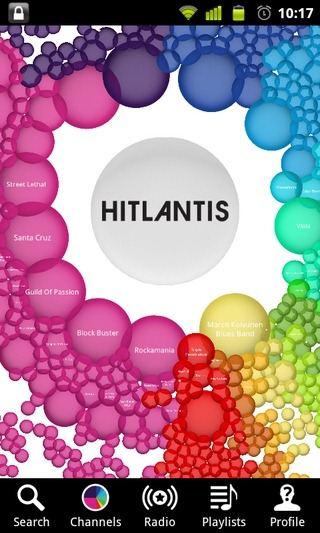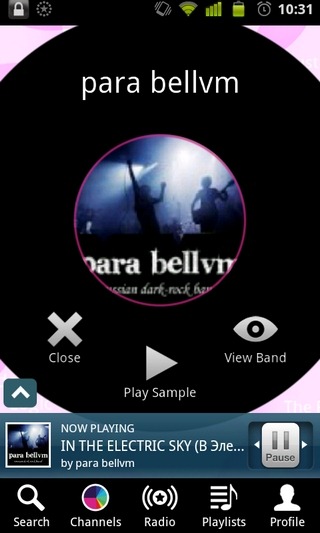 121. Alfred (Personal virtual concierge that suggests eating places as per your preferences)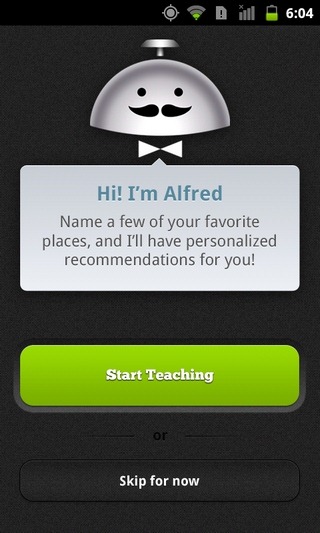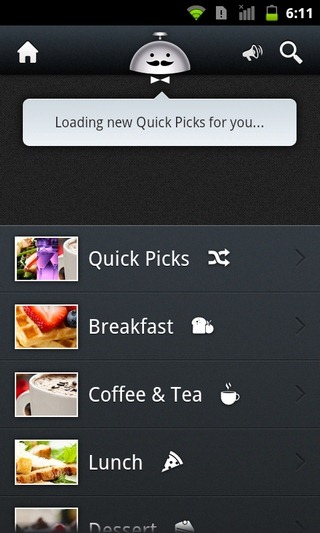 122. goHow Airport (Comprehensive airport finding and flight tracking app that fetches real-time information directly from some of of the top airports around the world)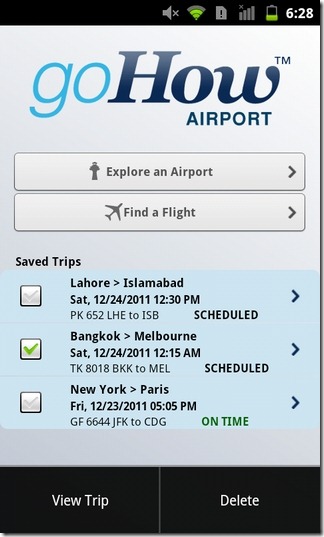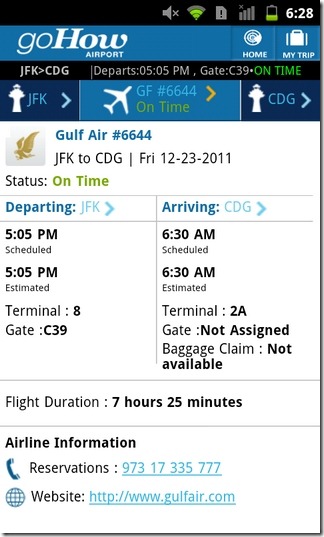 123. ViBe (Create & set custom vibration patterns for individual contacts or groups)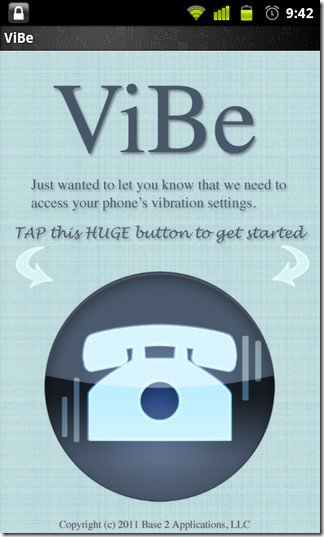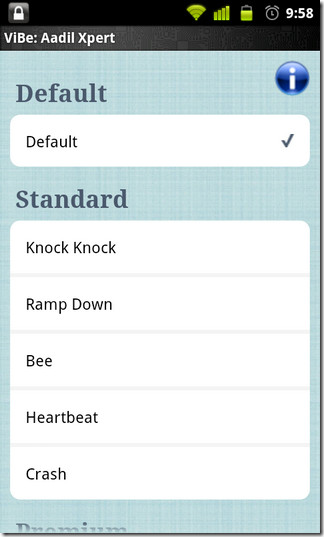 124. Evoqu ShopAdvisor (Find red-hot shopping deals, scan barcodes, analyze recent market trends, and check user reviews of technology products from major online merchants)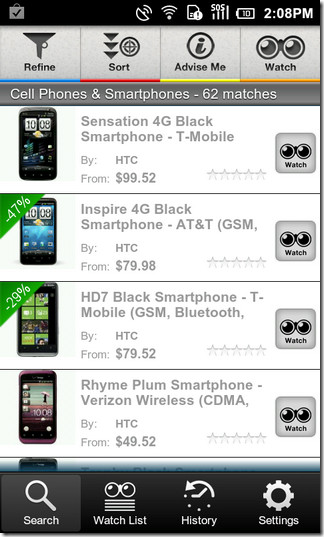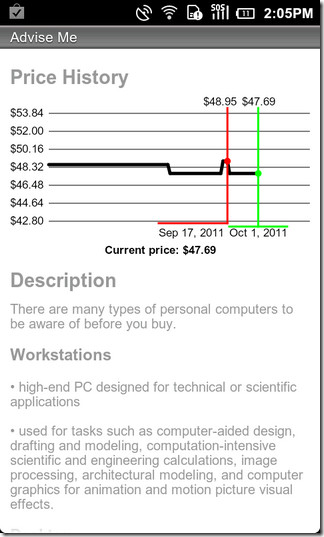 125. Volume Rocker (Switch between as many as 5 customizable sound profiles from within the app or its homescreen widget)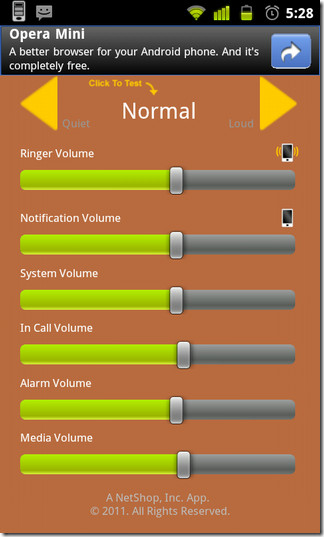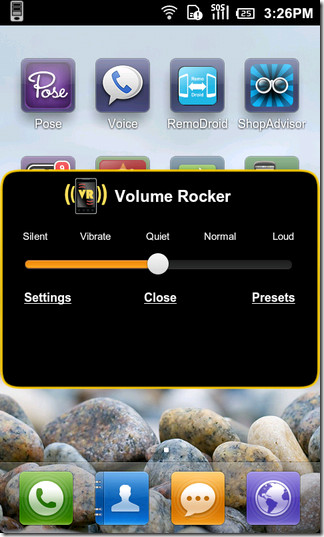 126. Weather Services (Detailed weather forecasts with live weather cam images from various regions of the world)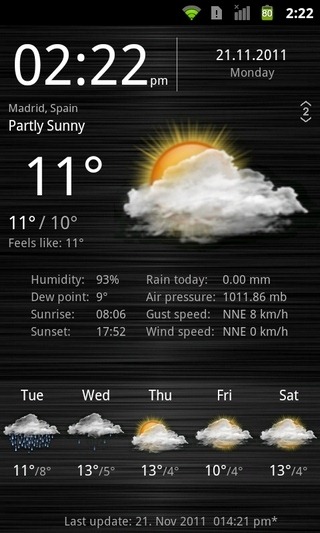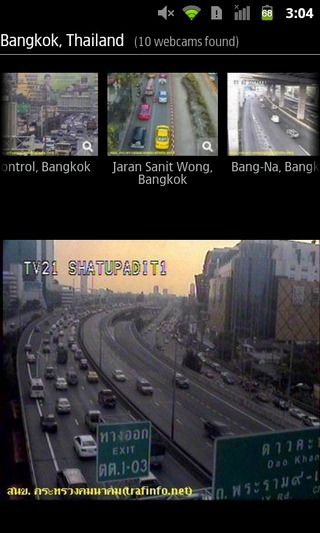 127. AppAware (The easiest and most convenient way of finding and sharing trending apps and games from the Android Market; supports displaying local apps)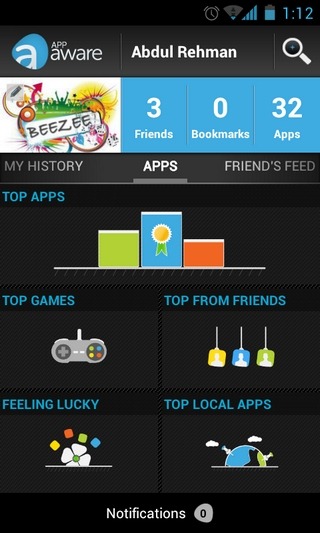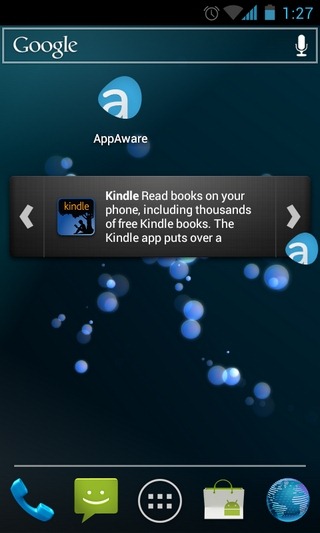 128. Calendar Silencer (Syncs events from multiple calendars, and automatically silences your device according to selected activities in your schedule)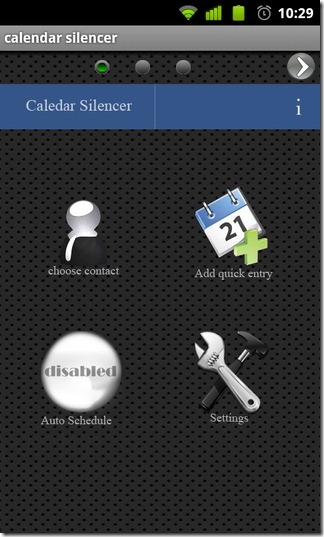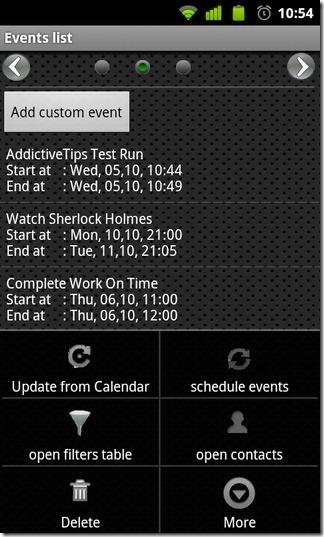 129. Birthday Scheduler for FB (Automatically sends personalized wishes to your Facebook friends on their birthdays)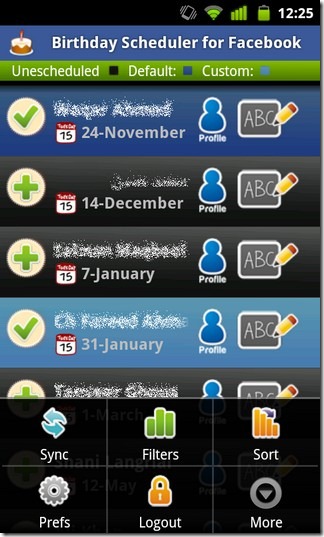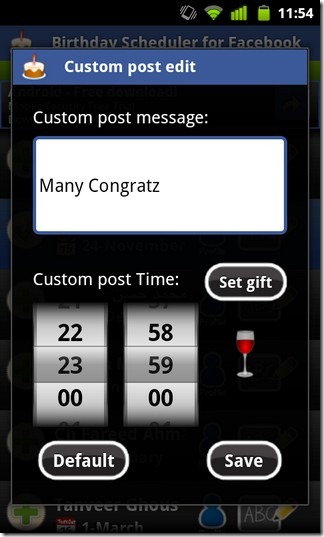 130. Ask.com (Official Android client of the famous web-based Q&A platform)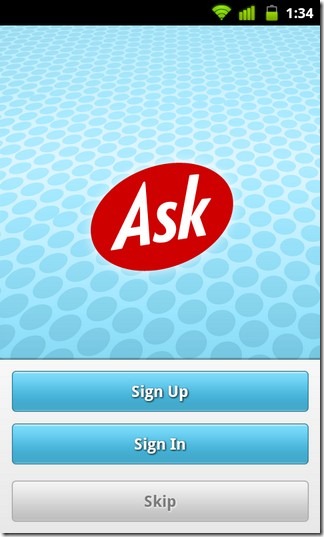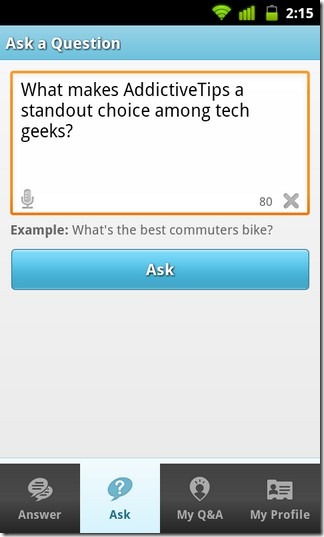 131. Prox (Uses your device's proximity sensors and accelerometer to read hand gestures, and perform various actions)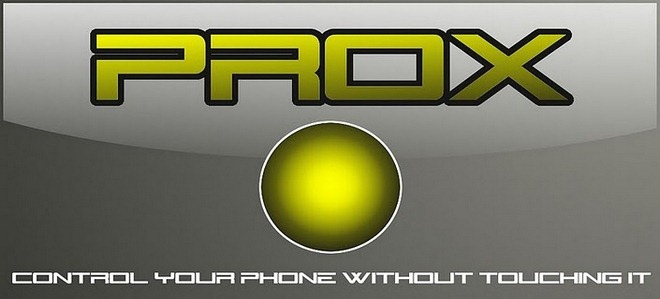 132. Mobli (Instragram-like photo and video-sharing app for Android)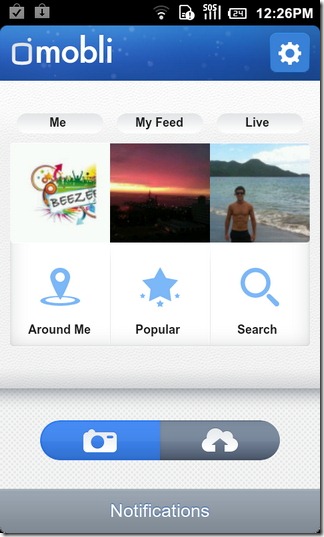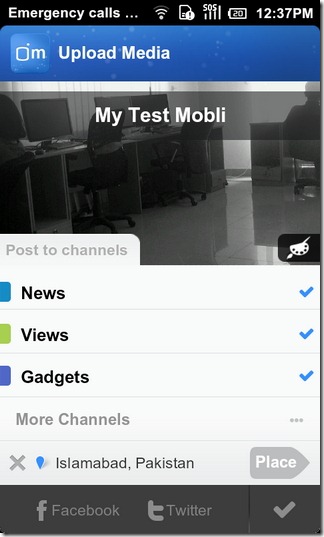 133. Student Timetable (Easily the most feature-rich student planner for Android that we've come across)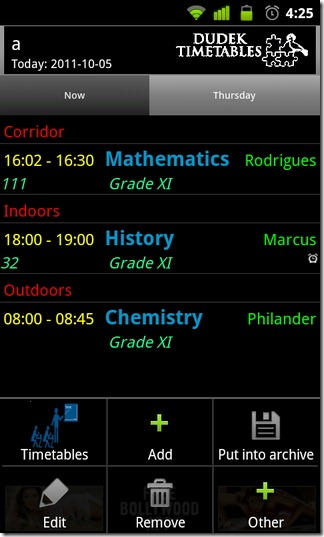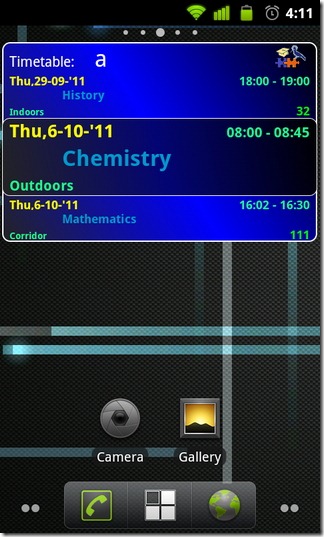 134. SMS Board (Forwards incoming SMS to email as well as Facebook and Twitter as private messages)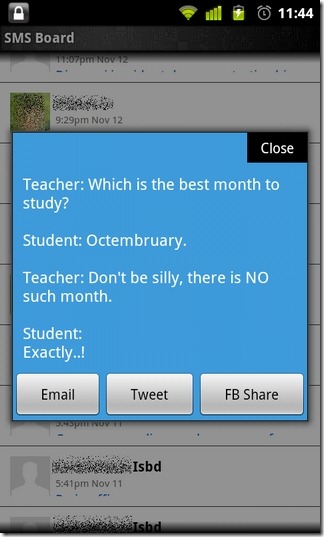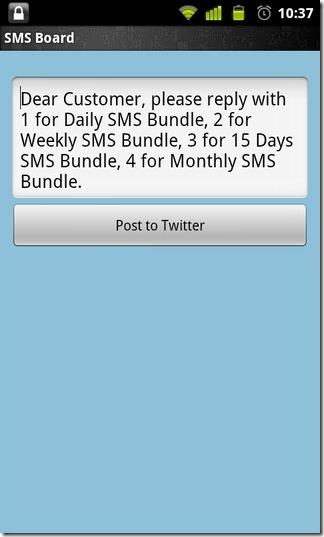 135. Mr. Mouse (Motion-Tracking WiFi Mouse)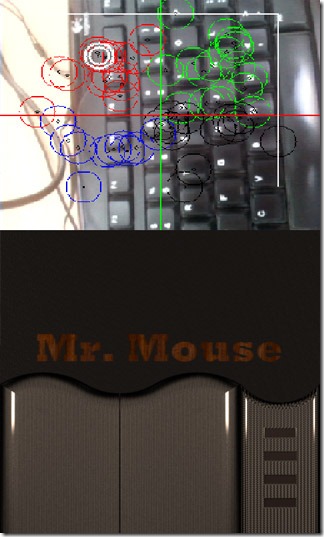 136. Speaklib (Clipboard manager that reads copied text out loud in multiple languages)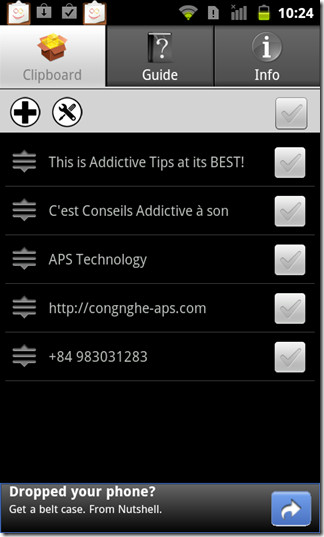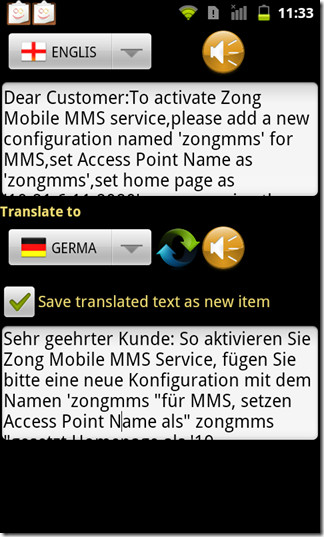 137. Snapbucket (Photobucket's photo styling app with customizable effects; lets you unlock additional filters by snapping more photos)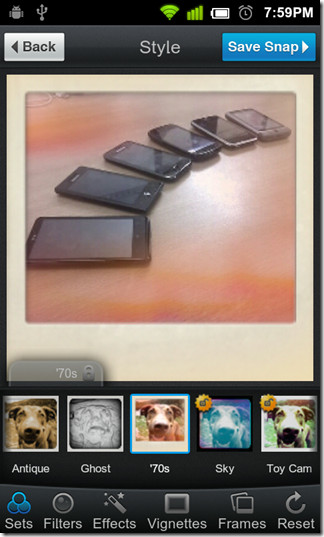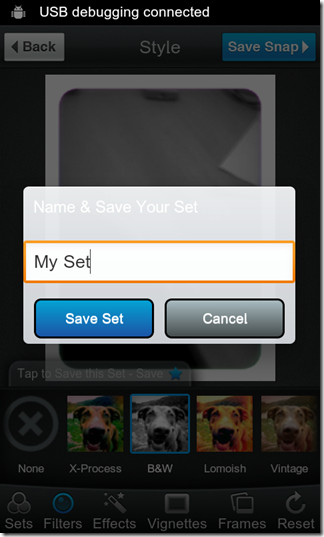 138. AppPlus (Check latest price drops of apps in the Android Market)
139. Legimi (eBook reader & downloader with option to sync local library over the internet, and publish highlighted text to Facebook)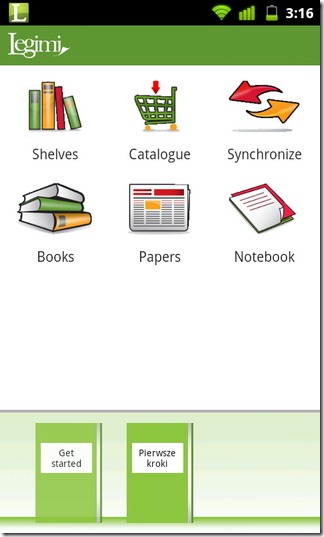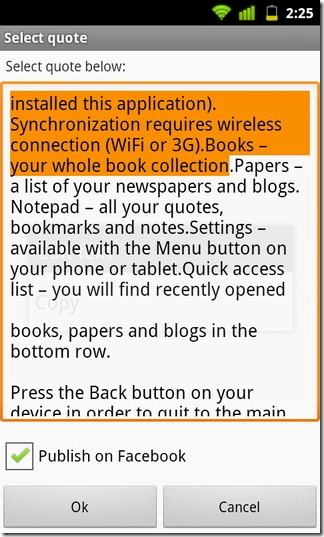 140. N3xGen Theme Manager (Comprehensive gallery for Android themes and launcher skins from the Market)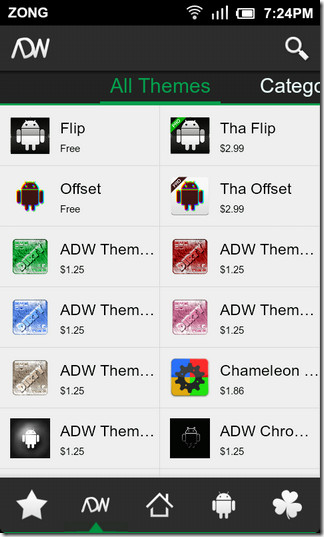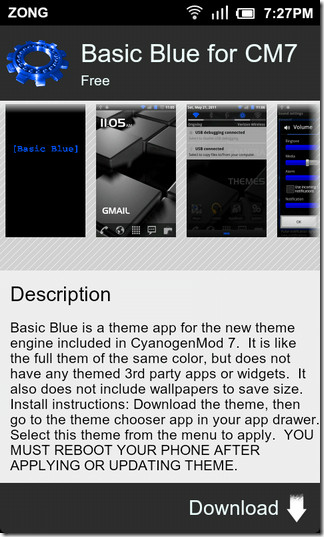 141. MyAlbum (Download entire Facebook albums to your device with a single tap)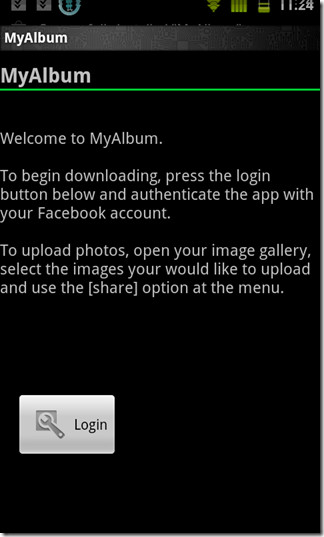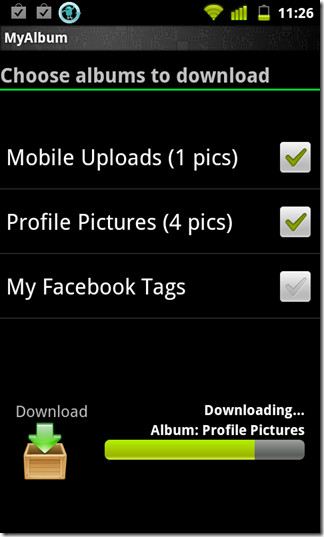 142. Quick Event (Automatically creates calendar events from simple text; identifies information within the text and enters it into appropriate fields)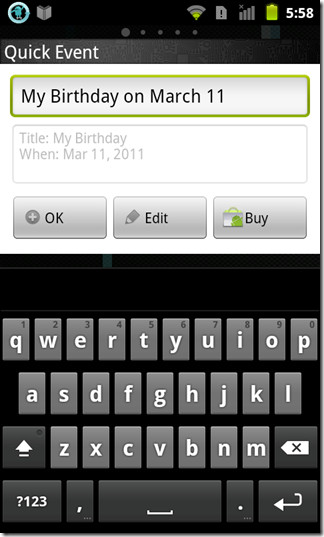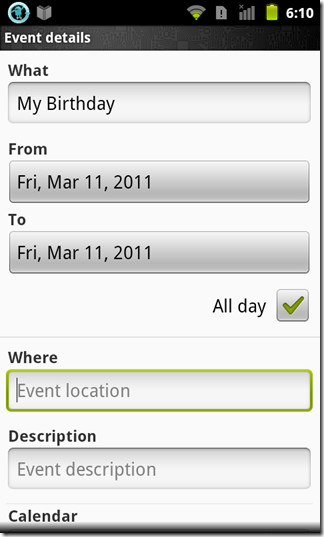 143. Sleep Timer (Automatically plays, pauses or stops multimedia during user-specified time intervals)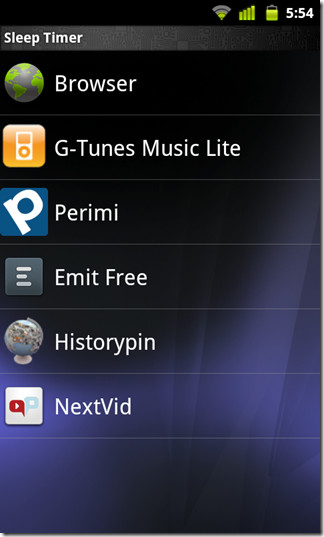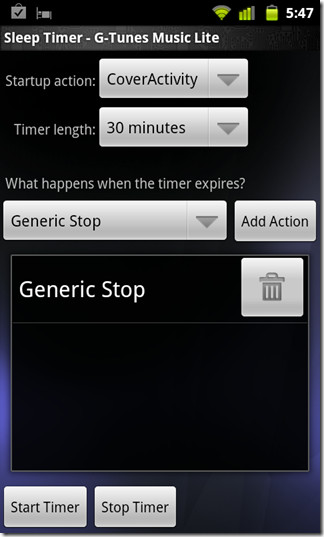 144. Wi-Fi Chat (IM that lets you chat with users connected to the same Wi-Fi Network)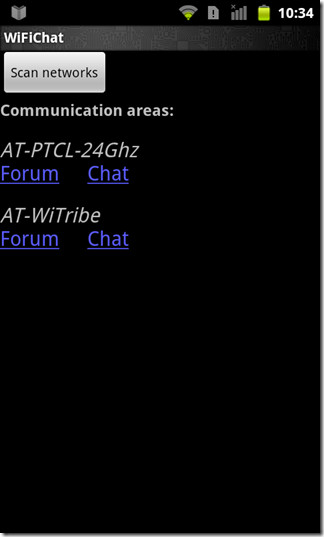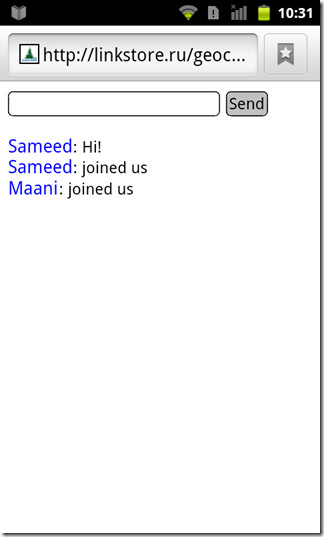 145. Default App Manager (Clear, set & edit default apps)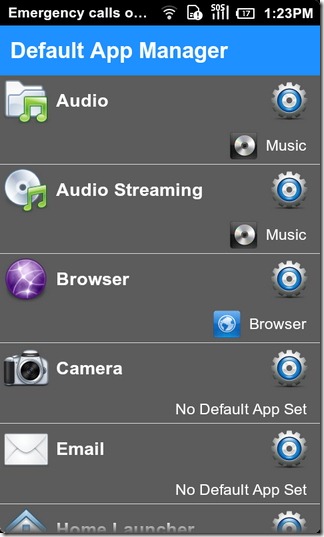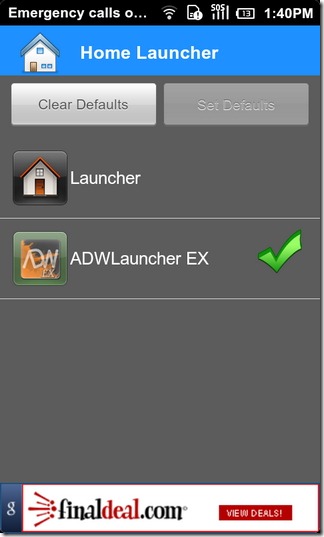 146. ProCapture (Handy camera replacement app with multiple capture modes)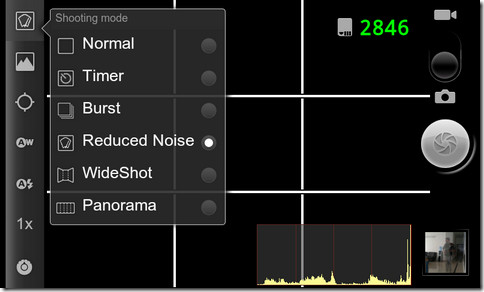 147. Autodesk Inventor Publisher (View 3D assembly instructions on the go)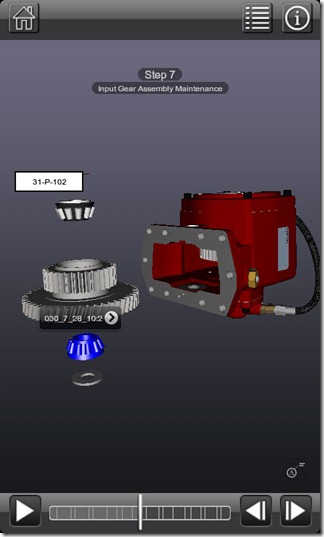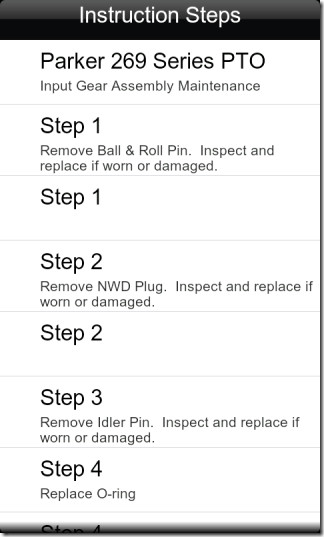 148. CNN for Android (Official CNN client for Android; lets you submit your own stories via iReport)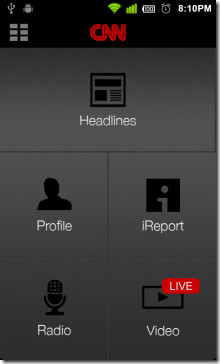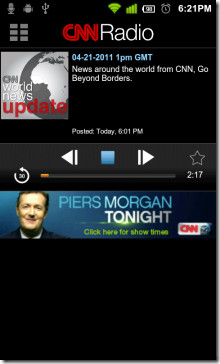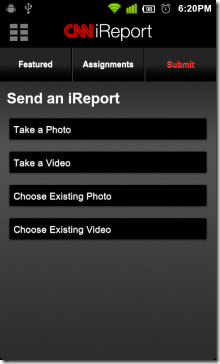 149. NASA App (Official NASA client; lets you explore the best from space)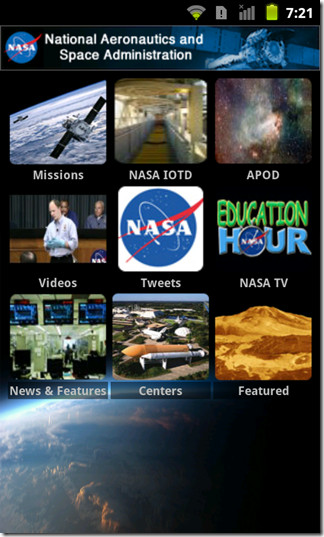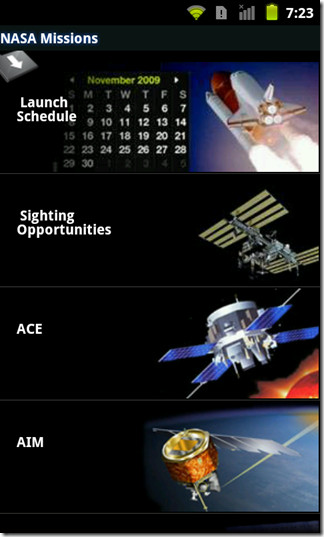 150. Hotmail (The official Hotmail client for Android)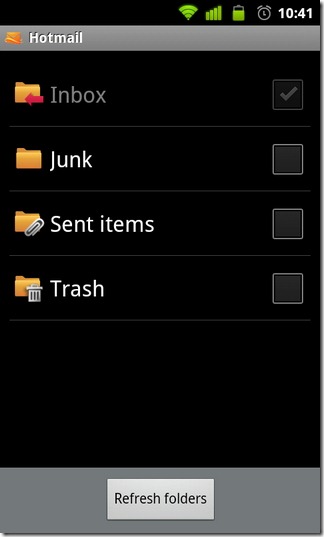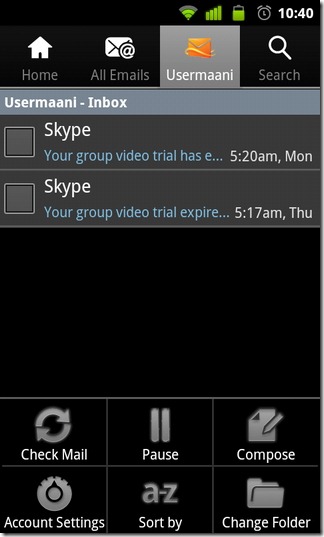 So which of the above fall into your list of favorites? If you didn't find one or more of your favorite apps in our list, feel free to tell us about it in the comment section below. If you liked this list, you might also want to check out the following:
150 Best Windows Applications Of Year 2011
100 Best Mac Applications Of Year 2011
85 Best iPhone & iPad Apps Of Year 2011
30 Best Windows Phone 7 Apps Of Year 2011
20 Best Cydia Tweaks Of Year 2011