172 Best Android Apps Of 2013
2013 was yet another great year for Android and its app ecosystem, with developers really making best use of the power offered by the world's most popular mobile operating system, resulting in many apps that left us spellbound. My personal favorites from this year include Aviate launcher, Cover lock screen, Fleksy keyboard, Switchr, PushBullet, Themer, Smart Launcher, Disa, Lightning Browser, DashClock, Tonido, Condi, Timely, Simplenote, Readmill, NicePlayer, Focal, Spotflux, Duolingo and 9GAG, and these are just the ones that I have been actively using since first trying them. Needless to say, these aren't the only great apps from the year. So, join us as we take a look at the best Android apps from 2013 (including the ones mentioned above) that we've covered for you here at AddictiveTips.

Note that the order in which apps appear in this list does not reflect their ranking in any manner; we have simply started with the most recent ones covered in December, and proceeded backwards till January.
1. Loopr (A faster, more fluid alternative to Android's default app switcher.)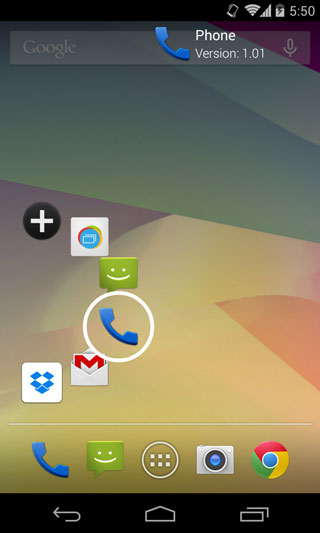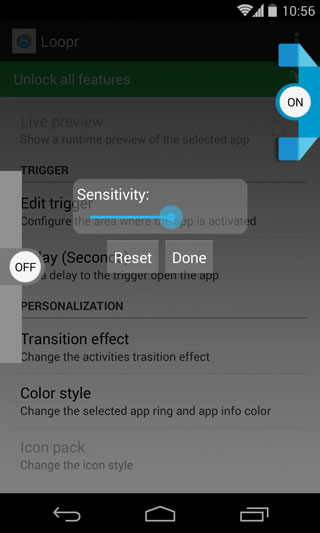 2. News+ (Awesome news and RSS feed reader from the developers of gReader.)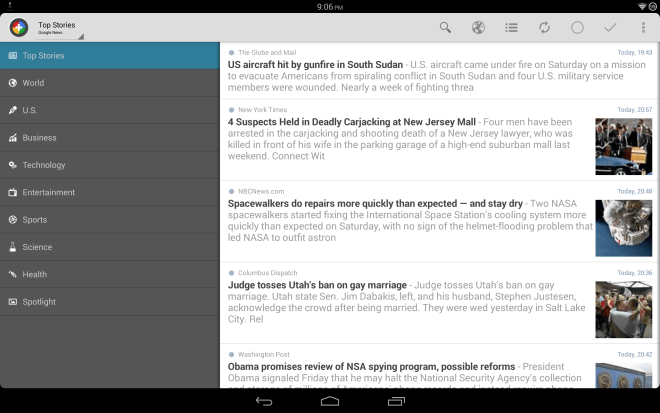 3. Cover (Intelligent lock screen that lets you quickly access the right apps at the right time and place.)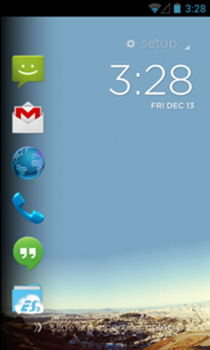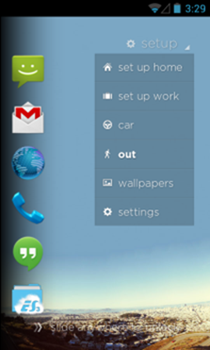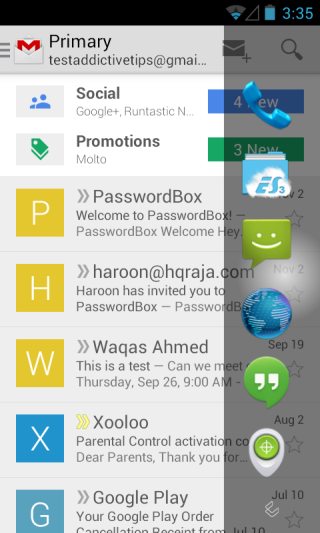 4. Fleksy (The best looking Android keyboard we've seen, with great accuracy & customization options.)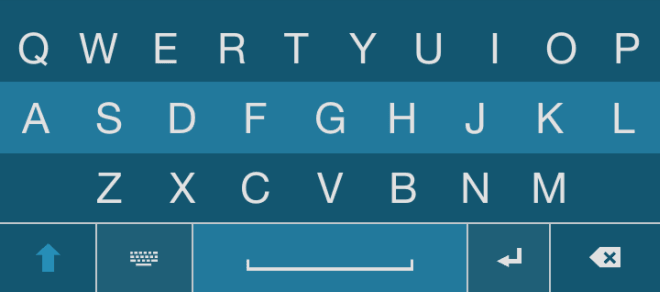 5. dodol Launcher (Gorgeous home screen replacement app with loads of great themes.)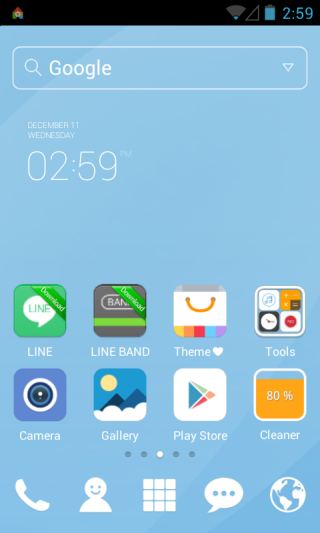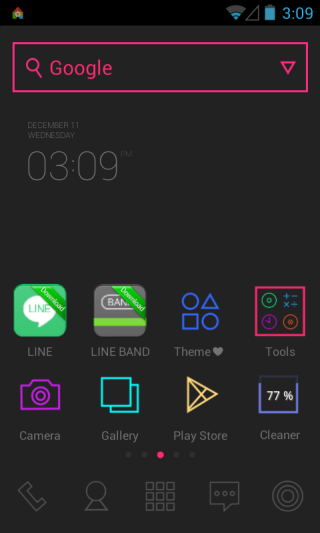 6. dodol Locker (Beautiful lockscreen replacement with many great looking themes.)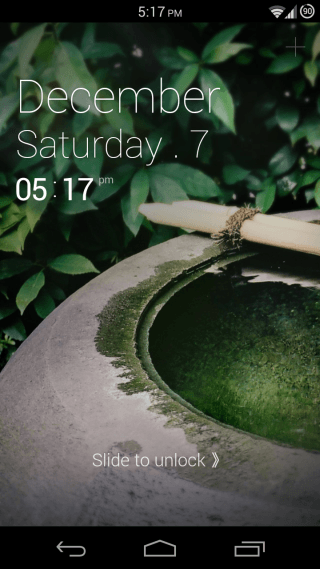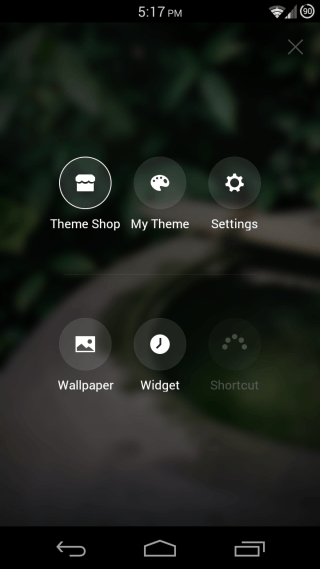 7. Tweedle (Full-featured Twitter client with a price tag of free.)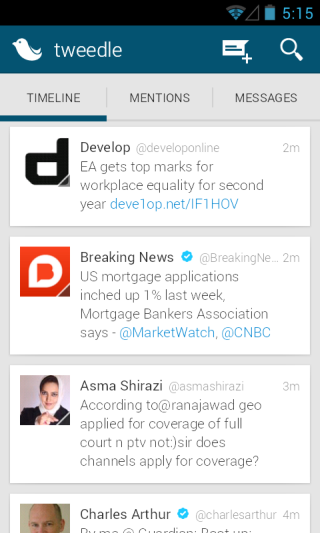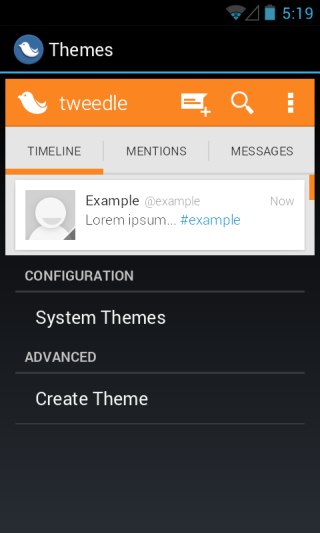 8. Branches (Twitter client with focus on staying up to date with individual accounts of your interest.)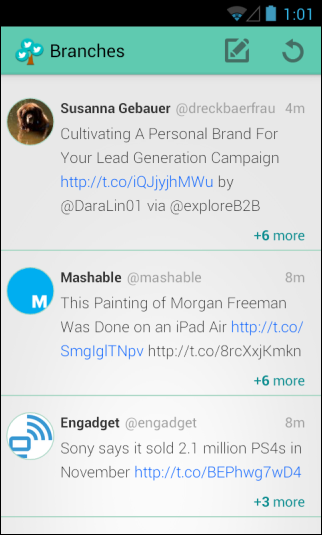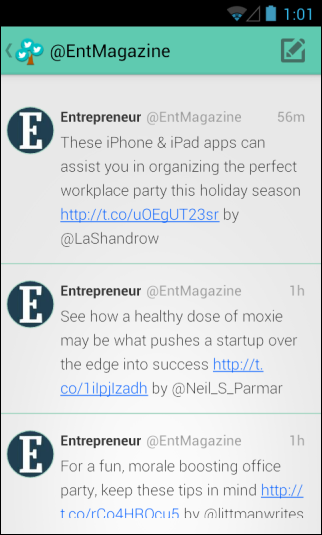 9. AirStream (Robust solution for browsing the contents of your computer across different platforms.)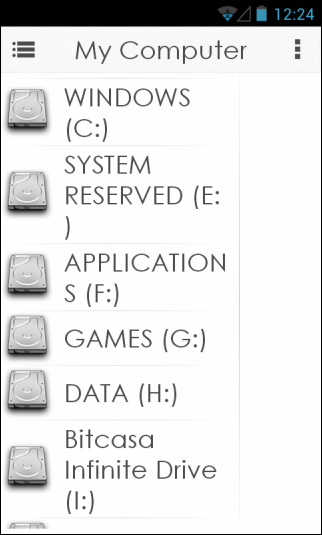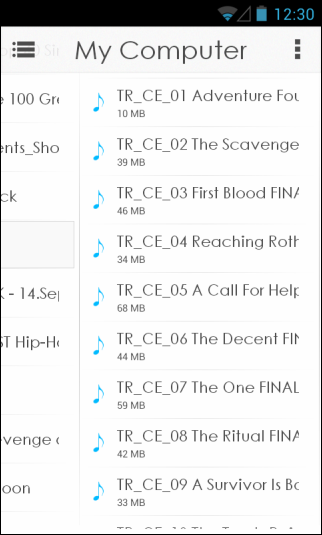 10. AllCast (One app for streaming videos from Android to Apple TV, Roku, Xbox & any DLNA device.)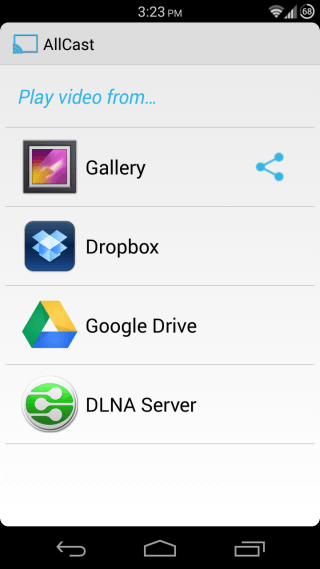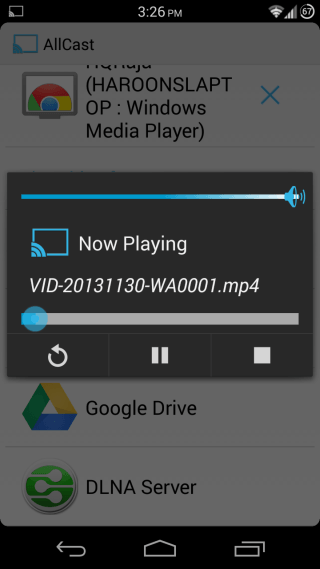 11. Redirect File Organizer (Automatically organizes the files on your device based on custom rules.)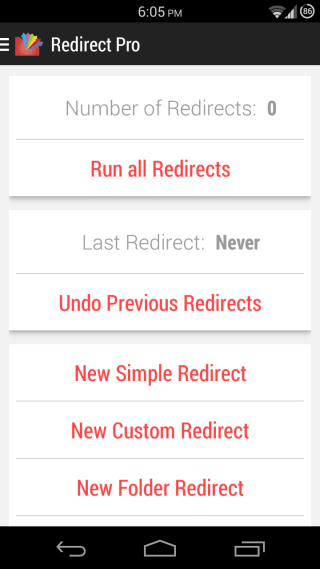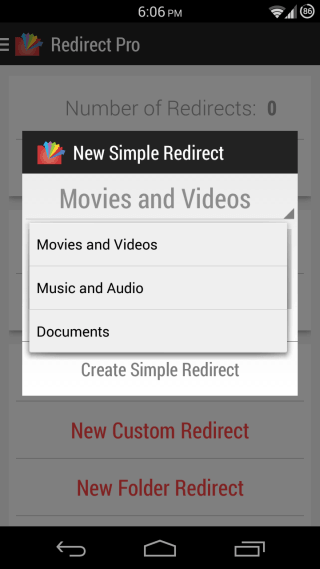 12. VSCO Cam (The popular iPhone photography app now available on Android.)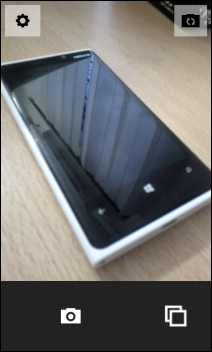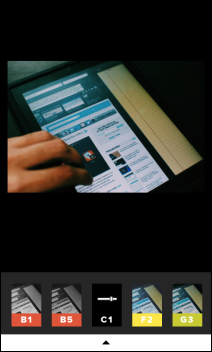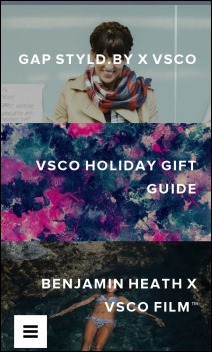 13. MomentCam (Turn your photos into customizable sketches with several templates.)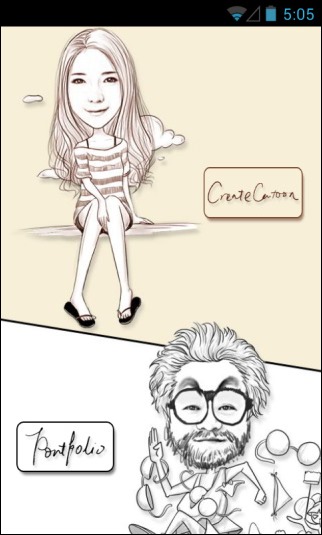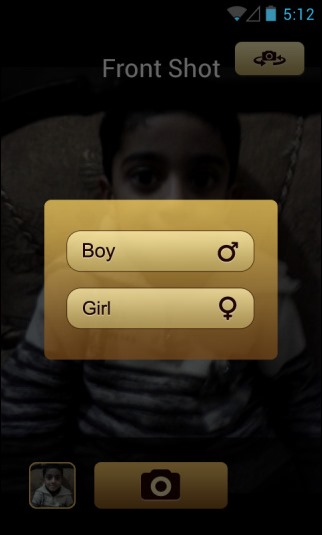 14. beat (Minimal-looking music player with support for songs stored on Google Drive & Dropbox.)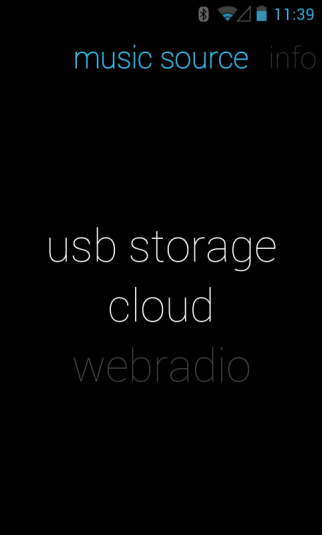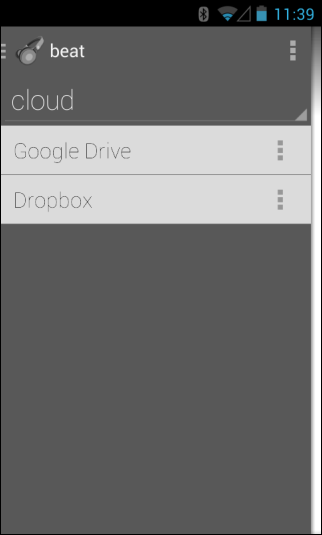 15. SidePlayer (Get music playback controls anywhere in Android by swiping from an edge.)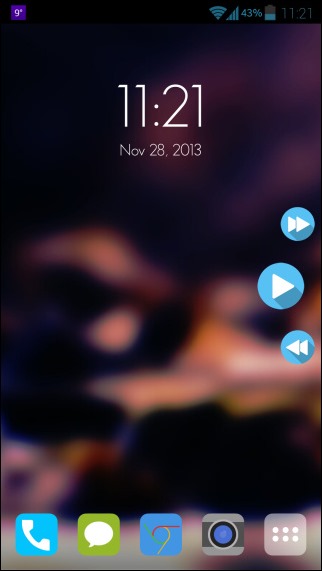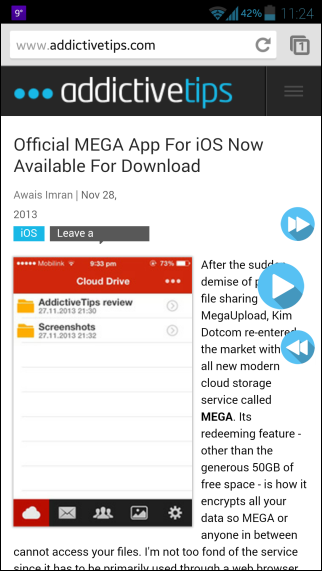 16. Streambels (Stream Android media to AirPlay & DLNA devices.)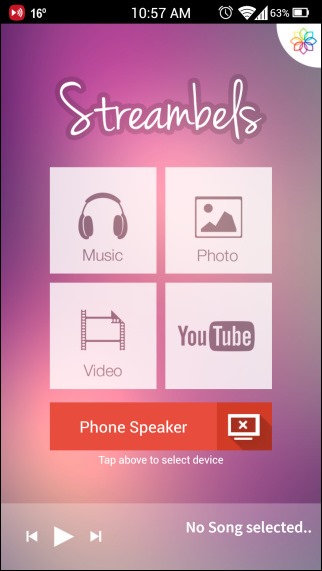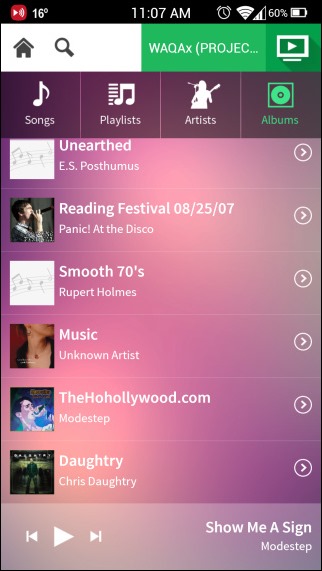 17. Downiton.mobi (Send downloads directly to your mobile device while browsing on your PC.)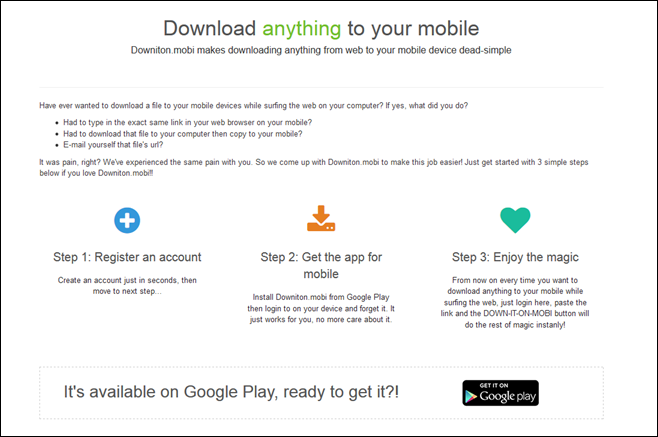 18. MacroDroid (Create or download different useful templates for automating tasks on your device.)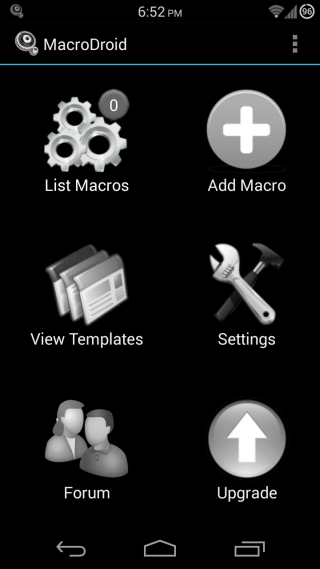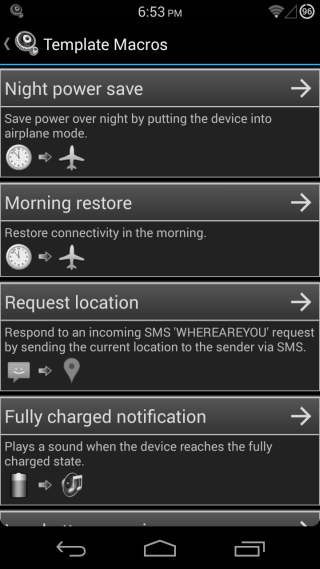 19. Noozy (Music player with an impressive set of audio effects & filters.)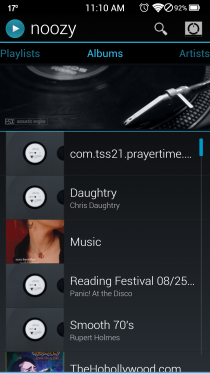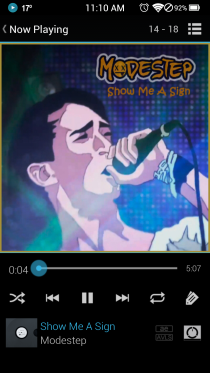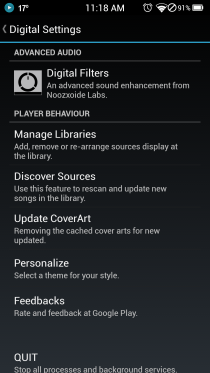 20. 500 Firepaper (Automatically changes Android wallpaper using photos from 500px.)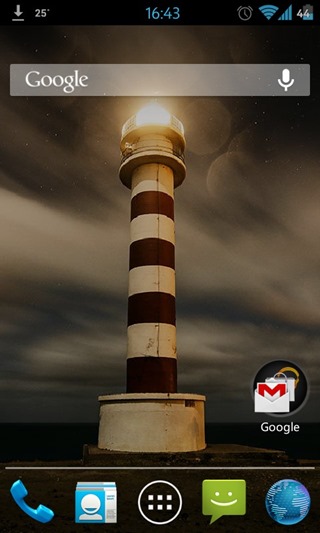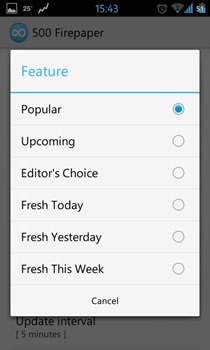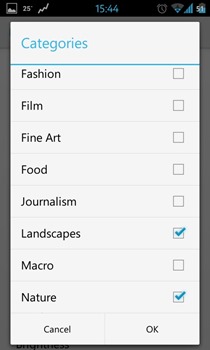 21. Snapy (Floating camera app with built-in editor for cropping, effects and filters.)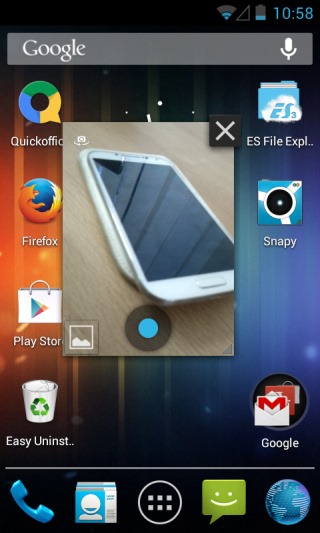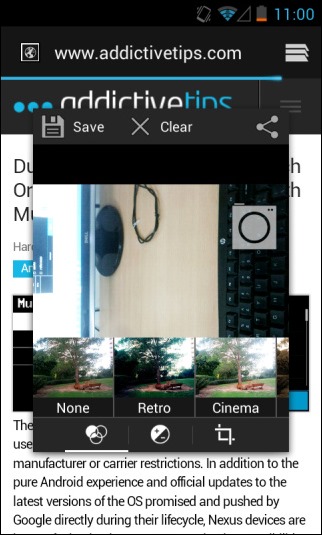 22. Format Factory (Convert a plethora of files between different formats right on your phone or tablet.)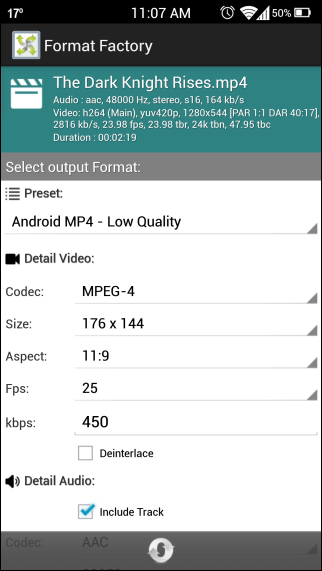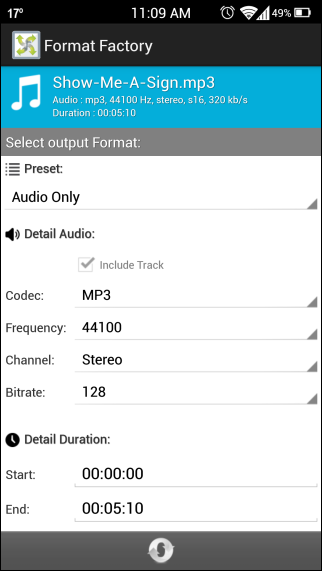 23. Molto (An email client with a news feed look and feel.)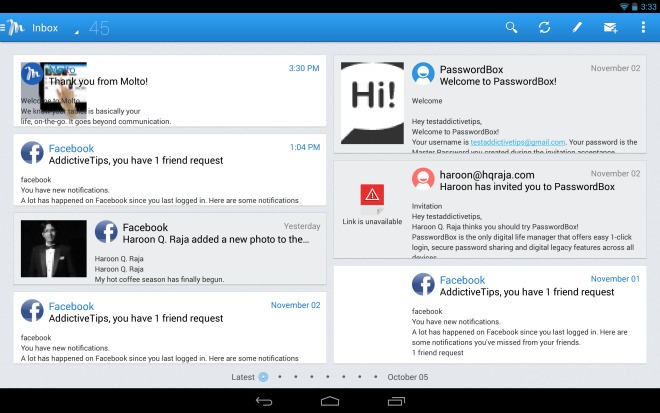 24. Flyne (Great offline news reader by the developers of Falcon Pro.)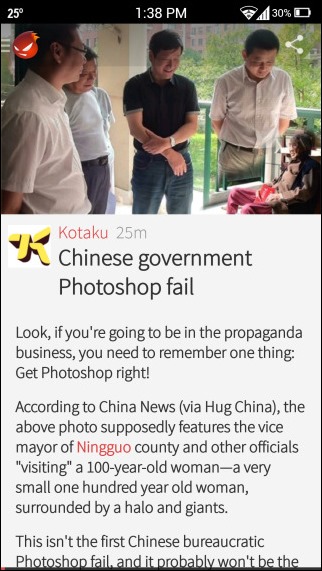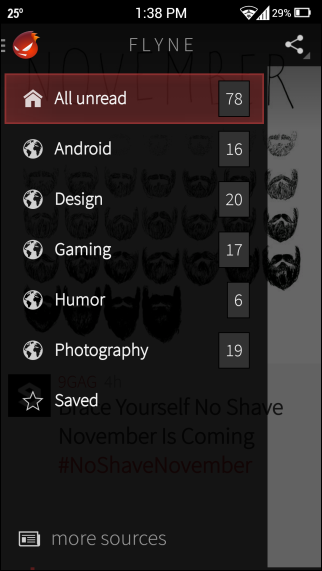 25. Roccat Power Grid (Customizable PC remote control, gamepad & system monitor.)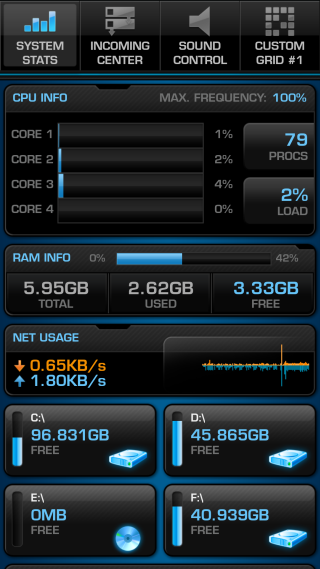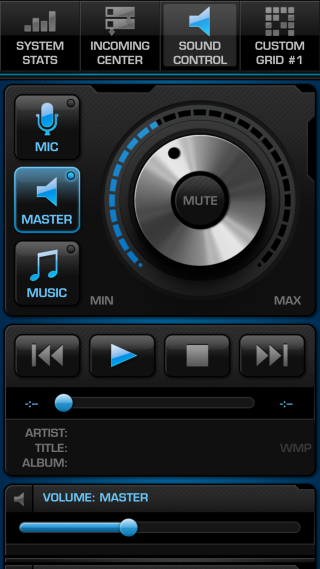 26. Transdrone (Single app for remotely controlling several popular torrent clients on your PC.)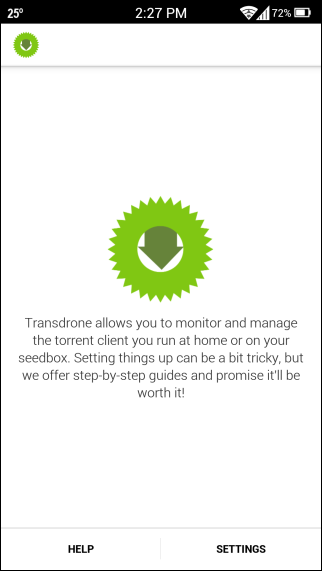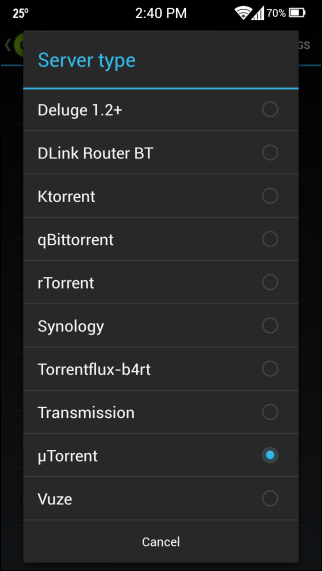 27. A Better Camera (Camera app with a wide range of modes and options.)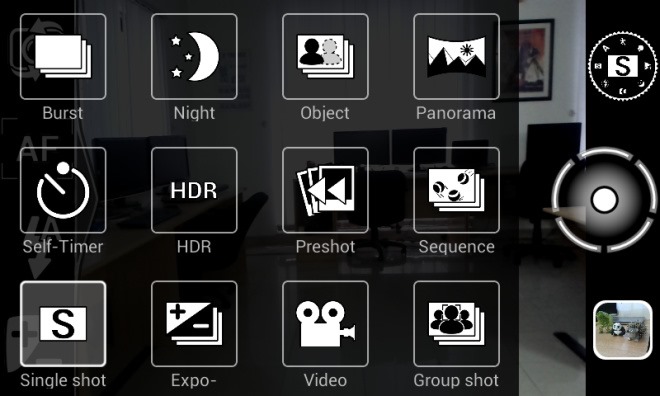 28. Microsoft Remote Desktop (Official client for accessing and controlling a Windows PC from Android.)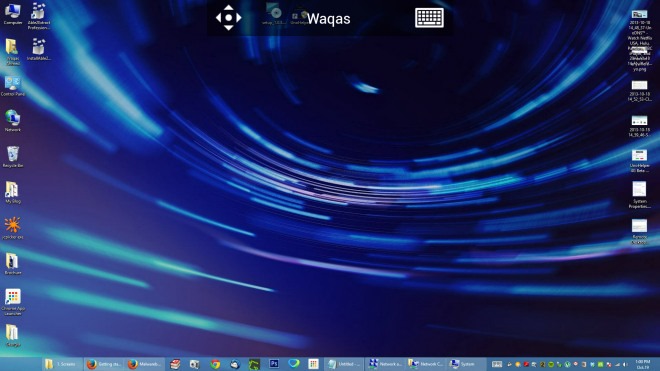 29. Listen to Emails and News (Have your emails and news feeds read out to you.)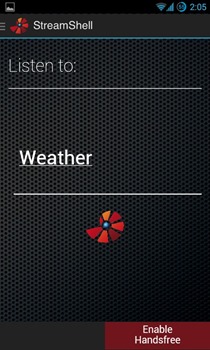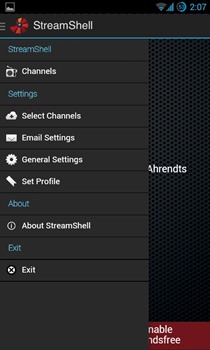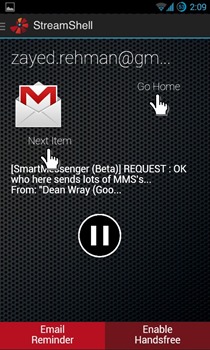 30. Internet (Data/Wifi) Lock (Lock WiFi or mobile data access on Android with a password.)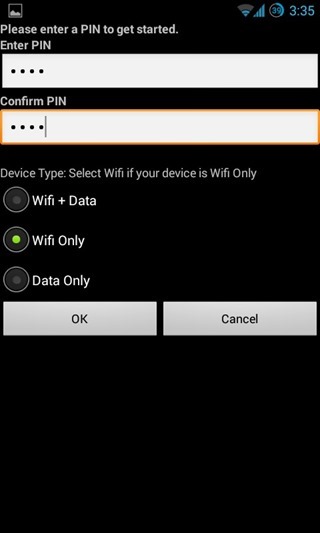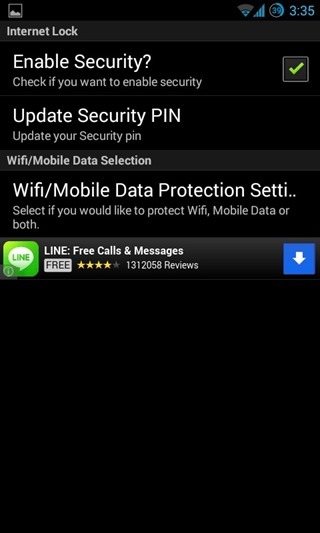 31. ROM Installer (Find and install popular ROMs and recoveries, perform & manage backups, & more.)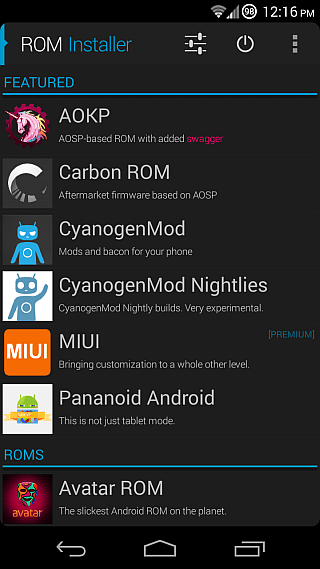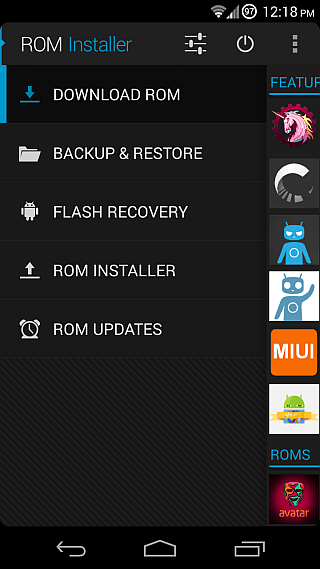 32. Nero BackItUp (Cloud backup & restore service for your media, messages, contacts, calls & settings.)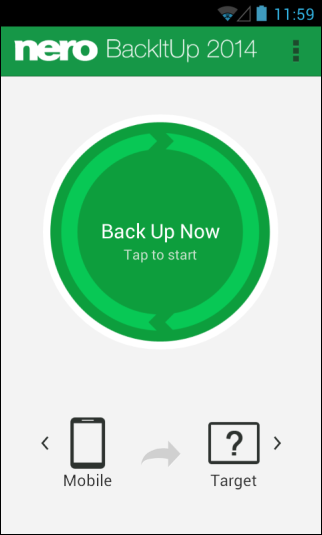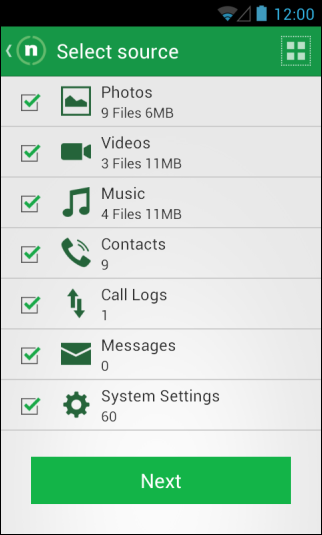 33. Switchr (Switch between your recent apps by swiping from the left and right edges.)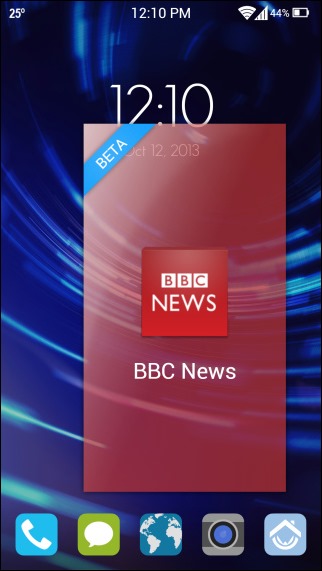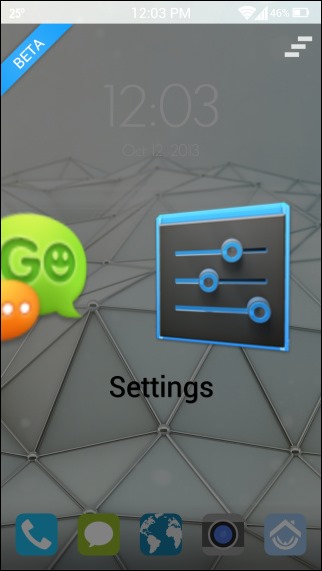 34. Convert Everything (Arguably the best unit converter we've seen for Android.)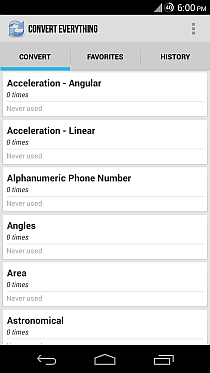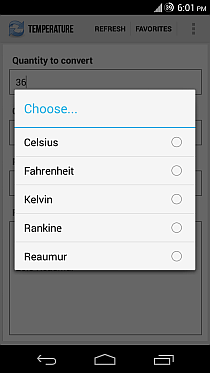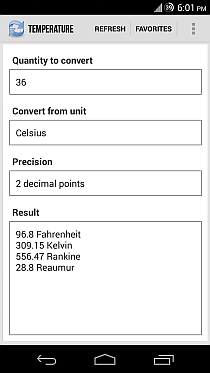 35. RepetiTouch (Record touch sequences for repeating them later to make repetitive tasks hassle-free.)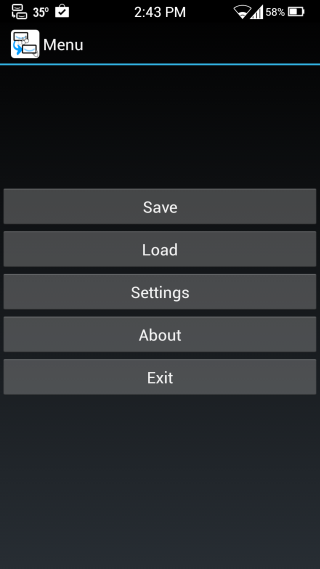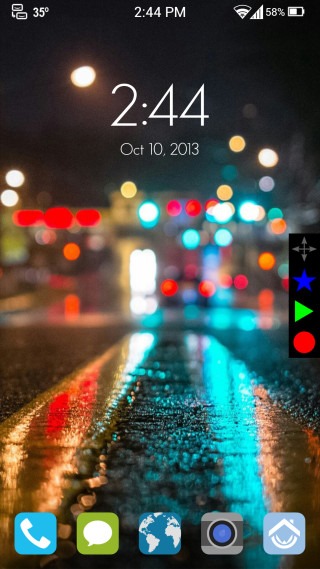 36. MyScript Stylus (Highly accurate and robust handwriting recognition input method.)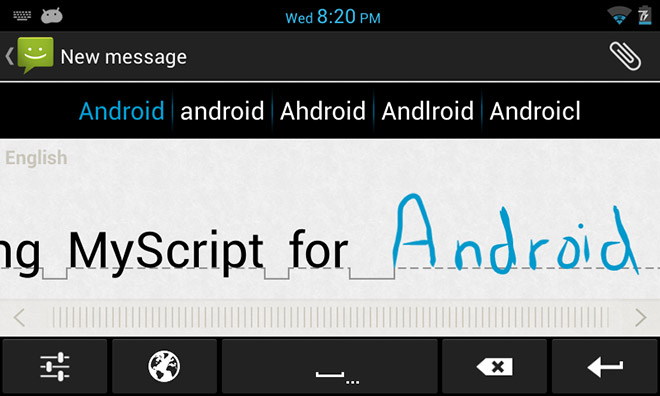 37. Themer (MyColorScreen's awesome solution for home screen customization with gorgeous themes.)

38. Readmill (Cross-platform eBook reader with support for syncing & saving your reading progress.)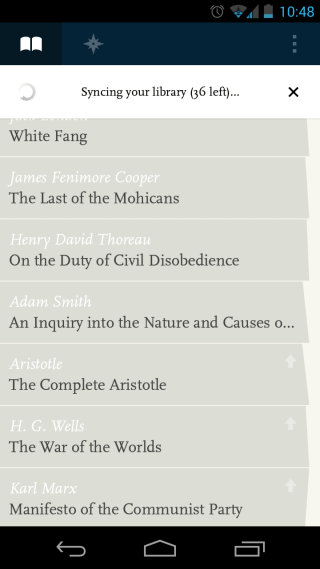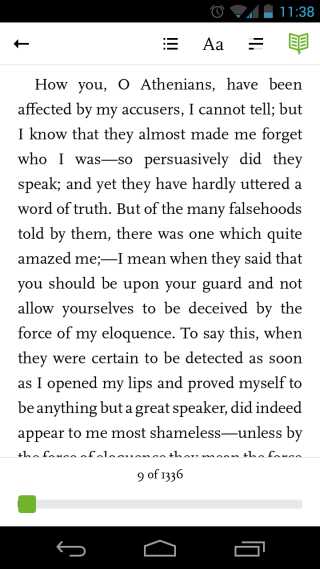 39. FindIt (Unified search for Gmail, Google Drive & Dropbox.)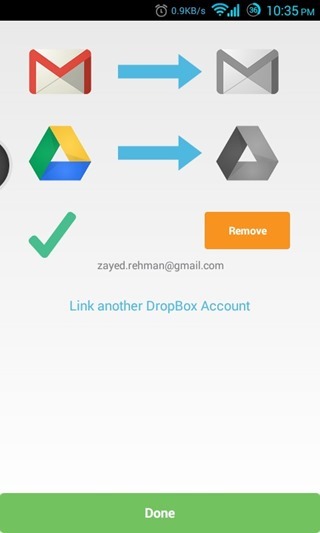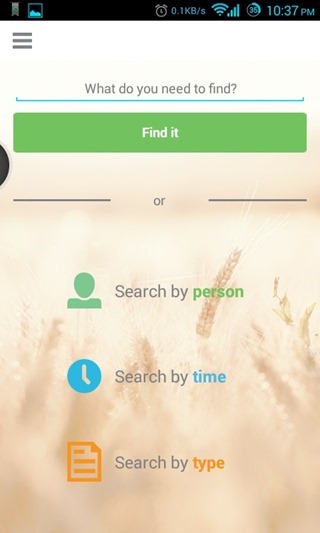 40. Location Reminder (Create custom alerts that will show up when you're near a certain location.)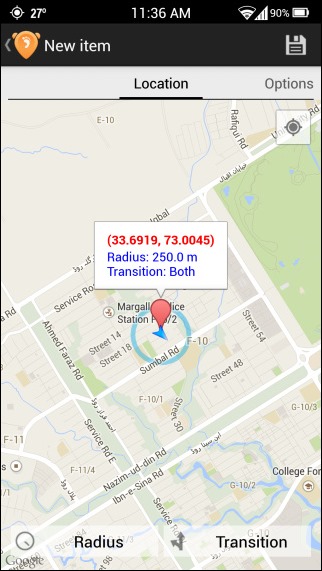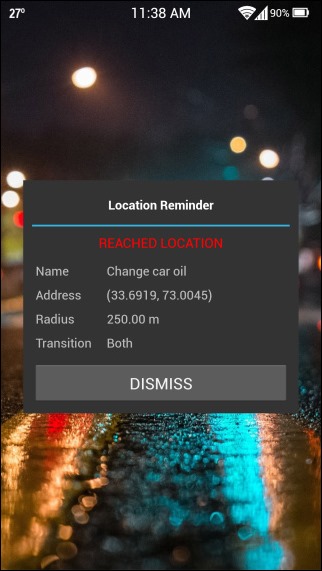 41. SolCalendar (Great-looking calendar app with powerful features.)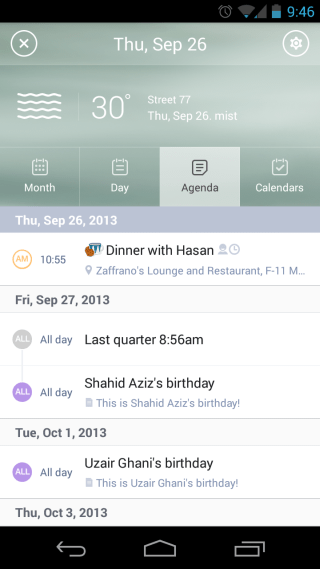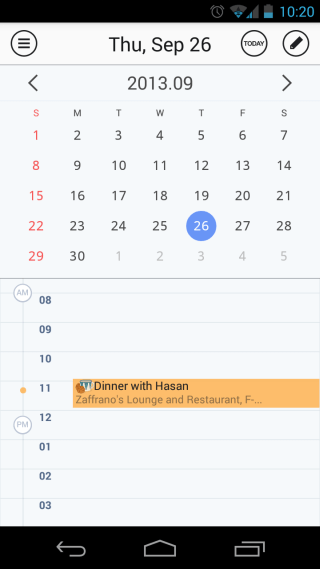 42. SCR Screen Recorder (Highly customizable screencast recording app that's dead-simple to use.)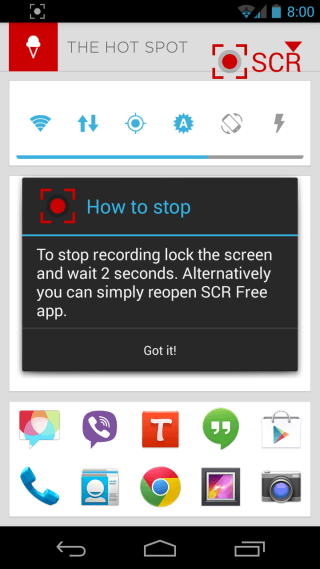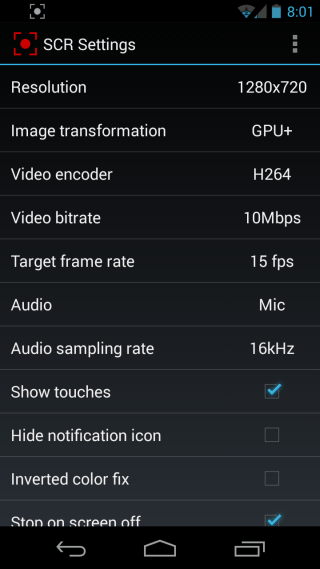 43. Condi (Free Tasker alternative with plenty of great task automation features & an online repository.)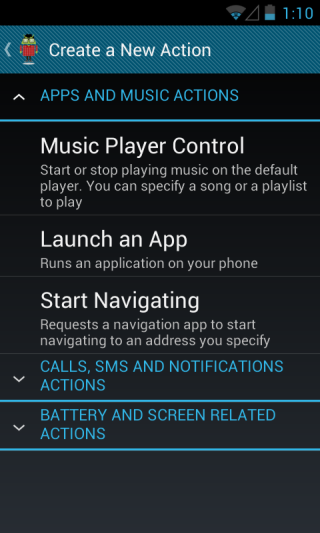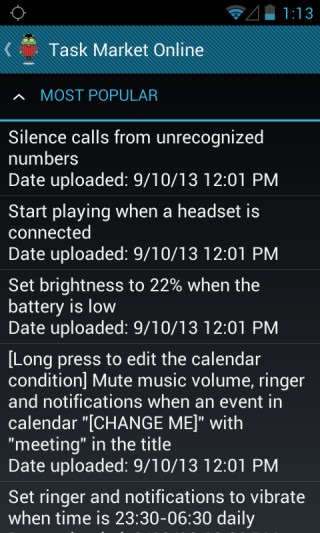 44. Screen Controls (Set custom brightness & screen timeout for individual apps.)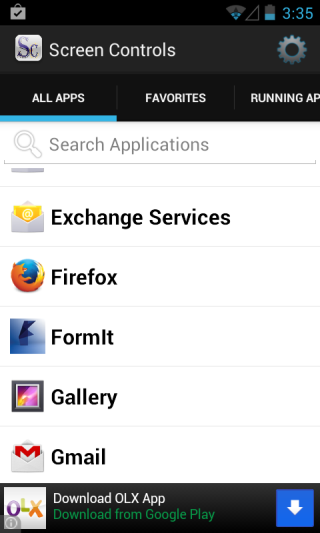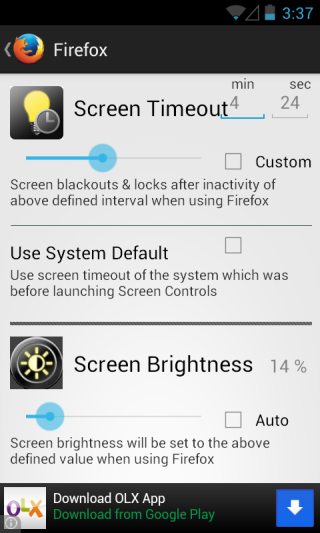 45. Moves (The popular physical activity tracking app finally available on Android.)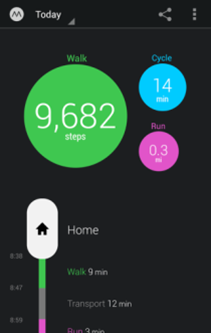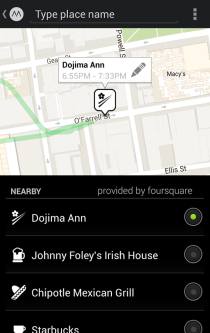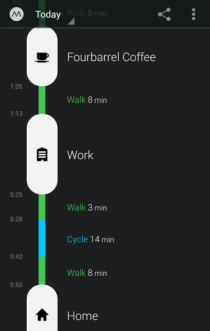 46. Autodesk FormIt (Create 3D models using different shapes and tools right on your Android device.)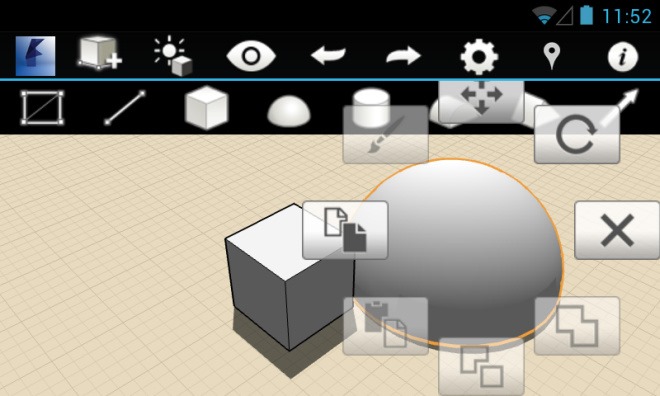 47. Disa (Unified messaging app supporting SMS & WhatsApp, with Facebook & more coming soon.)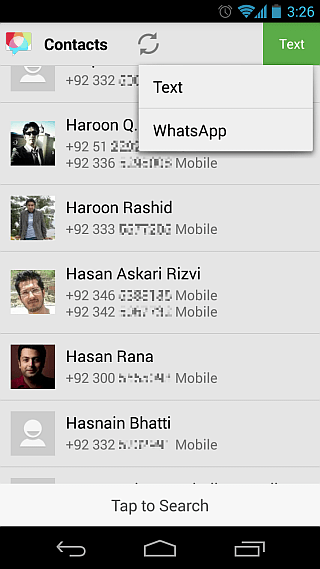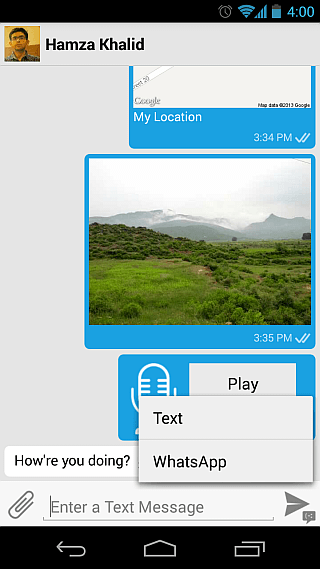 48. SolMail (Email app with a classy UI, support for multiple accounts and powerful features.)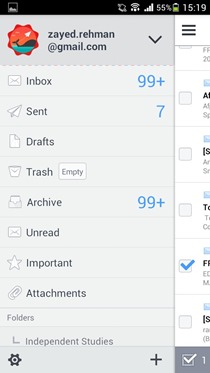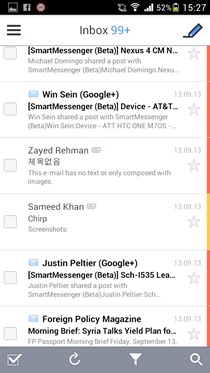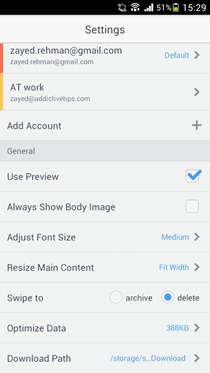 49. Cool Photo Transfer (Use handy gestures to quickly transfer photos from Android to PC.)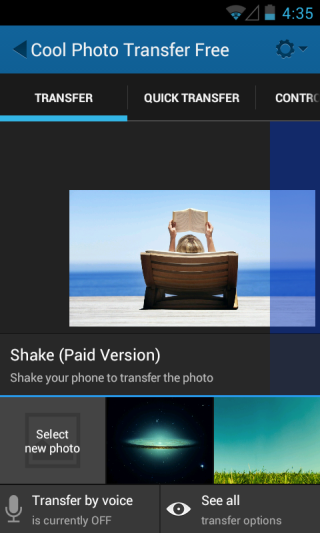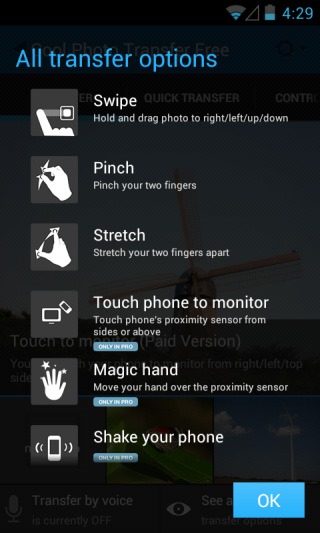 50. Nice Weather (Beautifully minimal and colorful weather app with just the right amount of  info.)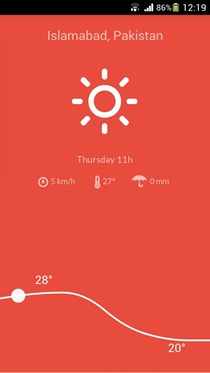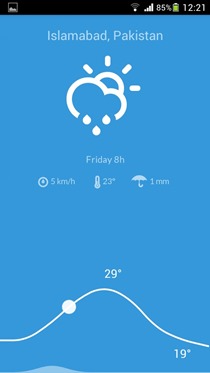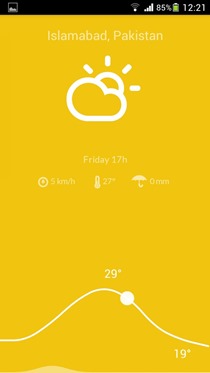 51. Auri (Listen to your RSS, Reddit & other feeds in a radio-like manner.)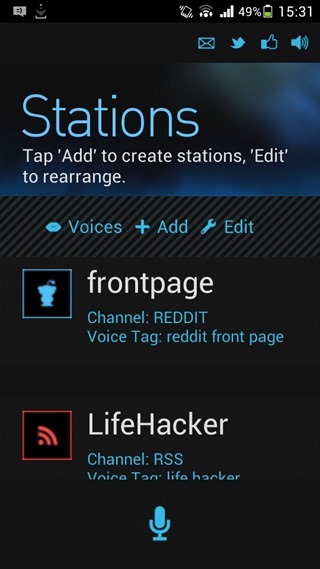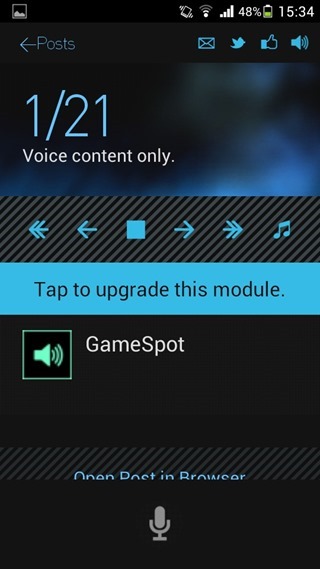 52. Simplenote (Official Android client of the popular plain-text note-taking & syncing service.)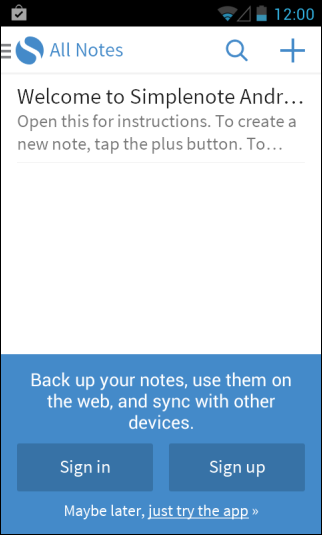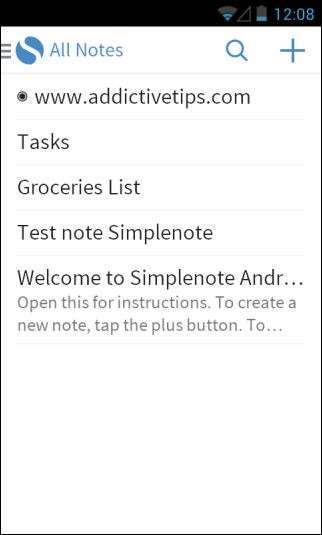 53. Music Maker Jam (Create awesome looping tunes in a beautiful and highly functional interface.)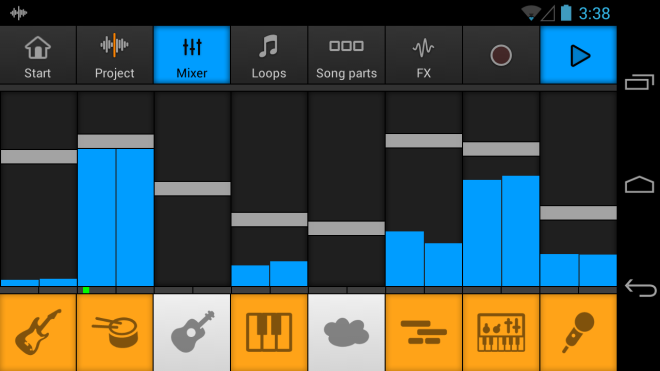 54. Sidebar Plus (Get an omnipresent sidebar for quick access to your apps & widgets.)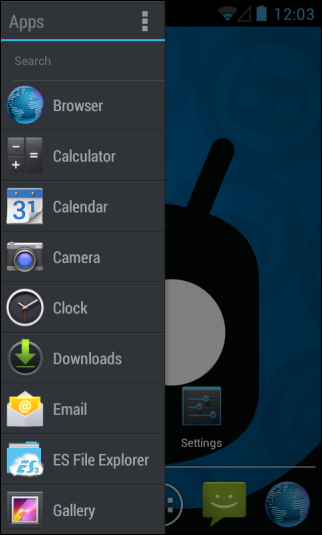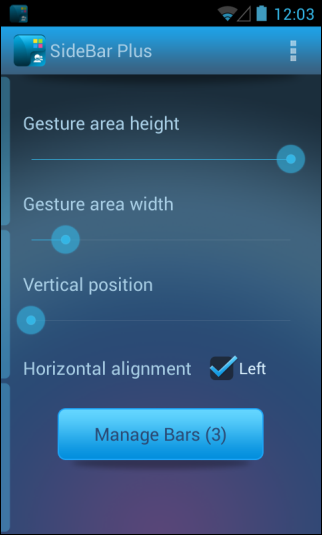 55. AntTek Explorer Ex (A dual-pane file manager with cloud & FTP support, themes, and more.)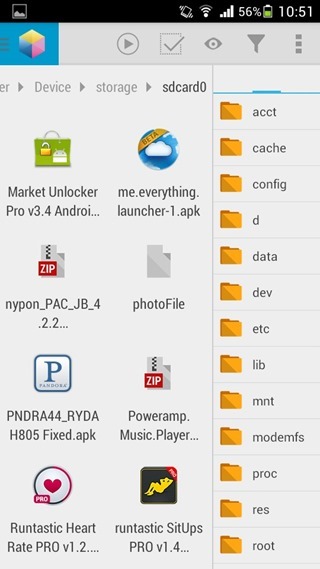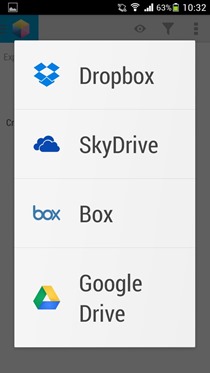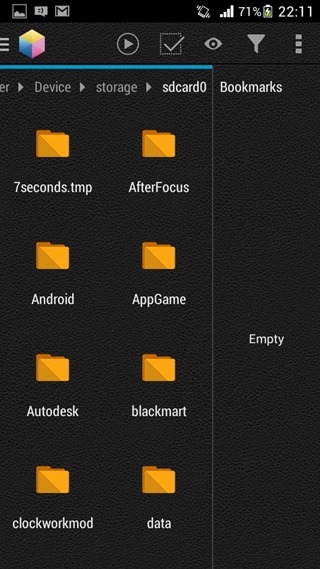 56. Wireless Minder (Automatically turns off unused radios to save battery life.)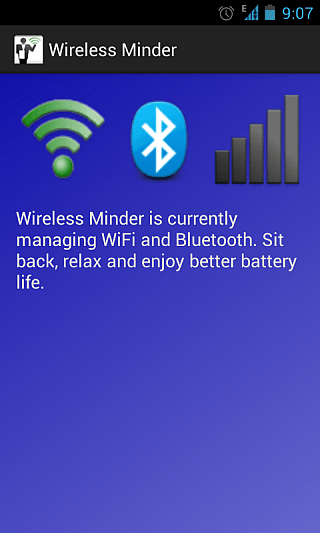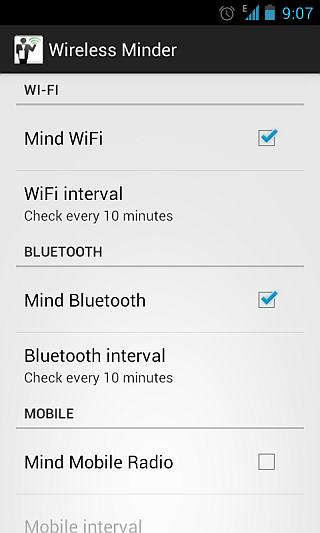 57. OSkin (Easily backup and restore your complete home screen setup with its customizations.)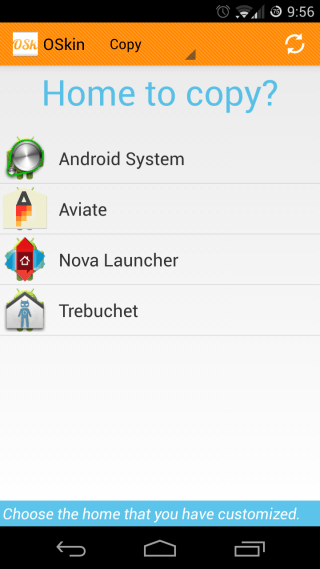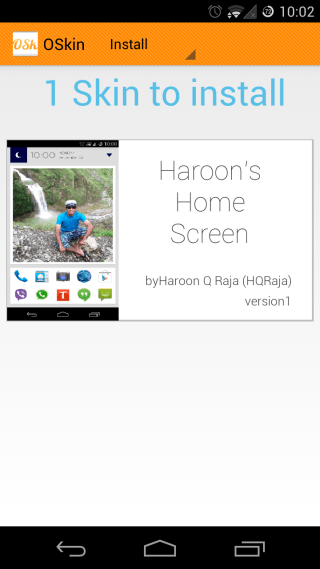 58. Aviate (Highly intelligent & minimal launcher that shows you the right info at the right time & place.)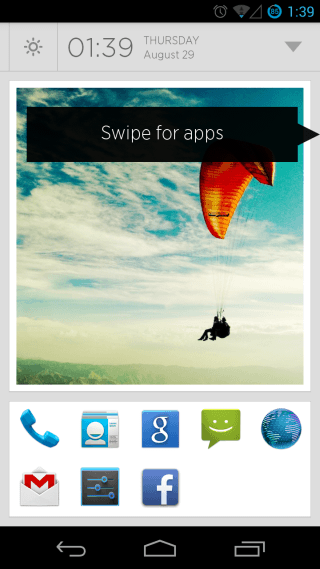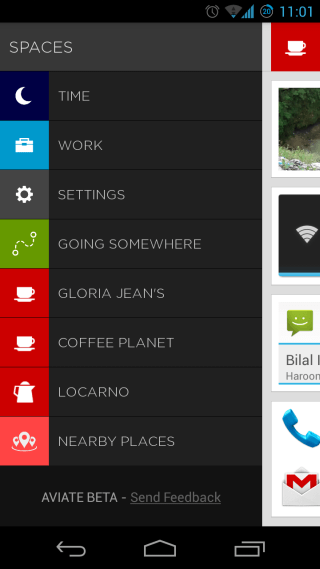 59. Shifu – To Do & Task Manager (Helps you complete tasks efficiently at the right time & place.)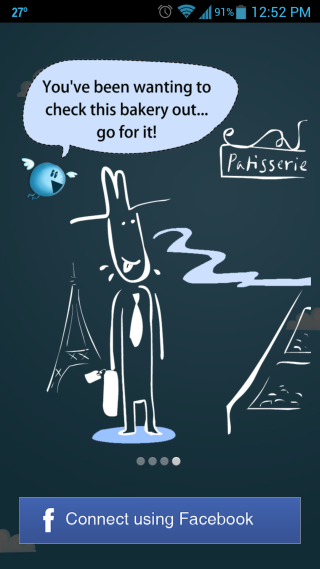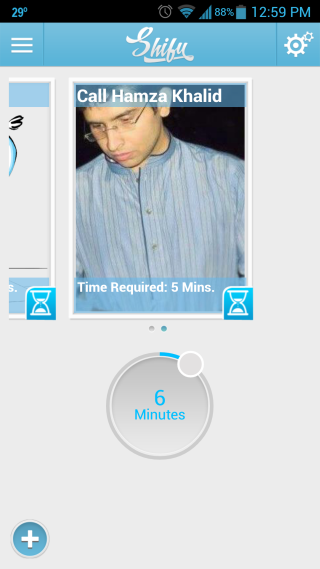 60. Repix (Popular photo editor with great filters, effects and tools.)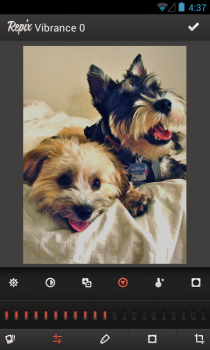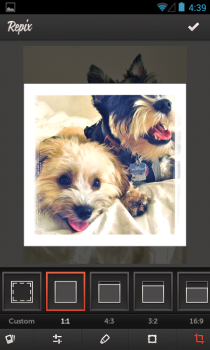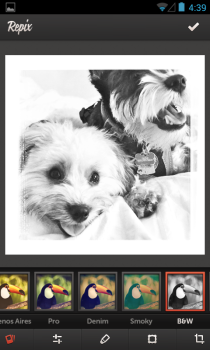 61. Timely (The most beautiful clock & alarm app for Android, period.)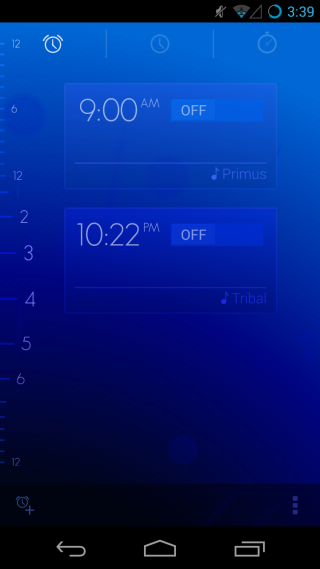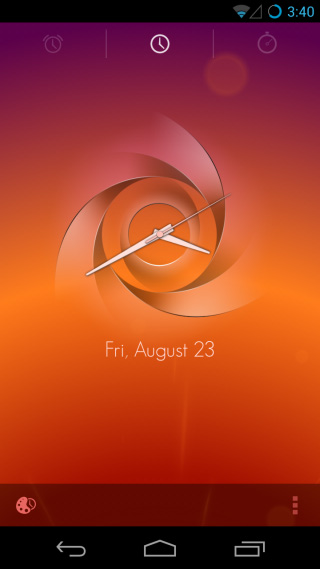 62. SoundSeeder (Brings Galaxy S4's Group Play capability to any Android device.)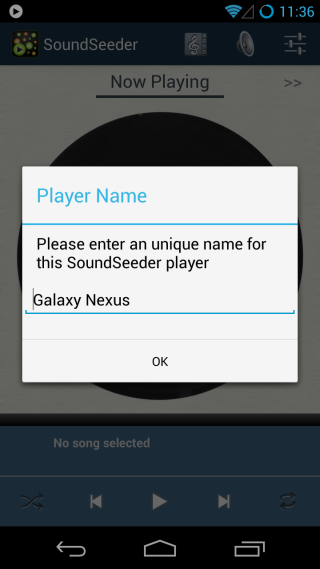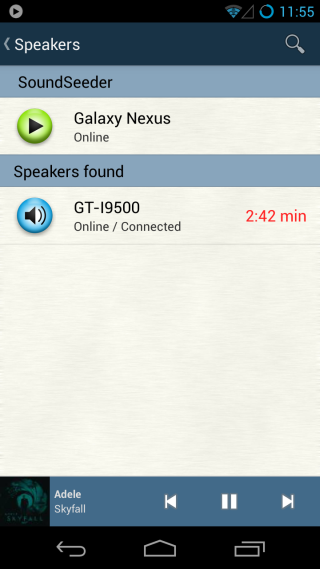 63. Portal (Floating Apps) (Chat Heads-style floating apps and notifications for quick access.)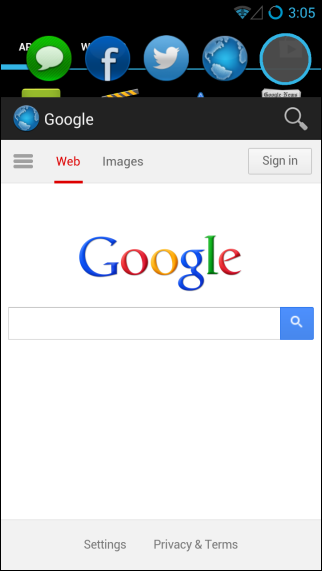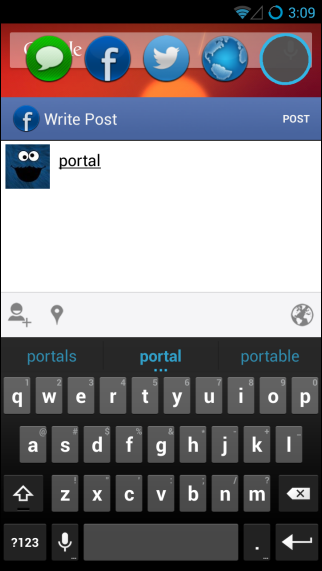 64. Smart Messenger (The most powerful and highly customizable third-party SMS app for Android.)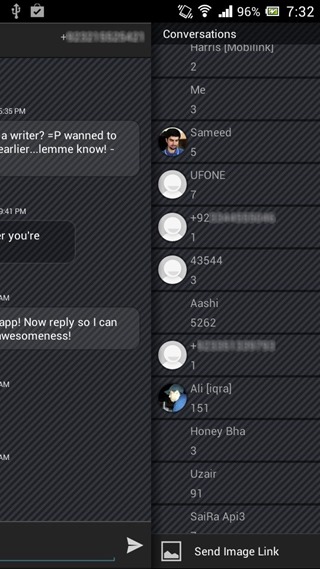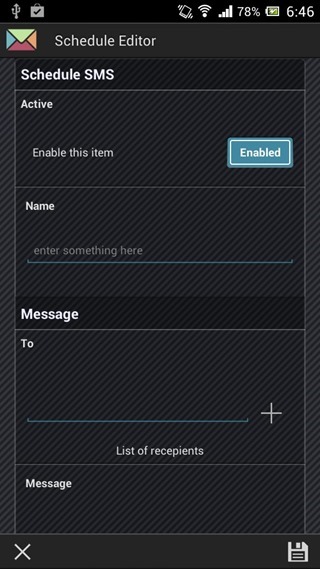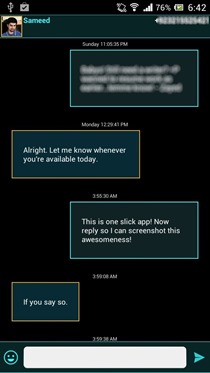 65. CheapCast (Turn your Android device into a Chromecast for free.)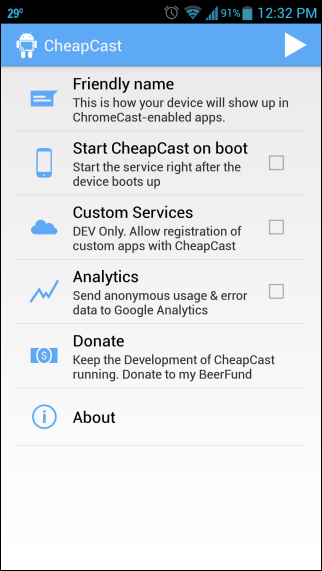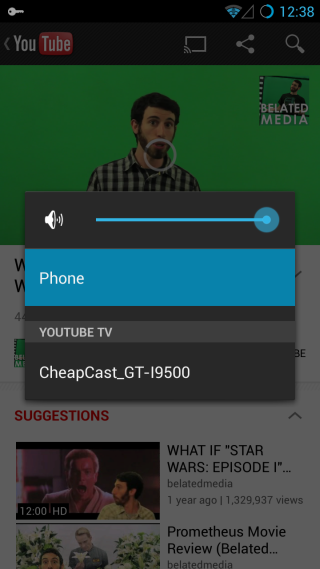 66. FX File Explorer (Great-looking dual-pane file manager with a ton of useful features.)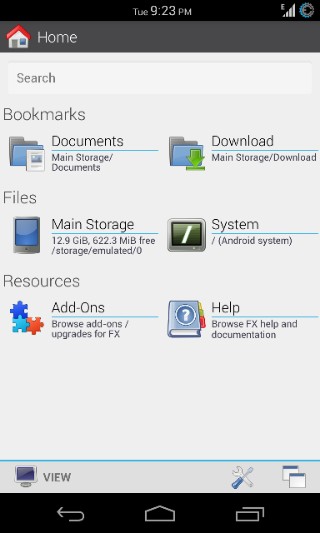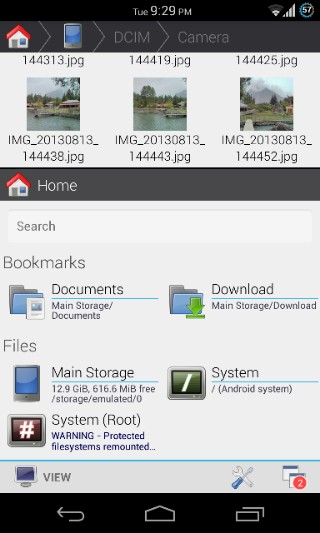 67. LockScreen Free (Combines pattern unlocking & quick app launching from the lockscreen.)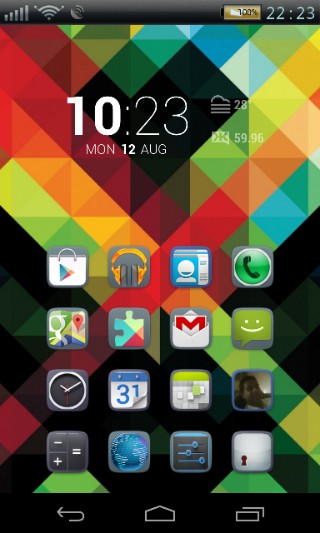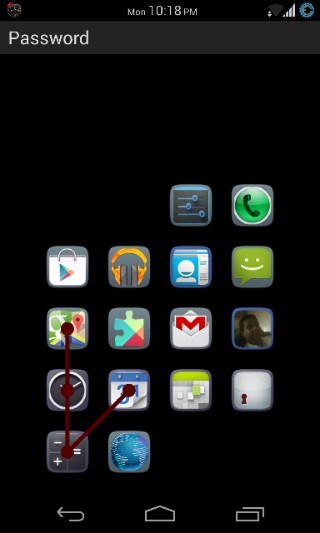 68. NicePlayer (Minimal music player with a focus on keeping the number of screens to a minimum.)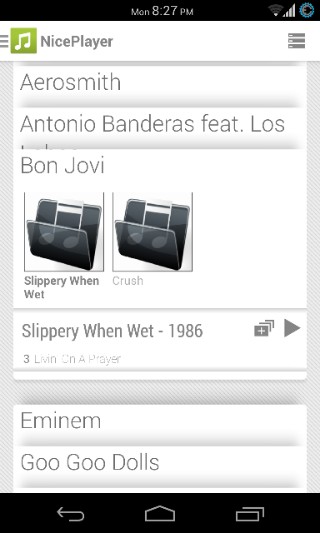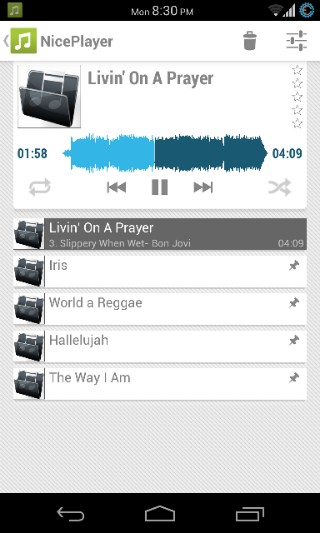 69. ActiveNotifications (Moto X-style lock screen notifications on any Android 4+ device.)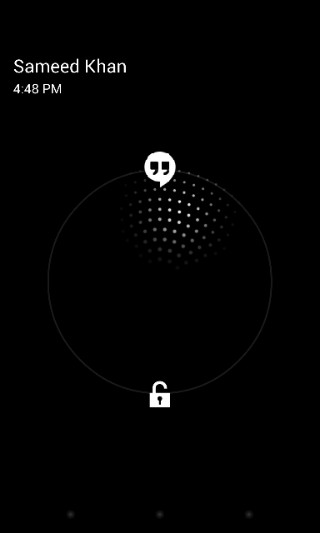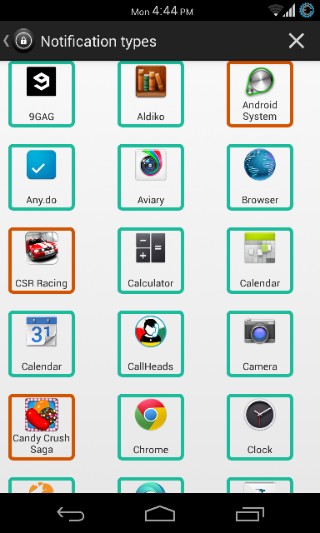 70. Tunester (Dead-simple, gesture-based music player with a great-looking minimal interface.)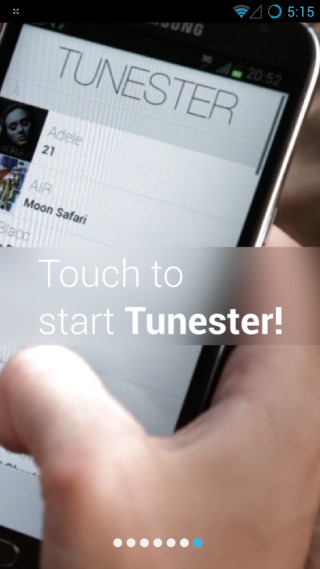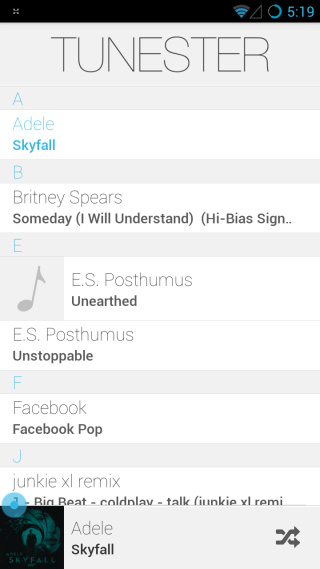 71. Air Swiper (Get Galaxy S4-like Air Gestures on any Android device.)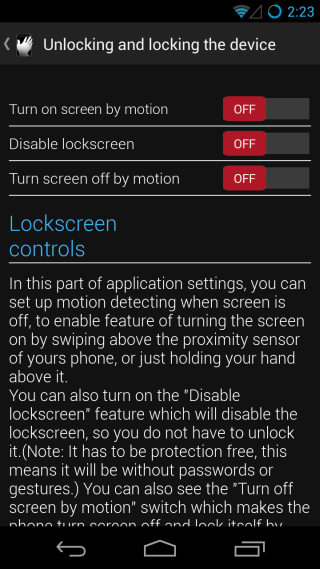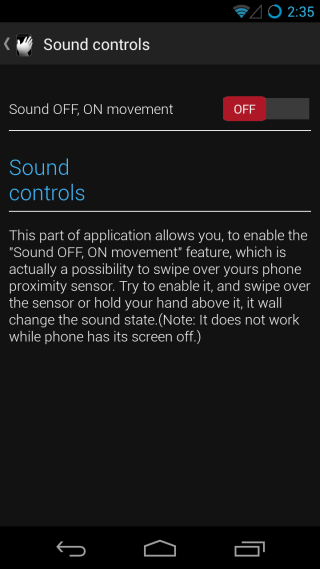 72. Torch Music (Song discovery app by the makers of the popular Torch Browser.)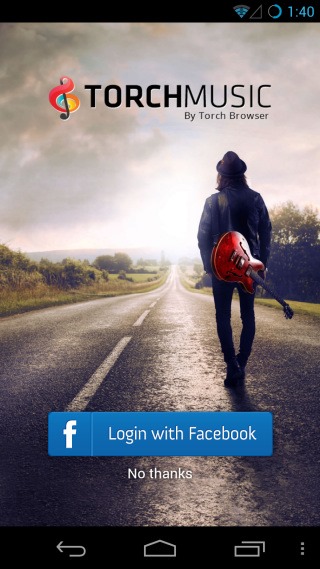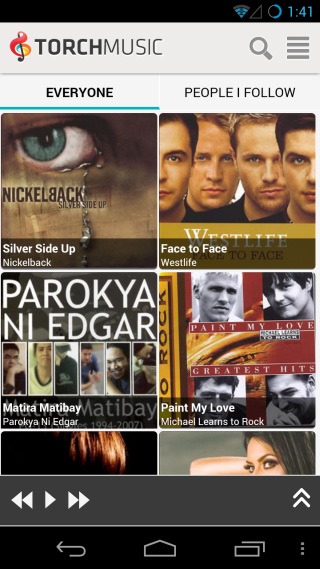 73. Homestyler (Design your home interior right from your Android phone or tablet.)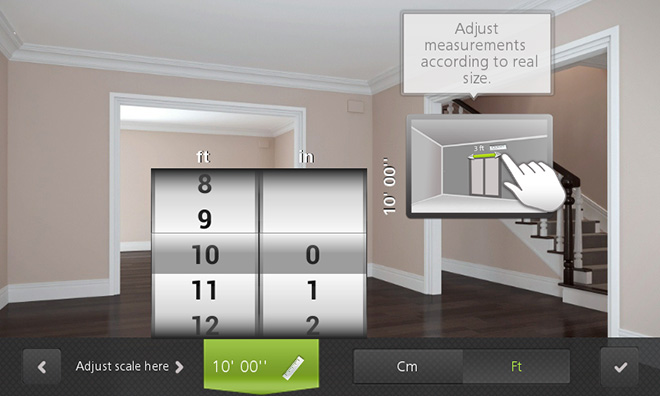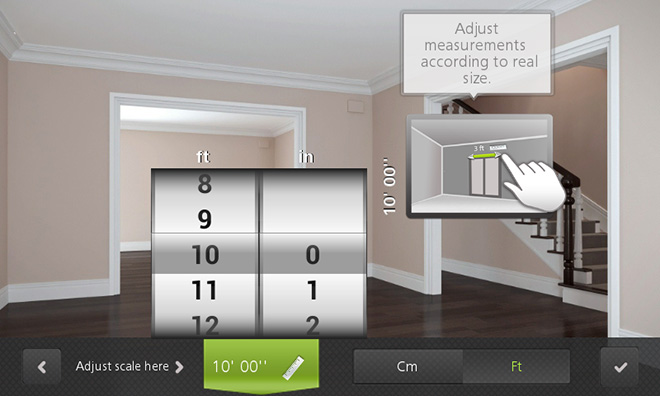 74. Flow for Reddit (Reddit client with a great-looking card-based UI and in-app YouTube video playback.)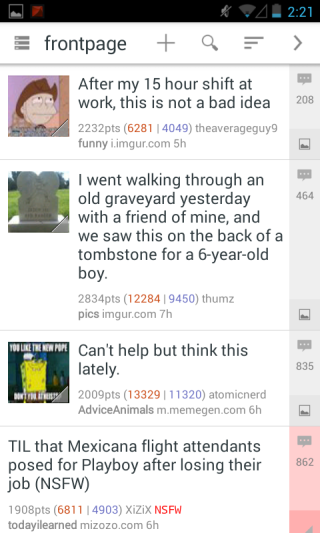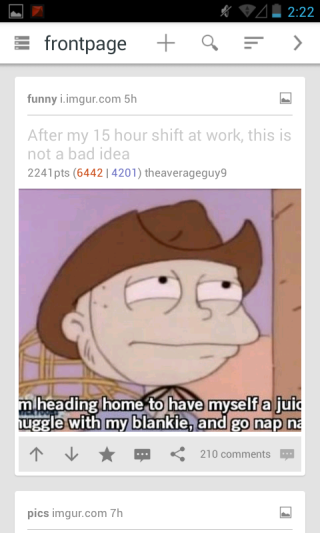 75. Focal (The super-powerful camera app that was previously a part of CyanogenMod.)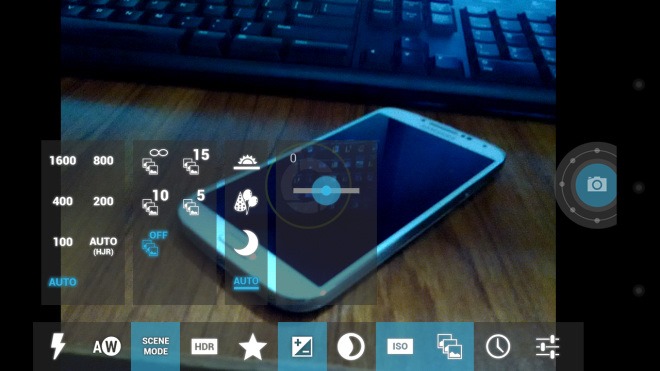 76. My Mixtapez (Listen to music mixtapes created by others, or create & share your own.)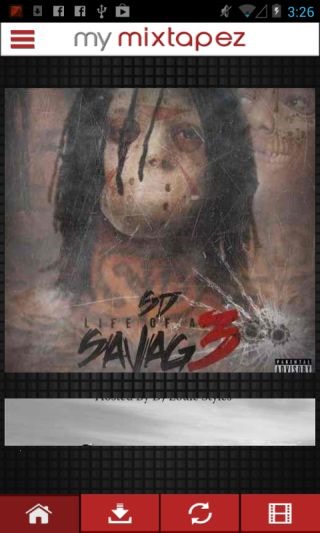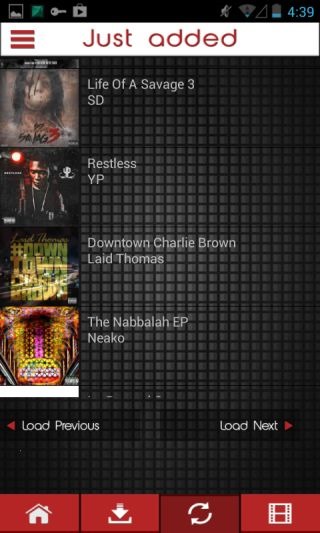 77. CallHeads (Get Facebook Chat Heads-style bubble notifications for incoming calls.)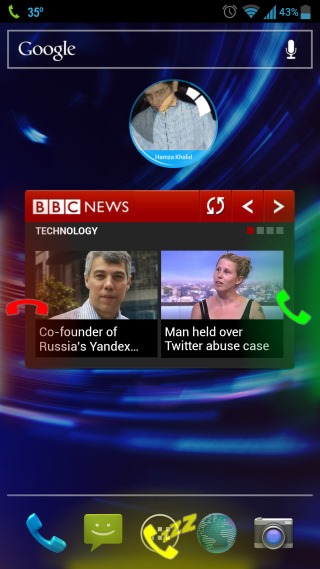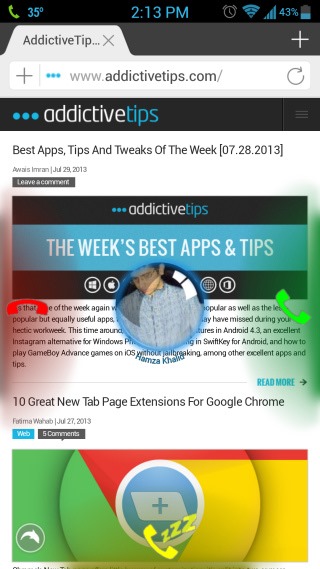 78. Sparky Lock Screen (Lockscreen replacement app with several great-looking themes.)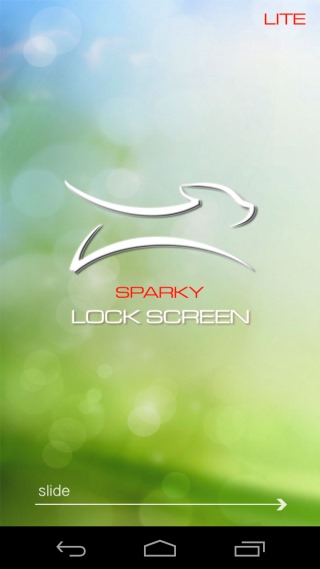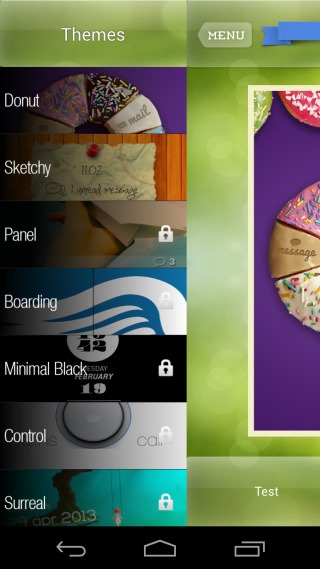 79. Flash Blink (Set your camera flash to blink upon incoming calls, texts, alarms or app notifications.)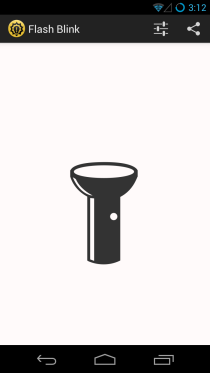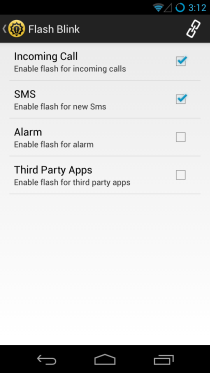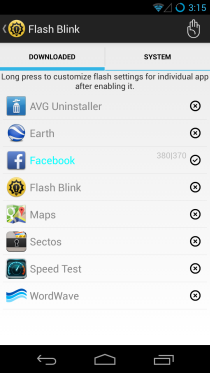 80. Droid Finder (Powerful anti-theft app to help you track and retrieve your lost or stolen phone.)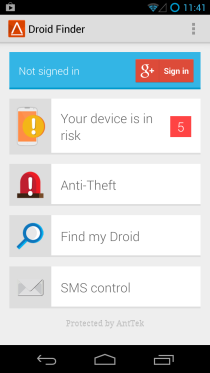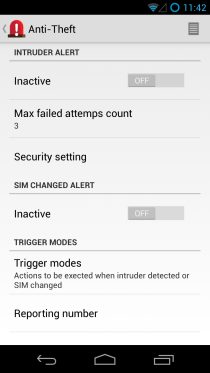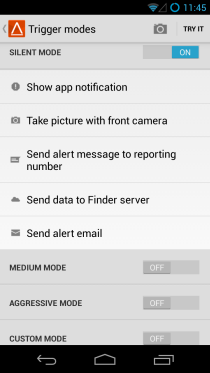 81. Spotflux (Popular VPN service for hiding your real IP & accessing blocked content in your region.)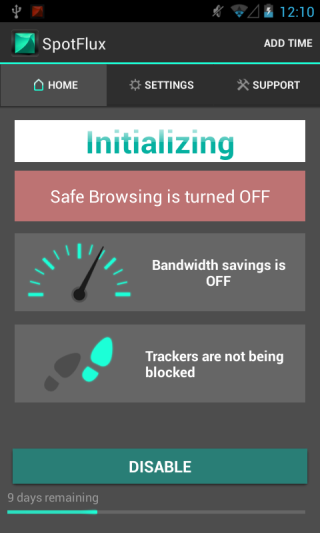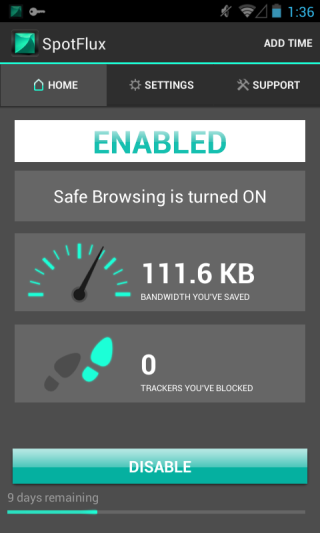 82. App Override (Set individual Android settings on a per-app basis.)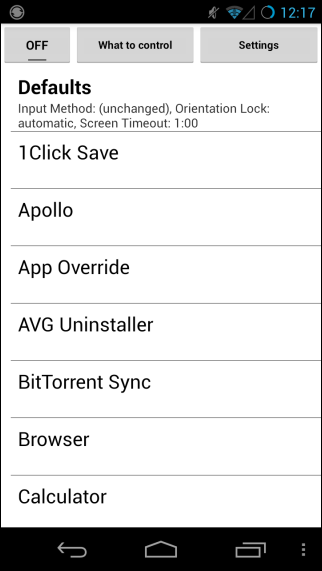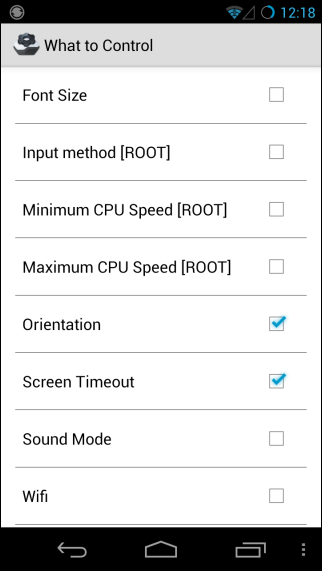 83. BitTorrent Sync (Transfer & sync files between devices using p2p protocol.)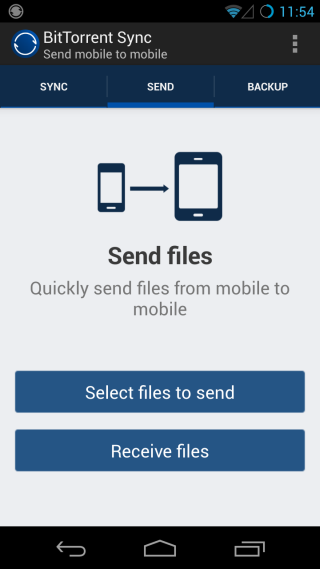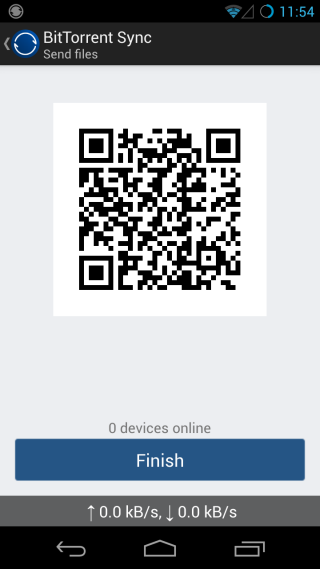 84. Floating Touch (Get omnipresent floating controls for quickly performing different actions.)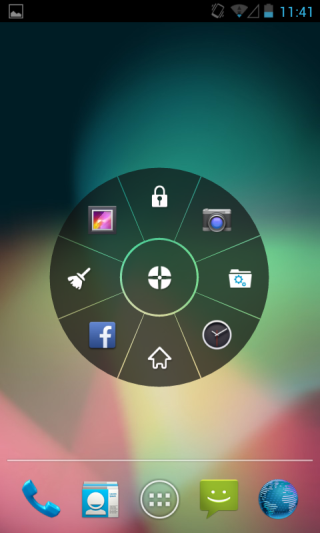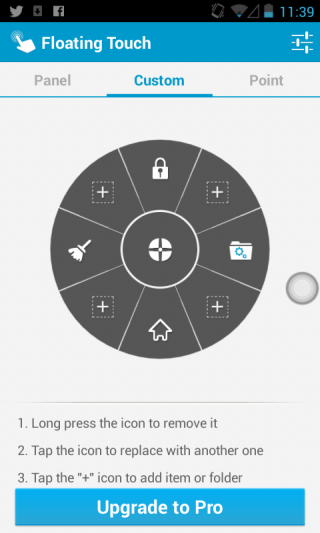 85. AVG Uninstaller (Uninstall apps based on app, battery, data and storage usage.)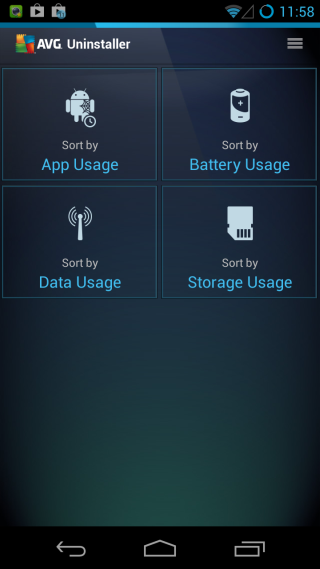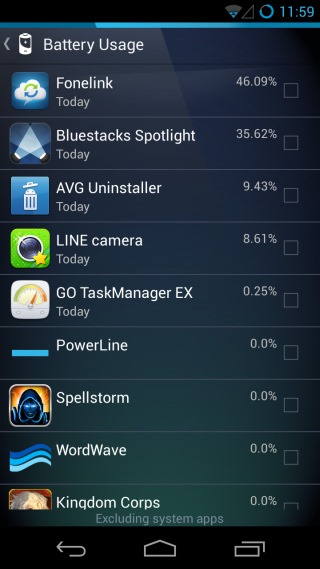 86. WORDWAVE (Highly customizable keyboard with gestures, learning-based predictions & more.)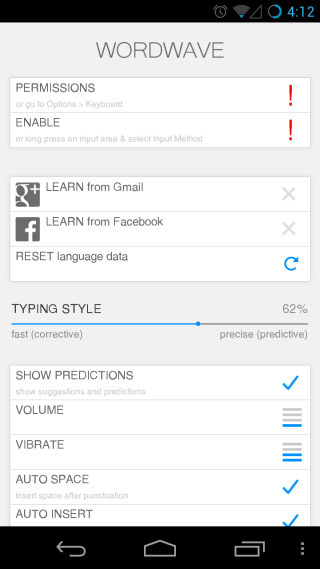 /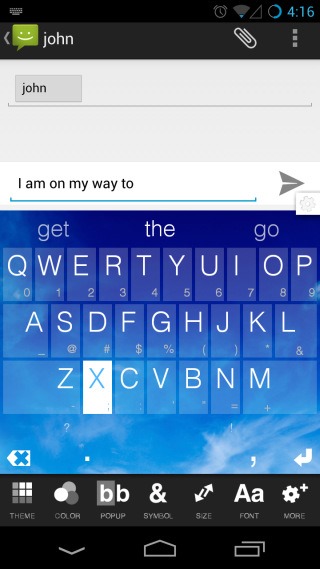 87. User Dictionary (Easily populate your Android keyboard's dictionary with words you use often.)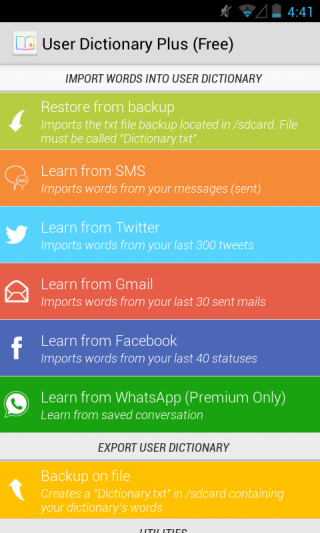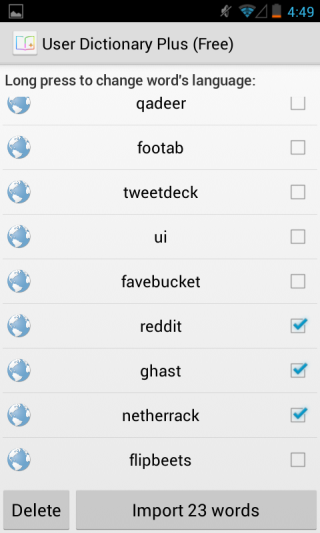 88. myControl (Remote PC control from Android with scripting support.)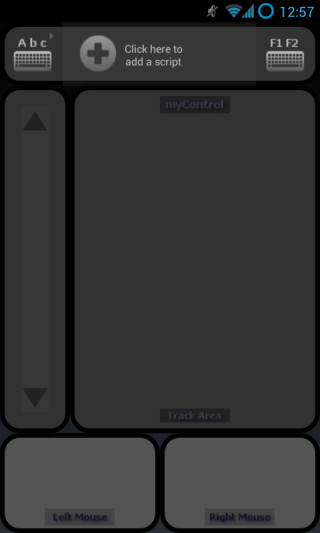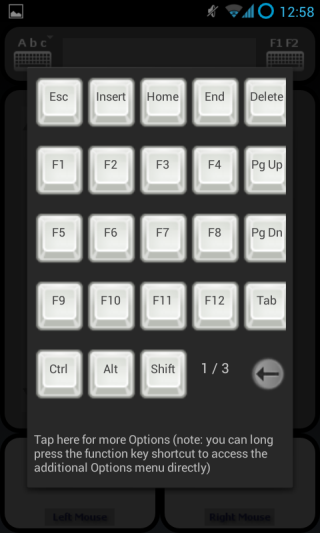 89. Boomerang (Gmail app with email scheduling support and Mailbox-like reminders.)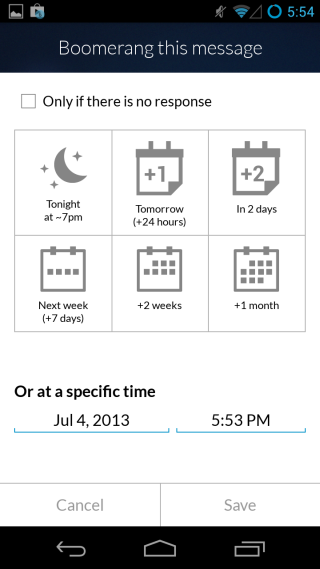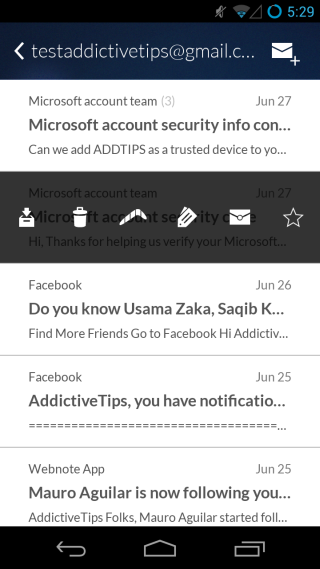 90. Dialapp (Intelligently predicts who you want to call next based on context.)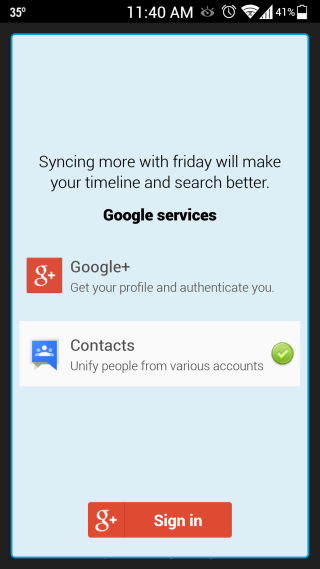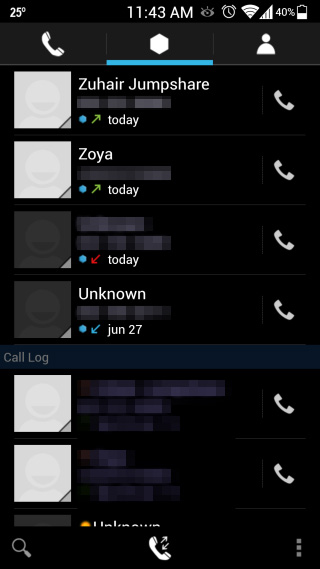 91. Sectos (Hide, password-protect, and backup your photos and videos.)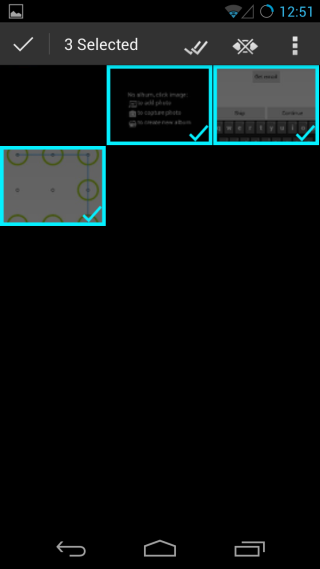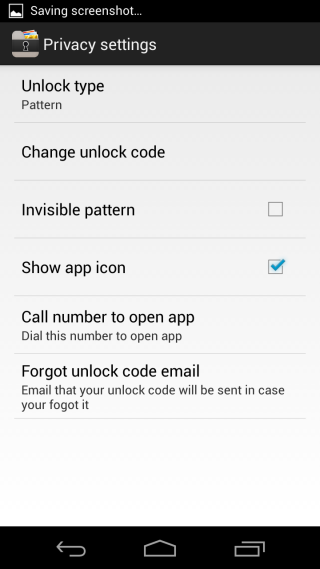 92. Rockmelt (Personalized news reader with a great interface.)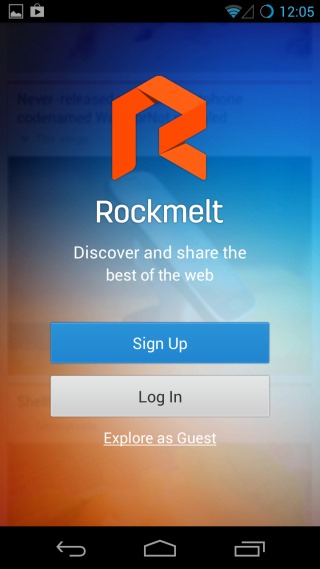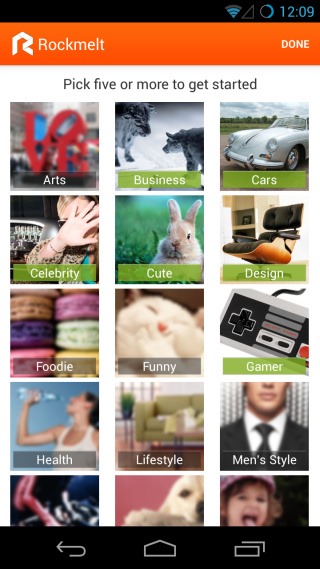 93. MPme Radio (Discover and listen to live radio stations by genre.)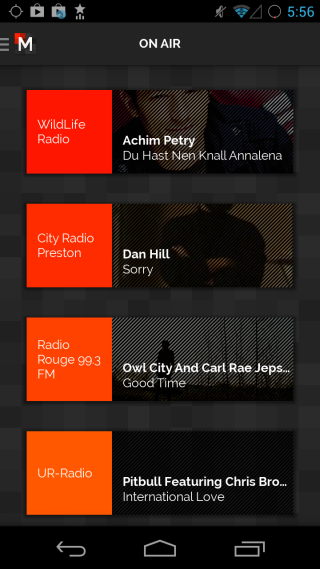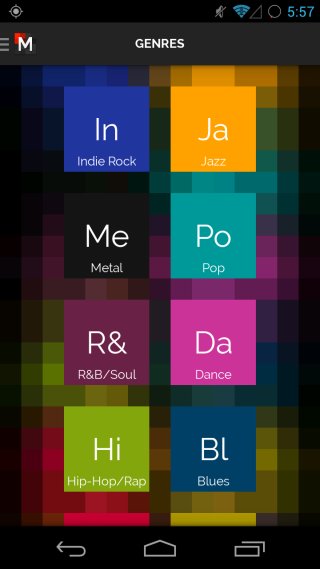 94. Fitness Check-up (Put your physical condition to test using just your Android device.)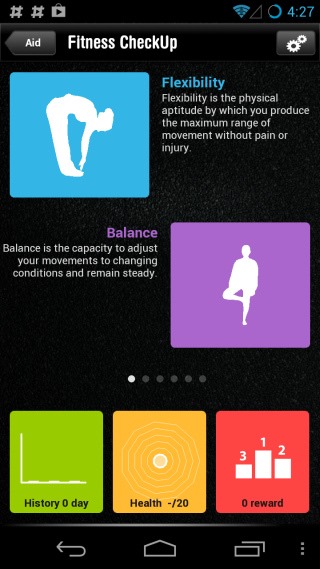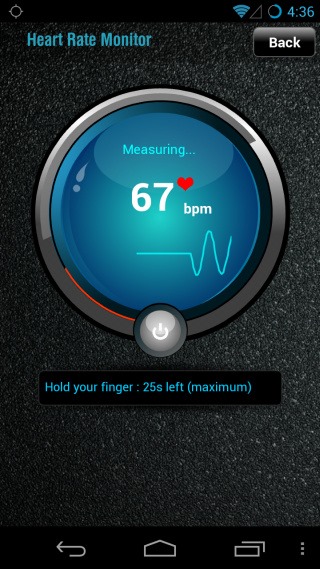 95. CPU-Z (Official Android variant of one of the most popular system stats apps out there.)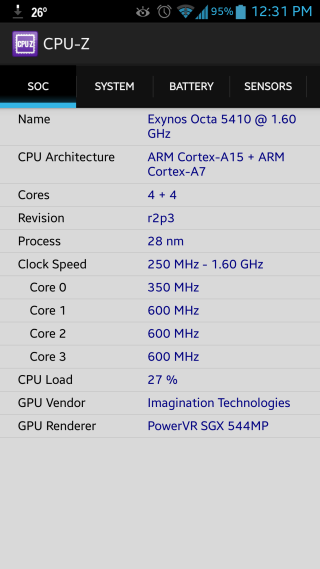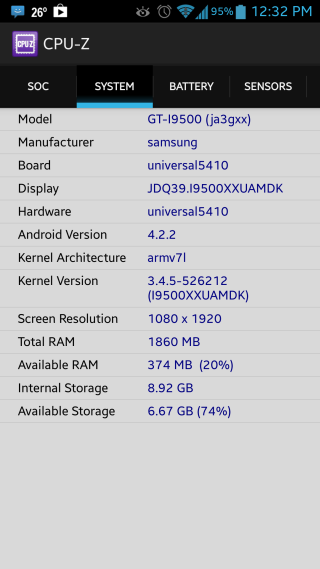 96. McAfee Security Innovations (Secure your Android devices by linking them together.)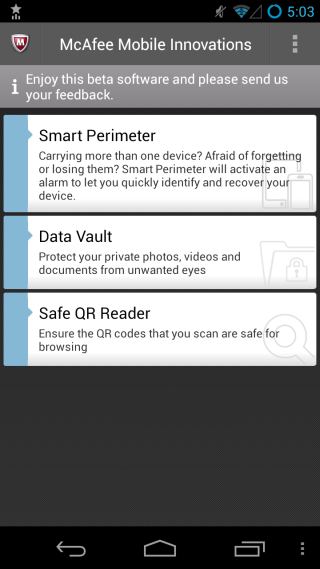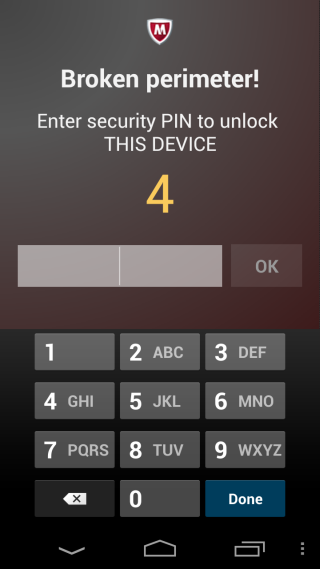 97. Profile Flow (Profile-based device automation app with many powerful features.)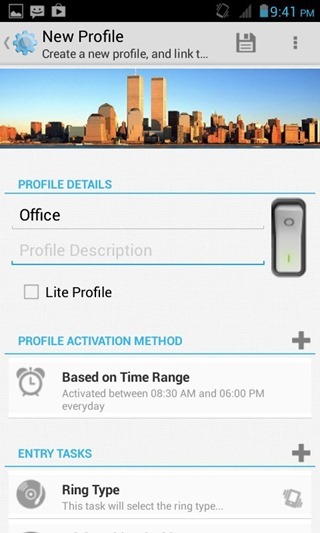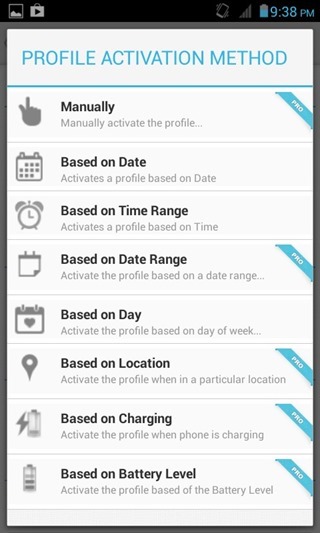 98. Android Bot Maker (Record sequences of actions and execute them again for repetitive tasks.)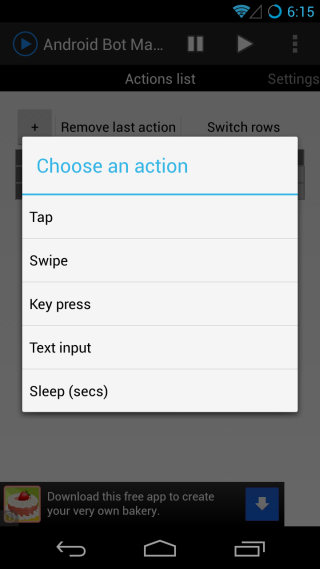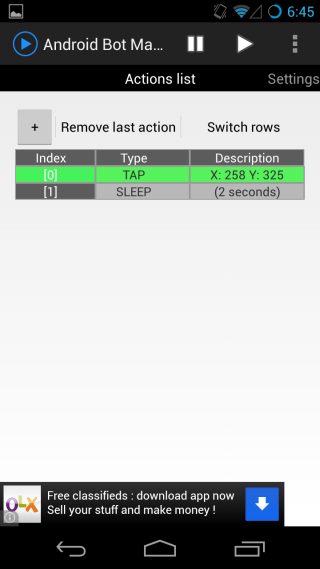 99. W-Tools (Hide 'Last seen' time on WhatsApp, and mass-message multiple WhatsApp users.)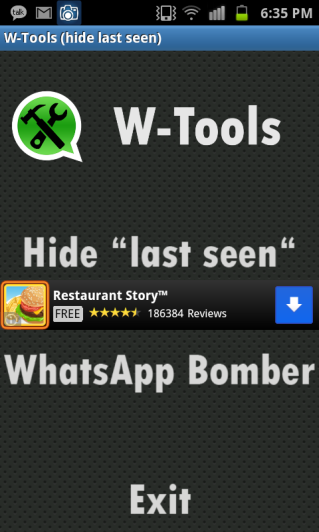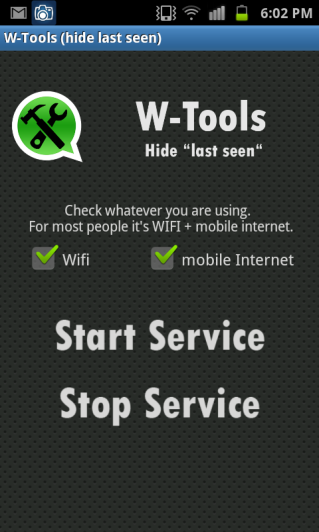 100. Vine (Official app of Twitter's short video sharing service.)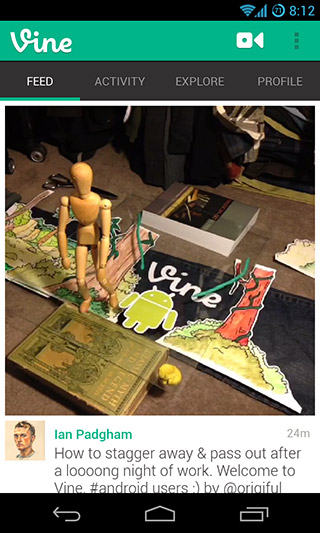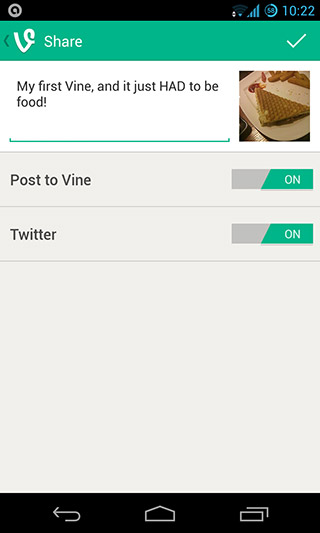 101. Remote Keyboard (Type on your Android device using your computer's keyboard.)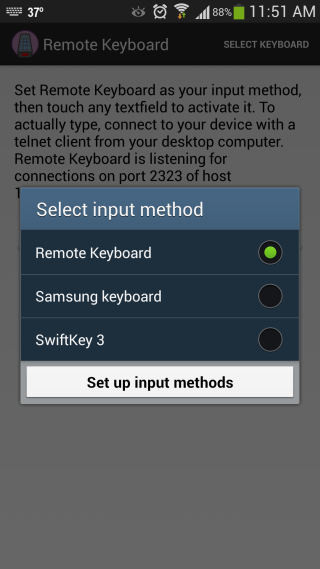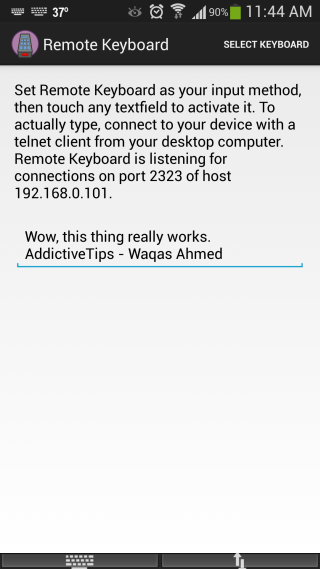 102. truBackup (Backup & restore your data using Dropbox as the storage.)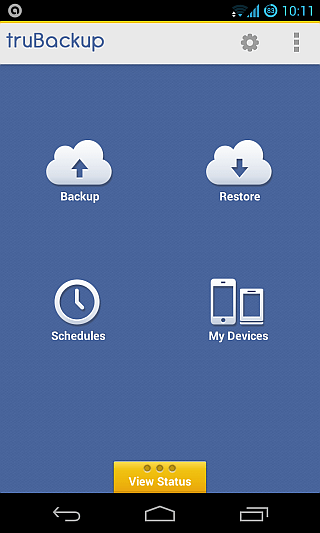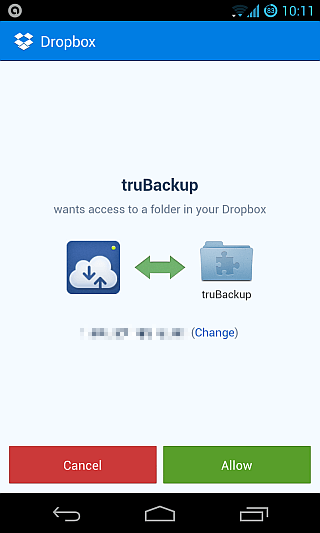 103. imgur (Official Android app of the popular image sharing service.)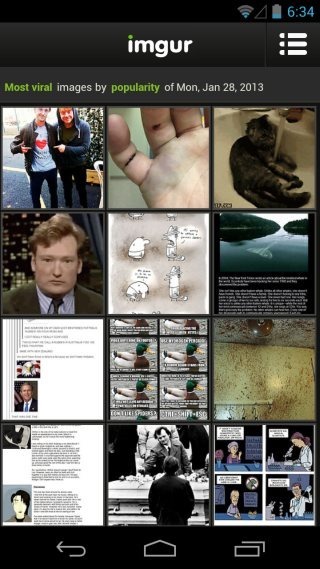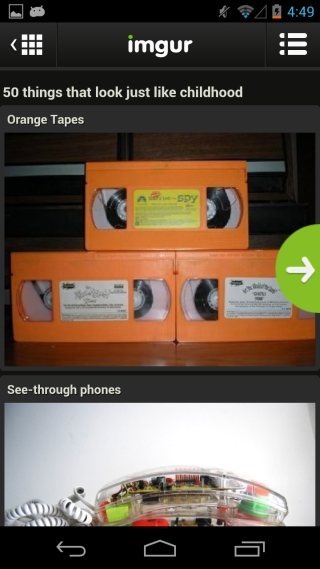 104. Duolingo (Learn different languages on the go using short and easy visual lessons.)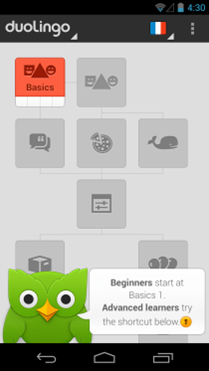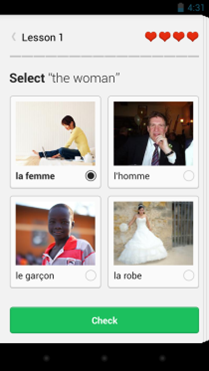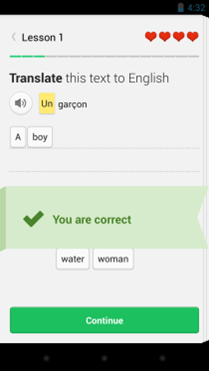 105. Tapatalk 4 (The latest update to the most popular forum client on Android.)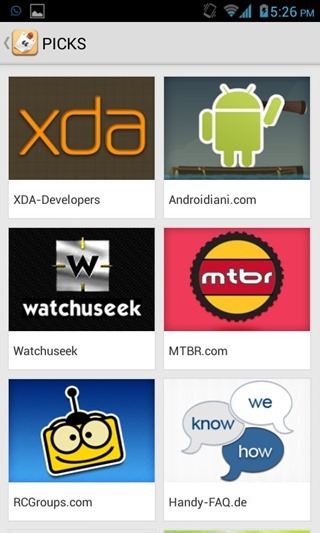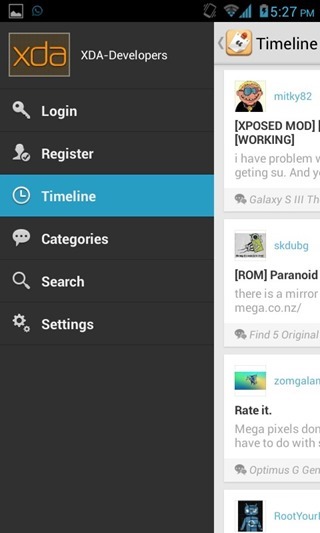 106. Reddit Illustrated (Full-featured Reddit client with Google Now-like card-based UI.)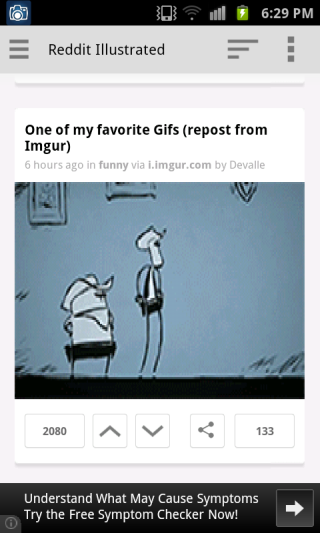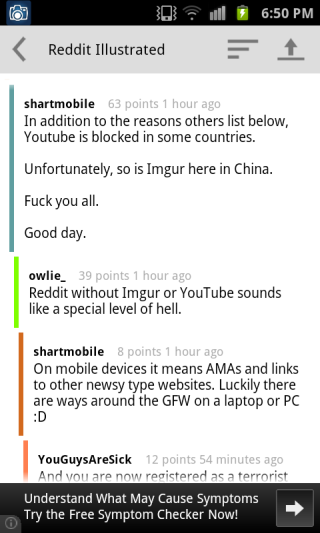 107. Floating Notifications (Get Facebook Chat Heads-style bubble notifications for any app.)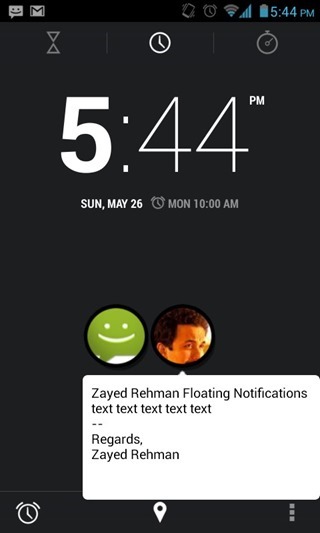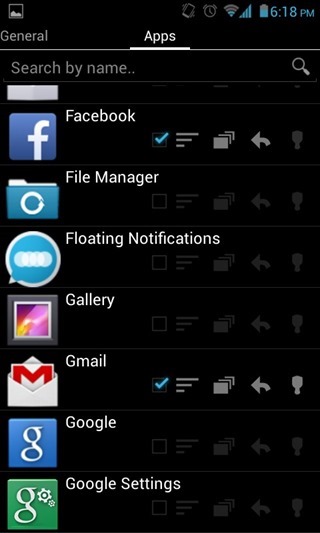 108. Next Browser (GO Dev Team's impressive entry into the Android browser market.)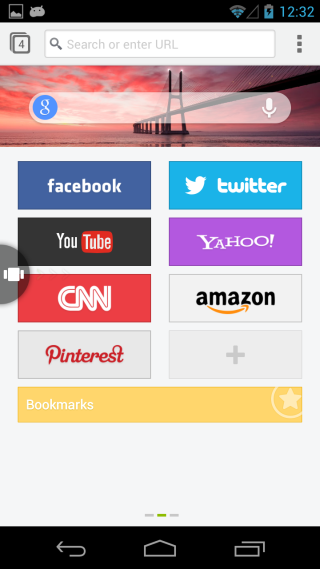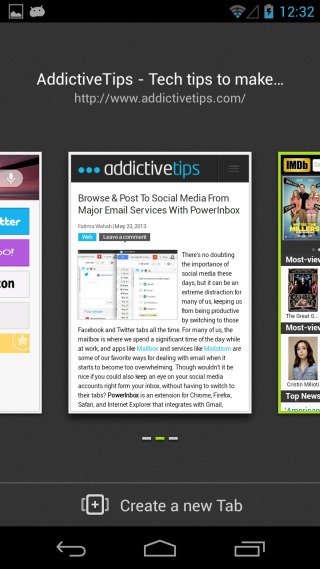 109. Smart Launcher (Great-looking launcher with categorized app drawer, beautiful themes and more.)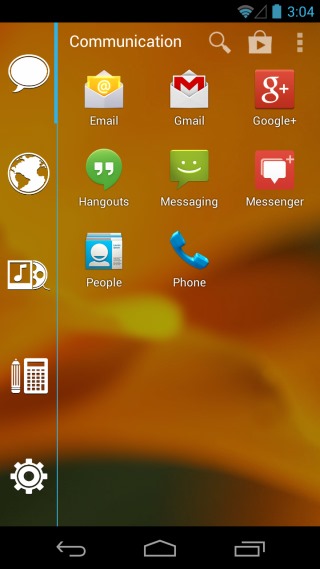 110. Pheed (Official Android app of the social network that's like a blend of Twitter and Tumblr.)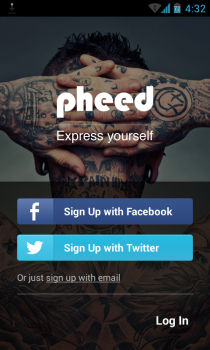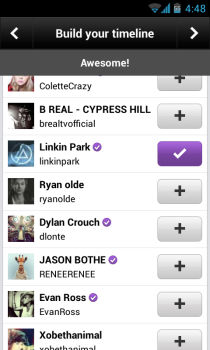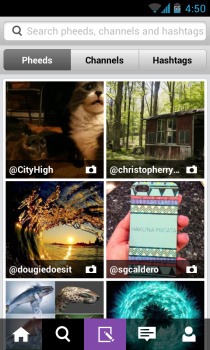 111. Tilt Racer (Turn your Android device into a tilt-based controller for playing racing games on PC.)

112. NQ Mobile Easy Finder (Locate, track or wipe your lost or stolen Android phone.)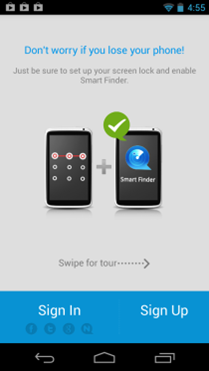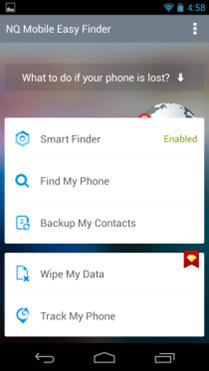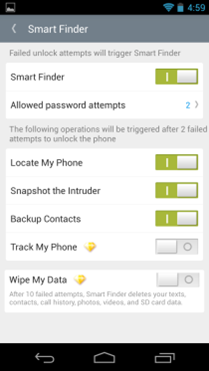 113. Schemes (Schedule texts, emails, tweets & Facebook posts in advance.)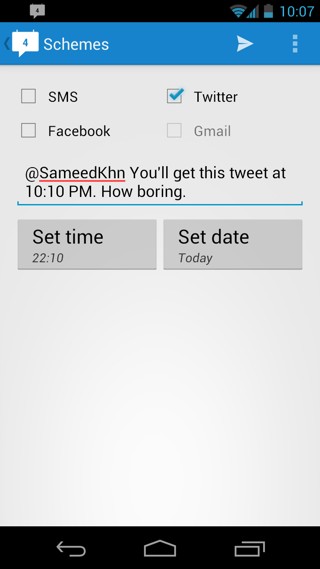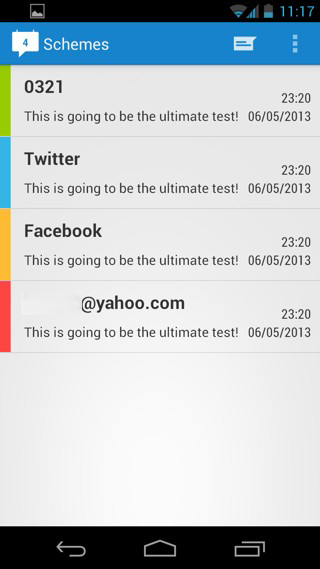 114. Player FM (Powerful podcast player with the ability to automatically download podcasts you like.)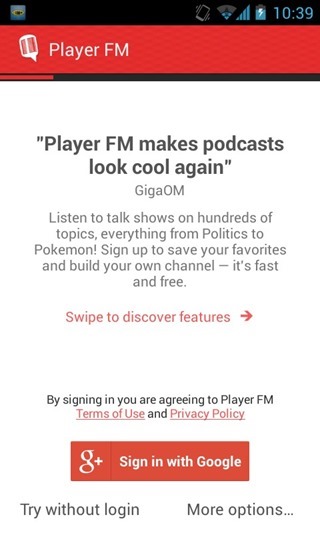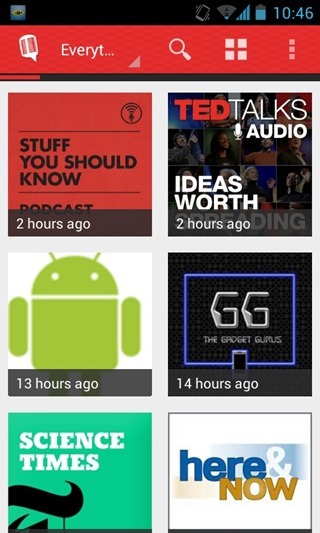 115. Cloudii (One app to access & sync your Google Drive, Dropbox, SkyDrive and Box accounts.)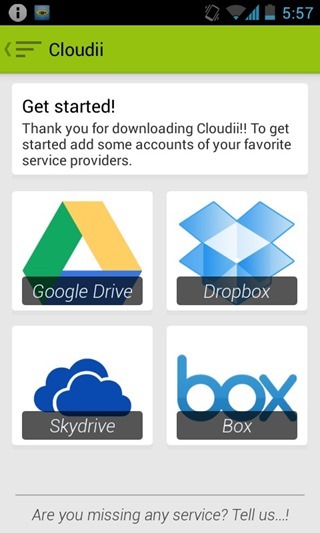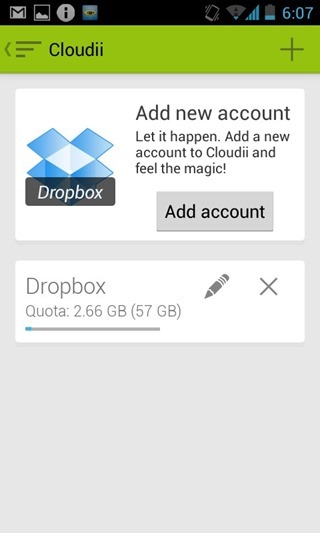 116. Splay Launcher (Innovative omnipresent app launcher that works entirely in one continuous swipe.)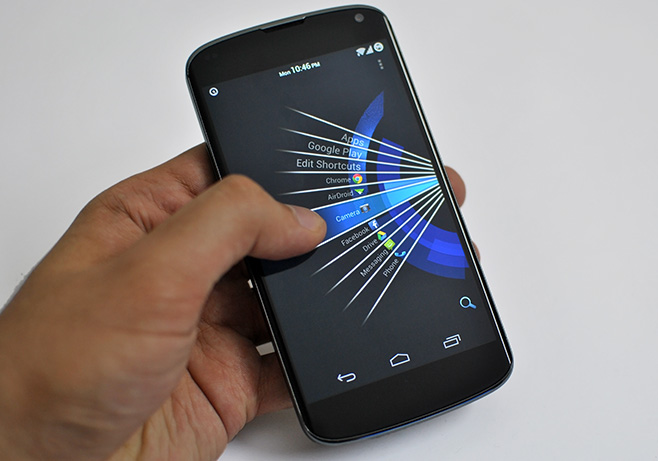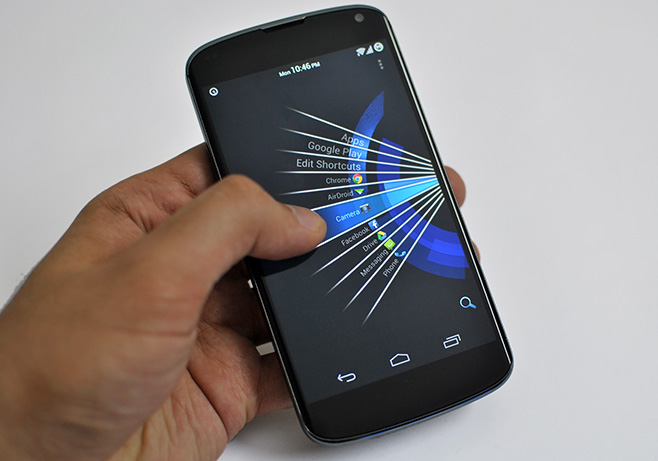 117. Tripomatic (Offers city guides and maps to help you plan the perfect vacation or trip.)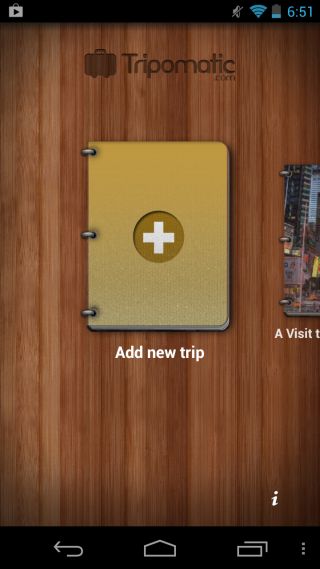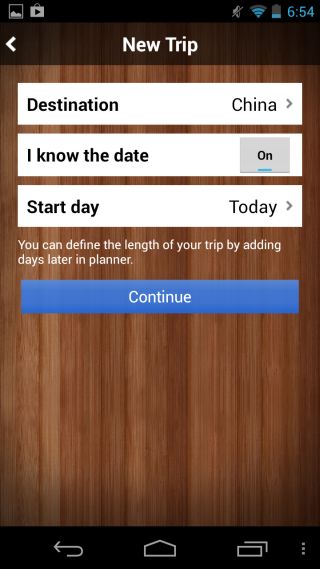 118. Indigo (Virtual assistant capable of looking up information as well as having casual conversations.)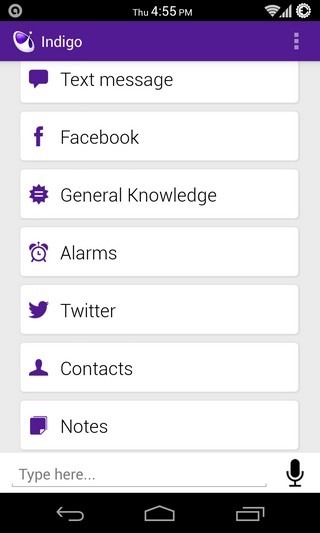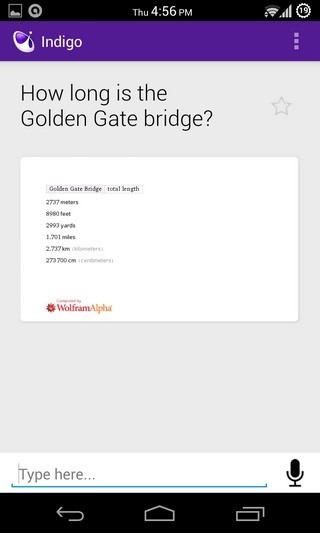 119. MP3 InCall Recorder & Voice (Easily record your calls and playback the recordings at a later time.)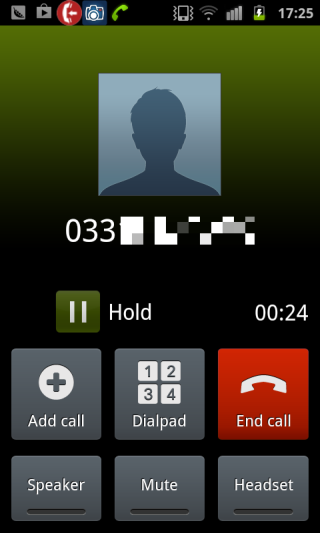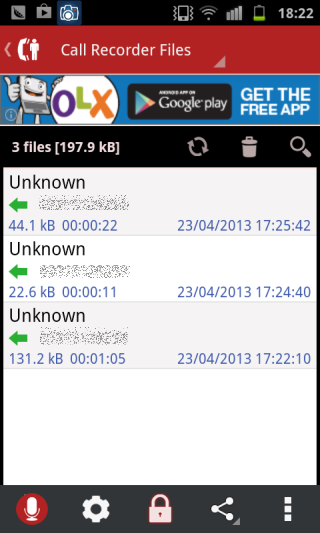 120. Droid Timelapse (Create timelapse videos using your Android device's camera.)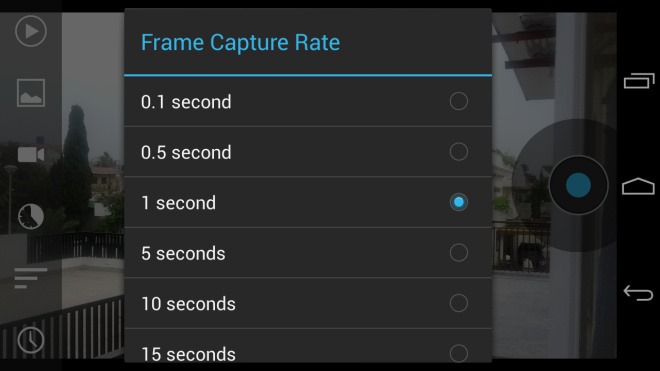 121. Photosphere Live Wallpaper (Set a photosphere as your home screen's live wallpaper.)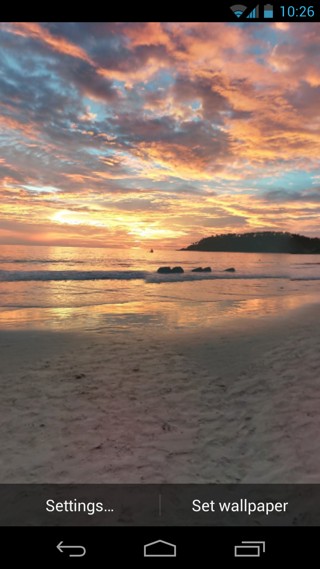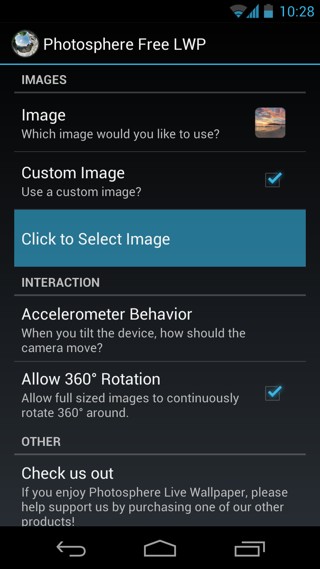 122. Polarbear (Post the same message to multiple social networks and blogs in one go.)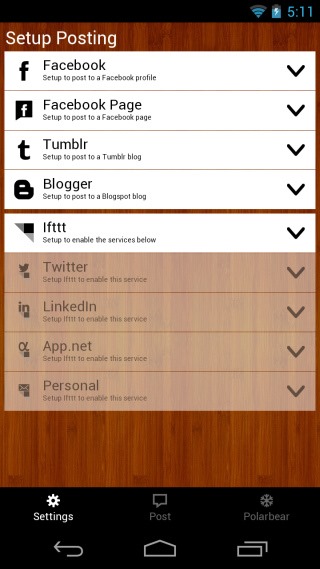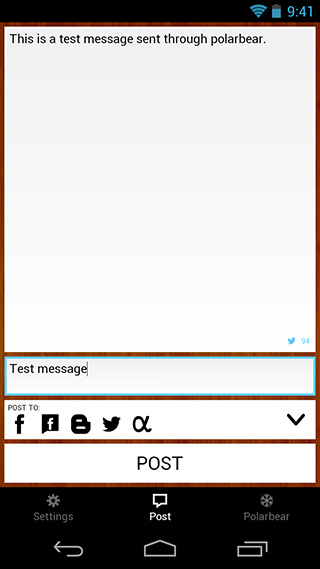 123. AVG TuneUp (Optimize your phone to get the most out of its storage, battery and data.)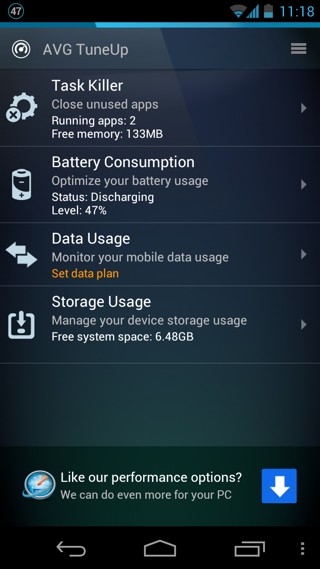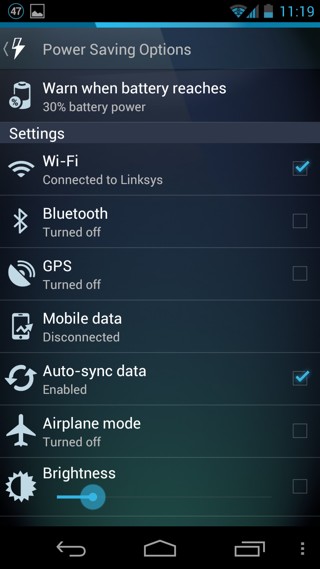 124. Got-IT (Beautiful To-Do list & note-taking app with Google Tasks synchronization.)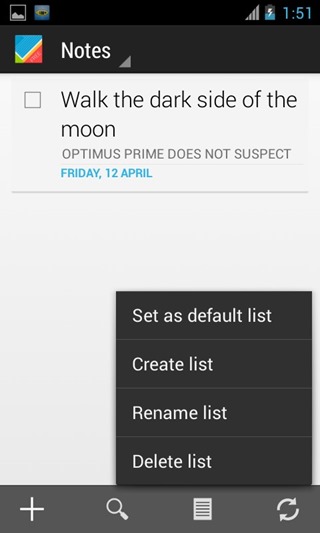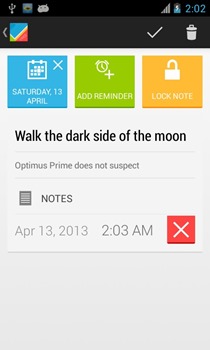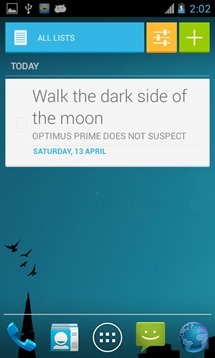 125. Cinemagram (Record and share short 4-second video clips.)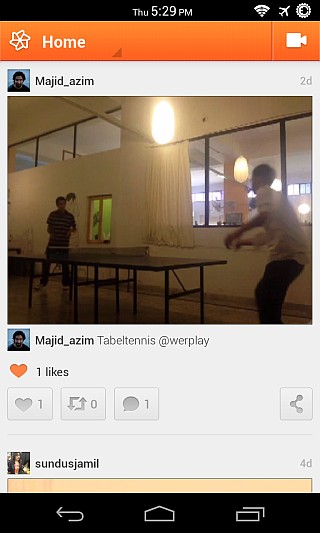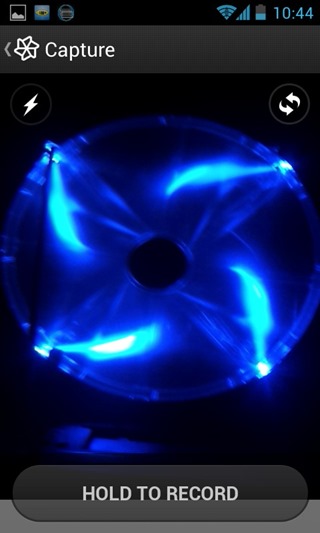 126. Buzz Launcher (Innovative launcher with crowdsourced themes and multi-theme home screens.)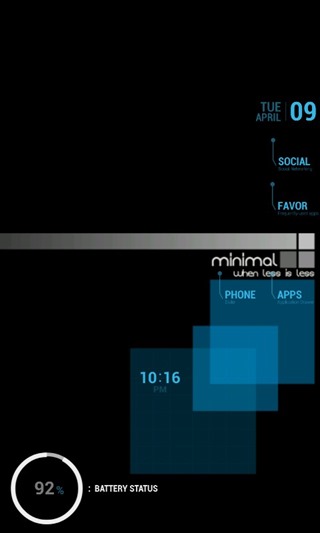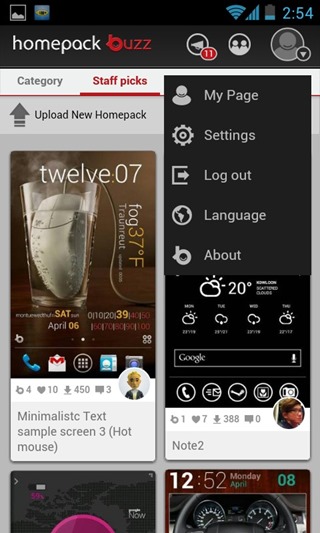 127. Overlays (Turn any ordinary widget into an always-on-top, floating one.)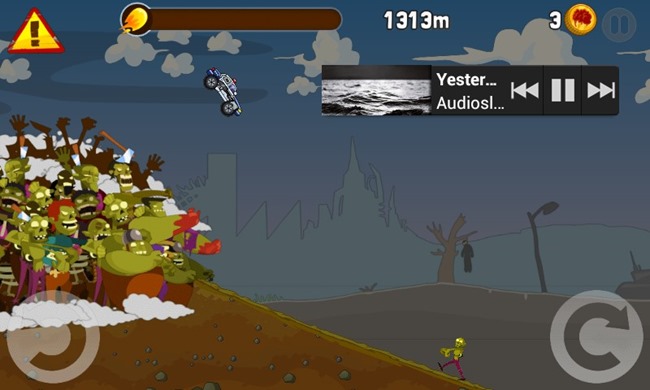 128. Tiny Apps (Collection of tiny floating apps for notes, recording, music and drawing.)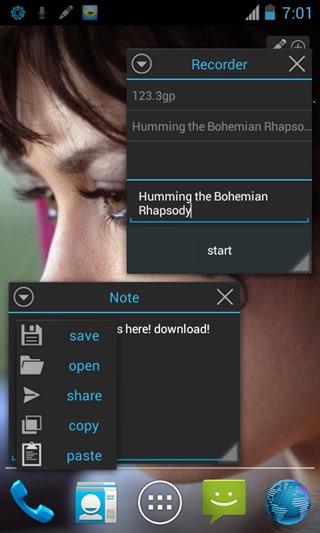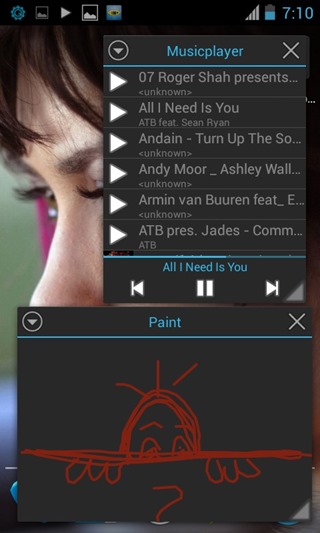 129. AntTek Quick Settings (Customizable Jelly Bean-style quick settings for older devices.)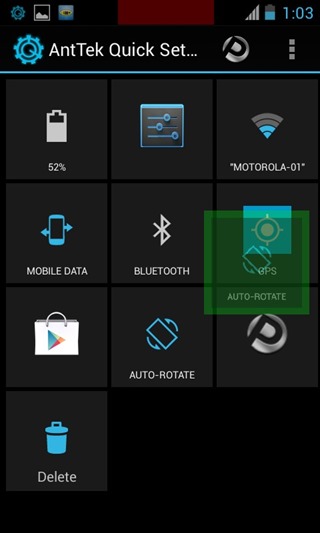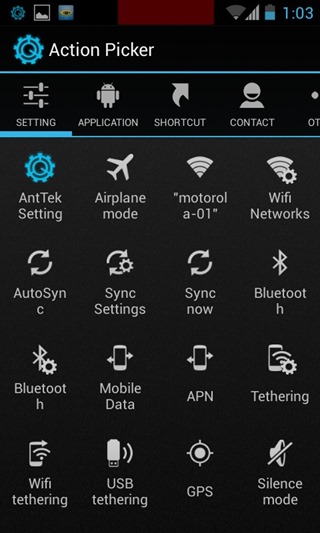 130. Advanced Mobile Care (Optimization & security app with anti-theft, battery saving & a lot more.)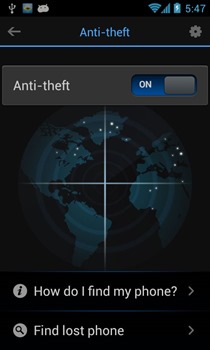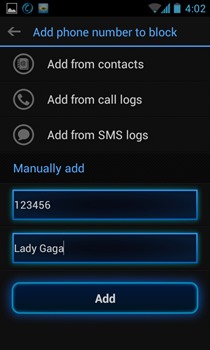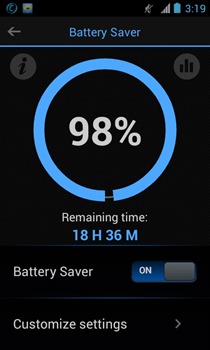 131. full!screen (Easily access notifications & navigation controls when running full-screen apps.)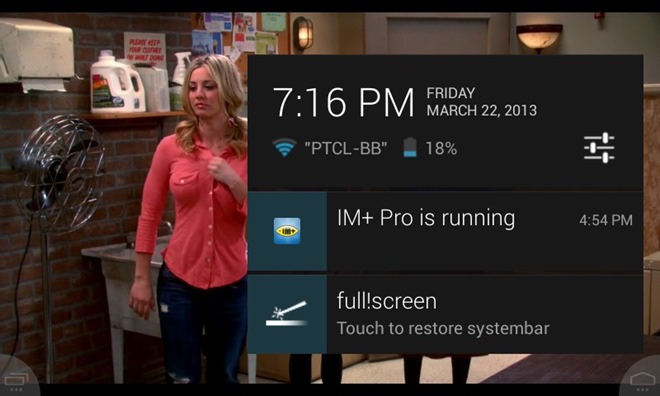 132. Intelligent Ringer (Automatically tweaks your Android ring volume based on ambient noise.)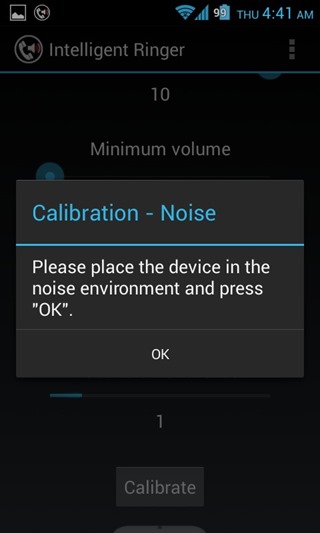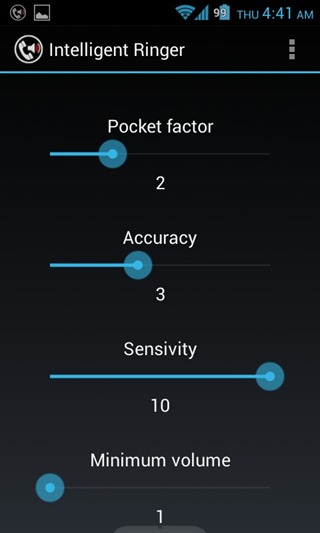 133. Screen Standby (Screen standby & Remote Controller when connected to external display.)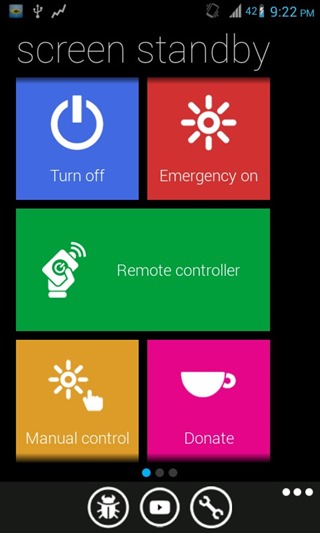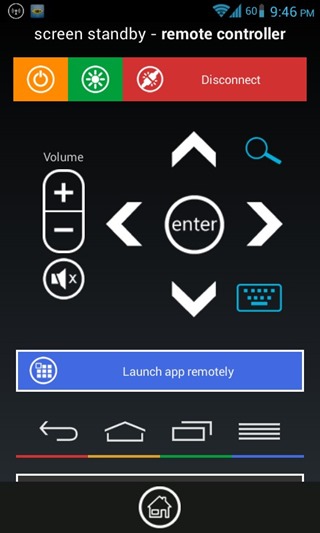 134. Notify Me! (Get customizable popup alerts for any of your installed apps.)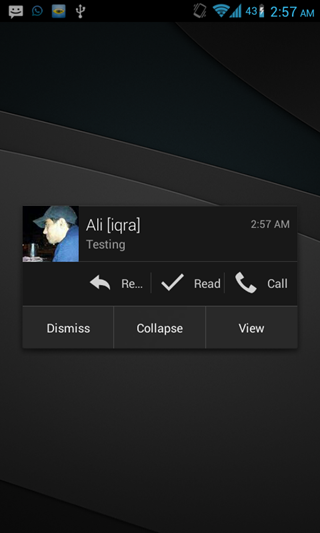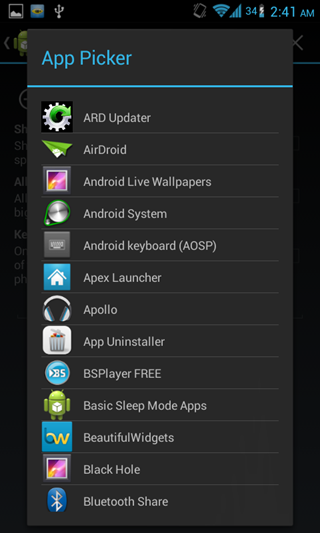 135. Notification Weather (Get elegantly presented weather information in your notification shade.)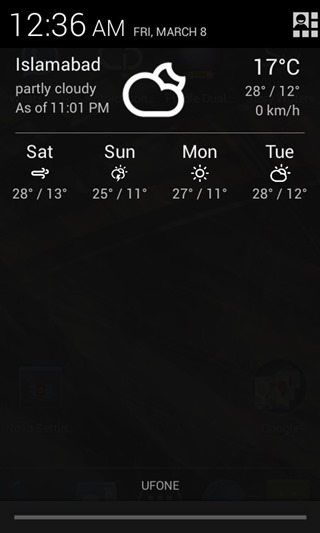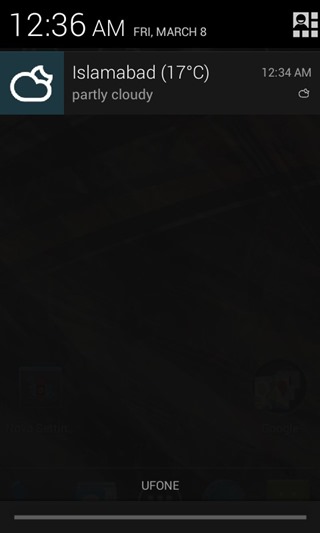 136. 9GAG (Official app of the world's most famous funny picture sharing network.)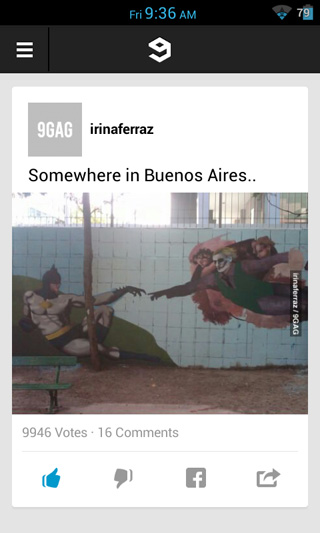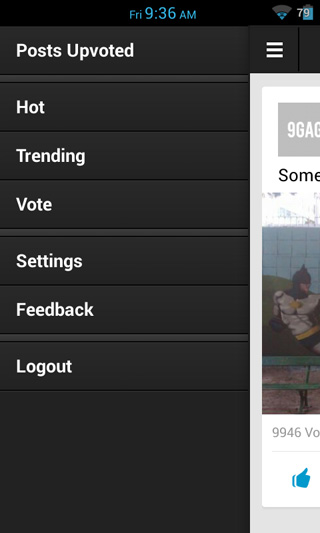 137. Shady Contacts (Hide sensitive calls & texts while still being able to view them yourself.)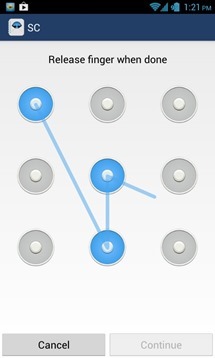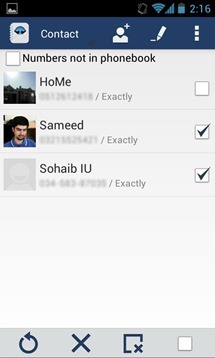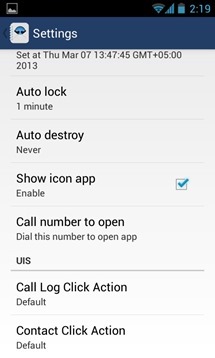 138. Mac Remote (Remotely control your Mac's brightness, volume & multimedia apps from Android.)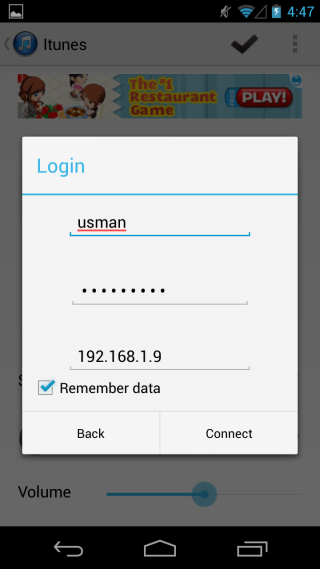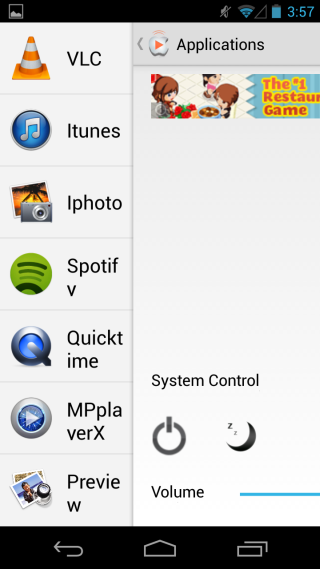 139. Runtastic Timer (Set precise and detailed activity phases for all your workouts.)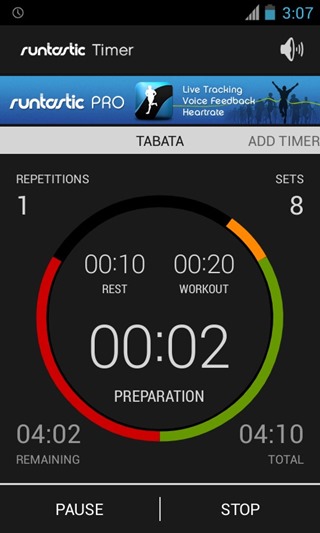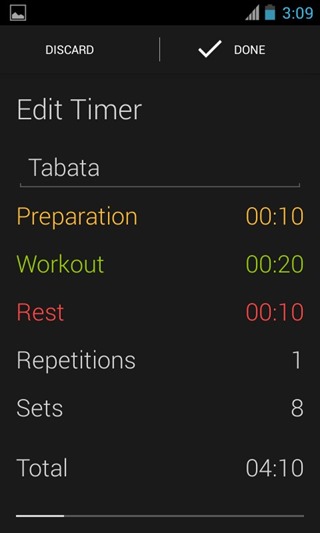 140. Vybe (Create custom incoming call vibration patterns and assign them to contacts of your choice.)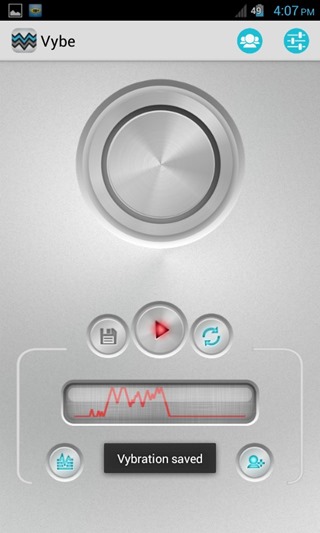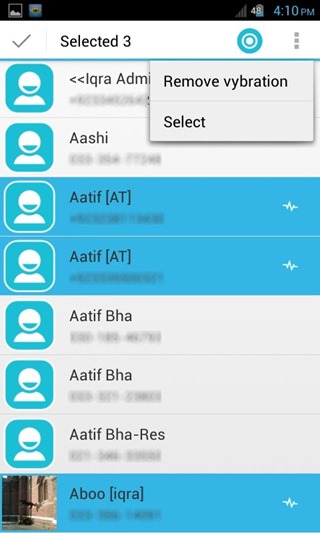 141. GO TouchHelper (A beautiful, robust and customizable quick access panel for GO Launcher EX.)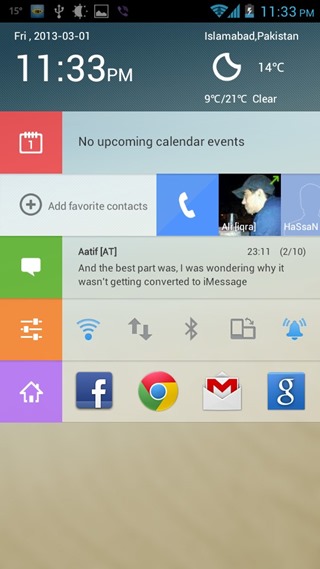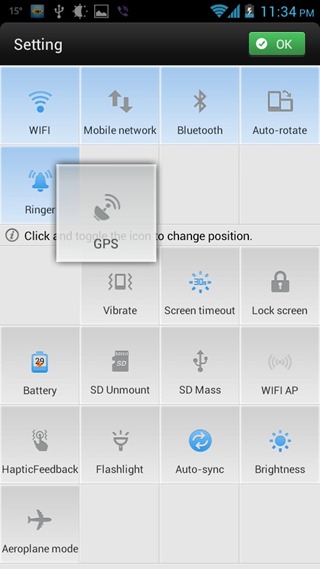 142. Duo (Dual-pane file manager with several handy and powerful features.)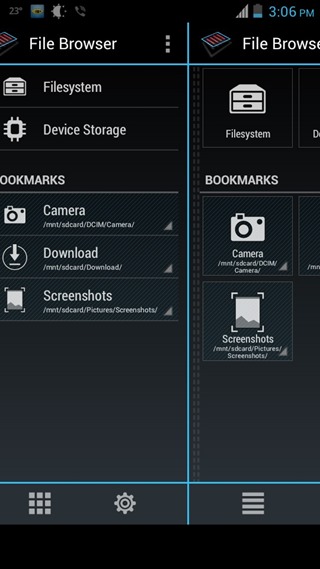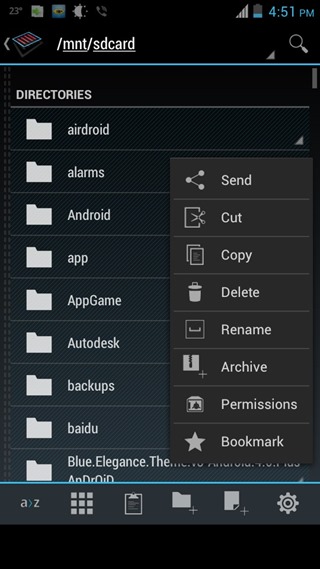 143. TheftSpy (Full-featured anti-theft and remote device management suite.)


144. Photoshop Touch (Official feature-limited mobile version of the world's most popular photo editor.)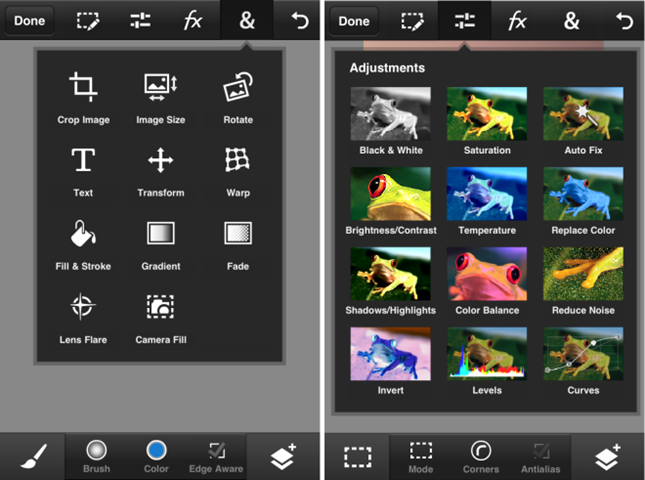 145. Yandex.Store (Russian search giant Yandex's own app store for Android.)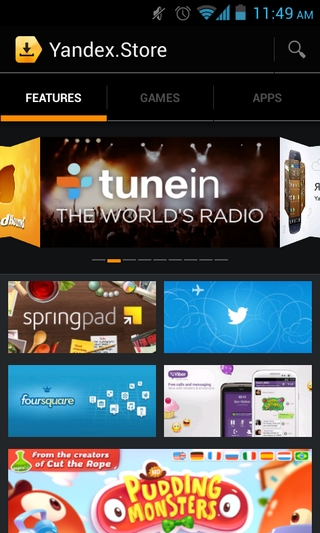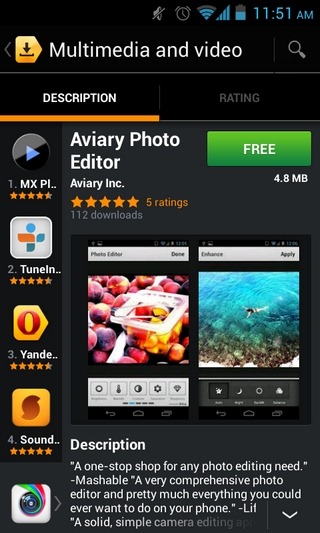 146. Sidebar (Get quick access to your apps and handy system toggles anywhere in Android.)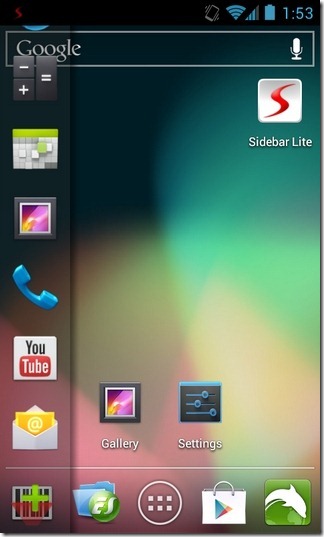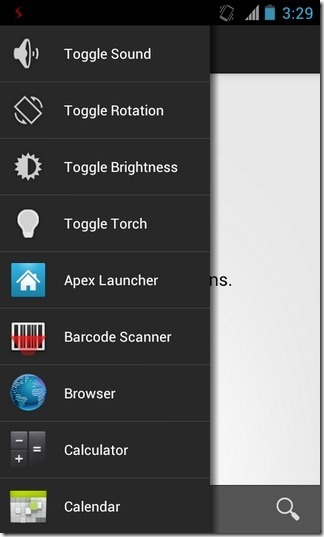 147. Mokriya (The best looking and most feature-rich Craigslist client for Android that we've seen.)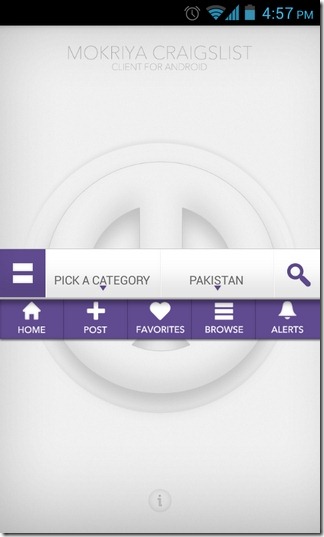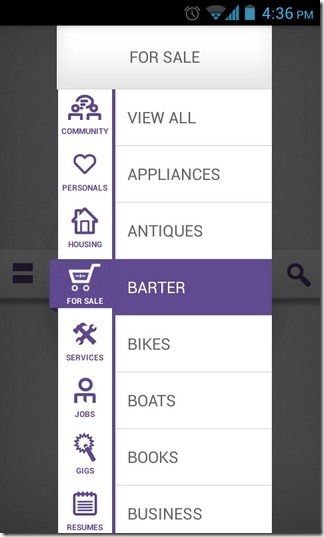 148. Greenify (Get the best performance out of your device by taking care of resource-hungry apps.)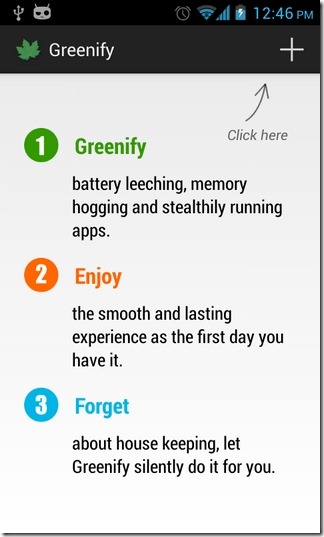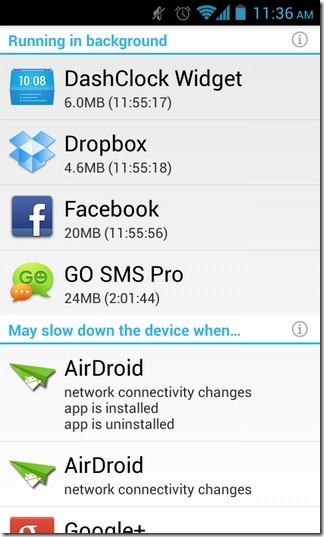 149. utter! (Highly robust and completely offline voice control engine.)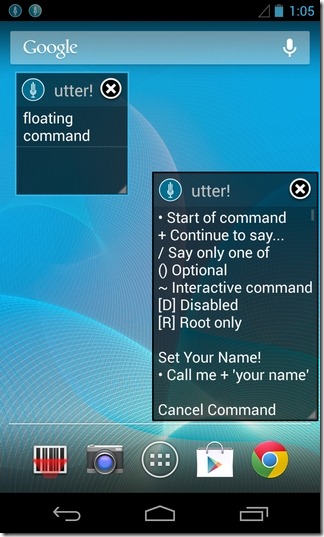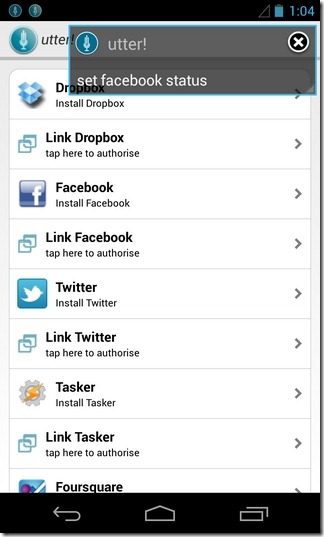 150. Trigger (Launch different apps or actions anywhere across Android using custom gestures.)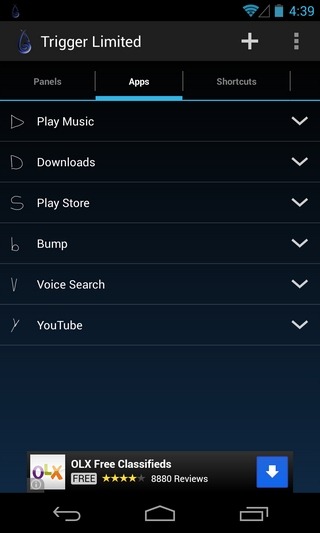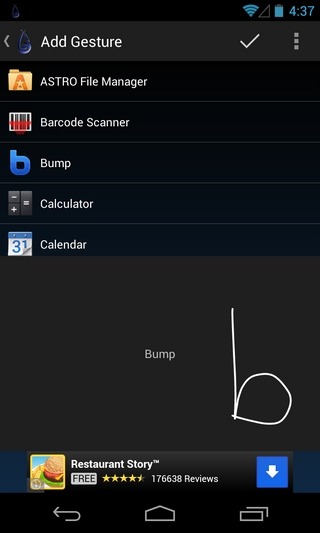 151. DroidPad (Turn your phone or tablet into a game pad, mouse or slideshow remote for PC.)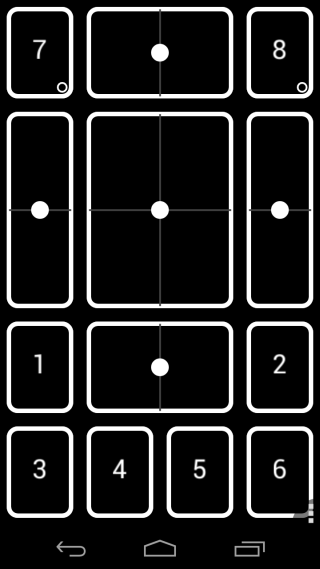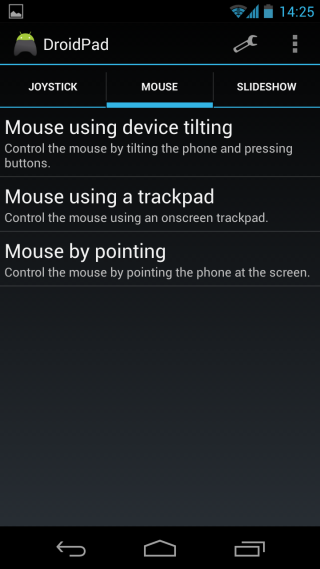 152. DashClock (The most powerful and customizable widget for your home and lock screens.)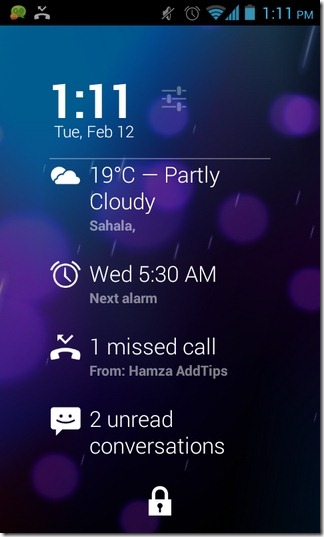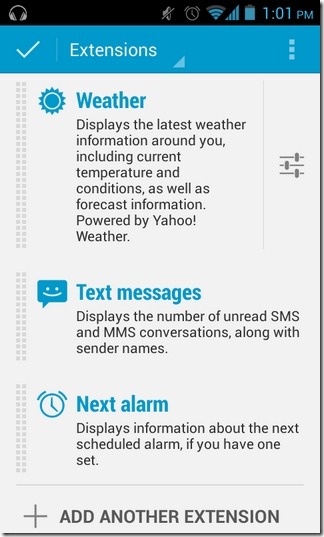 153. LiveLens (Broadcast & discuss a live video feed from Android camera on Facebook in real-time.)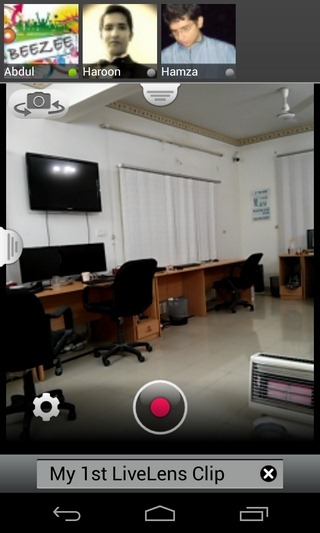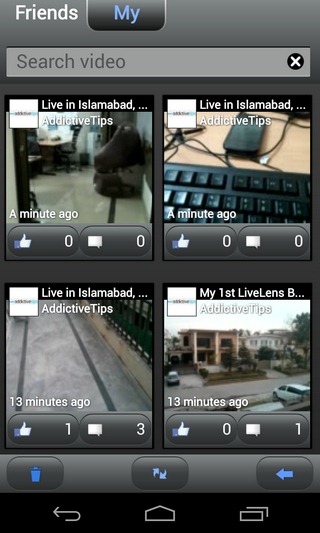 154. notiShare (Quickly post status updates on different social networks from your notification shade.)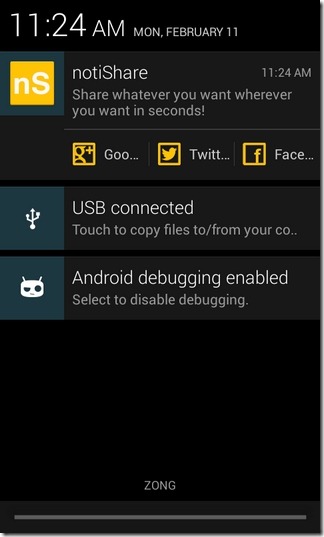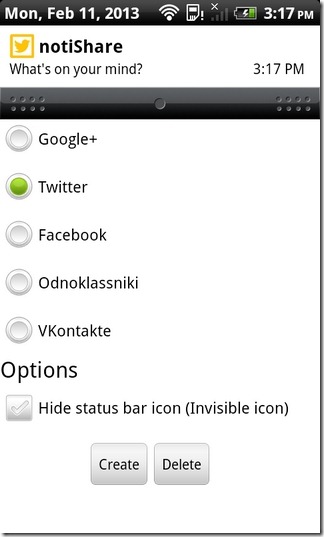 155. Moment.me (Popular app for discovering different social events around you & all over the world.)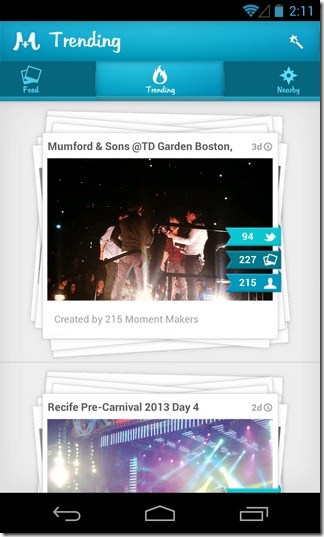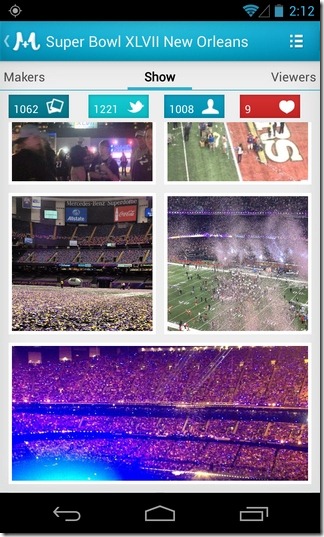 156. Cryptonite (Encrypt and decrypt any local or Dropbox folder right from your Android device.)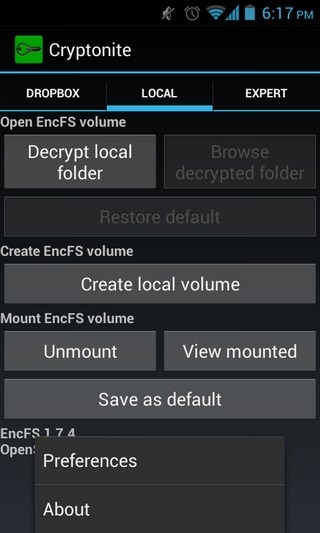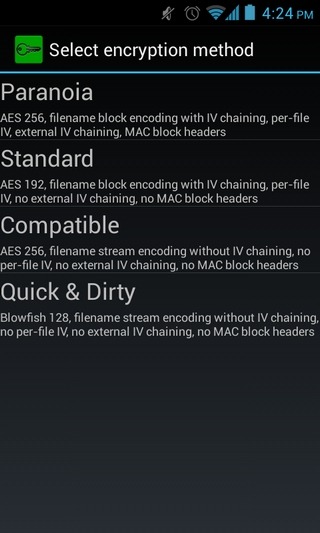 157. Carbon (Great-looking Twitter client with controls for quickly accessing many features.)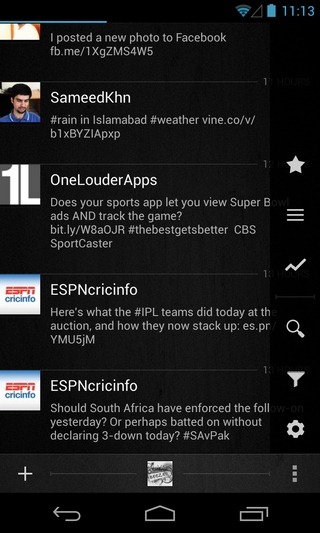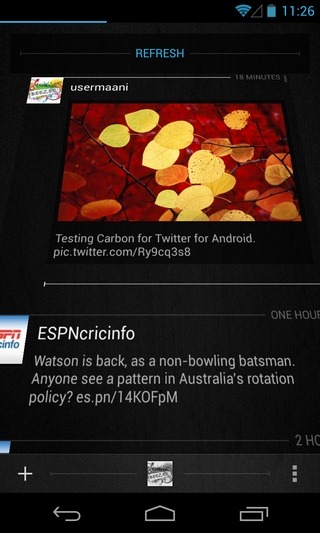 158. Helium (Powerful solution for creating, restoring and syncing your app and data backups.)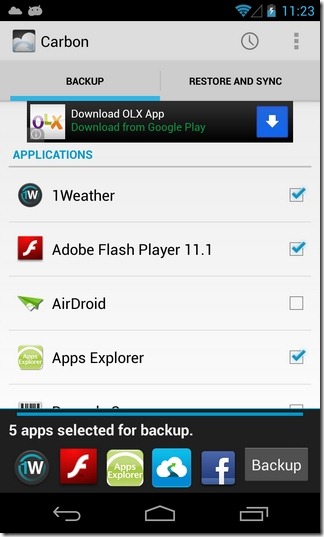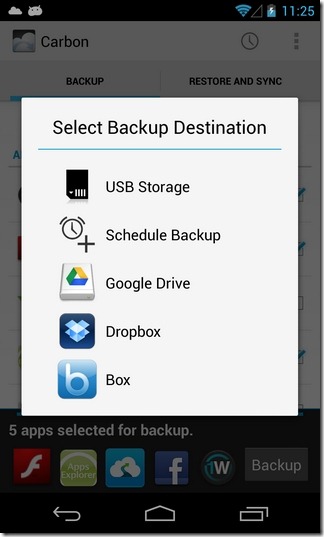 159. XBMC (Android variant of the world's most popular third-party media center.)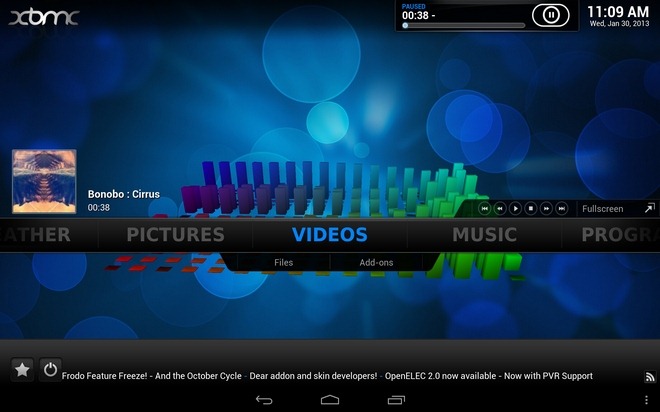 160. Scoopt (Discover fun places based on recommendations by your friends.)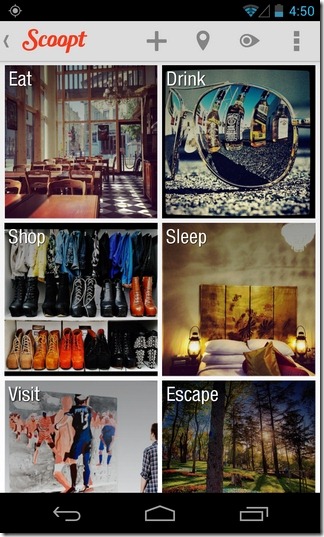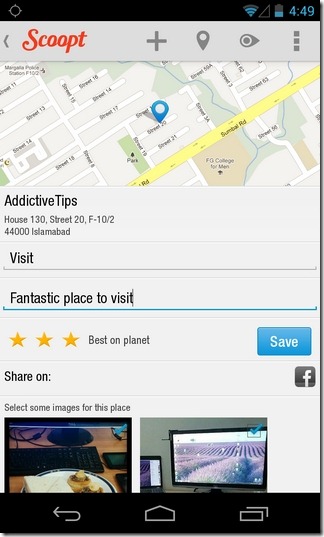 161. Lightning Browser (Extremely tiny and lightweight web browser with just the features you need.)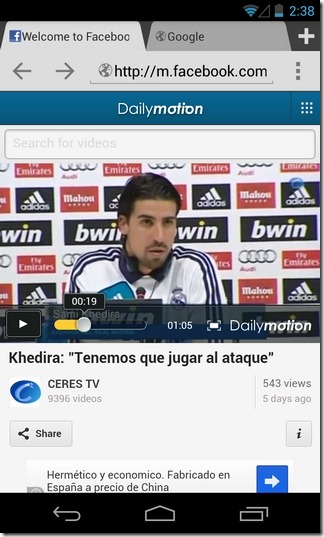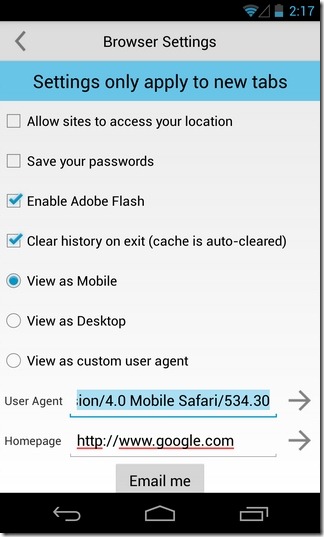 162. Tonido (Arguably the best private cloud solution for accessing your data across multiple devices.)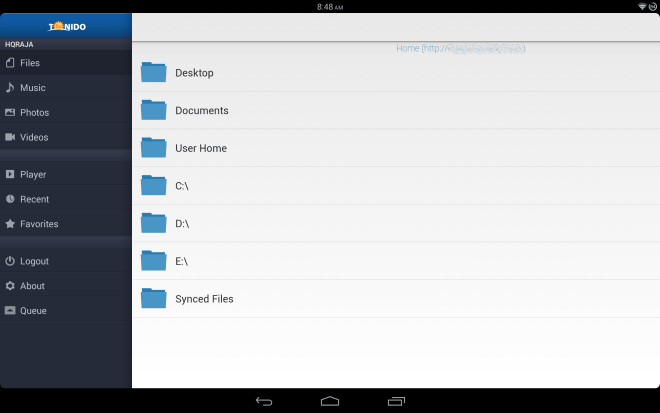 163. Umano (Listen to news articles read by real people rather than an automated text-to-speech engine.)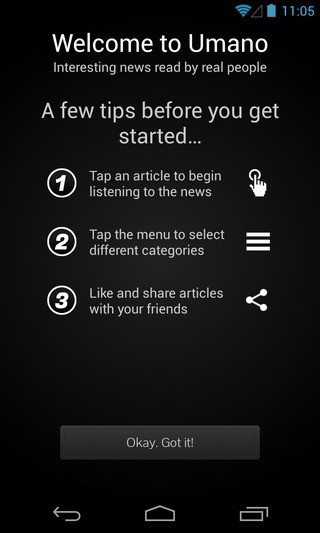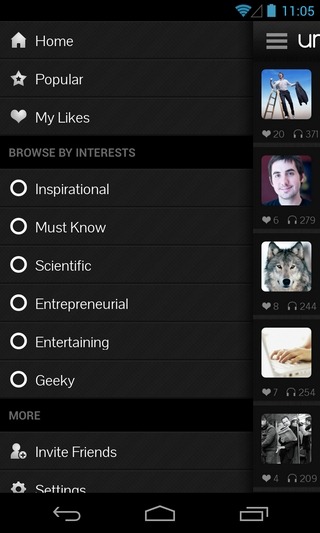 164. GroupVox (Virtual Walkie Talkie for Facebook groups and events.)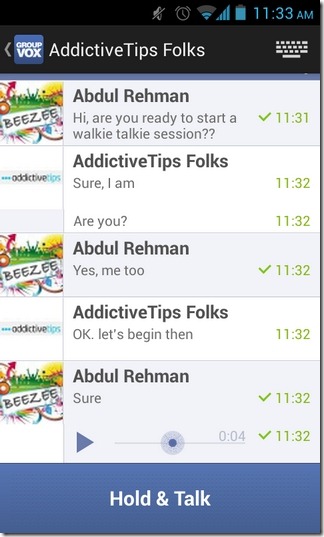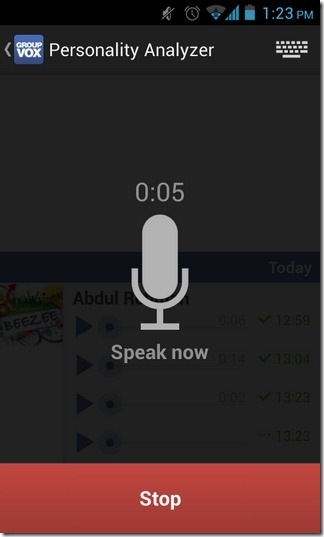 165. PushBullet (Easily push notes, links, images, files & more between Android devices & Google Chrome.)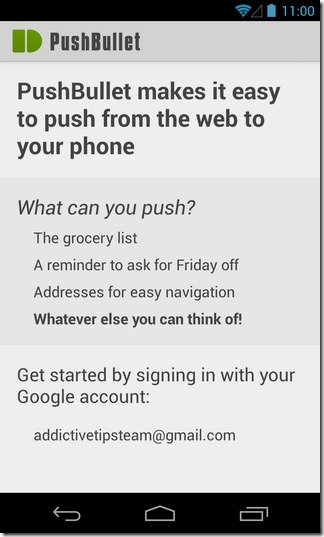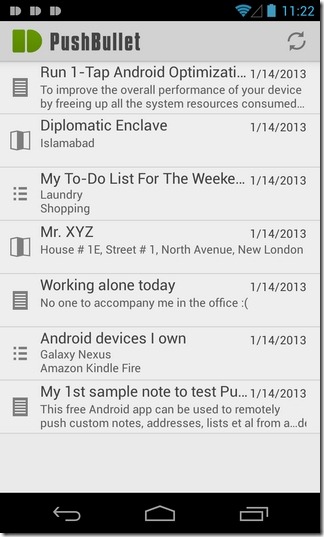 166. FxGuru (Add action & sci-fi special effects to your videos without learning any advanced tools.)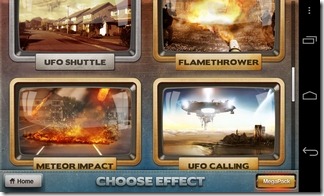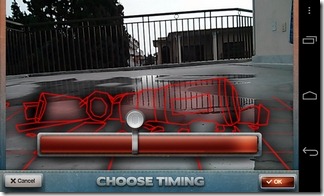 167. Family GPS Tracker (Track the location of all your family members and get zone-based alerts for them.)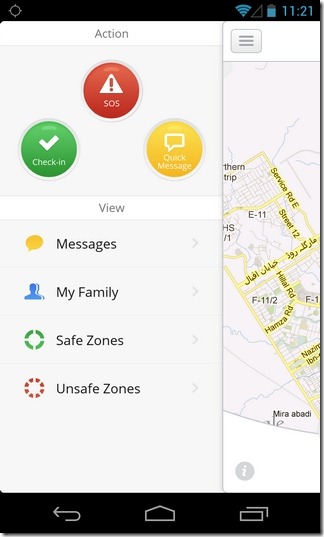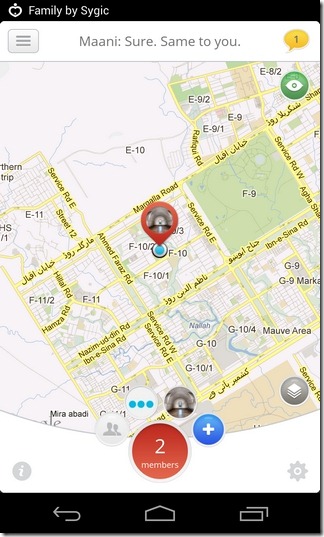 168. Last Message (Set a message to be automatically sent to select contacts just before the battery runs out.)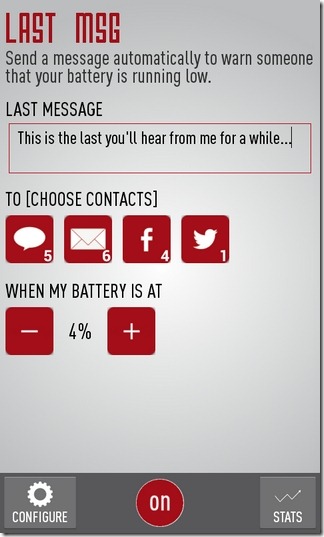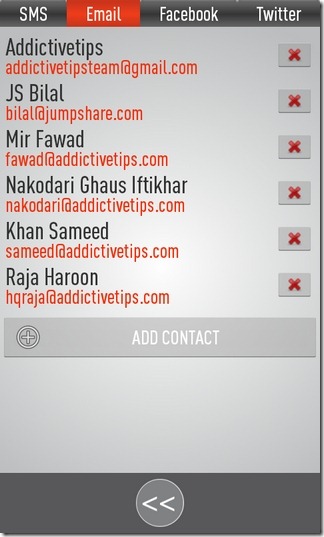 169. Ctrl+C (Copy any text that can be shared from any app via Android's universal sharing menu.)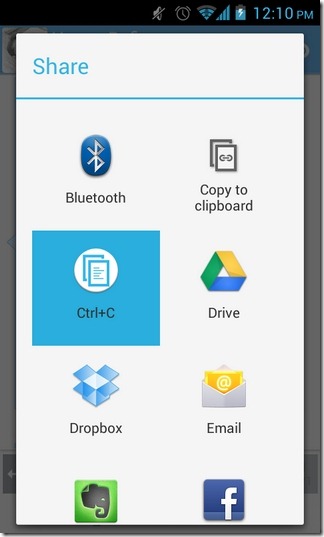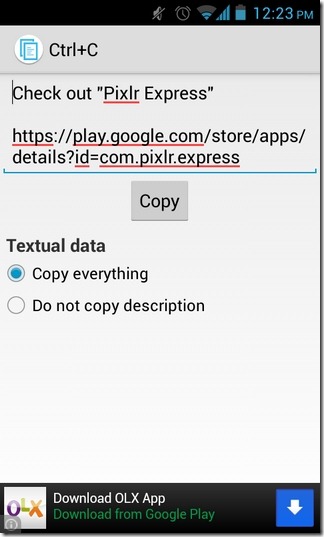 170. Blip TV (Discover different web series based on genre, popularity or manual search.)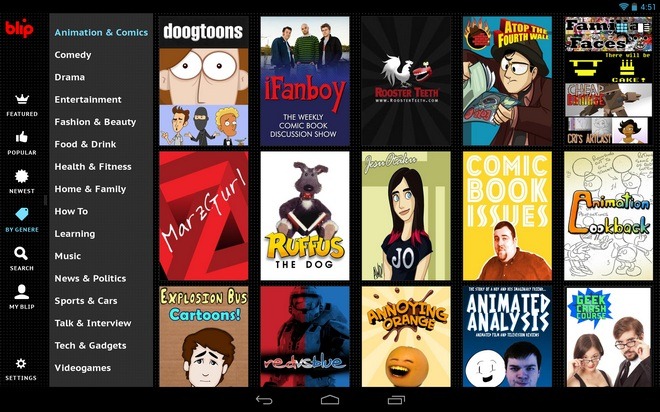 171. Reddit Now (Great-looking Reddit client with a sleek, gesture-driven UI.)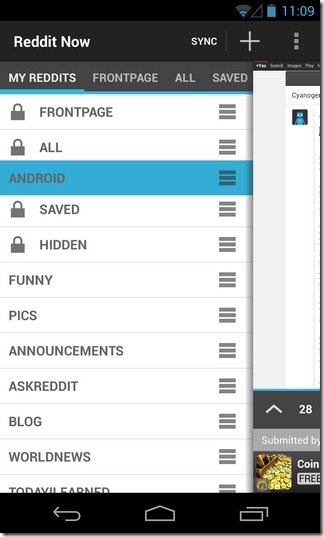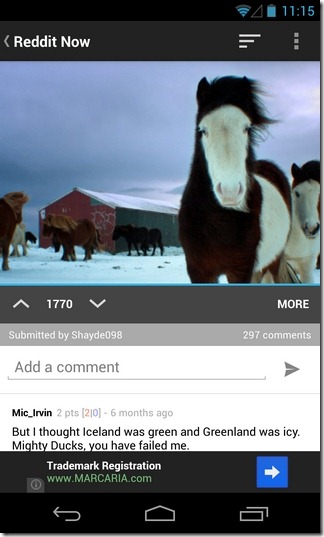 172. ZenDay (To-Do list manager with a slick gesture-controlled 3D timeline.)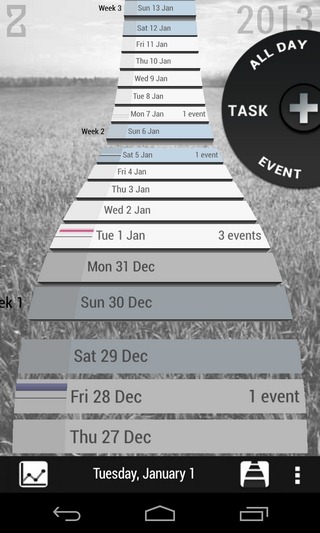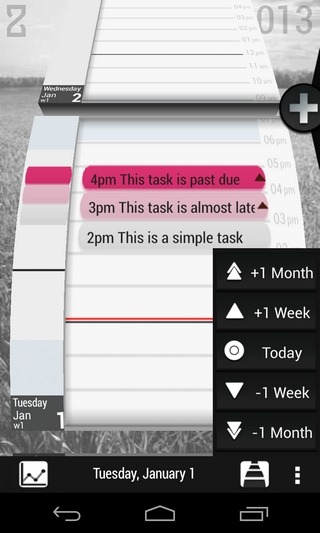 Did we miss out on your most favorite apps from 2013? Do share them with us and our readers in the comments below.
Check out our other year-end best-of compilations:
150 Best Windows Software Of Year 2013
100 Best iPhone & iPad Apps Of 2013
40 Best Windows Phone Apps Of 2013
100 Best Google Chrome Extensions Of 2013
50 Best Firefox Addons Of 2013